Why WordPress website maintenance is crucial for your business success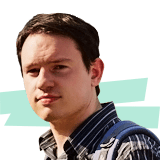 Richard King
WordPress Expert
12 Apr 2023
Have you noticed a slowdown in your WordPress site? Has your traffic stagnated or taken a nosedive? Maybe a poor user experience is starting to turn your customers off. Whatever's holding your website back, our guide will get your WordPress website maintenance back on track.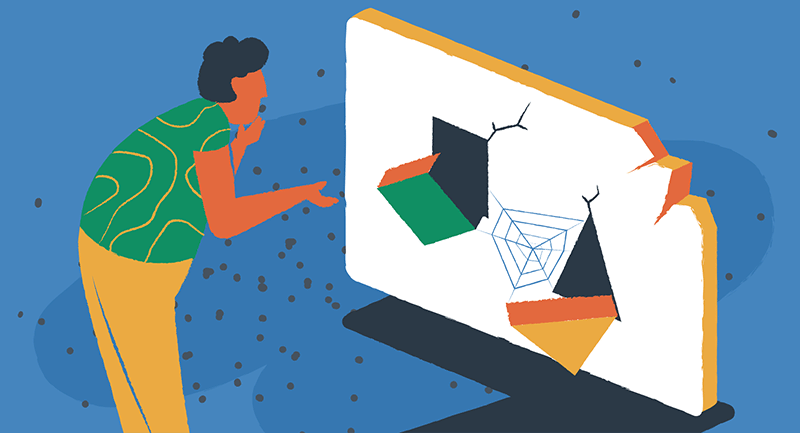 In 2023, a well-functioning website is an essential part of any business's success. Not only does your website have to sell your products or services, but it needs to be user-friendly, sleek, and enjoyable for your customer to use. Most importantly, it has to work by the kind of standards that modern-day web users have become accustomed to.
If your traffic or conversion levels aren't where they need to be and you're wondering why, it's almost certain that you're not ticking most of, or indeed, any of these boxes.
So, simply having a website is not enough. If you have one, and more specifically for the purposes of this article, a WordPress site, it's crucial to regularly maintain it to guarantee optimal performance. As the world's leading website-building platform, WordPress powers over 43% of the world's websites, which is why it deserves special attention.
What is WordPress website maintenance?
In this quick guide, we're going to delve a little deeper into what WordPress maintenance is, why it's so important for your business, and some of its key aspects. Whether you're an old hand in the business world or are just getting your start-up off the ground, it's never too late to take your WordPress website maintenance by the horns. So, let's get started.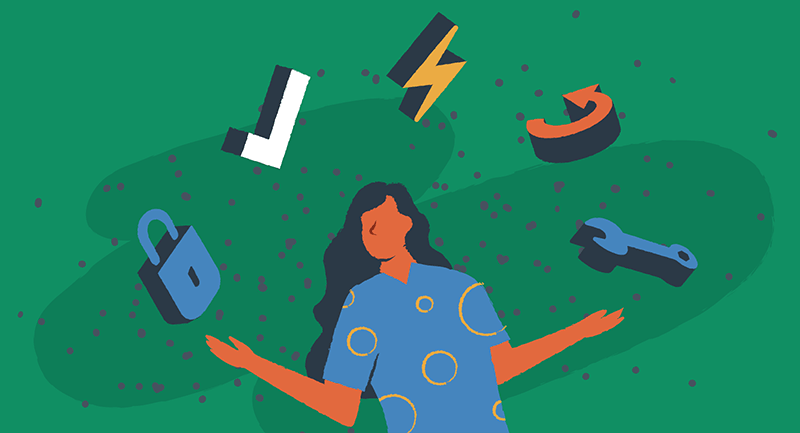 To put it simply, WordPress maintenance includes all the many regular tasks that must be performed to keep your website running to the best of its ability. These tasks will include updating core software, themes, and plugins, monitoring for security vulnerabilities and breaches, backing up your site, and much more. Failing to carry out these tasks can lead to a drop in site performance, data loss, and security issues. All of these will have a real impact on your business and should be taken very seriously.
Why is WordPress website maintenance important?
For several reasons. Firstly, it keeps your site secure. If you fail to perform maintenance tasks, this can leave your site vulnerable to attacks from hackers. Cyber criminals are very adept at exploiting unpatched vulnerabilities in website software, giving them access to sensitive information such as your customers' user data and payment details. Staying up to date is one of the best ways to prevent such malicious attacks.
Second, such core tasks will keep your site running smoothly. Regular updates will often include bug fixes, updates, and key performance improvements which can improve your site's speed. Neglecting to carry out such updates may make your site slow and unresponsive, leading to a bad user experience and lost customers. If your website is buggy or takes too long to load, users are more likely to leave and go elsewhere, potentially harming your business.
Third, ongoing backups will prevent the loss of crucial data in the event of your site requiring restoration. If you lose all of your website data, this will severely impact your digital marketing plans. Data loss can happen for a number of reasons, including hacking, hardware failure, or simple human error. When you regularly backup your site, you'll ensure you have a recent copy that can be easily restored, protecting you against data loss.
Finally, if your website isn't properly maintained, your SEO will be negatively impacted, resulting in a lower search engine ranking and less website traffic. A worse ranking can impact your digital marketing efforts, making it harder for potential customers to find your site by reducing your online visibility.
Signs your site needs a tune-up
There are a few red flags that should tell you that your WordPress site is overdue for some maintenance. This includes but isn't limited to:
Slow loading times
Security warnings
Outdated content
Error messages
Broken links
Customer complaints
If you are experiencing any of these, then it's time to take a good look at your website. Otherwise, you're sure to see your traffic and profits suffer.
Which maintenance tasks should be performed?
Any website maintenance plan should be proactive and multi-faceted. These tasks should include:
Updating the WordPress core, plugins, and themes – WordPress regularly releases updates, which can include bug fixes and security patches, as well as plugins to boost your SEO rankings.
Security best practices – Prevent attacks before they hit with continuous and ongoing monitoring and protection against malware, unauthorized logins, spam, and other breaches.
Data backups – These should ideally be incremental (weekly/monthly) with data stored in multiple locations such as a backup drive or offsite cloud storage.
Speed and performance monitoring – Tools such as Google PageSpeed Insights reports on user experience and offer suggestions on how to improve your WordPress site.
Accessibility testing – Ensuring everybody can use your site is good for both traffic and your overall image. This should include people with disabilities and slow internet connections.
Broken links – Be sure to regularly check for broken links so customers aren't clicking on things that lead to nowhere and your SEO scores aren't affected.
Can I maintain my own WordPress site?
If you're worried that maintaining your own site sounds a bit complicated, then fear not. WordPress maintenance need not be reserved for IT and web development experts. In fact, there are several maintenance plugins and cloud platforms that make regular WordPress maintenance simple, such as EasyWP. With a platform like EasyWP, you can perform automatic updates, backup data, and monitor your security. You can also take advantage of key features such as guaranteed uptime, free maintenance, and 24/7 support.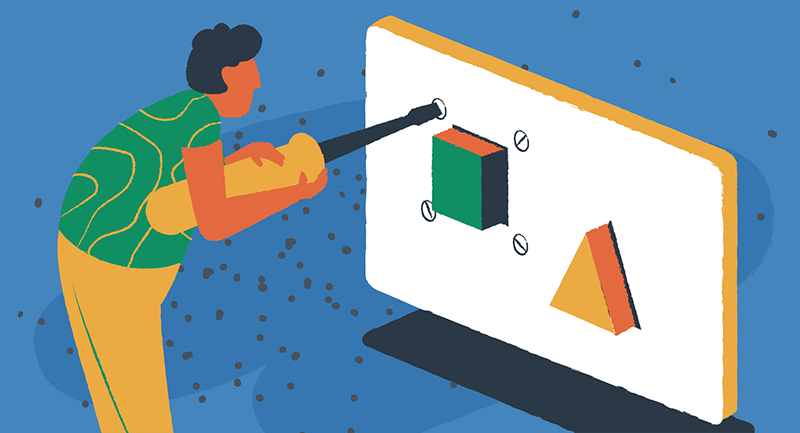 Where can I find maintenance support for my website?
If you'd rather take control of your own WordPress site, then a web hosting platform such as EasyWP is the way to go. However, if you're not comfortable with doing this yourself, you can always seek professional support. Many web hosts have their own maintenance services, and there are many third-party maintenance services out there too.
When looking for professional support, be sure to partner with somebody who meets your business needs and works within your budget. Always read the reviews first and check that the provider is offering the kind of services you need. After all, you don't want to pay for a service you don't need.
WordPress maintenance is the key to online success
Without proper WordPress maintenance, your traffic, profits, and reputation are sure to suffer. Edge ahead of the competition today and take control of your WordPress website.
Next, discover how to track your keywords to gain a competitive advantage and stay on top of your SEO.