EasyWP Hosting performance beats SiteGround and GoDaddy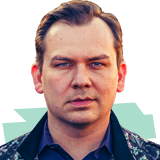 Rodney Brazil
11 Jun 2021
It's official! EasyWP is in the top tier of WordPress Hosting companies, outperforming stalwarts such as SiteGround and GoDaddy. Disclaimer: please excuse us for giving ourselves a humble pat on the back.
During recent testing conducted by the company Review Signal for their website WordPress Hosting Performance Benchmarks, EasyWP outperformed Siteground, GoDaddy, and InMotion, as well as several other big players. Compared against over 20 other hosting services priced under $25, EasyWP earned itself a Top Tier award in only its second year of participation. LoadStorm, uptime, and SSL performance were just a few of the KPIs put to the test.
We have been banging the drum for some time about how we are not only the best-value Managed WordPress Hosting around but also the fastest. So we're absolutely delighted to get this latest accolade.
EasyWP by Namecheap earns Top Tier award
The goal of Review Signal's research is to test the performance of optimized and managed WordPress hosting. The two top KPIs to determine achievement are peak performance and consistency.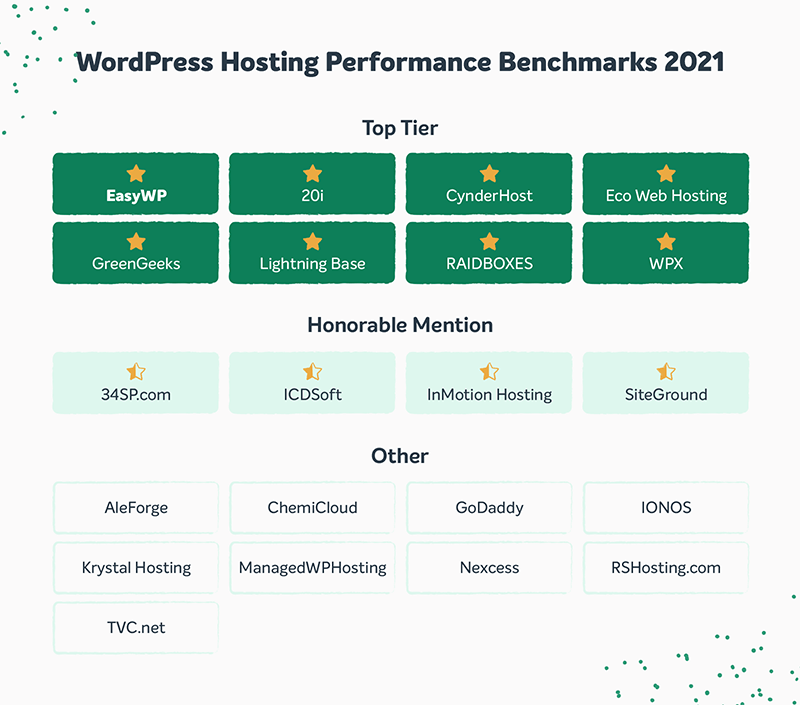 Peak performance grades are based on the load testing services LoadStorm and K6. Each of these analyses emulates many users visiting a website and observe how well the hosting service responds under these stressful conditions. Consistency is measured using uptime monitoring to ensure that the servers remain available for an extended duration.
Review Signal also takes care to ensure hosting packages are compared fairly. According to their website:
"In some circumstances where turning on performance enhancements is very simple, e.g. clicking an option to turn on caching, this will be done. These changes must be obvious or communicated clearly in the welcome email so that every user is guaranteed to at least be presented the option. Otherwise everything is as-is for new customers upon sign up to avoid, as much as possible, the extra benefit of companies knowing they are being tested."
In the under $25 category, only 8 out of 22 managed WordPress hosting services were ranked Top Tier, including EasyWP. Several well-known services including Siteground and InMotion were given the runner-up status of Honorable Mention. These providers scored well in some areas, but not in the Top Tier. A few big names, most notably GoDaddy, did not receive any performance award at all.
How was EasyWP tested?
Review Signal relies primarily on LoadStorm and K6 testing services for overall scores. While their methodology doesn't cover all the bases, their website points out: "The comparison is designed to be as apples-to-apples as possible." Therefore, it's essential to focus on KPIs that are truly measurable.
The LoadStorm performance test uses real user loads using the standard content creation scripts that WordPress generates, as well as the additional scripts to get a measure of how your website's server-side performance fares under these loads. This test enables you to see how optimized the WordPress hosting service is in the real world.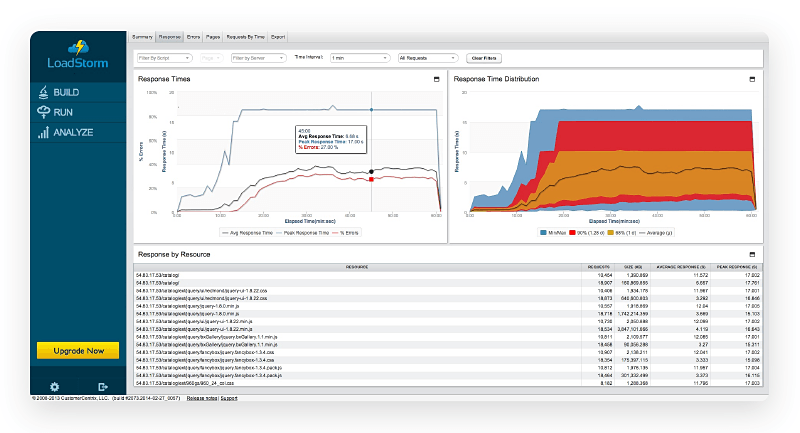 K6 testing is engineered to observe cached performance by repeatedly requesting the homepage. It's an open-source tool available to everyone from individual webmasters to enterprise-level organizations.
Within this rating system, there are two levels of accomplishment available, so no one is declared an out-and-out winner. Still, it's considered to be an objective process designed to help intermediate and advanced WordPress hosting consumers make the best decision.
LoadStorm test results
As mentioned before, LoadStorm testing simulates real users and traffic to a website, performing actions such as browsing and logging in. EasyWP performed very well during LoadStorm testing, showing top marks for Peak requests per Second, Average Requests per Second, and Peak Response Time.
GoDaddy, on the other hand, had a consistent error rate throughout the entire test. Another well-known hosting provider, IONOS, hit some wp-login security problems causing errors.
While LoadStorm tests sites in an uncached environment, K6 observes cached performance by repeatedly requesting the homepage only.
According to the published results, EasyWP handled all K6 tests without issue. SiteGround took" a little bit to warm up" and eventually handled the test well. IONOS and TVC.net WordPress hosting actually slowed down during the test.
Uptime test results
After analyzing the uptime history of the websites, Review Signal found that, like many other companies, EasyWP has an excellent uptime record. In this category, many of the services performed comparably well. One of the low performers was
ManagedWPHosting, which had longer than expected maintenance causing uptime to drop below 99.9%. Another value-priced service, Nexcess, experienced a caching problem that caused the site to stop displaying, causing excessive downtime.
SSL test results
SSL performance can sometimes be difficult to measure with ease, as standards are constantly changing. Having multiple validations performed with different browsers is one way to get at least some idea of a company's overall SSL standing. EasyWP's SSL option, however, excelled in this regard, earning the rating of "A+" by the Review Signal experts in their SSL test. Of the 22 competing managed WordPress providers, EasyWP was among only 4 to achieve the rating.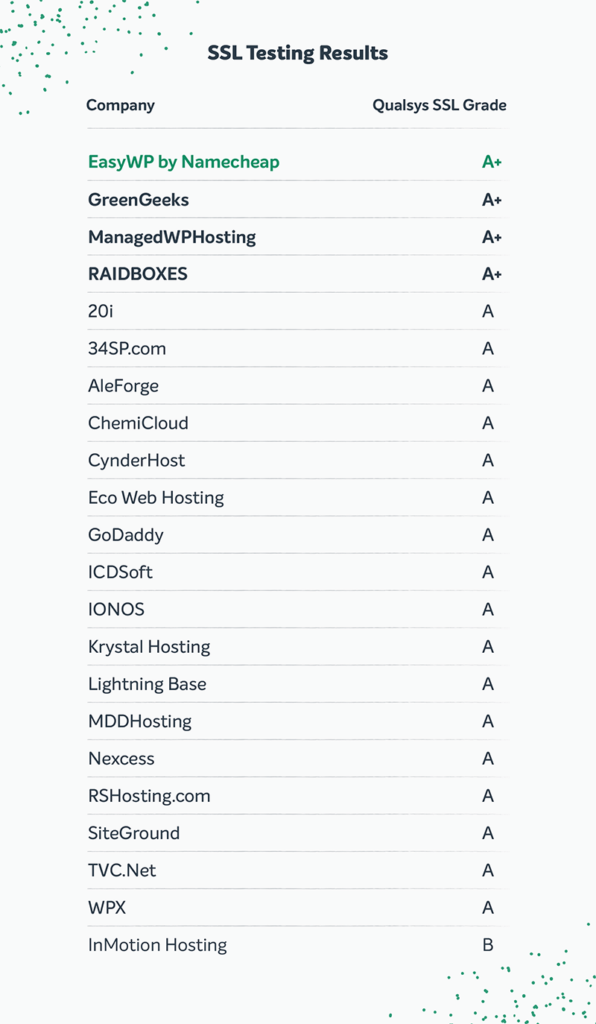 SiteGround and GoDaddy came in behind EasyWP with A ratings, while InMotion Hosting was given a B for supporting old TLS versions.
Conclusion
This year, the Top Tier WordPress Hosting Performance Award was bestowed on eight services, including EasyWP by Namecheap. Four other providers, including SiteGround, received the Honorable Mention, and ten others, including GoDaddy WordPress hosting, were given no award at all. For more information, you can check out an extensive comparison of all brands included in the testing.
At EasyWP, we are dedicated to constantly delivering the best possible managed WordPress service at an affordable price. We're constantly testing our own product to make sure it measures up in terms of speed, performance, and security, and it's an honor to be awarded Top Tier status by well-respected sites.
Still, the tester who matters most is you. We want you to love EasyWP managed WordPress hosting, and think of us as your go-to provider. That's why we want you to try our platform free for 30 days! Start your test drive of EasyWP today for free on any of our three monthly plans, safely knowing we are here 24/7 for your questions and feedback.