Free SSL for EasyWP customers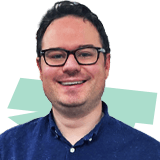 Christopher Fitton
24 Mar 2020
Thanks to the rise of cyber threats, people are looking for signs that your website is secure from the moment they land. A recent Globalsign survey even revealed that 9 out of 10 users are more likely to trust a website if it displays security indicators, such as a padlock. And that's what you get with our free SSL Certificate.

EasyWP Turbo and Supersonic now includes a free Sectigo SSL Certificate for the lifetime of the plan. This is a big step up from our previous SSL offering, and a step up for our industry.

SSL encrypts the connection between your website and its user's browser. The added security layers prevent data breaches for websites large and small and protect user privacy. What's more, it shows your visitors you take their security seriously right from the URL.

Factor in our improved interface for installing and managing SSL Certificates, and you've got next-level security, free and simple.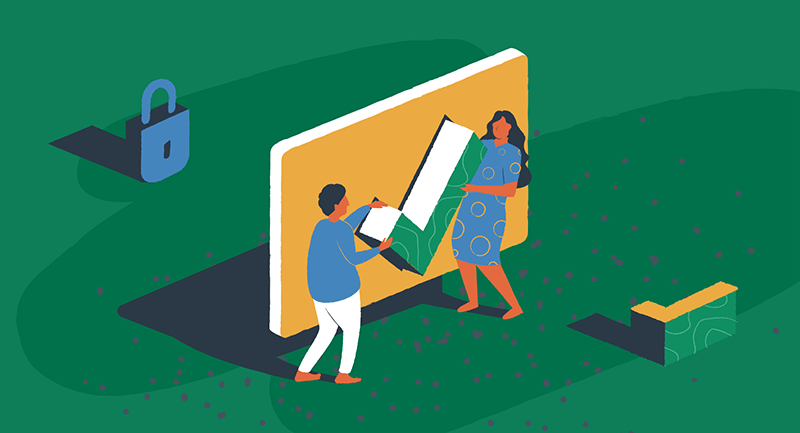 PositiveSSL For Everyone
PositiveSSL is a brand of SSL from the world's largest commercial SSL Certificate Authority, Sectigo. Sectigo launched 'PositiveSSL' to provide a quick and accessible way for small businesses to secure their digital transactions and build online trust.

We appreciate that it's not easy running a small business with mounting expenses such as website security. That's why we offer free PositiveSSL Certificates for businesses and individuals like you, who take their security seriously. With a free PositiveSSL, you know your website is protected with airtight security, without having to spend a cent.

PostiveSSL is also extremely easy to implement on your domain and EasyWP site. Just a few clicks on the dashboard and you have a secure website. See our instructions further down in the article.

SSL Security Helps Your Visitors Trust You
SSL is an important tool for building trust in your visitors and increasing sales. When a website is secured with SSL, the URL is prefixed with HTTPS (the extra S stands for secure) instead of HTTP. A padlock will also display in your visitor's address bar so people know your site is safe.
SSL isn't just important for security. In 2014 Google indicated that https is a ranking signal, and a website using SSL would receive a small search benefit. A year later, Google announced that HTTPS may break the tie between two equal search engine results. If your website is equal to your competitor's website in terms of content, speed, etc, displaying HTTPS could make sure you rank higher. So, if you want to stay competitive in web searches, SSL is a must for your website.
Add PositiveSSL to Your Website in a Snap
Adding PositiveSSL with EasyWP is easy and efficient. In most cases, certificates are issued and installed in 15 minutes or less. It doesn't involve any legal documents. You just have to follow an automated validation process that only checks domain ownership.
Log in to EasyWP. From your dashboard, navigate to SSL Certificate and click 'Manage'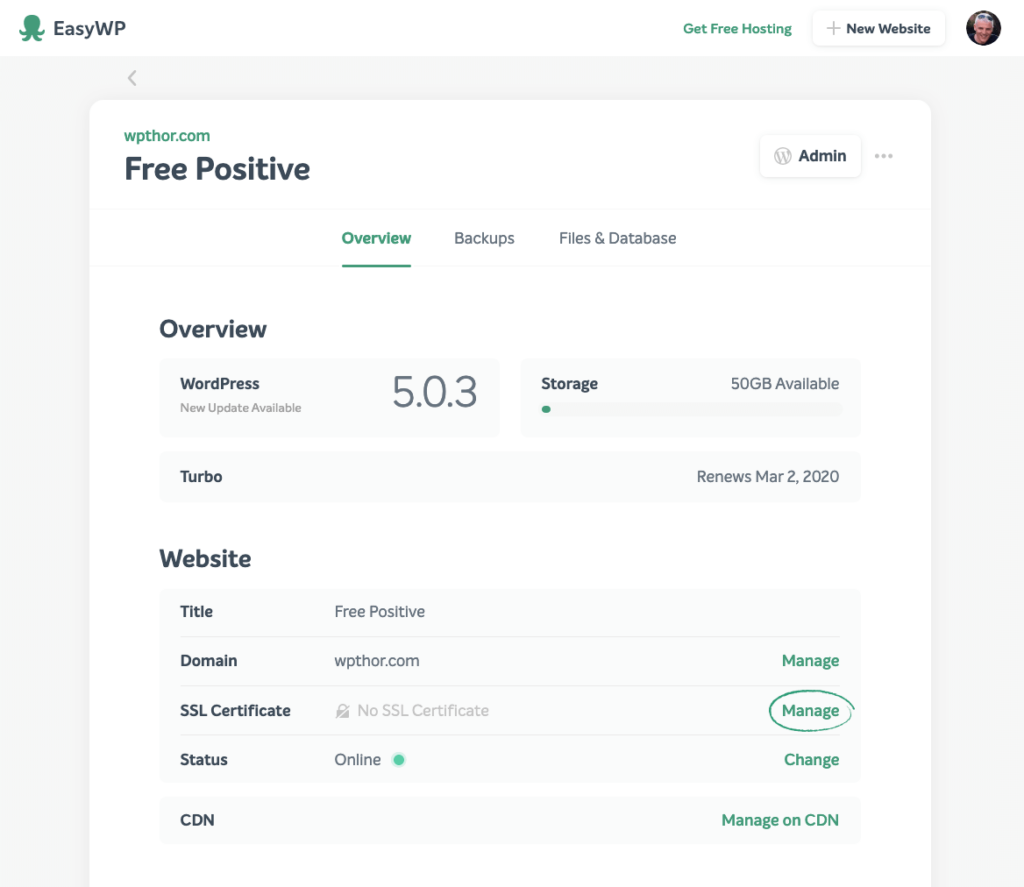 Click Add, then select 'Free PositiveSSL'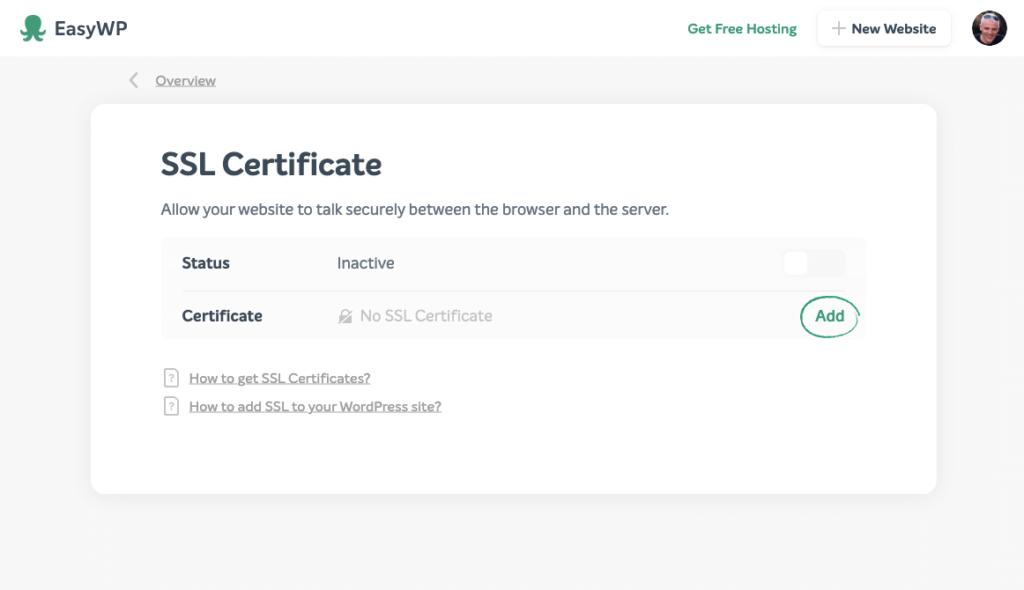 Click 'Change' to enable your PositiveSSL Certificate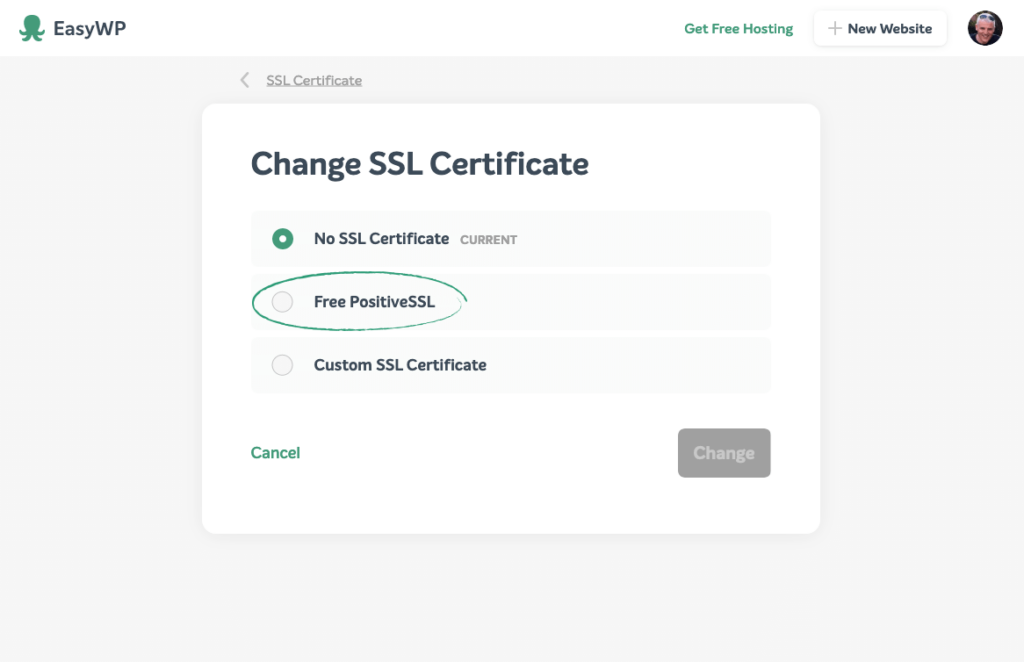 It's as simple as that.

Now you're done, EasyWP gets to work activating your SSL Certificate. This can take a few hours. In the meantime, feel free to close this window and carry on with your business. The SSL renewal will be performed automatically by EasyWP at no cost.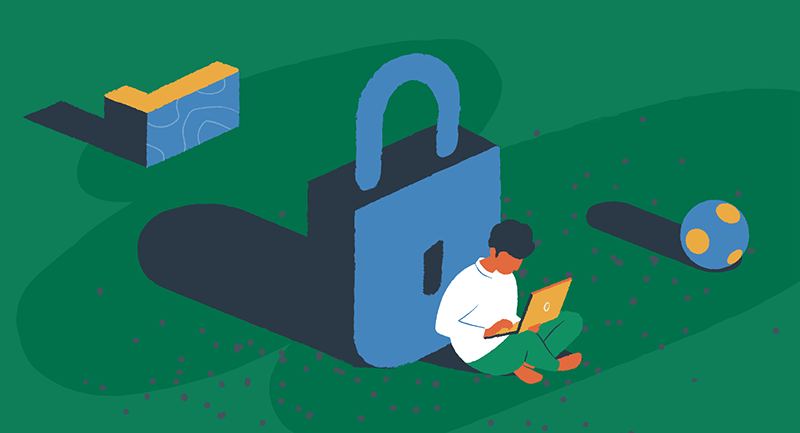 Secure Your Site Today
When your website is safe, you can focus on things like building your business, content creation and any other online interactions without worrying about internet threats and the unwanted costs associated with them. Having a free PositiveSSL means having exactly what your business needs to grow safely in the digital world.

At EasyWP, we pride ourselves in including the best security products like PositiveSSL to promote an open internet that's safe for everyone. So stay secure out there.