Ultimate guide to Managed WordPress Hosting: what you need to know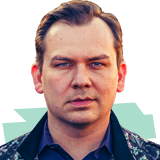 Rodney Brazil
02 Jun 2021
Getting a full-fledged WordPress site up and running is serious business. From UX design to copywriting, to graphics creation and beyond, the checklist can be extensive. Even if you're new to the world of websites, you're likely familiar with shared hosting services, a cost-effective way to maintain your site. But many are now discovering an easier, optimized service: managed WordPress hosting.
Here is your ultimate guide to understanding the benefits of managed WordPress, and why now might be the time to make the switch.
What is Managed WordPress Hosting?
Managed WordPress hosting offers a simple, streamlined solution for sites built on WordPress. It's an easy and affordable alternative to managing your own servers or switching to an expensive proprietary site builder such as Squarespace or Wix. Instead of managing your own WordPress site manually (or paying someone else to), you can get a one-stop-shop of online tools and optimized services from your managed hosting provider.
You can even get advanced functionalities like one-click backups, automatic updates, and 24/7 customer support — at a lower cost than many other hosting options. Managed WordPress features are just as impressive as some dedicated, shared, or VPS services, but come at a better value because they are exclusively engineered to support WordPress sites.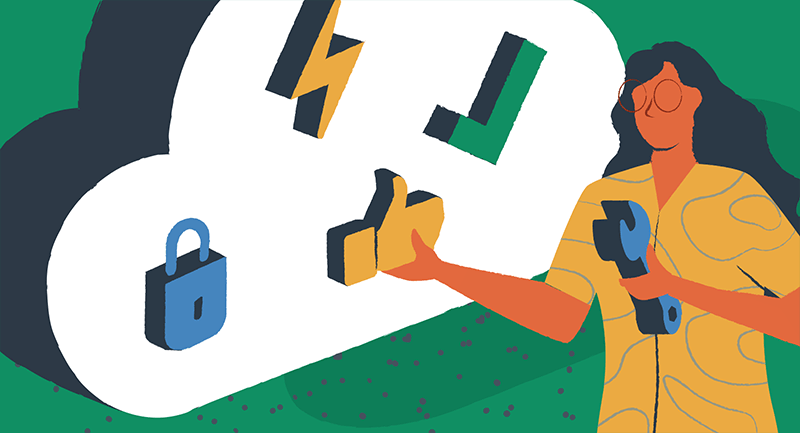 Managed WordPress hosting advantages
Let's start with the obvious: Managed WordPress hosting lets you use the expertise of an entire team of developers to take care of all the tricky details for you. These are some of the very same people who contribute to core WordPress software and plugins, so they have your back. You don't need to worry about being a tech pro to manage your site anymore.
Sure, you'll still need some basic skills in order to make the most of it, but there are far fewer roadblocks to getting a site up and running. Because managed WordPress servers are configured and optimized for just one CMS, you can avoid tasks like cPanel configuration and SSL installation.
Let's look through a few more distinct Managed WordPress hosting advantages.
It's cost-effective
Instead of having to research and fret about the right dedicated server configuration, with managed WordPress you get simple options that are easy to compare. This saves you time, and time is money.
For example, Amazon Web Services utilizes a pricing structure that requires no less than a dozen different metrics to estimate what your pricing will be. Customization is great, but for anyone unfamiliar with hosting technology, it's nearly impossible to understand how to guess these requirements.
Since managed WordPress packages are fully optimized to support all types of WordPress sites, the pricing packages are standardized and extremely affordable. Still, different sites have different needs, so there are a few different "flavors" if you will, of managed hosting. EasyWP Starter, for example, is great for small sites and businesses, while the Turbo plan perfectly supports growing sites.
EasyWP Supersonic is popular with site owners who are ready to scale up and includes more CPU and RAM that smaller sites just shouldn't be forced to pay for. As with any hosting service, the more powerful hosting plans cost a little more, but even the most advanced EasyWP managed hosting option is a bargain compared to what's offered by other companies.
But never forget to compare pricing before you buy. While Namecheap offers incredibly affordable packages, other companies may actually charge a premium for top features. (Or just keep things simple and choose EasyWP.)
It's super easy
Managed hosting services aim to streamline your time on your WordPress site, giving you access to management features that can prove immensely helpful to beginners. For instance, access to the EasyWP cache plugin for faster performance and advanced caching. You also get the option for automatic updates to themes, plugins, and the WordPress core.
You also get around any backend complications that require advanced knowledge of WordPress or coding. If you do get stuck or have a problem, managed WordPress from Namecheap includes 24/7 customer service, so you are good to go either way.
Simply put, managed hosting makes it easier to maintain your site and get updates and fixes. After all, the last thing you want is to deal with misconfiguration and long windows of downtime. EasyWP relies on Namecheap's leading cloud technology to offer unparalleled availability and flexibility.
It's very secure
Managed hosting is a more secure solution in many ways because the cloud technology is optimized to prevent vulnerabilities specific to WordPress. With EasyWP, for example, you get total security from the tightest security that scans for malware and hackers.
Because hackers often target out-of-date WordPress code, the automatic updates option from managed hosting protects you even further. While site security precautions must be taken seriously, and no site is ever immune, managed hosting does provide a certain level of added peace of mind above standard shared hosting.
Cloud technology like EasyWP managed WordPress also reduces the cost of physical data protection. By transferring data to an offsite cloud storage system, you no longer need to invest in protecting your own hardware from age-related wear, water damage, or actual theft of your server.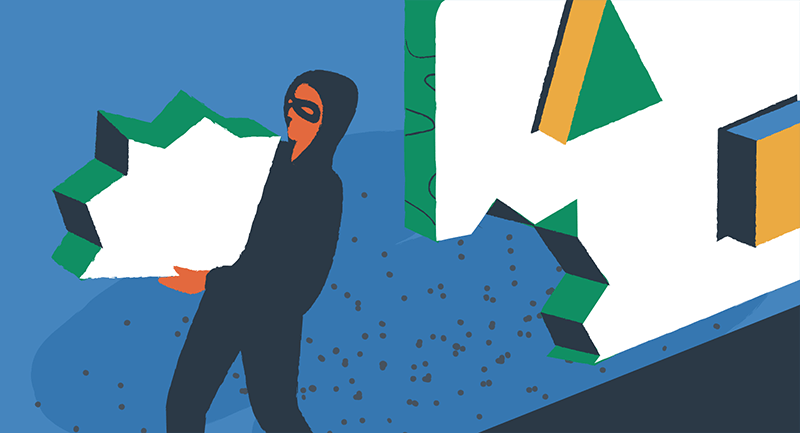 Because Namecheap's advanced cloud hosts all managed WordPress plans, you have access to a company-wide commitment to privacy and security. Enjoy custom security notifications, convenient password recovery, DDoS protection, and two-factor authentication technology for every hosted site.
It's conveniently automated
All of the technical headaches on the server side are mitigated or removed through managed WordPress. Matt Russell, Chief Cloud Officer at Namecheap, explained this very well in an article for TechRadar. Russell and co-author Mayank Sharma pointed out that managed WordPress "allows you to allocate more time to concentrate on the commercial side of your business, such as marketing, social media, search engine optimization, advertising or content creation."
Namecheap's managed hosting platform is built "on top of the cloud" as Russell puts it, allowing for benefits such as removing single-point of failures like down servers and other sites on the same server that misuse resources and cause slowdowns.
Is Managed WordPress right for me? A Q&A.
Now that we've looked at the overall features and benefits of managed WordPress hosting, let's ask the real question. Take a look at these FAQs and see where your needs fit in:
What level of WordPress pricing fits my budget?
After adding up all of the costs associated with starting and maintaining a WordPress site, a managed WordPress plan from EasyWP will likely be the best option for anyone on a tight budget. Even if you've got the extra dough to spend, why spend your hard-earned money on an expensive hosting plan you don't need? For those looking to keep expenses as cheap as possible, start a trial of a basic managed WordPress plan. As your site starts to grow, it's simple to scale up and add features when your needs change.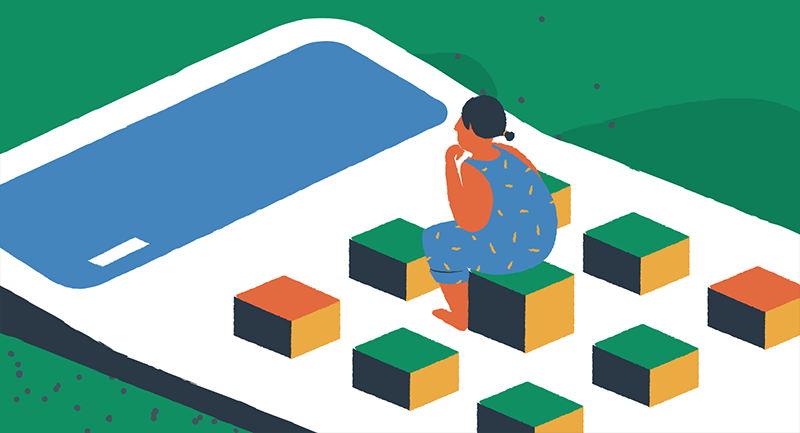 Do I hope to get a lot of traffic on my website?
If you don't expect much traffic on your site, other hosting options will probably suffice. But if your plans include marketing your site to gain visibility, find new customers, and secure more traffic over time, a managed solution is the way to go. Slow access speeds and lagging load times are certainly frustrating to anyone on your site and managed WordPress is the best way to avoid any issues.
Keep in mind though that not all managed WordPress is created equal. Kinsta plans, for example, implement monthly visit maximums. That means if you have a product or post that goes viral, you could find yourself in need of a new hosting plan.
| Host | Basic Level | Max Visits |
| --- | --- | --- |
| SiteGround | StartUp | 10,000 |
| Flywheel | Tiny | 5,000 |
| Kinsta | Starter | 25,000 |
| EasyWP | Starter | 50,000 |
What is my technical level of WordPress expertise?
If you love the look and feel of WordPress websites, but lack some of the initial technical knowledge needed to install a CMS from scratch, managed hosting is your new best friend. Not only will you get your site up and running in minutes, rather than hours or (eek!) days, you won't need to worry as much about fixing WordPress issues that come up after the install.
Now, who's ready to make the switch to managed WordPress? If you said "Me!" then here's one more section to set you on the right track.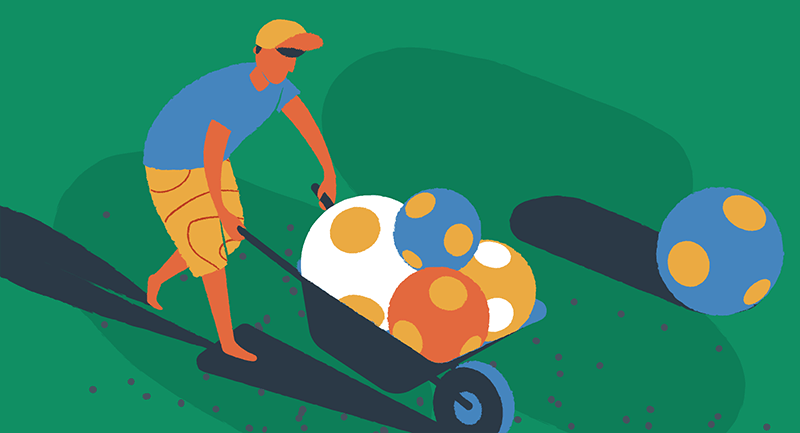 How to Migrate to Managed WordPress Hosting
A manual transfer can prove a challenge for even intermediate WordPress users and requires additional technical skills. However, free migration services are available from EasyWP to anyone switching to our managed hosting from any web provider. Whether you're migrating from GoDaddy, BlueHost, SiteGround, or anywhere else, all you need is the host username and password, and our dedicated EasyWP service team will take care of the rest.
Of course, experienced users that understand the ins and outs of WordPress migration will discover that transferring to managed hosting is a much simpler process than with other server configurations.
Conclusion
If you've ever been frustrated with the technical server aspects of installing WordPress or feel overwhelmed by learning the process in the first place, managed WordPress is the solution for you. EasyWP is a modern managed hosting platform that improves upon traditional shared hosting by offering optimized cloud performance and advanced technology at an affordable price. Start your free trial today, and see just how easy life is with EasyWP managed WordPress.