The EasyWP Dispatch – GPT tools for WordPress SEO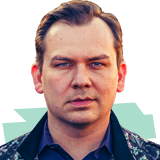 Rodney Brazil
16 Nov 2023
Welcome to this week's EasyWP Dispatch! Get ready for an exciting roundup featuring the latest advancements in the world of WordPress. We're taking a closer look at incredible GPT SEO AI tools that are transforming the digital landscape. Plus, we'll explore handy tools for automating your WordPress marketing emails, streamlining your outreach efforts. And if you're on the hunt for a fresh, free WordPress block theme, don't miss WP Tavern's spotlight on Moog.
Amazing GPT tools for SEO you can try now
OpenAI's recent decision to permit paid subscribers to craft custom GPT AI tools has prompted the emergence of numerous SEO-related GPT agents. These agents span various categories, offering functions like content quality assessment, analytics, and content generation. Notably, one tool by Aleyda Solis, the Content Helpfulness and Quality SEO Analyzer, evaluates competitor content for alignment with Google's quality and helpfulness guidelines.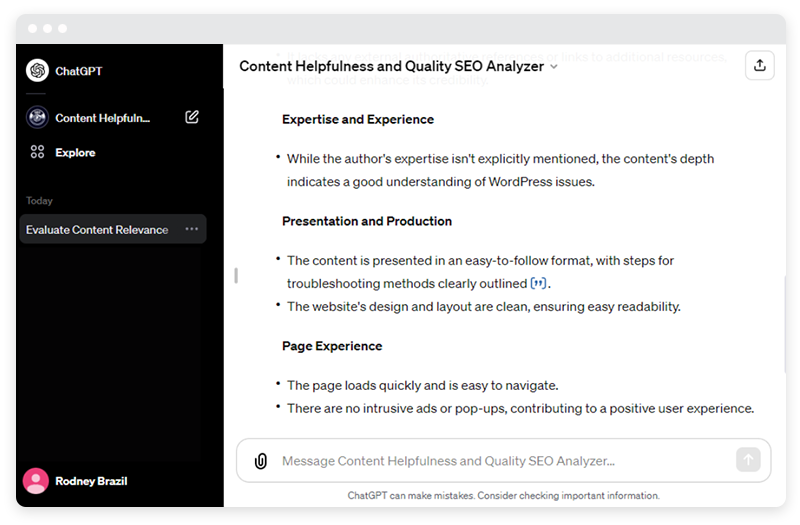 Another tool, GA4 Commander by Scott Hendison, provides guidance on using Google Analytics 4 (GA4). These user-generated AI tools showcase the evolving landscape of SEO, granting accessibility to AI capabilities for a wider audience, despite the inherently subjective nature of WordPress SEO strategies. Check out the full article from Search Engine Journal to see 16 unique GPT SEO AI tools.
Tools for automating WordPress marketing emails
WP Beginner just published an email marketing automation guide that offers insights into automating email tasks for improved efficiency and personalization. Email marketing automation allows businesses to send pre-written emails automatically based on user activity triggers, such as new user registrations or abandoned shopping carts. It not only saves time but also enhances email effectiveness by delivering personalized content.
The guide emphasizes the significance of using SMTP (Secure Mail Transfer Protocol) to ensure email deliverability. It recommends the WP Mail SMTP plugin for this purpose and suggests using SendLayer for transactional emails. Several automation tools are highlighted, including Constant Contact, which offers professionally designed templates and automation features.
Another automation plugin mentioned is Uncanny Automator, which helps send targeted messages based on user behavior and integrates with various platforms. Read the full article to see how automating WordPress emails can be a way to save time, personalize your user experience, and drive conversions effectively.
Moog: a new free WordPress block theme
ElmaStudio has unveiled Moog, a new free block theme for WordPress, adding to the growing collection of Gutenberg block themes available on WordPress.org. Moog's design is characterized by its minimalism and bold layout, featuring a responsive masonry-style grid on the homepage. WP Tavern points out this theme is an excellent choice for bloggers and small magazine websites, offering users the ability to quickly alter its style with various preset variations, including classic, dark mode, and bold colors with different font combinations.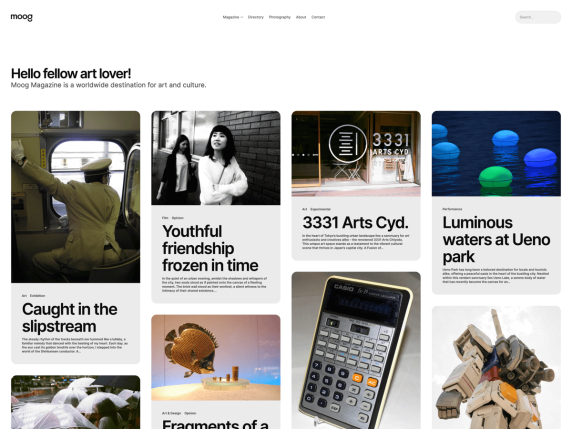 Moog includes an impressive 25 distinct style variations, allowing users to dramatically change the mood and aesthetic of their site. Additionally, the theme provides seven custom block patterns for creating two-column galleries, footers, headers, masonry-style post columns, and templates for about, team information, and contact pages.
And that's a wrap for this week's edition of The EasyWP Dispatch. If you found these insights valuable, be sure to look into our archive of previous editions for even more WordPress news, trends, and updates. Keep an eye on this space for the most recent developments in the ever-changing realm of WordPress. Stay inspired, and stay innovative!