Email marketing for WordPress, explained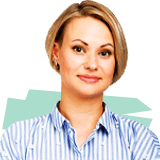 Diana Lepilkina
03 Nov 2020
There's no need to explain the importance of email marketing for online businesses. Email communication with your subscribers, users, or customers is paramount.
But what is special about email marketing for WordPress? The best practices for sending great emails are the same. Still, WordPress users can enjoy the ease of integration of email marketing right from the get-go, thanks to numerous plugins.
In this article, we will discuss the crucial aspects of running successful email marketing campaigns and the best ways to send them.
What's Needed to Launch a Campaign?
As with any project, it starts with planning. Blueprint what you want to send and why, define your target audience and their needs, and set the goals for your campaign. This will help you select the proper tool and allocate the right people.
Before you begin, ask yourself the following questions:
What type of content do I need to produce? Will it be a simple weekly digest, monthly promo, or the occasional announcements? Should it be creative copy with a video and images or just a branded template with simple text?
How many emails will I be sending? How many recipients will you reach? Will your subscriber base be growing, and how do you plan to manage this?
What infrastructure should I use? Have you already chosen a dedicated email sending provider? Will you configure a WordPress SMTP mail, or do you still want to use your hosting provider for this purpose?
How am I going to measure the results? Will you track the open, click, and unsubscribe rates, or do you plan to measure conversions?
Now, when you have defined the scope, let's go for the answers.
Email sending infrastructure
For any type of campaign, email deliverability should go first. It depends on the email content, the quality of your subscriber list, and the infrastructure. The latter is the most difficult to manage and change.
Think of a service that can provide you with the following:
A positive sending reputation. If you start with an average volume (less than 100k emails yearly), it can be more beneficial to use a shared IP address from an email sending provider. If you use a dedicated IP address, start by sending small campaigns first and increasing the number of recipients, little by little. This technique is known as IP warming. Otherwise, your IP and/or domain address can get blacklisted as spam.
Email authentication. Adding specific domain records verify you as a sender, help prevent spoofing, and lower chances of your campaigns going to spam. Correctly set SPF, DKIM, and DMARC for emails are as crucial as an SSL certificate for your domain. 
Subscriber management
Handling your subscriber list means not only growing it and getting more leads, but first and foremost,complying with privacy regulations such as GDPR, CAN-SPAM, and CCPA.
Before sending any recipient any email, you have to get their consent. The safest way to do this is to double opt-in, by adding a clear message with a link to a subscription confirmation. Your recipients also need to be able to easily unsubscribe from your emails and find the information about why they're hearing from you.
Another important aspect is to keep your subscriber list healthy. This means that unsubscribed recipients have to be instantly removed, while bounced and non-engaged contacts need to be monitored and cleaned up regularly.
This is why entrusting email marketing growth to a dedicated sending provider is your best option. Many of them also provide options for building subscription forms and embedding them into your website functionality.
Designing templates
Building an email campaign template is straightforward. There are dozens of great tools, including pre-built templates, drag and drop builders, as well as the option to craft your own HTML template. It all depends on your preferences, skills, and resources. Just remember the main rules of creating a solid email template:
The content of your message can be original and creative but should still be clear for the recipient. Pay special attention to the subject line. It should be short, engaging, and contain zero spam-like words. Email subjects often define whether a message will be opened.
The design is essential. The only required thing is an association with your brand. At the same time, don't overuse images and visual elements, as this will increase your chances of being marked as spam. Try to keep the template size up to 102 KB.
Include only necessary links and a clear call to action. The CTA button should correspond to the goal of your message.
Test emails before sending them. Check whether variables are correct, images are rendered, as well as links and buttons that lead to proper pages. Check also the spam rate to predict the right inbox placement.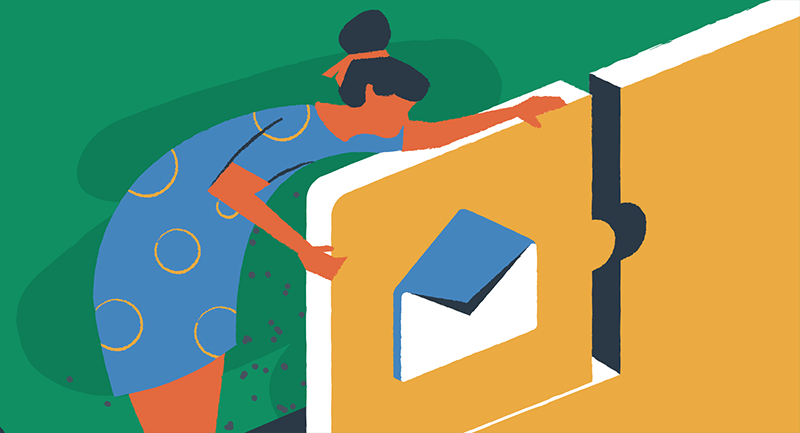 Choosing the Right Plugin
We have now just described the main requirements for sending a successful email campaign from your WordPress website. While it's still possible to manage sending directly, we recommend choosing the appropriate plugins. There are dozens of free (and paid) options for building campaigns, newsletters, sign up forms, and integrations with email sending providers.
If you already use an email marketing tool, integrate it with your WordPress website. If you have zero dependencies, choose the one that can perform as many actions as possible but that is reliable at the same time. Deliverability should be a priority.
Popular options include:
That's it! We wish you the best of luck with your future email campaigns. Here's to your highly-engaged subscriber list!