This week in WordPress design – UK regulator warnings, AI in web design, and top UX careers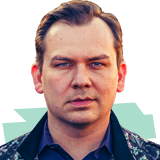 Rodney Brazil
17 Aug 2023
A significant development has emerged from the UK's regulatory arena that the WordPress community should be aware of. Website designers are now under the scrutiny of UK regulators, including the Information Commissioner's Office (ICO) and the Competition and Markets Authority (CMA). Dive into this week's WordPress design roundup, where we explore these regulatory changes, the groundbreaking impact of AI on WordPress design, and some lucrative UI/UX career paths to consider.
UK regulators issue warning to website designers
Regulators in the UK, including the Information Commissioner's Office (ICO) and the Competition and Markets Authority (CMA), have warned that website design strategies can violate data protection regulations. As reported by Computing, they have published guidelines to help users control their personal data and avoid harmful design practices. These practices include complex privacy controls, default settings that limit user control over personal information, and grouping privacy choices to encourage users to share more data than they would like to.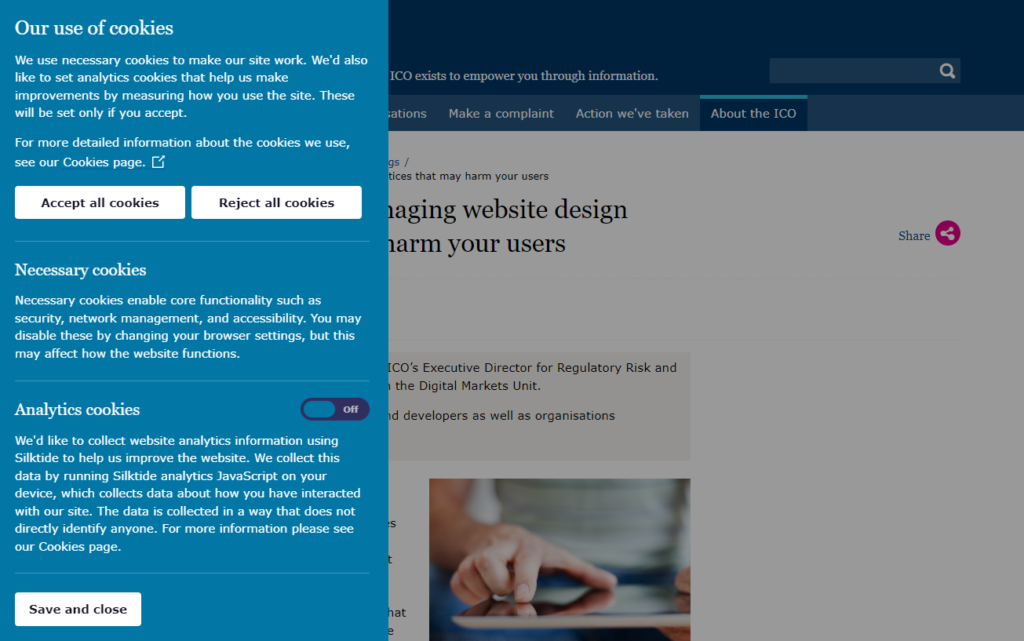 Image source: ICO.org.uk
The ICO specifically highlighted cookie consent banners as an example of harmful design, stating that it will intervene if consumers are being impacted. The regulators are concerned about default settings, which require less user input and can suggest a company's preferred option. They are also wary of "harmful nudges" and "sludge" techniques that make it easy for users to make poor choices or difficult for them to choose their desired options. The ICO criticized the practices of 'confirm shaming' and 'biased framing,' where users are made to feel embarrassed for not choosing a company's preferred option, or choices are presented in a way that highlights a positive outcome. The CMA plans to expand its 'Rip Off Tip Off' initiative to address deceitful online sales strategies.
Read the full joint position paper by the Information Commissioner's Office and the Competition and Markets Authority.
How AI is reinventing the world of web design
Artificial Intelligence (AI) is revolutionizing the realm of WordPress and web design, bringing with it a fresh approach to crafting engaging and personalized user experiences. Here are the key highlights, as noted by leading creative marketplace Envato:
Shift in web design approach. The traditional emphasis on visual aesthetics in web design is now pivoting towards creating impactful user experiences. In today's digital age, grabbing users' attention within a few moments is essential, and AI helps achieve this.
Concept generation. AI tools, like ChatGPT, can assist in the early stages by suggesting business names, brand messages, and even website taglines based on your goals and target audience.
Using AI builders. AI has simplified the website creation process. Builders such as 10Web and Durable leverage machine learning (ML) to automate many technical tasks, enabling designers to pick templates, rearrange elements, and more.
Personalization. AI's ability to tailor websites to individual user preferences is game-changing. This includes changing the interface based on a user's likes and delivering content tailored to their browsing history.
Voice-Driven interfaces. As voice assistants gain traction, AI is enabling web designs to incorporate voice-driven interfaces, allowing users to navigate sites using voice commands.
Top UI/UX career paths to specialize in
A recent article from MakeUseOf explores the top UI/UX careers to specialize in and provides detailed information about each role. Some of the options are well-known roles, such as product designer, but others are newer specialties, indicative of the evolving world of design.
One such career option discussed is an interaction designer, who focuses on improving the user experience of digital products by creating immersive and highly interactive designs. Attention to detail and an understanding of user flow are essential in this role. Based on data from ZipRecruiter, the average annual salary for interaction designers in the US is over $100,000.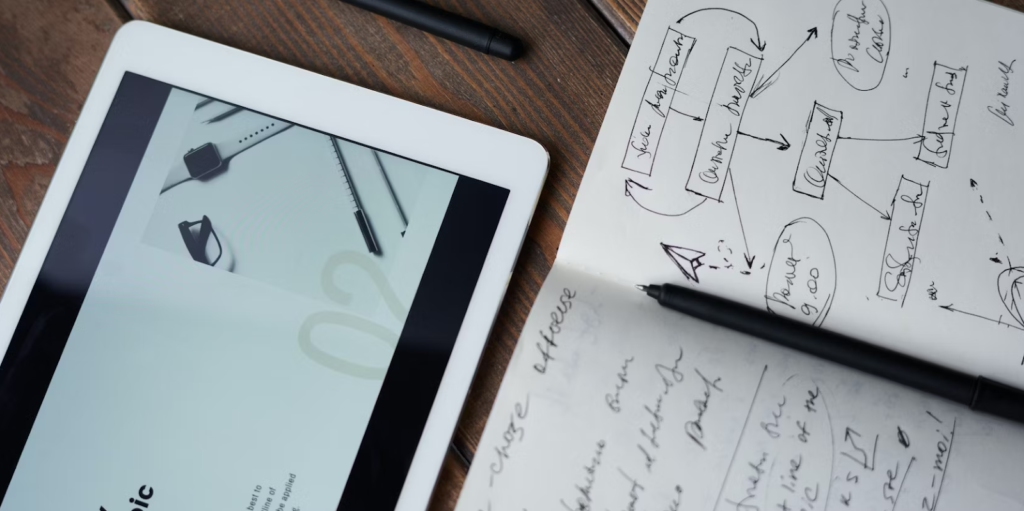 Images source: MakeUseOf
Another career option in the six-figure salary category is information architect, who structures content to convey information effectively and maximize user satisfaction. This role requires proficiency in information organization, labeling, and taxonomy, as well as collaboration skills.
Interface designer, also known as a UI designer, is also highlighted. This role plans and creates the visual appearance of the software, and goes beyond designing layouts and involves considering user preferences and usability. According to the MakeUseOf article, the average annual salary for interface designers in the US is approximately $106,351.
Overall, the article describes six of the top careers available in this sector, with a number of UI/UX careers offering high-paying and in-demand opportunities for designers looking to specialize in specific areas. Each role requires a unique set of skills and knowledge to excel, but they all contribute to creating exceptional user experiences in different ways.
We hope you found this read enjoyable and informative. Why not explore other editions of our weekly WordPress design roundup? Each edition features the latest trends, tips, and inspiration for designing a stunning WordPress website. Happy designing!