The game-changing impact of AI website design on WordPress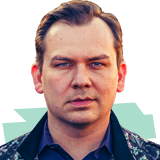 Rodney Brazil
16 May 2023
Artificial intelligence (AI) has revolutionized many industries, and WordPress web development is no exception. As we celebrate the 20th Birthday of WordPress, let's look ahead to the next two decades and see how AI will influence the future of the world's most popular site-building platform.
With the rise of AI website design on WordPress, businesses and individuals have access to powerful tools that can generate unique and personalized websites without requiring extensive technical knowledge. Sound familiar? Making advanced tools accessible to everyone has been part of WordPress's mission since the beginning.
AI website design on WordPress has increasingly become a go-to solution for savvy website owners, allowing them to save time and money while delivering a better user experience.
Understanding AI website design and its impact on web development
AI website design refers to using algorithms and machine learning to create websites, and the term encompasses a variety of tools. AI can be used to generate:
Website images
Customized video
Optimized meta information
Optimized blog category titles and tags
Optimized calls to action
Customer service chat responses
On the research end, AI research tools such as ChatGPT can be used to find recommendations for a variety of crucial website elements:
SEO-friendly domain name choices
Priority target keywords
Relevant FAQs
These listed items are only the beginning. AI website design tools can also analyze user data and behavior to create personalized and engaging website experiences. This technology has completely transformed the web development process, making it faster and more efficient than ever before.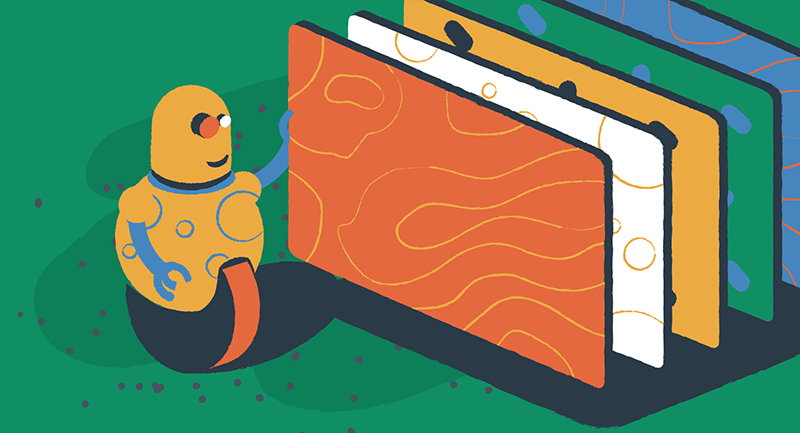 The benefits of AI for WordPress design
AI website design has several benefits for WordPress developers, increased efficiency being chief among them. It helps in reducing the time and cost involved in manual website development. AI website design ensures that websites are optimized for user engagement, providing a seamless and personalized user experience. In addition, AI website design can help in reducing errors and inconsistencies that can occur during the website development process.
How AI website builders work on WordPress
AI WordPress website builders are platforms that use artificial intelligence to help individuals or businesses create complete websites without knowing how to code. These builders offer a user-friendly interface, a selection of pre-made templates, and customization options to create a unique website. One example of an AI WordPress website builder is Appy Pie's Free AI WordPress Website Builder.
AI website builders on WordPress use various techniques, such as natural language processing, image recognition, and predictive analytics, to create website designs that are tailored to the specific needs and preferences of individual users.
There are drawbacks, however. Even though the features offered through AI are rapidly expanding, all-in-one tools often end up with imperfect results that must still be adjusted manually. Therefore, most WordPress designers opt to use an assortment of more fine-tuned AI tools and use their own skills to bring them together in harmony.
AI writing tools for WordPress
AI writing tools for WordPress assist individuals or businesses in creating content for their websites that is clear, engaging, and error-free. These tools can save time and effort and provide ideas, inspiration, and content with just a few clicks. They use machine learning to generate outlines, check grammar and style, suggest related content, improve eCommerce conversions, and more.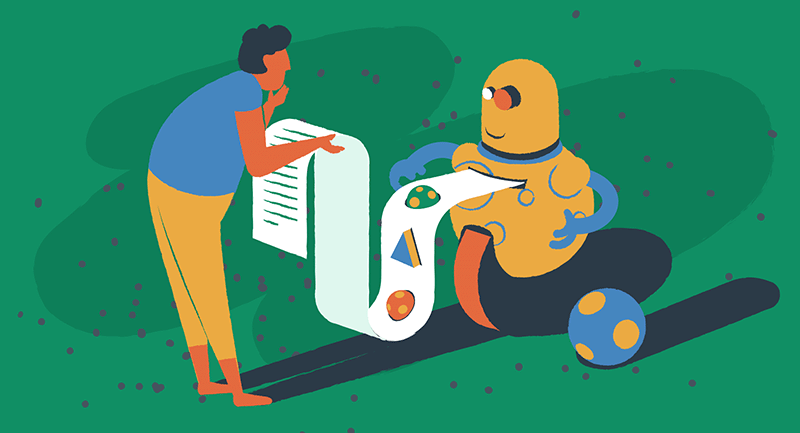 While ChatGPT and GPT-4 are making headlines, these other AI writing tools are easy to use and come with a user-friendly interface, making them accessible and useful for any WordPress designer:
AI image generation tools for WordPress design
AI image generation tools for WordPress are plugins or integrations that use artificial intelligence to create images for a website. One such tool is Imajinn, a WordPress plugin that generates realistic and royalty-free images for a website. It allows users to enter a description of what they want, and the plugin will create a stunning image within seconds. The Imajinn Block brings AI image generation seamlessly into the WordPress editor, enabling users to generate the perfect images for their blog in seconds.
Other image-generation tools to try include:
AI WordPress code generators
AI-powered WordPress code generators can quickly and accurately generate code for WordPress plugins, custom post types, WooCommerce, Oxygen, Breakdance, and Regex conditions. Users can type a prompt, and the AI will generate quick snippets tailored to their specific needs. This technology can save WordPress creators time and money as it helps them avoid tedious and time-consuming searches for code.
In this category, CodeWP is where you want to start. It offers several benefits that are crucial to WordPress users:
Time-saving and cost-effective: CodeWP generates quick, accurate, and complex code snippets for WordPress websites, allowing users to focus on other aspects of their website development.
Easy-to-use: Users only need to type in a prompt, and CodeWP will generate the function with options to share, export, or edit it, with a code editor. The tool also has a user-friendly interface.
Customizable and efficient code: CodeWP generates clean, efficient, and customizable code for WordPress websites, simplifying and accelerating the web development process and making it accessible to beginners and non-developers.
Active community and verified snippets: CodeWP has an active Facebook community, and verified snippets are available to the public for free. Additionally, the AI algorithm learns and improves from user feedback, making the tool more accurate over time.
AI content marketing tools
Once your WordPress website has launched, the next big obstacle is building an audience for your content. Fortunately, AI can help with that, too! For example, with RelateSocial from Namecheap, you can build AI-generated content for social media based on your existing content. Then schedule content to auto-publish, find new customers, and instantly respond to comments. Post, reply, or share on Facebook, Instagram, LinkedIn, Twitter, and Google Business Profile from one simple dashboard.
Other AI content marketing tools to try are:
The future of AI website design on WordPress
The future of AI-based websites on WordPress is bright. Design AI on WordPress has wholly transformed the web development process, making it faster, more efficient, and more personalized than ever before. With AI website design, website owners and web developers can create unique and engaging website experiences without the need for extensive technical knowledge or expensive web development services.
Taking it a step further, there are also some AI app builders that you can use to convert your already-built WordPress website into an application. Similar to how AI WordPress builders work, you only need one click to turn your existing website into a mini version of itself. With tools like AppMySite's automated app maker, you can also convert your existing website into a powerful application and publish on the app stores.
As technology evolves, we can expect to see even more sophisticated and advanced AI website design tools that can create even more personalized and engaging website experiences.