7 best WordPress plugins for design and user experience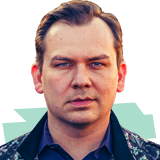 Rodney Brazil
08 Nov 2022
Is your WordPress website performing to its full potential? Are visitors able to find the information they are looking for easily? Is your navigation a little clunky? A poorly designed website can be off-putting and make your users less likely to return. Perhaps it's time for some WordPress plugins for design to save the day. If you're thinking about redesigning your WordPress blog or want to overhaul it sooner rather than later, great plugins will help improve your design and user experience.
These plugins will help you customize the look of your website, giving it a fresh and modern feel by adding new fonts, headers, galleries, and more. They can also improve how users navigate through different pages on your site.
Best WordPress plugins for design: an essential list
If you feel it's time for a design sanity check, then look no further. Here are seven of the best WordPress plugins for design and improving user experience.
MetaSlider
Most modern websites have a responsive design, which can be viewed across various devices and screen sizes. This is particularly important for businesses that want to attract customers from all over the world. If your site isn't responsive, anyone looking at it on their phone or tablet won't have an optimal experience. When you have an existing WordPress site with a responsive theme, that's a great start. But you can kick responsiveness up to the next level with MetaSlider.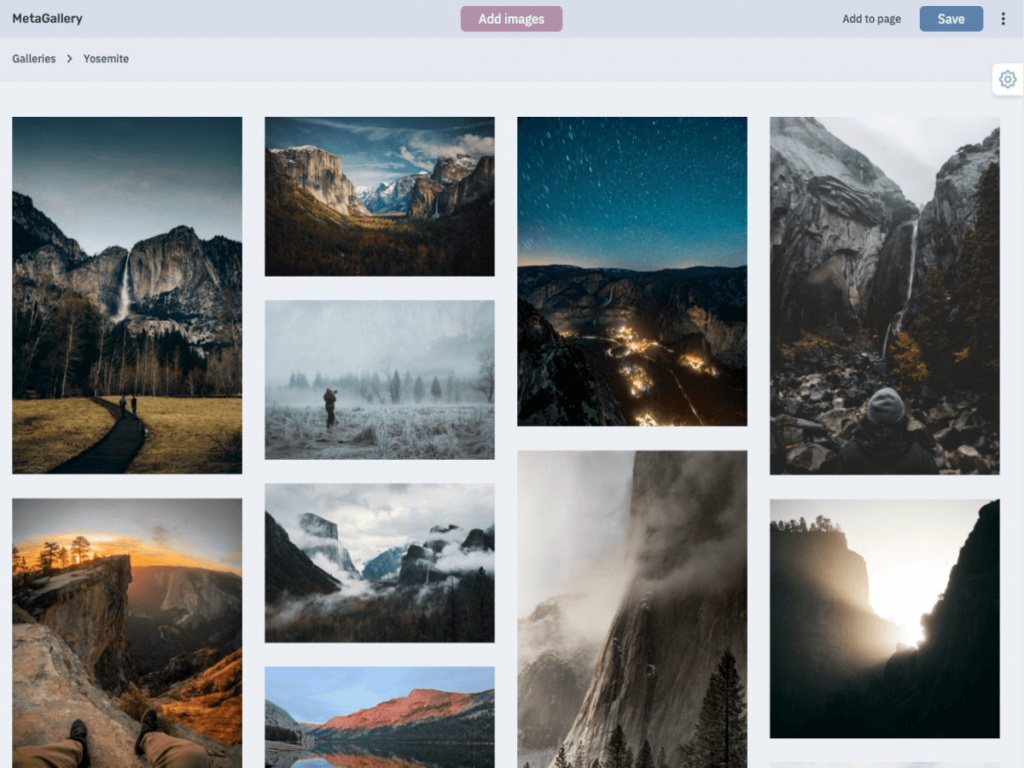 MetaSlider is a real contender for the best multimedia post-feed slider plugin, allowing you to create a responsive and SEO-optimized slideshow in minutes. The flexible, drag-and-drop photo gallery creator will showcase all media types in a fully responsive format for any size screen.
Sticky Menu and Sticky Header
A "sticky" design element refers to different sections of your site that will always remain visible, even when a user scrolls down. This can include a logo, menu, or even a search bar. A sticky header and footer can make your site feel more organized and user-friendly by keeping design elements in the same place on every page.
WP Sticky, also known as Sticky Menu and Sticky Header, is a free plugin that you can use to create a sticky element out of just about anything on your WordPress site. This plugin for designers allows you to show specific posts at the top of every page or make your menu sticky at the top of every page. You can create different sticky elements for different screen sizes and push lower parts up on certain pages.
Atarim
Building sites with the right plugin stack for your WordPress website is easy – knowing what to build, how and keeping everyone involved in a web design project happy isn't fun. This is where Atarim comes in. Their WordPress plugin and platform are trusted by thousands of agencies, freelancers, and internal teams all over the world to deliver projects in less time, with less stress and less back and forth.
Atarim simplifies the entire web design process by providing a comprehensive solution that not only streamlines plugin selection but also ensures efficient project execution. With Atarim, you can focus on delivering exceptional results while minimizing complexities and maximizing collaboration.
WPtouch Mobile Plugin
If you want to make your site as accessible as possible, you must ensure that it is optimized for mobile devices. This means removing any large images and using a font that is easy to read on smaller screens. If you don't do this, your readers who are browsing your content on their phones will have an unpleasant experience. WPtouch is a great plugin that allows you to optimize your website for mobile devices.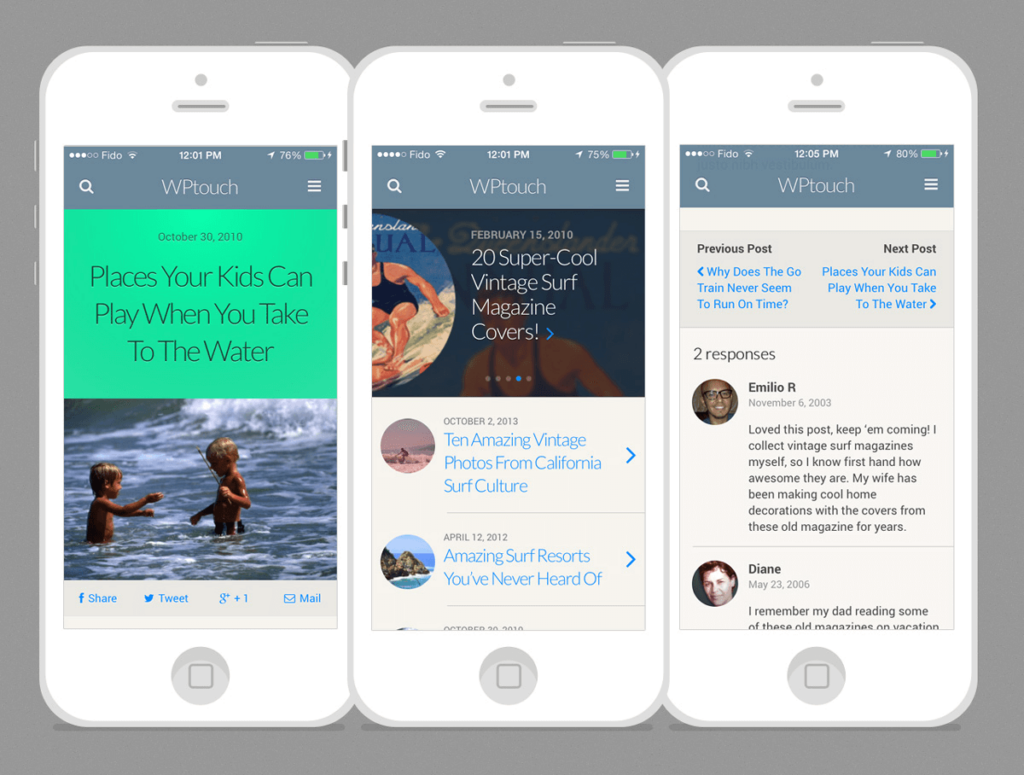 This plugin will allow you to choose a smaller, more mobile-friendly font and make all your images smaller, so they don't take up too much screen space. Your regular desktop theme remains intact and will continue to show for non-mobile visitors. WPtouch also allows designers to create a different menu for mobile devices, so your readers have an easier time navigating your site.
Material Design for WordPress
Material Design for WordPress is developed by the team behind Google's open-source design system. The Material Design framework is applied to your website so that you can customize the entire UX. It allows you to personalize your site's navigation, color scheme, typography, and shapes to your liking, in addition to Material Components and Material Design icons.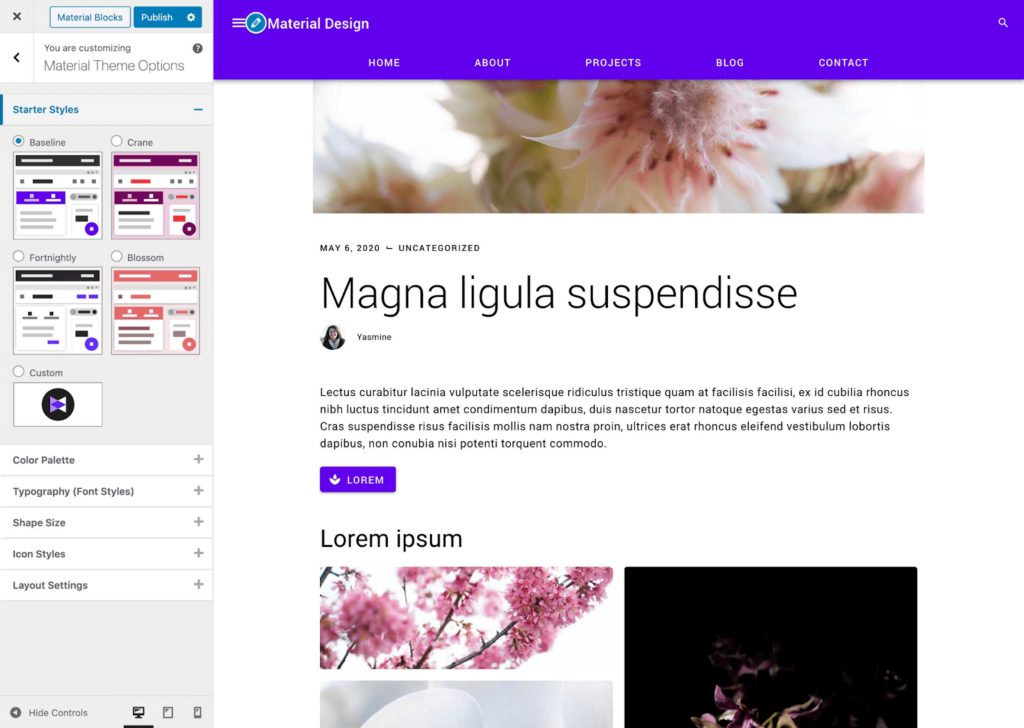 You can preview and set your theme styles with the customizer and select from custom colors, shapes, icons, and over 1000 Google Fonts. Picture-heavy pages and styled contact forms can be created with Material Components. Plus, you can change the look of your blocks by altering global theme styles or setting the style of a particular component in the block editor.
Spectra
For us, the best WordPress plugins for design exceed in keeping things simple. With Spectra, building websites with the default editor is effortless. There's no dependency on a separate interface or external code. Choose from more than 30 WordPress blocks included free with Spectra to quicken the website construction process with uncomplicated visual styling settings and customizations. FAQs, price lists, and team bio blocks are preformatted and ready to go.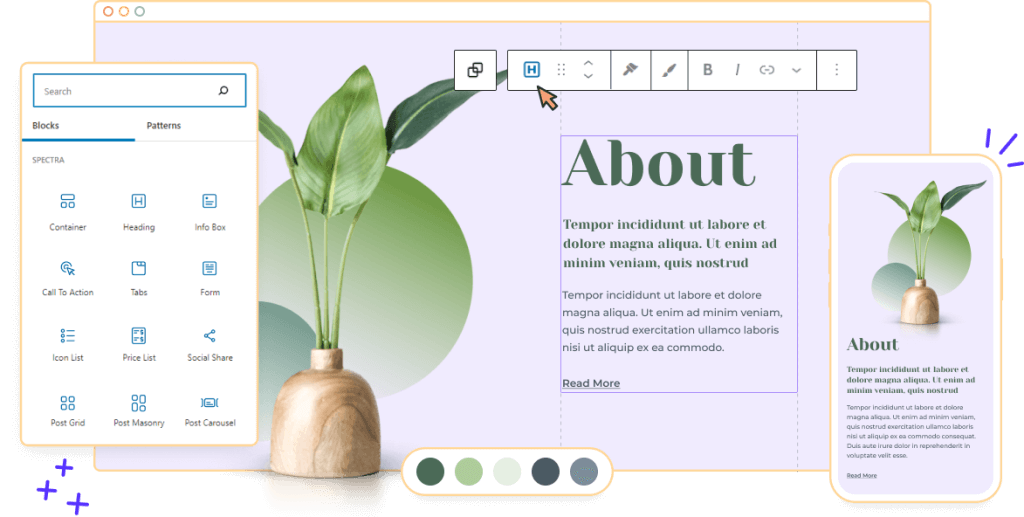 Experiment with numerous imaginative blocks inside the Gutenberg editor to construct and design pages and posts without using a single line of code. It's also simpler to create pages and complete websites without any custom code, thanks to the user-friendly interface and many customization options.
Amelia
The Amelia WordPress booking plugin allows you to manage online appointment scheduling and event reservations quickly and efficiently. It provides services and events in an organized booking calendar so your customers can find the most convenient appointment time or reserve a spot for the upcoming event. This simple booking system will remove the burden of repetitive tasks in a technologically accurate and easy-to-navigate manner.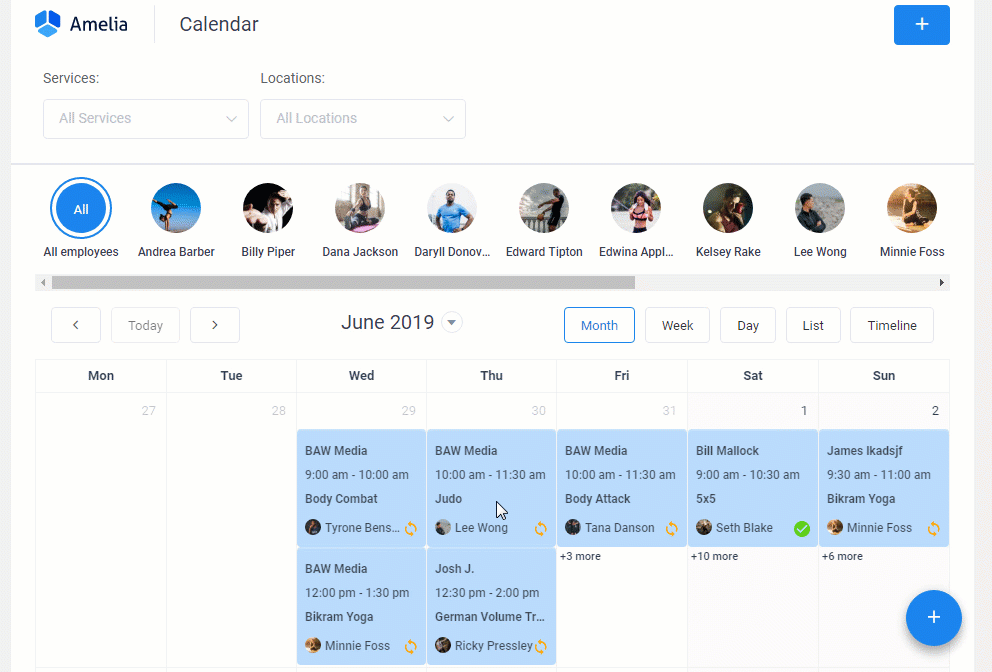 It is a great option for small businesses, individual bloggers, event organizers, and team managers. The appointment and event scheduler will provide a friendly and comfortable user experience. It's fully mobile-friendly, and the admin and customer interfaces function correctly across various devices.
Popup Builder
Let's be honest: popups are annoying. They slow us down and ask us to hand over personal information. For a website owner, though, they can be an effective tool for generating leads and subscribers. Popup Builder is the best option for any WordPress site that wants to use pop-ups. A wide range of pop-up types, conditions, and events helps you create high-converting, promotional, and informative pop-ups that make users feel comfortable.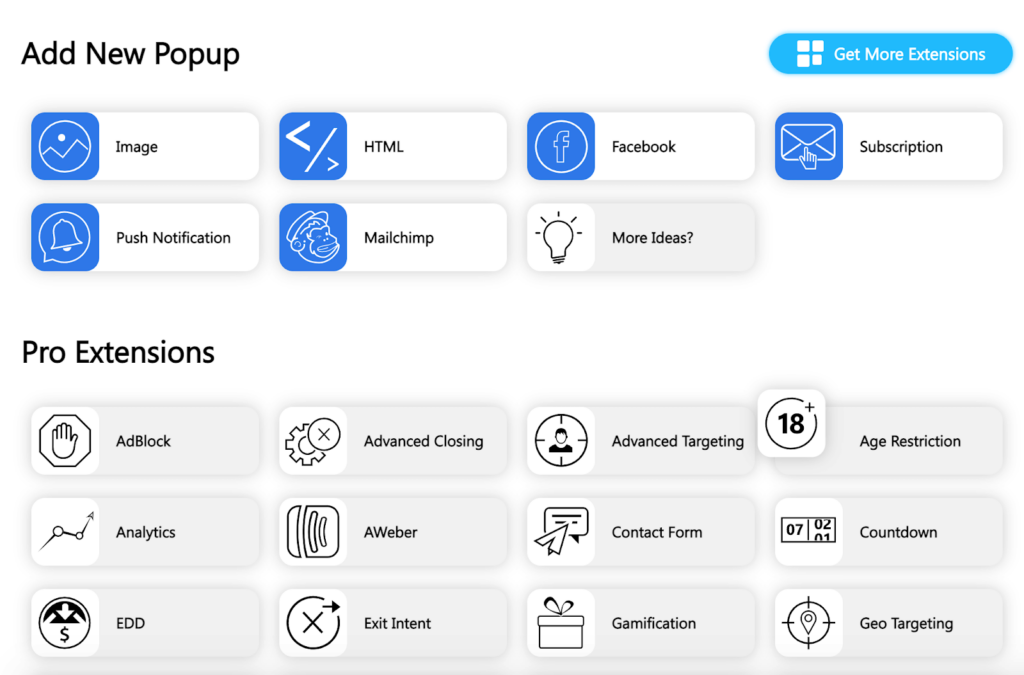 Popup Builder's developers did a great job of making the interface user-friendly and intuitive. Almost all of the features can be customized, including background, borders, overlays, text, colors, and more. If pop-ups are a part of your marketing strategy, this is the software to help you do it right.
Best web design for a better world
A poorly designed or uninteresting website is easy to pass over, and no one will be the wiser about your business or blog. To draw in readers and make them want to stick around, you need to make your site as attractive as possible. Here's where plugins really bring their value. If you wish to add a fresh new design or make your site responsive, these are the best WordPress plugins for design to make a real difference to your site.