WooCommerce SEO: all you need to know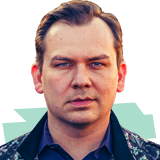 Rodney Brazil
25 Apr 2022
This article is the perfect go-to if you want to learn more about WooCommerce SEO and how you can implement it in WordPress to improve your e-commerce store's visibility. Let's get started.
You'll need every trick in the book to ensure your WooCommerce store gets visibility. With an ever-changing Google algorithm, it's no longer enough to create quality products. Instead, you need to make maximum efforts to promote your products online, including regular work on your site SEO.
What is WooCommerce SEO?
If you've ever thought much about getting more traffic to your online WordPress store, you've likely come across WooCommerce SEO. This niche area of digital marketing refers to optimizing fields within the WooCommerce dashboard to better communicate with search engines such as Google. 
WooCommerce is an e-commerce platform focused on merchandising and taking payments and not a general SEO tool. However, every part of the WooCommerce platform comes with SEO baked right in. With a few adjustments, you can optimize your WooCommerce store for optimal visibility on the web.
How to set up SEO in WooCommerce
Unless you've been living under a rock, you'll know that WordPress is a content management system that's been around for a very long time and optimized for SEO every step of the way. You can find plenty of WordPress SEO plugins, but Yoast, All in One SEO, and RankMath are three of the top choices in our humble opinion. 
The free version of Yoast is quite robust, and we recommend its use for all kinds of sites. In fact, it's the SEO plugin we use at EasyWP.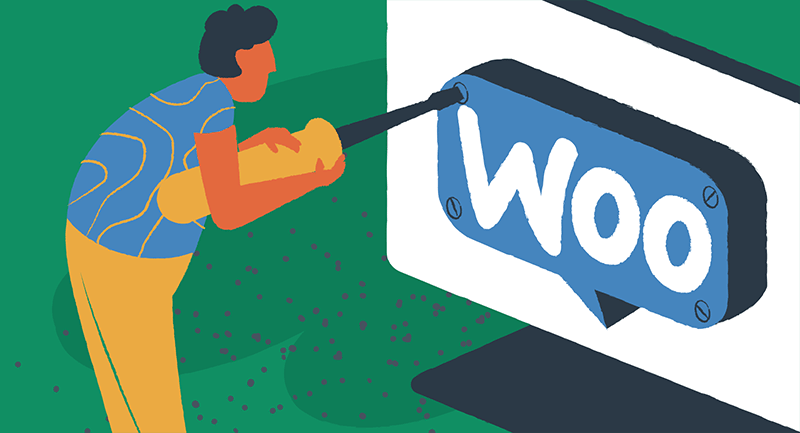 WooCommerce also recommends an extension built just for the platform by WordLift. This is a premium extension with an annual fee, but if your budget allows, it's worth exploring. The three main features of the WordLift extension are:
Automatically shows your products on Google Shopping
One-click interlinks for product & editorial content
Powerful recommendation & navigation widgets
All of these tools will make the SEO process easier and more efficient, but choosing the right one is a matter of your store's specific needs.
How to optimize titles, descriptions, and slugs
After installing your SEO plugin, you next should optimize your SEO titles, meta descriptions, and slugs. These are the tags that appear on your product pages, and they're used to help Google identify your content.
Your SEO plugin will help you with solid optimization recommendations. Ideally, you want these settings optimized for keyword relevancy, length, and accuracy. The Yoast plugin gives you an excellent preview of how that descriptive information might appear in Google results.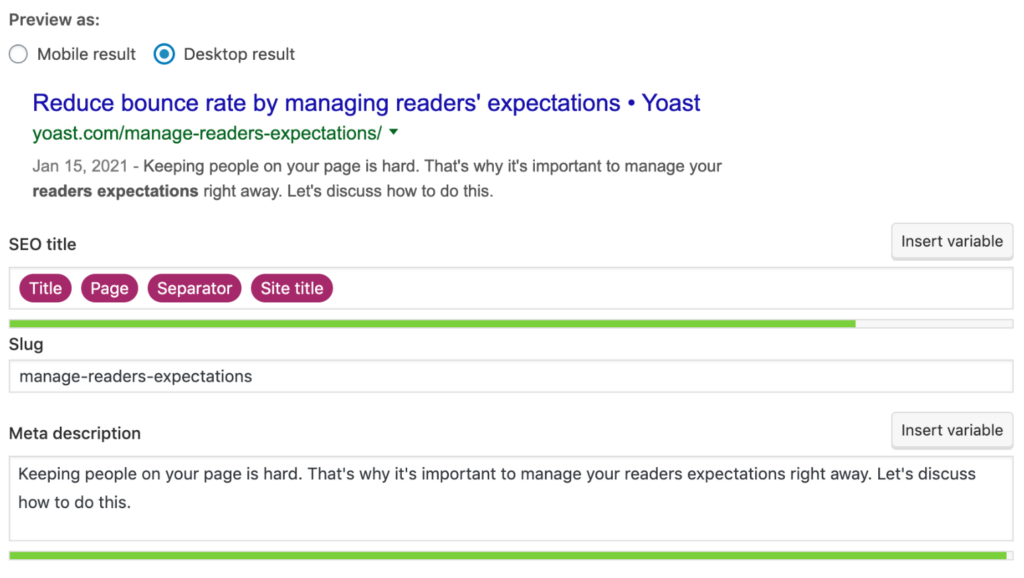 For example, when selling an innovative new cat t-shirt on your site, the SEO plan might look something like this:
Meta Title: Modern Kitty Unisex Black T-Shirt
Meta Description: The Modern Kitty unisex t-shirt has a relaxed, classic fit and is made from pre-shrunk, medium-weight, 100% cotton. 
Slug: /unisex-black-t-shirt-modern-kitty/
As you can see, every word is a logical match to what someone looking for a fun cat t-shirt might search for, helping shoppers understand the product before seeing a photo. And if it makes sense for actual humans, it will make sense to Google. 
Keep your product descriptions focused on describing the product, explaining how it should be used, and the most important benefits. Use these same words throughout the product page as well. Different customers will look for different details, so make sure the page is organized logically and that the information is particular to that product.
Optimizing WooCommerce category keywords
Once you've optimized your titles, descriptions, and slugs, it's time to optimize your categories.
Choosing the proper names for your store Category pages is arguably more critical than individual products. Your product selection may change over time, but well-optimized Category pages can bring in traffic for years. So do your research before you publish.
Free keyword tools like Google Ads Keyword Planner and Ahrefs Free Keyword Generator are excellent ways to discover how people search for products like yours.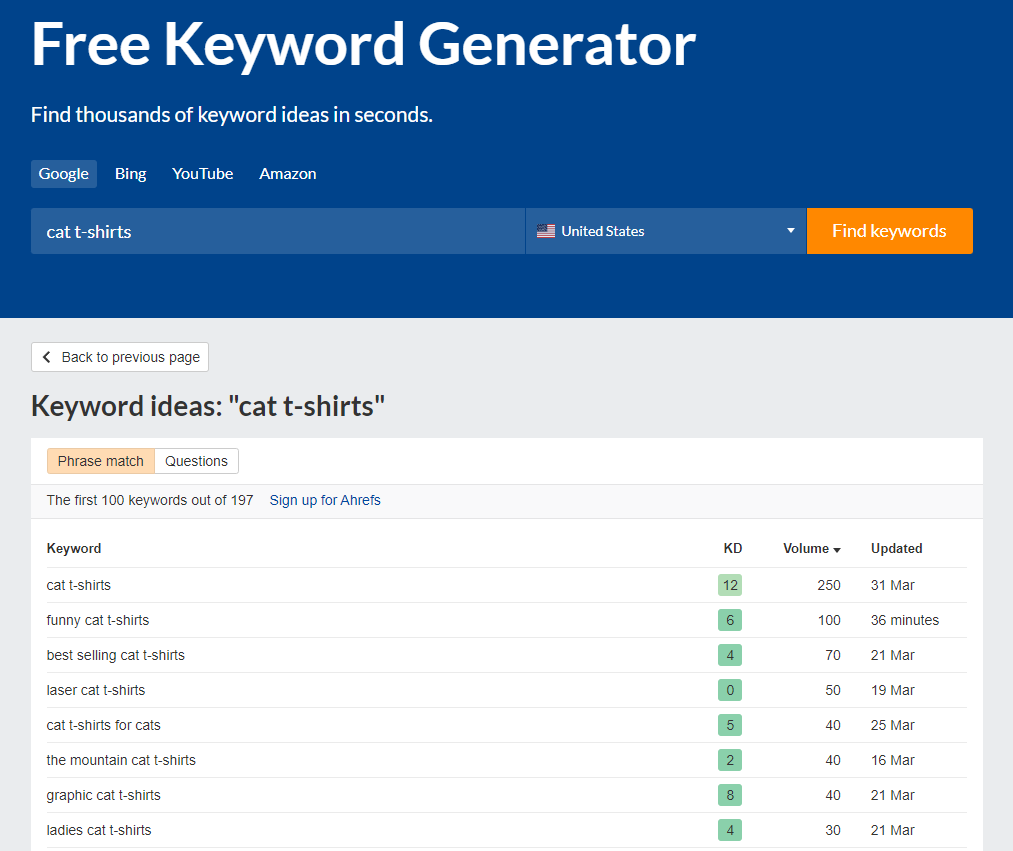 Based on the research above, we see that "cat t-shirts" receives about 250 searches per month in the US. This volume isn't bad, but let's experiment and see if a different phrase might make a better category name.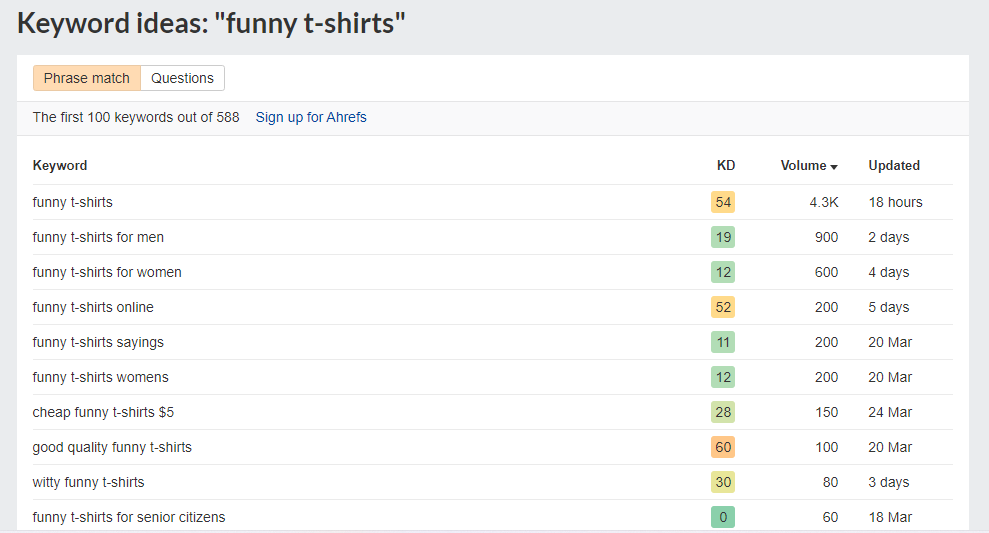 The phrase "funny t-shirts" gets about 4,300 searches per month in the US, which means it's likely a better category name for your website than "cat t-shirts." However, you must use your own knowledge and judgment to make the final decision. Choose the highest volume phrase you can find that's also the most relevant to your products.
Once you've picked your category names, use the same product page structure logic to plan out titles, descriptions, and slugs for categories. Don't forget to optimize your subcategories, too.
How to use Schema markup for SEO
Now that you've got everything optimized and ready to go, you can add Schema markup to your site.
Schema markup is a part of a website's code that allows search engines to understand and interpret your content. By adding Schema markup to your site, you tell Google that you have all the necessary information to display your product details.
If the example of Schema properties listed above is overwhelming, you are not alone. It's composed of microdata that appears in the source code of a page. Each property serves as a cryptic code to communicate with search engines.
Fortunately, the SEO plugins we've recommended have built-in user-friendly Schema functionality, and WooCommerce does, too. The WooCommerce platform also has premium extensions, such as Product Condition, giving you more advanced Schema capabilities.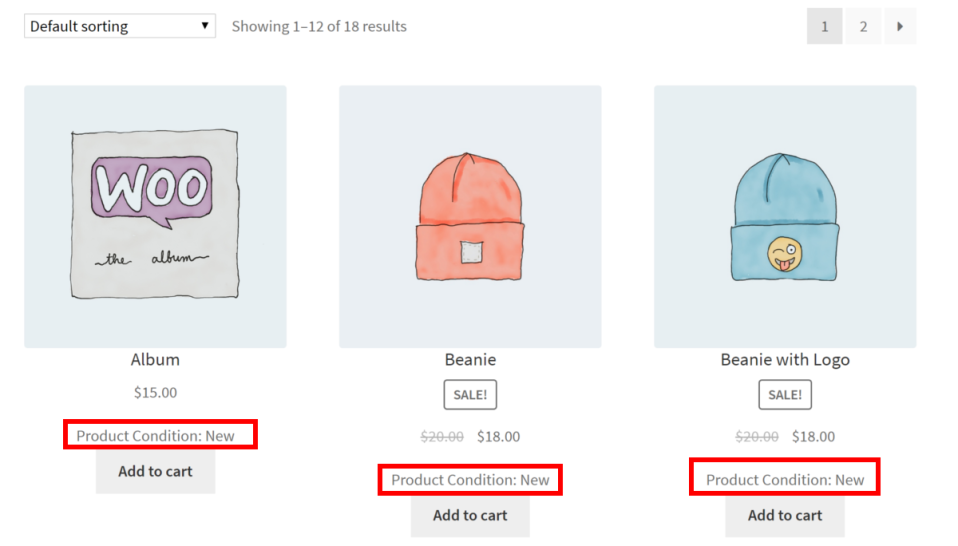 As shown above, having the product condition such as "New" or "Back in Stock" is helpful to customers and search engines. If your product selection is seasonal or cyclical, the Product Condition extension in WooCommerce might be right for you.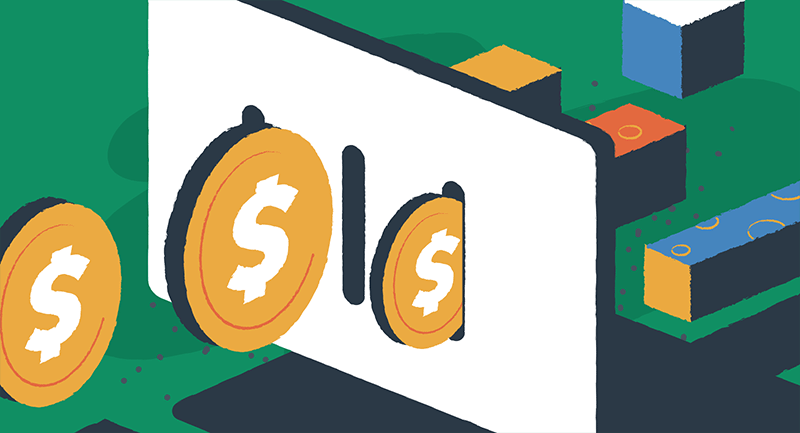 ---
How to connect WooCommerce to Google Analytics
Google Analytics (GA) is a go-to tool for tracking performance data, including your site's traffic. If you haven't integrated it yet, now's the time. Adding a Google Analytics property and connecting it to your WordPress site can be tricky, but SEO plugins such as Yoast make the process fast and straightforward. 
With GA, you can measure your site's overall traffic and see what users are doing. GA is the number one free tool to follow your site's growth (or lack of change) and to measure the revenue generated by your SEO efforts. 
When analyzing your traffic, the top things to track are traffic sources, such as Organic vs. Paid, and overall users, new users, and pages per session.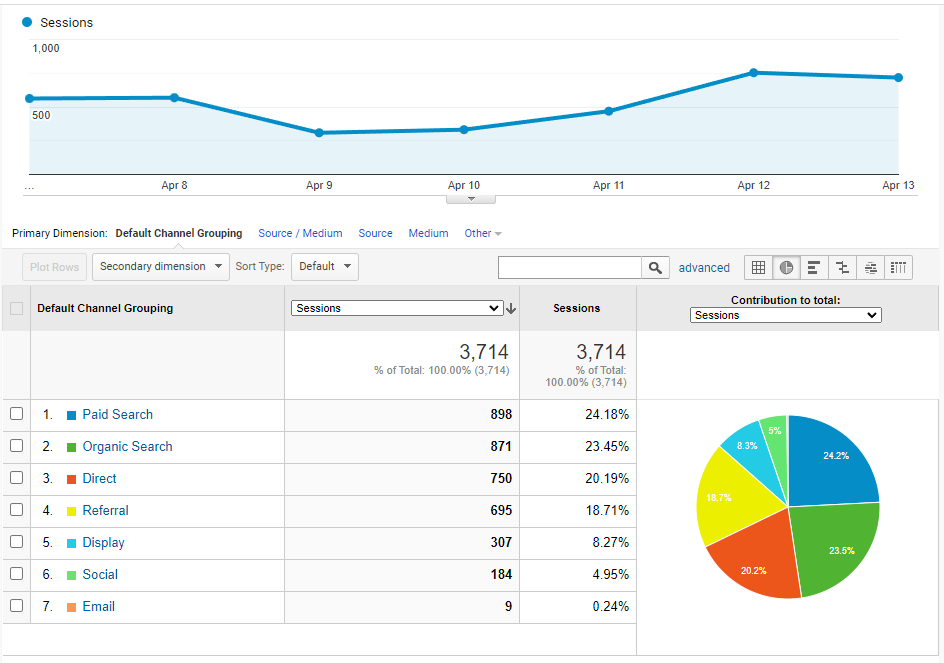 When comparing all traffic sources, see what percentage of your users are coming from Organic Search. If your SEO is strong, this piece of the pie should grow over time. WooCommerce has a sales analytics dashboard, too, which can help you compare gross sales and revenue with the traffic data you find in Google Analytics.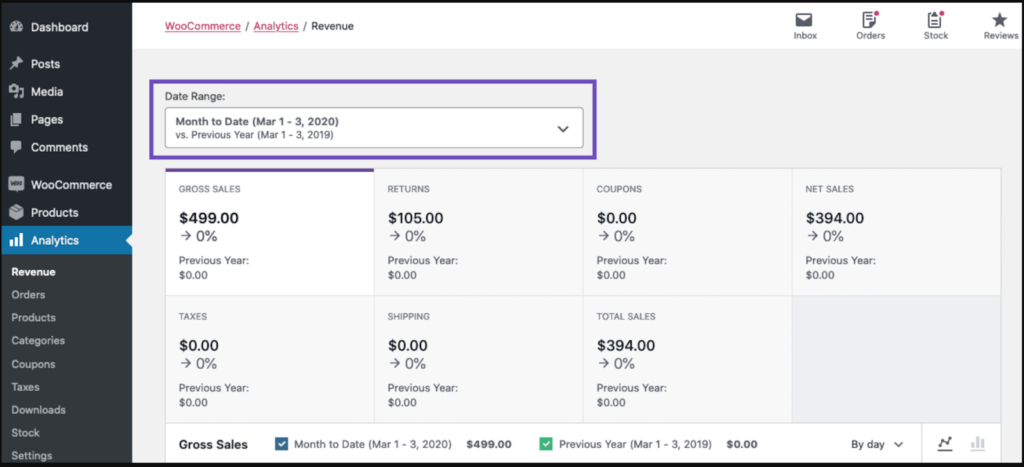 ---
Making WooCommerce SEO a priority
In a crowded online marketplace, having your online presence optimized for search engines is more important than ever. Whether your goods are physical, local, or digital, online stores that want to grow should prioritize organic search as the best way to connect with new customers.