8 best survey plugins for WordPress to connect with your audience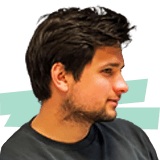 Vladyslav Koval
30 Nov 2021
Looking for a great WordPress survey plugin to connect with your audience and gather feedback? Today, we're sharing with you our list of the 8 best survey plugins for WordPress alongside their best features, and why they might be a good fit for you:
How to pick a WordPress survey plugin
With so many options available, narrowing down to just one WordPress survey plugin might feel quite overwhelming. This is especially true if you have just started exploring the market and don't have any first-hand experience with survey plugins.
And while we'll provide general recommendations for each plugin on this list, here's a couple of important points that should help you find the best option for your project.
Settle on a format. Do some research and try to visualize an ideal survey form that you'd like to see on your website. Better still, think about what kind of survey you, yourself may prefer to see in front of you. As there's no right answer here, having a solid idea of the end result should save you a lot of time (and possibly money for that matter) when choosing between simple and complex survey solutions. So make sure to have a good look at the survey demos we link to in this article.
Factor in reporting. The way you approach survey results is equally important to how your survey forms look and feel. Whether you prefer dashboard reports with filtering options or you need to export your data to Google Sheets for further analysis, make sure that the reporting capabilities your survey plugin brings to the table are fully aligned with your business needs.
Weed out the 'noise'. Things like spam protection or permissions features will allow you to get more accurate survey results and have more control over the survey process in general. The wider your audience is, the bigger impact these features will have.
With that out of the way, let's start with our list of the 8 best survey plugins for WordPress.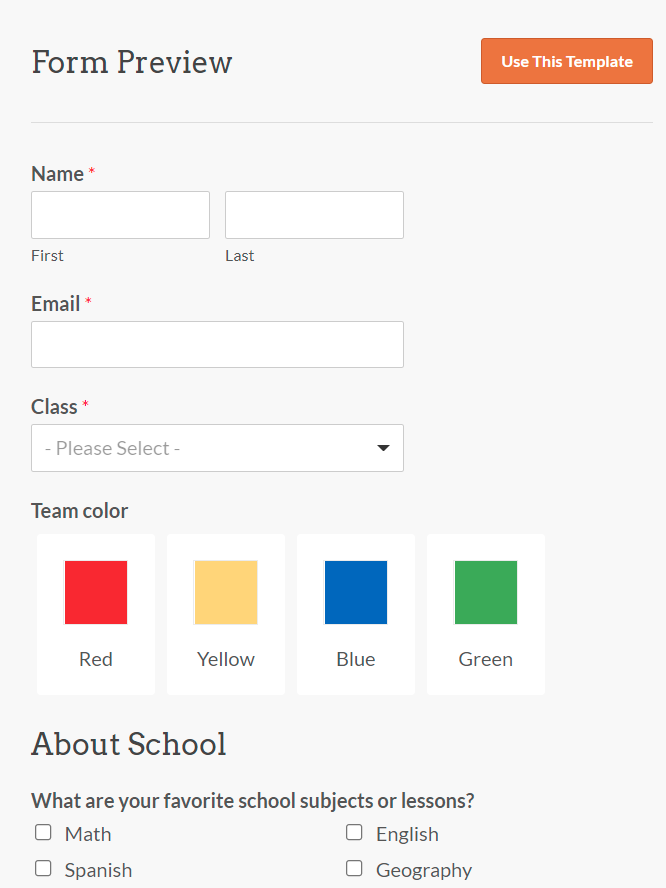 Type: Premium
Active installs: 5,000,000+
Rating: 4.9/5
Pro price: from $159,60 a year
While WPForms Lite made a name for itself as a great contact form plugin with over 5 million active installs, its paid Survey and Polls addon is also a powerful tool for creating engaging forms with ease.
Packing an intuitive easy-to-use drag & drop builder, it lets you build a big variety of forms featuring anything from radio buttons to Likert scales or NPS score fields. Thanks to a collection of 300 pre-built form templates, you're unlikely to run out of ideas for your next survey form.
When it comes to reporting, WPForms presents survey data in beautiful graphs and charts making it easier to analyze. If you want to share survey results, you can either do it through a shortcode or redirect your users to a results page once the survey is completed.
Notable features:
Seamless and fast creation process with a drag & drop form builder
300+ pre-built form templates to get a quick start
Designed to work well on all devices (mobile, tablet, laptop or desktop)
Interactive and nicely visualized reports for easier analysis
Less clutter thanks to built-in SPAM protection
Great versatility with a wide selection of form fields
Handy for creating NPS surveys
GDPR-friendly
Who is WPForms for?
A huge selection of pre-built form templates, an excellent form builder and great reporting options make WPForms one of the best (if not the best) survey plugin out there. The Polls & survey addon functionality is only available starting with the Pro plan though.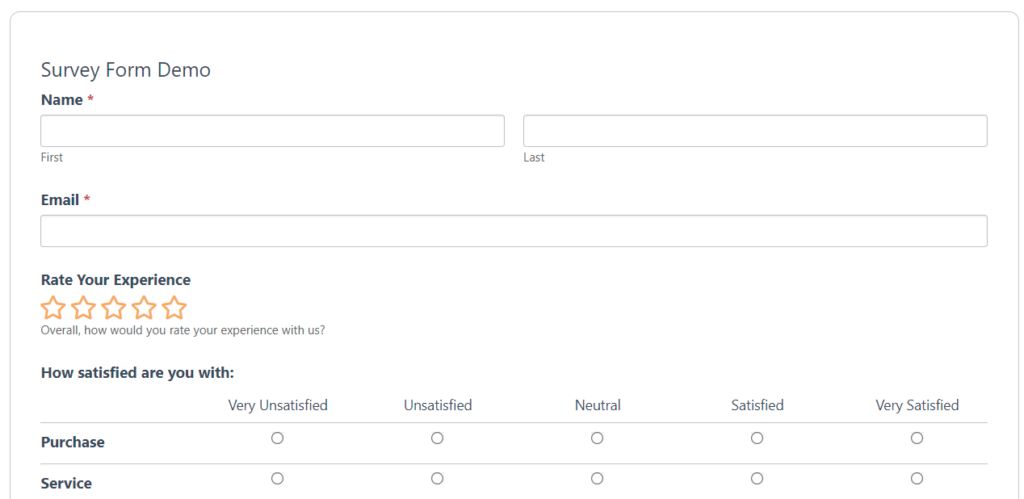 Type: Freemium
Active installs: 300,000+
Rating: 4.7/5
Pro price: $39.50
Formidable Forms is an advanced form builder plugin that lets you build an impressive amount of different forms including payment and registration forms. Depending on your needs, you can create multi-page forms with conditional logic, let your users upload files, and even set up dynamic fields with saved entries and user meta.
To make sure your forms match the design of your website, there's a visual styler in place with a bunch of options for colors and formats.
While most of the great features only come with a paid plan, the money is well worth it considering the amount of value you get with each plan tier. For example, with the Elite package, you can expect integration with solutions like WooCommerce and Stripe as well as 170 form templates.
Notable features:
One of the fastest drag & drop form builders
Ability to create both simple and complex forms with ease
100% responsive
Unlimited forms
Spam protection
PRO: Multi-page surveys with a progress bar
PRO: Smart forms with conditional logic
PRO: File uploads
PRO: 50+ templates (with the Basic plan)
Who is Formidable Forms for?
Formidable Forms lets you create forms of all sorts including surveys and polls. If you want to go beyond creating advanced survey forms and also need stuff like a calculator or registration forms, give this plugin a try.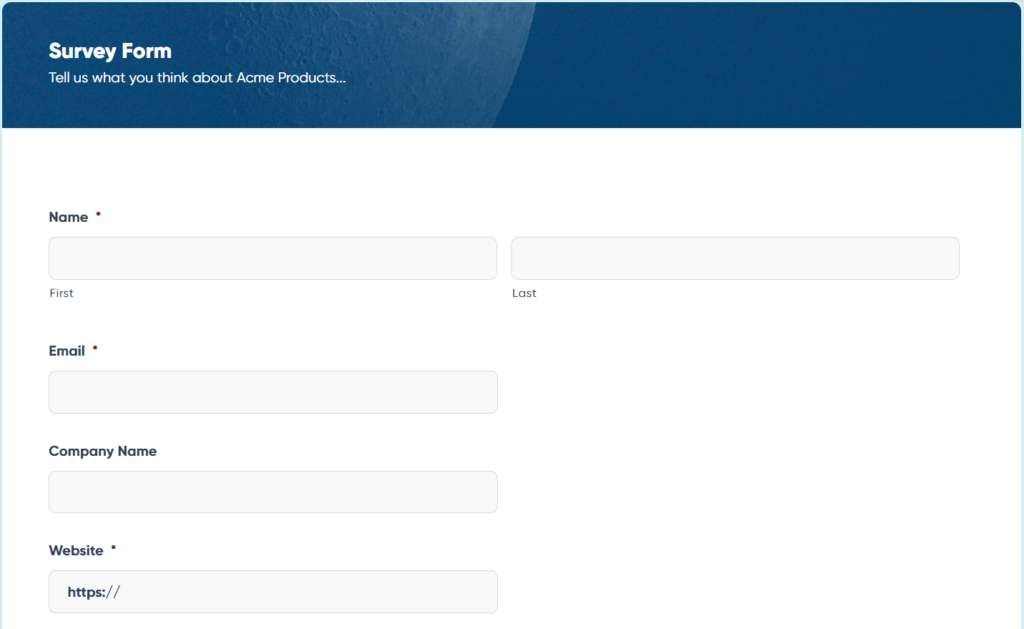 Type: Premium
Active installs: N/A
Rating: N/A
Pro price: from $259 a year (you need an Elite plan to unlock the survey addon)
Gravity Forms is another well-known player in the survey game and for a reason. Its intuitive drag & drop builder with 30 form fields makes survey creation a breeze. With that said, to take advantage of the survey add-on, you'd need to be ready to spend $259 a year for the Elite package.
But if you do, you'll enjoy premium features like conditional logic for building forms that adapt to users' responses or detailed survey results shareable on any page with a click of a button. You can also set up email notifications for every time your survey is completed.
Every plan comes with Google reCaptcha and built-in security to protect you from spam.
Notable features:
Easy to use thanks to a visual form builder
30 form fields
Conditional Logic & Multi-Page Forms
Unlimited number of forms and entries
Every plan comes with its group of addons
File upload option
WordPress multi-site ready
Who is Gravity Forms for?
What really makes Gravity Forms shine is its intuitive drag & drop builder that makes creation of complex forms a walk in the park. If that's what you're looking for and $259 a year isn't a deal-breaker for you, Gravity Forms is a solid survey plugin to go for.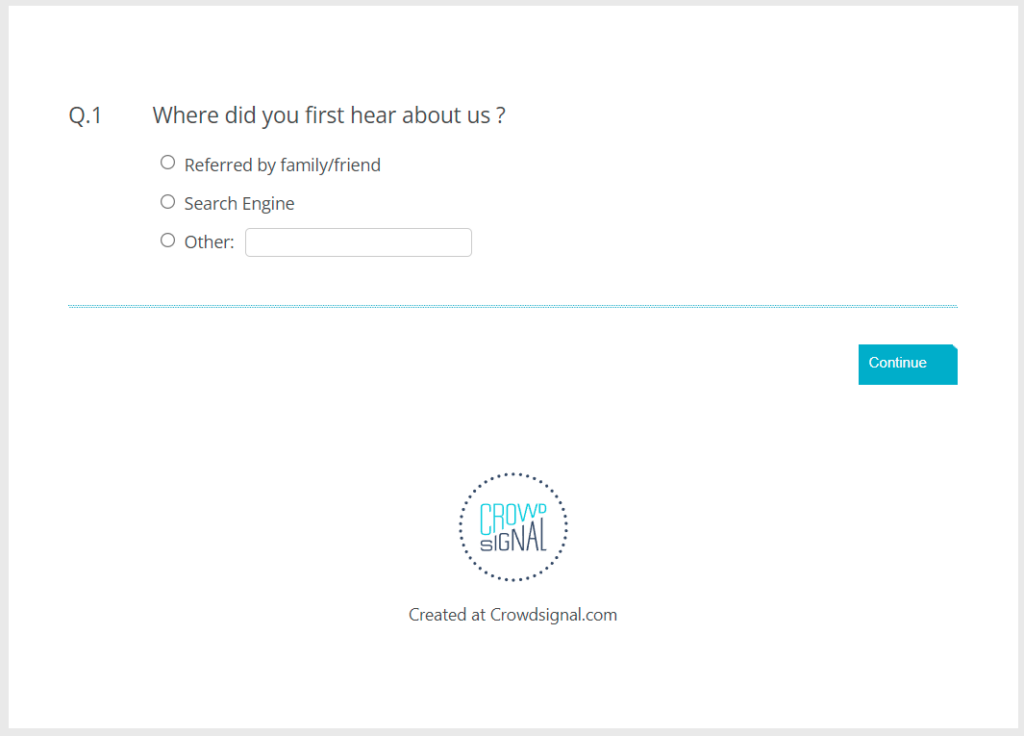 Type: Freemium
Active installs: 80,000+
Rating: N/A
Pro price: from $15 per month
Brought to you by Automatic, the people behind WordPress.com, Crowdsignal is on a mission to make form creation fast and easy. Unlike many plugins on this list, Crowdsignal is primarily used to run polls and surveys. This means it won't help you with adding a contact or registration form to your website.
On the flip side, the plugin offers a powerful toolset that lets you compose unlimited survey forms, fine-tune them to your liking and send them out via email if you prefer so. Survey results can be directly populated in Google Sheets or Excel or you can view them in charts and graphs.
As a footnote, a WordPress.com account is required to get access to Crowdsignal's API.
Notable features:
Simple in use and fast
Unlimited questions, surveys, polls and ratings
Embeddable polls
First 2500 signals are free
PRO: 14 question and form types including multiple choice and Likert scales
PRO: Forms shareable via email
PRO: Customizable colors and survey themes
PRO: Surveys with branching/logic trees
Who is Crowdsignal for?
Proud to be one of the oldest survey plugins in the game, Crowdsignal's free version might be just enough for you if you're running a small business or just want to get started with customer surveys. For more advanced options like logic trees, be ready to pay for the pro version.
Type: Free
Active installs: 90,000+
Rating: 4.1/5
WP-Polls is the only plugin in this selection that's completely free of charge. This might be good news for those who run their business on a shoe-string budget and can't justify a high-end plugin just yet.
As its name suggests, WP-Polls is a straightforward solution to creating polls for your WordPress website. Despite the fact that in-depth surveys aren't an option with this plugin, you can create polls with ease and stylize them via templates or CSS.
Polls can be easily integrated into your content through shortcodes and widgets. Users will automatically see poll results once they cast their vote.
Notable features:
An easy-to-use solution with essential settings
Straightforward radio buttons and checkboxes
Multiple selection answers
Customizable forms via templates and CSS
Basic settings like poll bar background color or a fade in and fade out animation
Who is WP-Polls for?
While WP-Polls doesn't allow you to run surveys, the plugin is completely free of charge and easy to use. If all you need is simple polls with radio buttons and checkboxes, you should be all set with WP-Polls.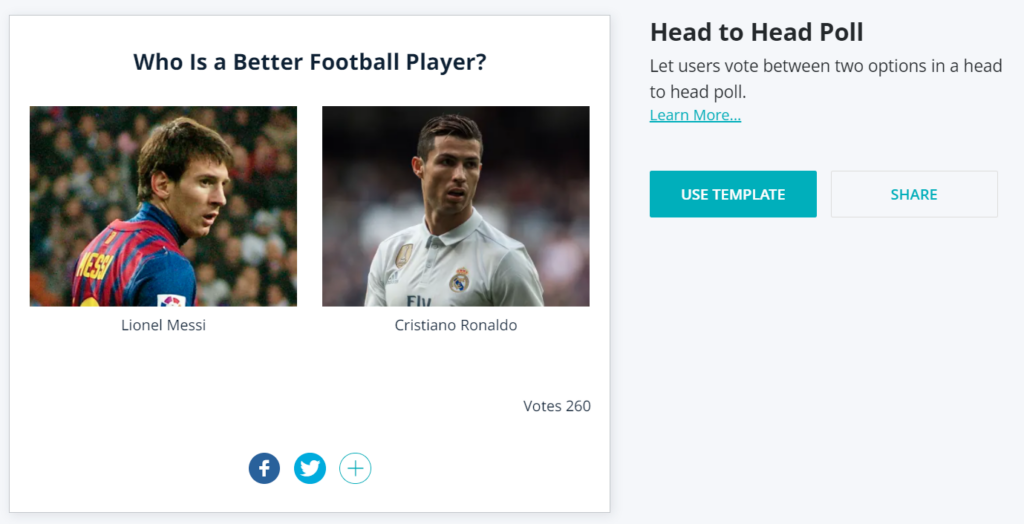 Type: Freemium
Active installs: 10,000+
Rating: 4.4/5
Pro price: from $19 per month
Opinion Stage is a survey plugin that heavily focuses on visuals and making your forms as engaging as possible. If you've ever completed a survey by Buzzfeed or Facebook (we know you did) and enjoyed it, this plugin can be a good fit for you since it provides a very similar experience.
What's great, you can create your forms either from scratch or with the help of a wide collection of free templates and choose from hundreds of options. By adding images and videos to your surveys and polls, you can get visitors to interact with your content and, as a result, increase dwell time.
The plugin comes with an advanced analytics dashboard featuring not only results but also performance tables and graphs for better analysis.
Notable features:
Fast and intuitive form creation interface
Hundreds of free templates covering all conceivable topics from fashion to technology
Easy integration with 5 custom Gutenberg blocks
Built-in image and video integrations as well as rich customization options for colors and fonts
PRO: Smart surveys with skip logic for more accurate survey results
PRO: Ability to collect leads and export survey results
PRO: Call to action buttons
Who is Poll, Survey & Quiz Maker Plugin for?
If you're a big fan of interactive surveys with images and videos and love saving time by using pre-built templates, Poll, Survey & Quiz Maker plugins deserves your full attention. Keep in mind that more complex surveys will require the pro version.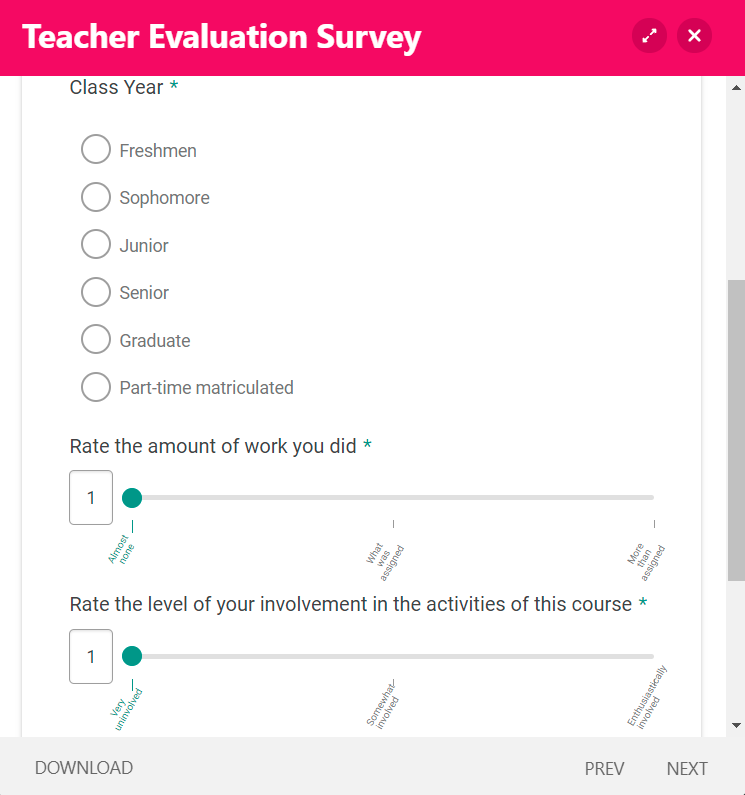 Type: Premium
Sales: 14,000+ (on Codecanyon)
Rating: 4.49/5 (on Codecanyon)
Pro price: from $39
eForm is a versatile form plugin that lets you create quizzes and surveys as well as handle payments and user feedback. Integration with multiple third-party solutions like Mailchimp, ConvertKit and Zapier along with user management for login and registration makes it a great option for businesses looking to improve their forms across the entire website.
Among other premium features, you can create smart surveys with conditional logic, make your surveys accessible only to registered users and connect your plugin to Google Analytics to track user interaction in detail.
The plugin is also shipped with 38 custom themes for you to start your journey faster or simply get some inspiration.
Notable features:
Multiple ways to create forms (shortcodes, the EForm custom editor, and Gutenberg)
38 custom form themes
Surveys with conditional logic
User management for login & registration
Social sharing for users' results
Protected against automated survey responses
Great reporting & statistics
Who is eForm for?
Being a premium plugin, eForm packs an extended set of features for building forms fast and exactly the way you want them to be. If you need a powerful survey solution with WooCommerce integration, eForm is definitely worth exploring.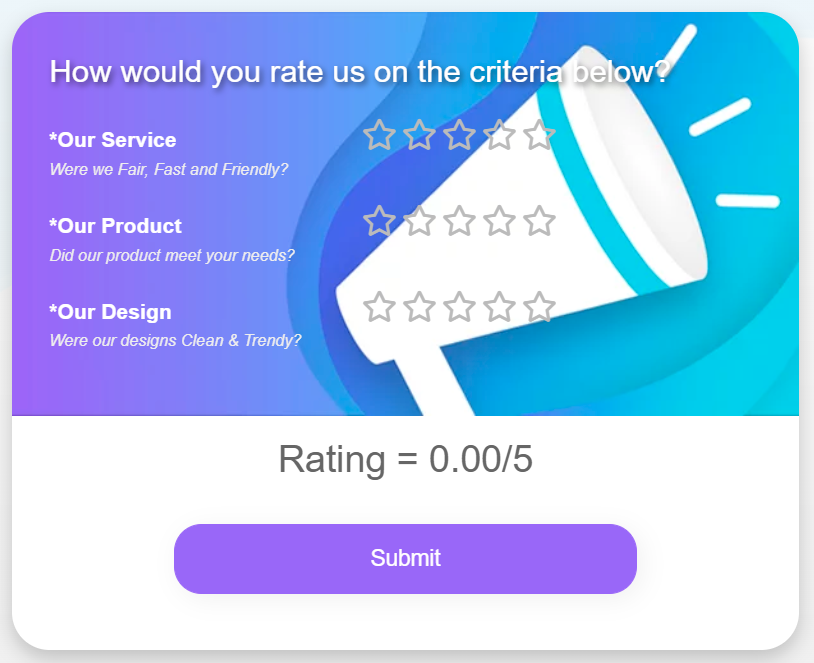 Type: Premium
Sales: 13,000+ (on Codecanyon)
Rating: 4.61/5 (on Codecanyon)
Pro price: from $39
NEX-Forms is an all-in-one form builder plugin with an intuitive drag and drop interface for creating WordPress surveys. It packs 30 form field variations from single line text and radio boxes to sliders and datepickers allowing you to compose element-rich surveys with various layouts.
What's also cool, you can give your users an option to save their survey completion progress and come back any time later.
From the analytics standpoint, you can generate different reports with data filtering based on your criteria and export them in a couple of clicks. A set of charts and graphs will help you visualize important metrics like form views, form interactions, and submissions.
Notable features:
Simple form creation with a built-in drag & drop builder
30 form fields & elements
Conditional and math logic surveys
Anti-spam protection
Customizable forms and multiple layout options
Pre-populated form fields with dynamic data like user info or URL parameters
Customizable autoresponder emails
Who is NEX-Forms for?
Nex-Forms is a great fit for businesses that need complex surveys for a wide variety of purposes and customizable down to the last detail.
Final thoughts
And that concludes our article on the best survey plugins for WordPress. Have you picked your favorite one out of the list? Or perhaps you have another best-kept secret survey plugin that we don't know about yet. We're excited to hear from you in the comments or on Twitter.
If you're still hungry for more of the best plugins content, make sure to check our piece on the 10 best menu plugins for WordPress.
Either way, thanks for reading and so long until the next time article!