The layman's guide to redirecting in WordPress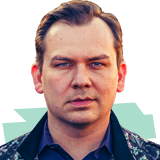 Rodney Brazil
08 Feb 2021
With over 450 million websites to its name, WordPress is the most popular platform of its kind. According to the latest projections, in fact, it's edging closer to powering 50% of the world's websites. So if you have a website, chances are it's a WordPress site. The more time you spend on your site's development, the more you'll learn about all kinds of additions and extras you can get to make WP even better — and make your experience simpler and more enjoyable.
In essence, your WordPress website grows along with your business. But the more it does, the higher the chances of a potential problem, malfunction, or the need for a plain and simple relocation.
In the latter case, you probably just want to get it done as quickly as possible. But you don't want Google to think that your page has entirely disappeared, as this could damage your SEO ranking. A simple redirect can solve this problem.
What is a redirect?
A redirect is a way for you to create a quick message informing your users that a page has moved from one URL to another. Redirects can be both temporary or permanent.
You can also use the redirect to point them to the new address or another page of yours.
And this is important for the following reason. If your users just see a broken page, they will likely leave and not search for it again. On a similar note, search engines won't have any context when performing a search. Before you know it, your site is lost at sea somewhere between page 67 and 89 of Google searches.
That's why you have to implement redirects for any site you have that's not functional at the moment.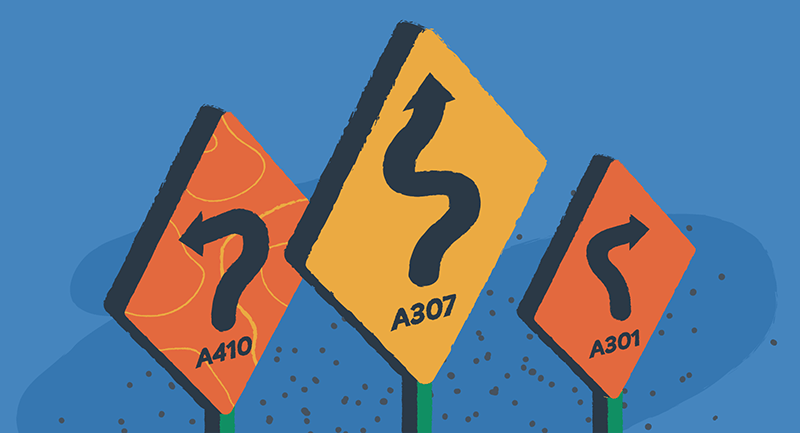 Types of redirects
There are a few different types of popular redirects you should know about before we move on.
A 301 Redirect
In practice, most redirects you'll encounter on the web are 301's, and therefore the one you should know most. This redirect deals with content moved to another URL, whether on or off-site. Businesses like e-commerce stores have a vast number of these.
301 represents a permanent move, and whatever was there before is gone, never to return. Make sure you create a redirecting plan before moving any content or changing permalinks. It will help you out with SEO and ensure your new location maintains high numbers of organic traffic.
A 302 redirect
Unlike a 301, a 302 is not a permanent redirect. All it does is inform your users that the content in question has been moved, but only temporarily.
This temporary redirect could happen during page updates while conducting A/B testing or doing some maintenance, possibly even client reviews.
A 307 redirect
A 307 is quite similar to the 302. Both of them can be used when content has moved temporarily. The difference between the two lies in POST, PUT, and DELETE requests. But there's really no need to explain this in further detail here.
Considering your move is temporary and can be subject to change in the future if you plan to use a 307, make sure there's no way the change is here to stay and that you'll still need the original URL at some point.
A 410 redirect
A 410 Redirect also denotes a permanent removal, but it shouldn't be confused with the 404. The 404 (PAGE NOT FOUND) is rather vague and can happen with glitches or problems of similar nature. The 410 (GONE) clearly states that the content was removed and is not located on the same URL anymore or completely deleted.
Using WP redirect plugins
This is a much simpler way of implementing any kind of redirect onto your site. You won't have to use an FTP client at all or access the backend. All there is to do is create, possibly even have a little fun while doing it, and enjoy the fruits of your labor.
WP 301 Redirects
WP 301 Redirects is a WordPress plugin designed to help you manage and create 301, 302, and 307 redirects. And in doing so, boost your SEO and make sure that the user experience is always top-notch. The interface is user-friendly and easy to manage for anyone, even if you don't have a lot of experience. It works with WP version 4.0, or higher and installation only takes a few clicks.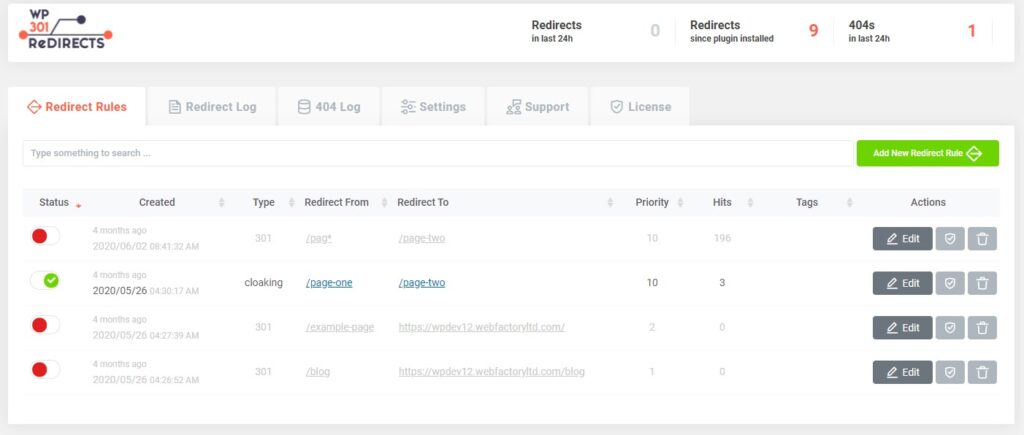 By getting this plugin, you'll be able to choose where you want to redirect your user, an existing page, or a new URL altogether. Everything you create works super fast, and you can retain query strings across redirects. There's even an import/export feature for bulk redirect management.
You can also monitor how many redirects you currently have in use and where via stats. If you're an international user or just happen to have many of them visiting your site, don't worry, WP 301 Redirects is fully compatible with more than a few translation plugins.
To make your redirect pages more neat and structured, we recommend putting up a link to wherever you happened to have moved it. That way, you'll retain the highest percentage of organic traffic. An excellent way to do this is to set up a visible sticky element they can't miss. You will need a separate tool for this, and something like WP Sticky should do the trick.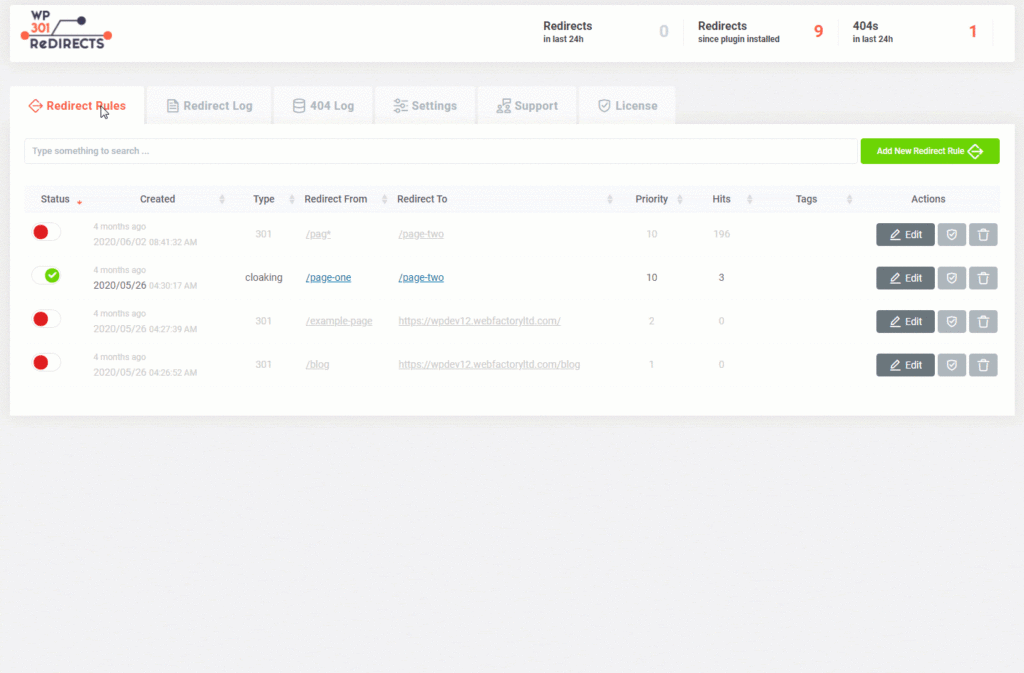 All of the features above are included within the core version. That version is entirely free. However, if your sites are often going through maintenance or something of the sort, you'll probably want to jazz it up a little bit.
WP 301 Redirect Pro
The pro version of WP 301 really can solve any redirecting issue you might be having. Instead of presenting your users with the tedious and annoying 404 "page not found," you'll actually lead them to the content they desired to see in the first place. With this tool, you can handle any redirect that comes your way with ease, regardless of whether the URL was changed or not.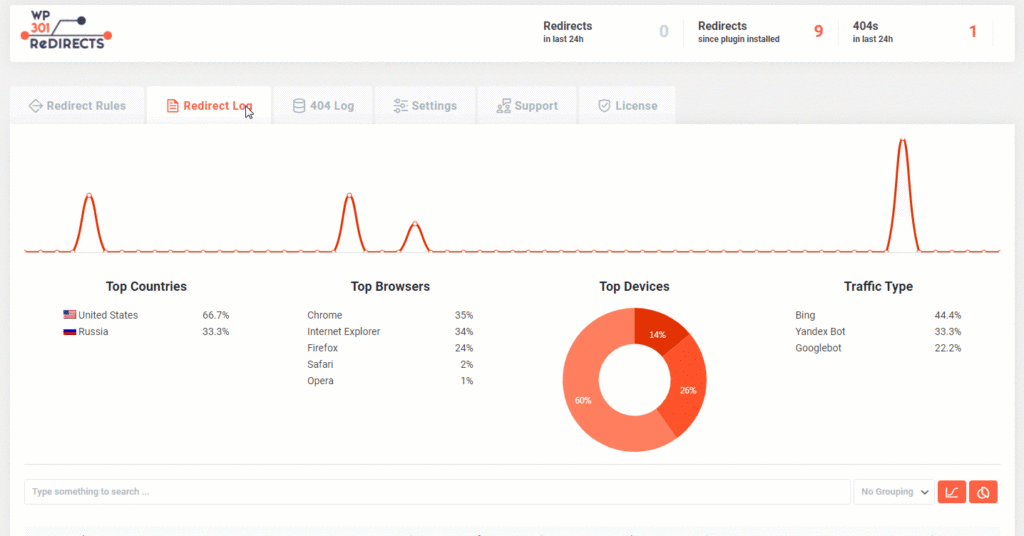 Using this plugin, your pages are under complete supervision, and every time there's something wrong or a URL is changed, a redirect will be automatically created. So, you never have to worry about losing out on SEO due to non-functioning pages. It also comes with built-in charts that provide you with the info you need without the bloat of hefty tools.
With WP 301, redirects are just as easy to remove as they are to set up. Plus, if you're someone that likes to tinker with their WordPress, maybe even a bit too much, it would be wise to pair it with something like WP Reset. That way, you can be 100% sure that no matter what you did to mess up a page, you'll be getting it back in time at all.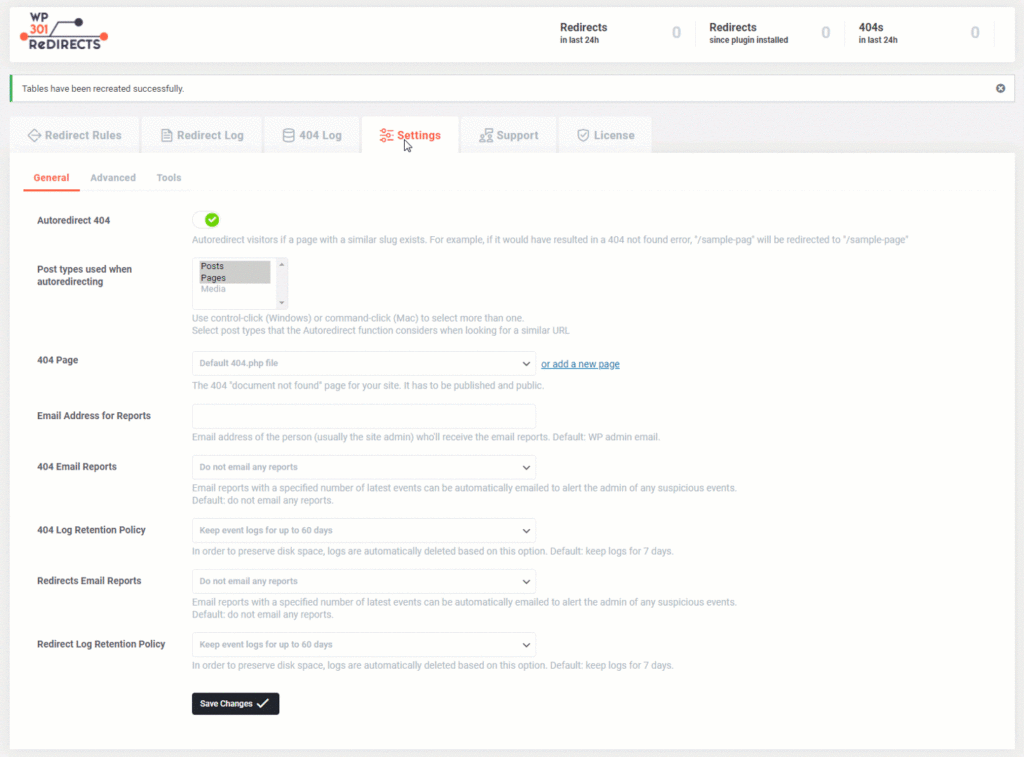 The tool is fully optimized and will not slow down your sites as it doesn't load any extra CSS or JS files, ever. If all of this is starting to sound more and more appealing, the last thing to mention is that there are three pricing plans starting as low as 39$/year. Plus, if you don't like it (which is very unlikely), you can get a no-questions-asked refund in the next seven days.
TLDR
WP redirects are used when a page has been either temporarily or permanently moved
A 301 is used for a permanent move and a 302 for a temporary one ( both of which are better to use than their frumpy 404 cousin)
The reason why we even spend our time on this is that broken pages are awful for SEO
Using a plugin like WP 301 redirects can make the job so much easier and less tedious
Final thoughts
Regardless of what you thought about the importance of redirects going into this article, we hope you truly realize their benefit. They can do more than just redirect and keep your traffic as intact as possible. They show effort has been put into something as seemingly meaningless as a 301, and thus tells your users that you care about the details. And that's important.
We hope you've found this guide helpful, and if you have any further questions or thoughts, feel free to leave a comment below. Happy publishing.