9 best timeline plugins for WordPress in 2022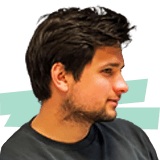 Vladyslav Koval
29 Oct 2021
Are you in the market for the best WordPress timeline plugin?
You're in the right place.
Some time ago, creating a timeline was only possible by applying the magic of CSS. Now, there's a ton of different WordPress plugins that help you turn boring chunks of text into compelling timelines without breaking a sweat.
Whether you want to tell your brand's story, showcase your work experience or simply present your content in chronological order, timelines are the usual go-to solution for these and many other tasks.
With that said, what are the best WordPress timeline plugins out there? And most importantly, which one is right for you?
In this article, we'll take a look at 9 best timeline plugins for WordPress and see what they're best suited for:
Ways to use timelines
Before we dive into our list, let's have a quick look at what timelines are good for.
Traditionally, timelines are used to show historical events in chronological order.
However, practically speaking, a timeline is just a way to enhance your content visually as well as organize it in a specific order.
Think of it as a tool that you can use to highlight certain elements, or simply to make your content stand out. You can apply it to showcase a group of posts, important life or business events, special achievements of note, or company milestones.
Most likely, you have already come across different timelines showcasing:
company history
history events
work experience
product updates
step-by-step guides
biographies
These are the most popular use cases for a timeline plugin.
But keep in mind that every plugin comes with a different set of features, so it's up to you to decide which ones are most important for you.
So, with this in mind, let's go through the 9 timeline plugins we handpicked for you today.
First on our list is a freemium plugin called Timeline Express.
Type: Freemium
Active installs: 20,000+
Rating: 4.4/5
Pro version price: from $29
Timeline Express allows you to create and display all sorts of animated timelines on your WordPress website.
While it's super easy to set up, it also packs a bunch of great features for customizing your timelines the way you want them to be. Just to give you an idea, you'll be able to choose from a collection of icons, select styles, embed YouTube videos and much more.
Once your timeline is ready, you can easily insert it on your page or post by placing a generated shortcode. And for more advanced users and needs, Timeline Express comes with built-in hooks and filters giving you full control over where your timelines appear.
Notable features:
customizable and responsive design
a collection of Font Awesome icons
built-in caching
advanced animations
WPML-compatible for easy translation
Pro: multiple timelines
Pro: shortcode generator
Pro: video banners
Pro: horizontal layout
Who is Timelines Express for?
If you're looking for a versatile timeline plugin for WordPress and don't mind paying for the pro features, Timelines Express might be just right for you. On the other hand, if all you need is one simple yet clean timeline, the free version will get the job done.
Next up, we have another popular timeline plugin called Cool Timeline.
Type: Freemium
Active installs: 20,000+
Rating: 4.6/5
Pro version price: from $25
If you're looking for an all-in-one timeline plugin, Cool Timeline is definitely a great option to consider. With this plugin, you can create responsive vertical and horizontal timelines and customize them to match your brand. In the settings, you can adjust date format, filter the content you want to show, change its order, etc.
For those wanting to spice up the blog feed, Cool Timeline allows you to turn your blog posts into a beautiful timeline. You just need to select posts to show based on their publish date and choose between descending or ascending order.
In the layouts department, there's plenty of options for different needs. For example, you can use Clean Layout to build simple yet nice-looking timelines. You can also choose between both-sided or one-sided vertical timelines, too.
All in all, Cool Timeline offers great flexibility and customization options for all types of timelines.
Notable features:
one-sided and both-sided vertical layout options
responsive and mobile-ready
customizable colors
translated in 4 languages (German, French, Indonesian, Italian)
Pro: 40+ timeline designs
Pro: advanced timeline style settings
Pro: 5+ animation effects
Pro: multiple timelines
Who is Cool Timeline for?
Cool Timeline Pro comes with a ton of pre-defined templates, layouts and animation making it a compelling option to go for. If you want to save time by simply adjusting ready-made designs, definitely, give this plugin a closer look.
While WP Timeline doesn't offer a free version, its premium features might be worth your investment.
Type: Premium
Sales: 4650 (On Codecanyon)
Rating: 4.9/5 (On Codecanyon)
Price: from $25
WP Timeline gives you better control over your timeline content since it supports WordPress posts and pages along with a bunch of other post type formats. On top of that, you can use tags and categories to hand pick content for your timelines.
You'll be pleased to know that this plugin is "shipped" with a wide variety of layouts and animations. You can easily create a timeline that suits your needs and integrate it into your content by placing a generated shortcode.
What's also great is the option to choose between light and dark modes. Vertical and horizontal layouts are also available.

Notable features:
45+ beautiful layouts
40+ different animations
integration through shortcodes
BC/AD dates
custom colors & fonts support
Ajax filter timeline
dark and light modes
RTL support
Who is WP Timeline for?
WP Timeline offers a set of features for creating timelines of all shapes and forms. If you're in the market for a solid timeline plugin with versatile, customizable layouts and support for default WordPress formats, give WP Timeline a try.
Everest Timeline is the second premium plugin on our list made for creating beautiful timelines.
Type: Premium
Sales: 1800+ (On Codecanyon)
Rating: 4.6/5 (On Codecanyon)
Price: from $18
Featuring 50+ predesigned templates, Everest Timeline can give you a lot of freedom in terms of design choices. Add to that 13 animation effects, 5 different layout types as well as a ton of various styling and customization options and you might never run out of ideas for a new timeline.
The plugin also supports Facebook and Twitter layouts as well as different media like images, YouTube video, soundcloud, etc. You can also add additional features to your timeline like social media and share buttons or lightbox functionality.
Being shortcode and widget-ready, Everest Timeline can be seamlessly integrated into your content in a couple of clicks.
Notable features:
50+ pre-designed templates
13 animation effects
14 date formats
vertical and horizontal layouts
media support (videos, images, slider etc,)
shortcode-ready and widget-ready
various configuration options
Who is Everest Timeline for?
If you want your timelines to have sleek design and beautiful animations, Everest Timeline won't disappoint you. It also gets bonus points for having social media integration features.
Event Timeline is a simple yet user-friendly timeline maker for WordPress.
Type: Freemium
Active installs: 1,000+
Rating: 4.8/5 (16 reviews so far)
Pro version price: from $10
Featuring 18 themes, Event Timeline is a great solution for creating simple timelines without bells and whistles. While it doesn't boast incredible designs, it's not lacking any major features allowing you to create both vertical and horizontal timelines.
The free version comes with 18+ themes as well as supports images, slideshows, YouTube videos and more. With this plugin, your blog posts too can be converted into a beautiful timeline.
Thanks to clean and detailed code, Event Timeline is a lightweight solution which is good news for your site performance.
Notable features:
fully responsive, cross-browser support
18+ themes
horizontal and vertical layouts
clean design
customizable colors
YouTube & Vimeo support
Pro: 5 additional themes
Who is Event Timeline for?
If you're looking for a simple yet effective solution, Event Timeline is one of the best options. You might even skip the pro version, given that you don't need those 5 additional themes.
Timeline and History Slider is a shortcode-based freemium timeline plugin.
Type: Freemium
Active installs: 6000+
Rating: 4.3/5
Pro version price: from $29
This plugin adds a custom post type to your WordPress site that allows you to create both vertical and horizontal timelines. What's important is that you configure your timeline by making changes to the generated shortcode.
There's a number of different settings you can adjust to your liking such as picking timeline design, defining slide speed, turning in or off lazyload, etc. With that said, if you don't have experience working with WordPress shortcodes, there might be some learning curve for you.
Notable features:
2 ready-made designs
fully responsive
various slider configuration settings
lazyload support
Pro: both vertical and horizontal layouts
Pro: 10+ additional designs
Pro: Elementor, Beaver and SiteOrigin Page Builder Support
Who is Timeline and History Slider for?
If you need your timelines inside a slider and you are comfortable using shortcodes, Timeline and History Slider might be your best bet.
Post Timeline will help you build unlimited timelines for your website.
Type: Freemium
Active installs: 900+
Rating: 4.1/5
Pro version price: from $24
Post Timeline is another plugin designed for creating clean and responsive timelines. Despite being rather simple, it still gives you plenty of customization options like colors, fonts or side navigation.
Once you've created your timeline, you can add it to your content through a shortcode. Depending on a timeline type, you can use different shortcodes: single timeline, multiple timelines or a header post.
With the pro version, you'll get advanced styling options as well as a collection of templates and navigation styles.
Notable features:
unlimited number of timelines
fully responsive
custom colors and icons for each timeline post
side navigation
multi-language support
Pro: 23 unique timeline templates
Pro: 5 beautiful navigation styles
Pro: vertical timeline layout
Who is Post Timeline for?
Post Timeline is a solid timeline plugin that packs enough customization features to satisfy your needs. Again, if you're okay with shortcodes, Post Timeline might be worth giving a shot.
Bold Timeline is an easy-to-use freemium timeline plugin.
Type: Freemium
Active installs: 7000+
Rating: not rated yet
Pro version price: from $19
This plugin will help you turn a sequence of events or organize step-by-step guides into beautiful timelines. Thanks to clean code and fully responsive design, Bold Timeline can be a good addition to any WordPress website.
If you go for the pro version, you'll have 27 ready-made timeline templates to choose from. Vertical layout is also part of the premium feature-set as well as one-sided and both sided layout options.
Notable features:
responsive design
shortcode-ready
5 predefined timeline styles
customizable colors and fonts
Pro: 27 ready-to-use timeline examples
Pro: vertical layout
Pro: one-sided & both-sided layout options
Pro: Shortcode builder
Who is Bold Timeline for?
If all you need is a simple timeline that's easy to set up and integrate, Bold Timeline will do the trick for you. The pro version will give you more flexibility with additional timeline examples and a handy shortcode builder.
Elementor Timeline Widget is an addon created by the team behind the Cool Timeline plugin.
Type: Freemium
Active installs: 20,000+
Rating: 5/5
Pro version price: from $22
Since this is an add-on, you need to have Elementor Builder installed and activated on your WordPress site. Being part of the Elementor Builder ecosystem, the add-on supports the Inline Editing feature. It lets you edit your timelines in the Elementor preview where you can see all the changes live:
Elementor Timeline Widget has both free and paid versions with different sets of features.
With this add-on, you can create horizontal and vertical timelines as well as customize them according to your needs. Colors, fonts, images, icons, there's a number of elements you can set for each timeline element individually.
To get more advanced options, you can always upgrade for pro. It greatly expands addon's functionality by adding timeline designs, animation effects, Ajax pagination and a lot more.
Notable features:
3 timeline layouts
custom colors & icons
typography settings
images support
Elementor Inline Editing feature support
Pro: 15+ timeline designs
Pro: 15+ animation effects
Pro: Image, video, slideshow support
Who is Elementor Timeline Widget Addon for?
If you actively use Elementor Builder, Elementor Timeline Widget can be a great addition to your collection of add-ons.
Final thoughts
A beautiful timeline can definitely enhance the look of your WordPress blog, showcase your company's history or present your portfolio or work experience in a compelling way.
That's why it's important to pick a timeline plugin that meets your individual requirements and lets you create timelines best suited for your project.
As you might have noticed from this article, timeline plugins come in all shapes and sizes offering you tons of options to create the timeline you need.
The main questions you should ask yourself are:
What are you going to use timelines for? Is it for one specific purpose? Or do you want to apply them in multiple areas?
How many timelines do you need? Some free versions are limited to one timeline per site.
Do you need all the bells and whistles that pro versions provide? It's nice to have more options but are they absolutely necessary for your project?
Hopefully, our list of 9 best timeline plugins for WordPress has cleared things up for you and provided you with enough information to make an informed decision.
Let us know what you're looking for in a timeline plugin and what features you can't live without.