How to build a WordPress website for your legal services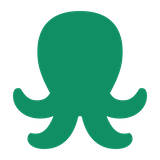 EasyWP Team
25 Aug 2023
In today's increasingly digital world, having a website for your business or professional services has become essential. It's one of the best ways to reach new people and have a platform you can fully own and control.
Marketing and establishing a public presence are crucial for lawyers and legal professionals, especially in the private sector. With 449,633 law firms in the United States, it can be challenging to stand out amidst a sea of options in the legal field.
Creating a website could significantly aid your digital marketing efforts, and WordPress is one of the best tools to achieve your business goals.
The importance of a website for your legal services
Designing a WordPress website requires time and resources, but it's an essential aspect of any modern business or private practice. A website can help your law firm in many ways, as discussed below.
Credibility
A well-designed website for your legal services helps establish your credibility and elicits trust from potential clients and fellow legal professionals.
Your website is your central online hub containing firm details, contact information, vision, mission, service offerings, and marketing content. One look at it, and your audience knows what your firm can offer.
Moreover, a website creates an excellent first impression and helps reassure potential clients of the legitimacy of your services.
Organic traffic
Once you have a website set up, people can discover your firm or services through search engines, increasing the chances of growing your client base.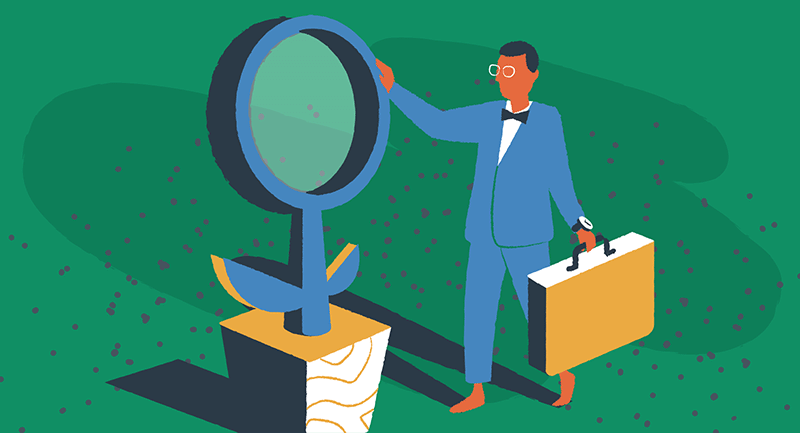 You can improve these odds by implementing search engine optimization (SEO) techniques. Targeting specific industry-related keywords helps you appear in people's search results for legal services. The traffic you get helps you gain more attention from potential clients.
Lead generation
A well-designed WordPress website can help your lead-generation efforts. People can find your services online, alongside all the information they need to contact you.
Working on your website's design and content, such as compelling content and landing pages, can increase the chances of your firm gaining new clients and prospects.
Communication
One fundamental component of a professional website is a "Contact Us" page. This section allows site visitors to contact you and inquire about your services.
Your website can showcase your contact details prominently on your home page. You can also use social media and phone directories to display your contact details. However, your website is often the first point of contact you get with potential clients.
Digital marketing
If you plan to implement digital and content marketing strategies, you will need a website for your firm. One of the metrics to measure the success of these marketing strategies is the traffic and engagement your website gets.
Full-service legal marketing efforts require you to gain external attention to your website and its specific pages. Guest posts and advertisements need somewhere to link, which is usually your website.
Why use WordPress?
Many website builders are available today for different skill levels, price points, and preferences. However, WordPress remains a popular choice among brands and developers.
Here are some reasons people still use and prefer WordPress to build professional and functional websites, including those for law firms.
Free and open-source
One of the main reasons developers choose WordPress is the cost. WordPress is free to download, install, and use for website development.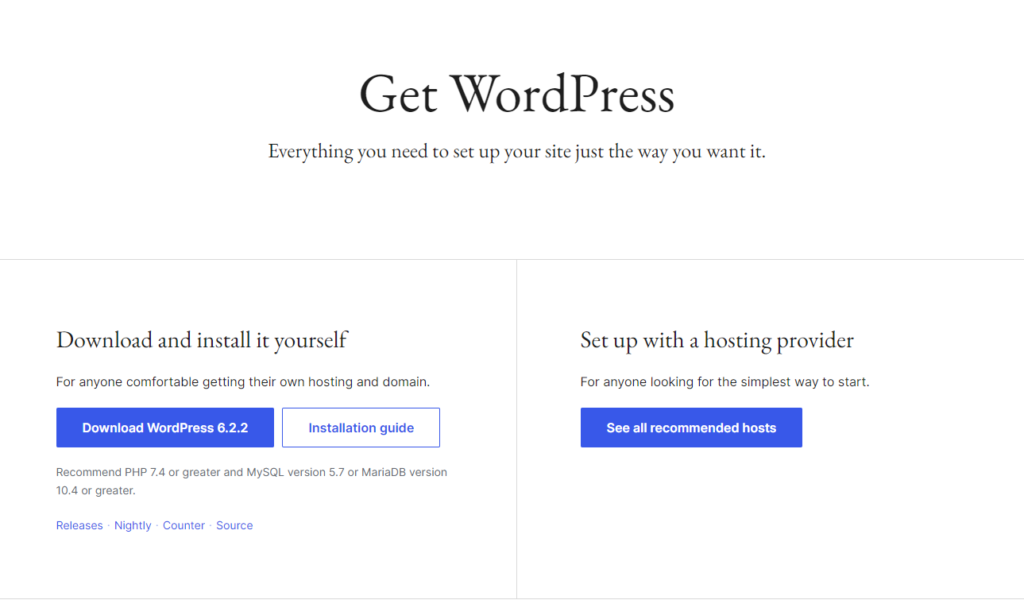 Image source WordPress.org
Building a functional website will still be costly since you must pay for hosting, a domain name, and other needs. However, starting with a free content management system like WordPress and its free plugins will help you save on resources.
Flexible functionality
At first glance, WordPress can appear as a basic content management system and website builder. However, what makes it unique is the vast number of plugins you can install and use to improve your site's functionality.
The platform has plugins for contact forms, landing pages, surveys, polls, social media, and more. These plugins enable you to create a customized website that fits the needs of your law firm or legal services.
You can get many of these plugins for free, although others require a minimal fee.
SEO-friendly
Search engine optimization (SEO) is vital for many websites across various industries, including the legal field. While a large part of SEO involves creating optimized content like blog posts, landing pages, and infographics, another vital aspect is optimizing the website's structure.
WordPress allows you to focus on both aspects of SEO, which helps you implement a more comprehensive strategy for your legal firm.
Several WordPress plugins are available to assist in these efforts. As a result, your legal website can perform better on search results and reach more people.
Secure
The first quarter of 2023 witnessed over six million data records worldwide exposed through data breaches. These records often contain sensitive information, leaving victims vulnerable to identity theft and other crimes.
Cybersecurity remains an important priority when designing and building a website, especially for legal practitioners. You often deal with clients' sensitive information, and safeguarding their data is vital to develop and retain client trust.
WordPress has several features that help developers and administrators keep websites secure. These include installing firewalls, limiting login attempts, installing backups, and many others. Various plugins are also available to help enhance the security of your WordPress website.
Multiple design options
Part of building a functional website involves good design. A well-designed website not only looks appealing but can also enhance user experience.
WordPress offers various free and paid premade themes. Most are customizable, allowing you to create unique page designs that distinguish your website from other WordPress sites.
If you have an expert coder on your team, you may bypass the use of premade themes. WordPress offers you the flexibility to build your site's appearance from scratch, tailoring it exactly to your specifications.
Scalable
As your firm or legal practice grows, your website must adjust accordingly. WordPress allows you to make the necessary changes to accommodate a growing staff or clientele. Businesses and organizations of all sizes use WordPress to build and publish their websites.
How to build a WordPress website for your legal practice
Building a website takes time and effort, especially for major projects. However, a content management system like WordPress can simplify and organize the process.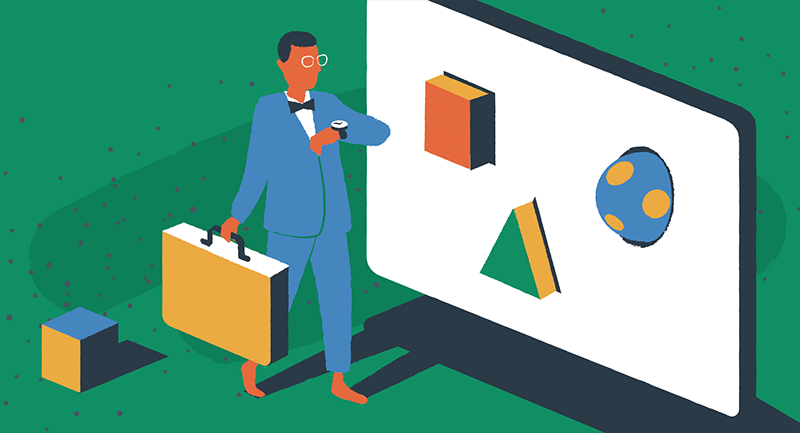 Learn more about building a WordPress website for your legal practice below.
1. Get a domain name and web hosting service
You can use WordPress (the content management system) free of charge with its essential features. However, you must still pay for everything else, like domain name registration and hosting services. EasyWP provides affordable hosting services you can use for this step, and integrates simply with Namecheap and all domain registrars.
Several web hosting companies offer domain name registration. It's best to use your firm or legal practice's company name to ensure your domain name remains recognizable to existing or potential clients.
2. Install WordPress
Once you've secured your hosting services and domain name, it's time to install WordPress. While there are multiple methods to accomplish this, opting for a hosting provider that offers automatic WordPress installs can simplify the process significantly. We recommend EasyWP managed WordPress hosting for an automatic WordPress install. If you choose alternative hosting, WordPress.org offers comprehensive instructions in their Developer Resources section.
3. Choose your theme
Once you install WordPress, you can begin customizing and working on your website. You can choose from the thousands of free themes in their directory.
If you want something more specific, some independent creators also offer paid themes with features suited for various purposes.
As a legal firm, you might want to look for themes that allow you to publish pages and features relevant to your practice. One example is drop-down menus for your services and legal team.
4. Install plugins
The next step in building a website for your legal services is installing relevant plugins. These WordPress plugins add functionality to your site.
Go to the Plugins page and use the search bar to find the ones you need. You can add plugins for social media, appointment bookings, and pricing tables.
5. Plan your content
Once your WordPress website has the required functionality, it's time to add content. For example, you could add an "About" page to share your firm's vision, mission, and company history. You can also add blog posts and landing pages for specific services.
Build your legal website with confidence
From establishing instant credibility with a sleek design to attracting organic traffic through search engine optimization, a WordPress website provides you with a dynamic platform to showcase your expertise. Harness the power of lead generation through strategically placed content and responsive communication channels. Leverage digital marketing strategies to reach a wider audience, driving engagement and expanding your clientele.
With WordPress as your ally, your legal practice gains access to a versatile and user-friendly toolkit that simplifies the process of creating a professional website. Namecheap's EasyWP managed WordPress hosting further ensures seamless performance, security, and scalability. So, whether you're a solo practitioner or a thriving law firm, the journey to a compelling online presence begins with a WordPress website. Take advantage of the tools, plugins, and resources at your disposal, and embark on a digital journey that propels your legal services to new heights.