7 ways to sell the ROI of web design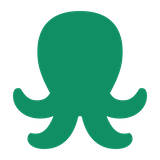 EasyWP Team
20 Jul 2021
Being able to sell the ROI of Web Design is perhaps one of the most important aspects of a web pro's job. This is because brands or companies facing a website redesign might be dreading the final bill.
On the surface, web design can seem like a costly business. Without a strong understanding of what they're getting for their money, many brands may be hesitant to dish out the significant sums needed for a new website.
As a web designer, you understand that a website project may cost thousands of dollars, depending always on the brief of course.
While it's completely acceptable to charge a decent fee for your services, you'll need to explain the ROI of web design to your clients in depth, so they understand why they need to shell out such significant sums up front.
How do you go about this in the right way? Read on to learn how to sell the ROI of web design to your clients so you can overcome their objections and present the true value of what you're offering.
What's the cost of a new website?
According to a recent report on twine the upfront cost of basic web design can range from approximately $1,000 to $6,000, with most basic websites costing between $1,000 and $2,500 to build.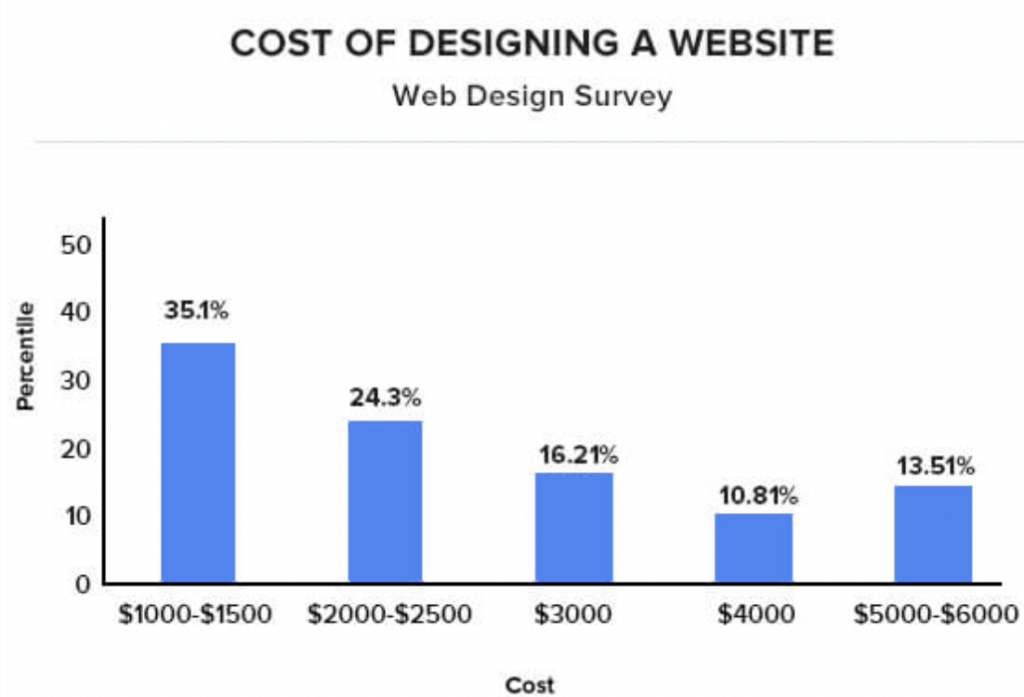 However, when you start moving into more complex, enterprise-level designs, the figures can jump considerably.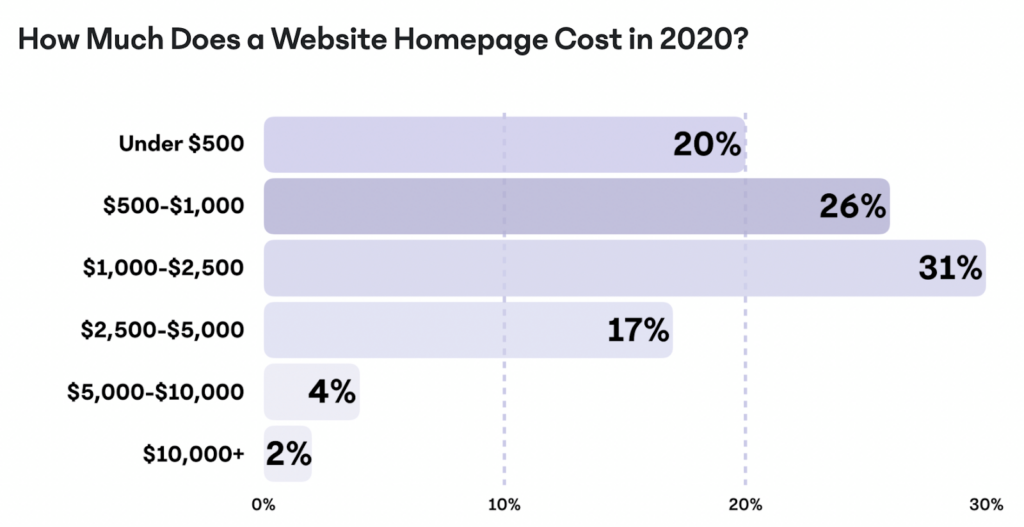 A total of 17% of web designers charge between $2,500 and $5,000 for a homepage alone, and nearly a quarter of web designers charge between $10,000 and $15,000 for a full, static website.
When you consider that one in 10 ecommerce businesses spent between $10,000 and $20,000 to launch their ecommerce business, this seems like a reasonable amount. After all, an ecommerce brand's main selling tool is its website.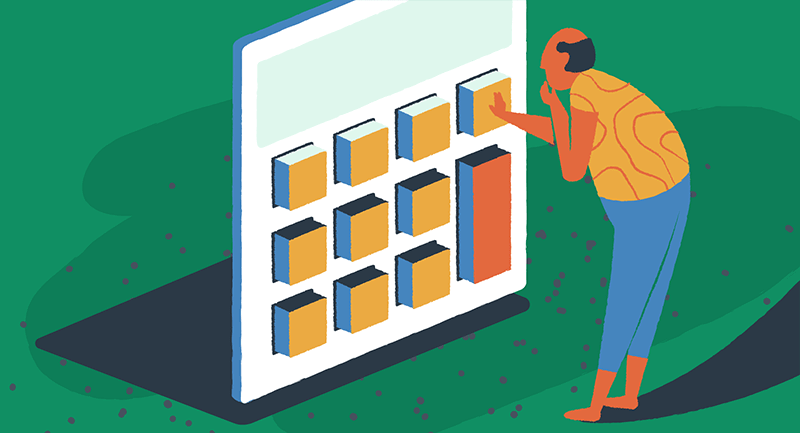 How to calculate the ROI of a new website
To calculate the financial return on investment (ROI) for a new website, the mathematics can be pretty simple. It goes something like this:
(Increase in Revenue – Cost of the Website) / Cost of the Website = Return on Investment
Let's look at an example.
Say that your client is currently getting 100 leads per year using an old website or offline methods, and each lead is worth $5,000 over the customer lifetime value.
You're charging them $6,000 to build a new website.
If that new website were to bring 10% more leads in the first year, they'd get 733% ROI in year one alone.
($50,000 – $6,000)/$6,000 = 733% ROI
If your new website managed to drum up 20% more leads in the first year, they'd get 1,566% ROI in year one.
($100,000 – $6,000)/$6,000 = 1,566% ROI
Remember though: a website redesign project is a one-off outlay.
Let's say a customer doesn't redesign their website for another three years, but they get 10% lead growth year on year.
By the end of the third year, they've got 30% more leads without having to pay out any more money for web design. In this case, the customer receives a 2,400% ROI.
($150,000 – $6,000)/$6,000 = 2400% ROI
If you're tacking on a yearly maintenance package, you'll need to incorporate this into your calculations.
If you charge $2,000 a year for WordPress maintenance, over three years the ROI will look more like this:
($150,000 – $12,000)/$12,000 = 1150% ROI
7 ways to sell the ROI of web design to net clients
One of the important parts of growing a successful web design business is building a sales process. You need to know how to sell your services to potential customers.
Selling customers on the ROI of web design is a great way to convince clients that your services are worthwhile. The sales process is all about overcoming objections by proving value.
Over the long run, assuming one's business model is sound, a well-designed website becomes an income-producing asset that makes the initial investment worth it. All you have to do is prove that.
One of the most common objections that a customer has is cost. But, by proving ROI, you're showcasing the value of the service you provide and making the initial price pointless of a factor.
While customers will get a financial return on their investment, there are also other less-quantifiable investment returns you can use to prove value.
Here are some of the most effective arguments.
1. Good web design increases traffic
If you're trying to sell your business to potential web design clients, try opening the gambit by talking about web traffic.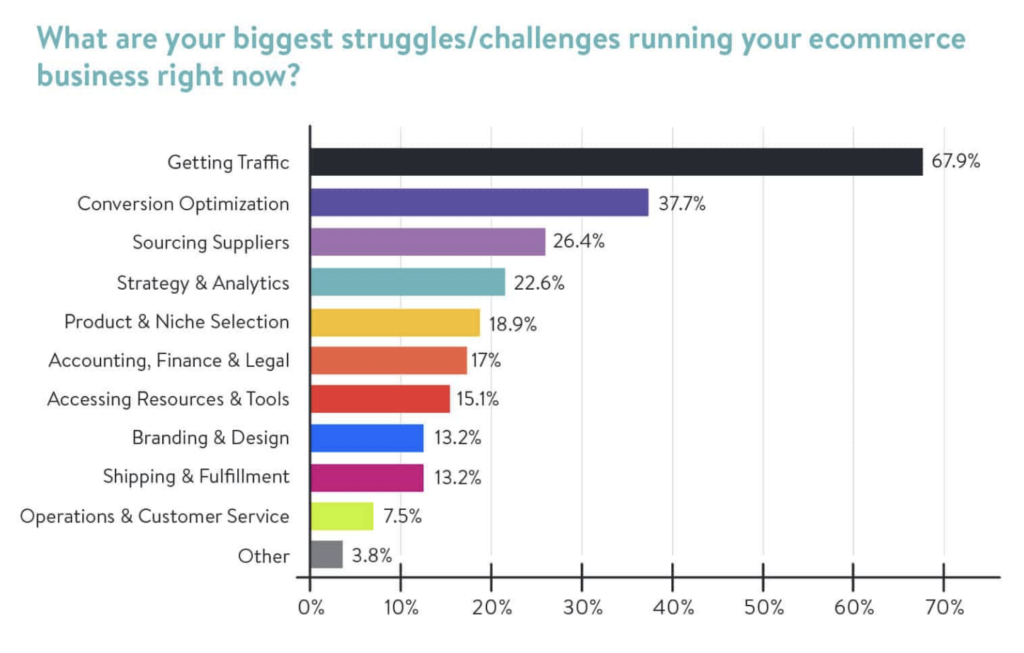 Getting traffic is the number one struggle for entrepreneurs, with over 67% of ecommerce businesses saying it's their biggest challenge. Capitalize on this hurdle and prove the value of your service.
First, consider that search engine optimization (SEO) is the most effective sales and advertising channel for ecommerce brands, overshadowing all social media platforms.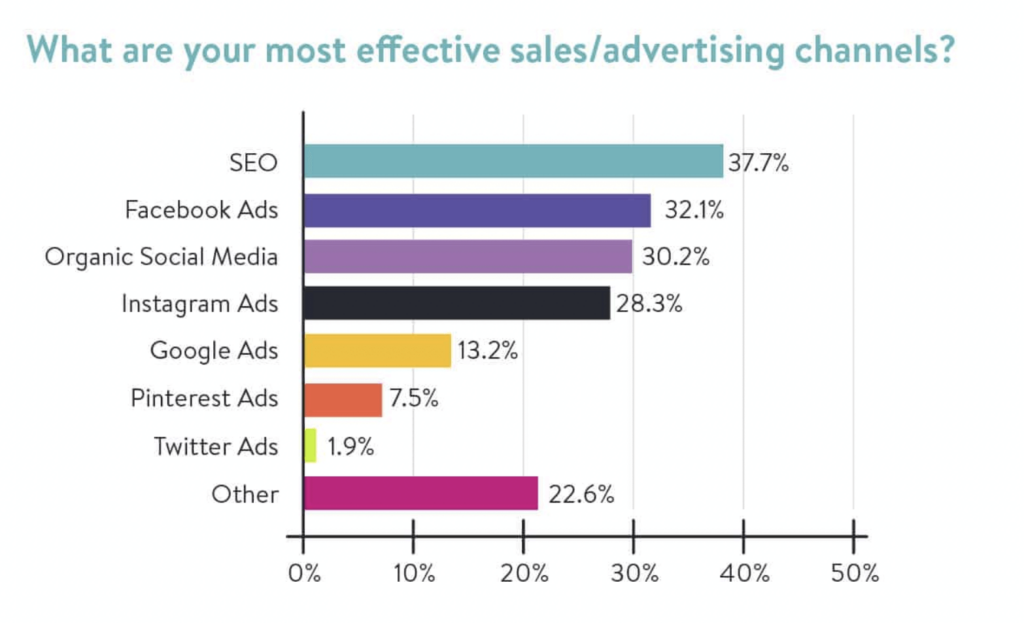 SEO helps brands reach the top of Google searches to experience more web traffic from organic sources.
Only with a well-designed SEO website can companies take advantage of this advertising and sales channel. Without web design geared toward SEO, companies miss out on this income stream.
In this sense, web design primed to generate traffic through SEO design will provide a solid ROI.
2. Qualify leads better
Part of revenue marketing is aligning marketing and sales strategies to drive higher revenue by understanding clients better and qualifying leads more effectively.
It's not enough to have lots of traffic visiting a website. This traffic should be relevant to the brand to encourage higher conversion rates.
A well-designed website will help qualify leads by funneling them through certain behaviors.
Perhaps you could build landing pages that serve as lead magnets for your clients, or maybe you can add lead qualification quizzes to the homepage using a tool like Surveyanyplace: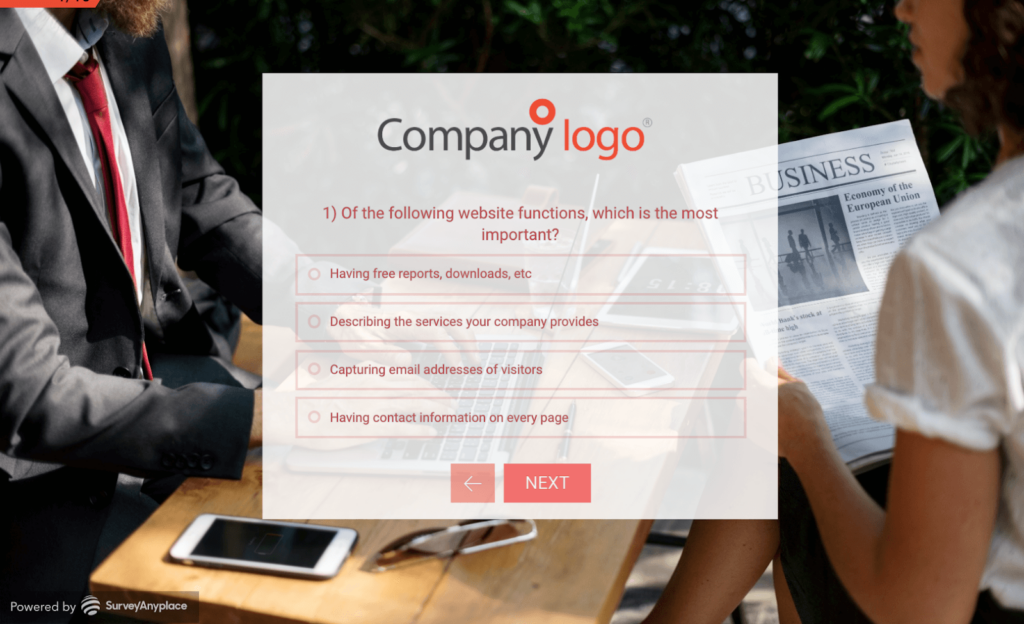 These web design elements help brands better qualify leads. The end result is prioritizing low-hanging fruit and segmenting the audience for future marketing.
If brands are better able to qualify leads, they will have more chances of converting customers from the target audience.
3. Improve conversion rate
One of the best ways to convince a team to go ahead with a website redesign is by selling them on conversion rates.
Conversion optimization is the number one challenge for more than a third of ecommerce businesses. This is why 80% of companies redesign their websites to fix low conversion rates.
Conversion optimization is the main reason that 20% of companies call in a professional web designer.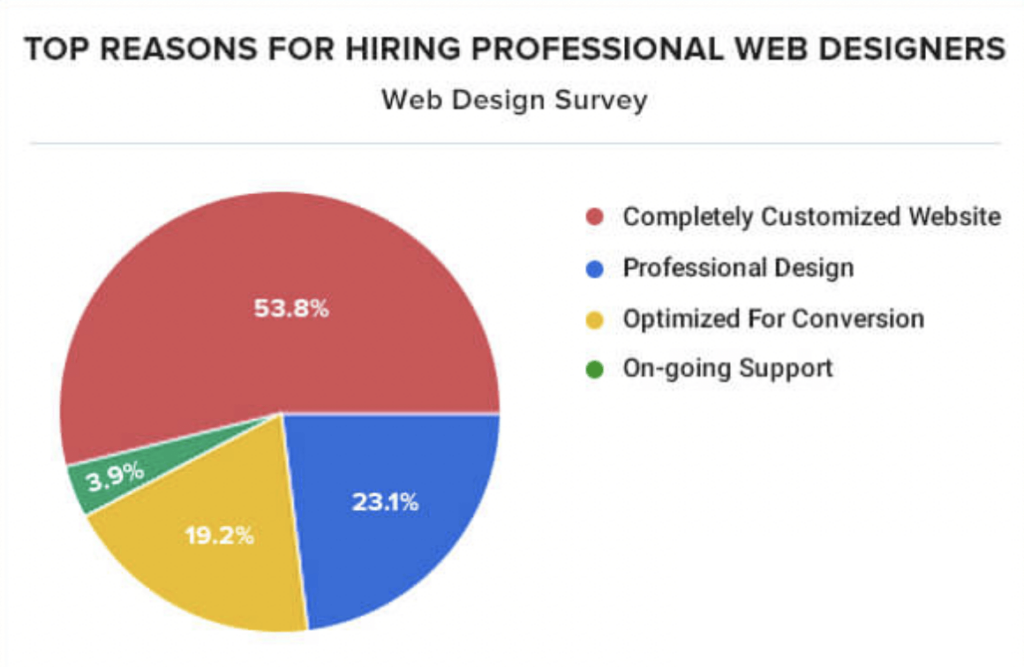 A website designed with conversions in mind can seriously push those conversion rates to new heights.
Take Dorado Fashion, for example.
After running tests on its site, this fashion brand realized that the search functionality wasn't returning accurate results, and the background was distracting.
By changing these design features, the company increased conversions by 80% in just three months.
4. Create an omnichannel brand experience
Customers expect an omnichannel experience where they can flick between a brand's website and other platforms and receive all-around support.
While high-performing brands offer an omnichannel experience, 40% of consumers say that most brands simply don't reach their expected level.
Without a well-designed website, brands aren't able to offer an omnichannel experience.
For brands that begin their journey through social selling, it's important to build a website to offer the omnichannel experience that customers have come to expect.
For brands with a brick-and-mortar store, a website helps tie together the in-person and digital experience. Customers can then research online before buying in-store and vice versa.
Without this omnichannel experience, brands lose out on customers who will switch to competitors that do offer this.
5. Net mobile customers
While some potential clients may already have a website, it might be designed poorly. More than half of brands redesign their websites because they're not responsive and therefore not easy to use on mobile devices.
Considering that 50% of all traffic comes from mobile devices and 73% of visitors leave non-responsive websites, clients that don't have a responsive website are sorely missing out.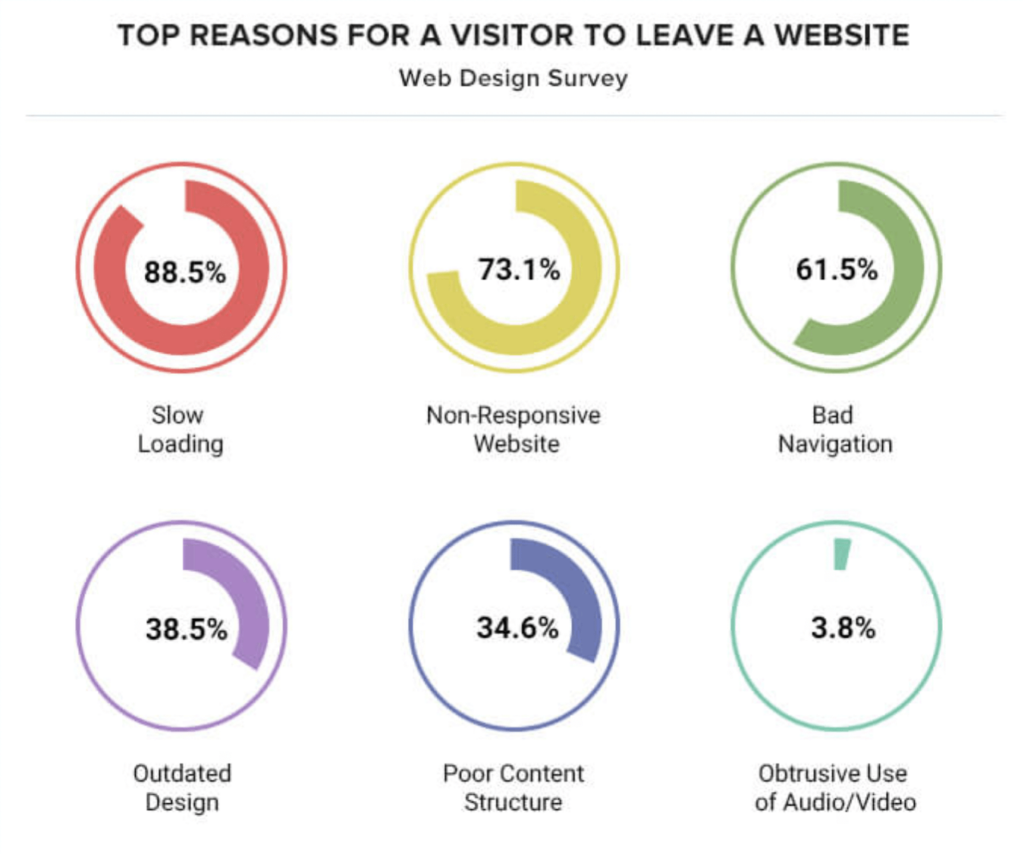 This is a great way to sell customers on the ROI of web design.
Good web design can translate into better SEO results, which can directly improve your traffic and site conversions. SEO tools like marketgoo can audit your site speed and mobile friendliness among other SEO factors, giving you step by step instructions on how to fix those issues and improve your chances at getting more traffic to a website.
By redesigning their website to be responsive, you help them to net more mobile traffic and keep those customers from bouncing.
6. Learn about customers
With smart web design, companies can learn a significant amount about customers.
By tracking analytics, companies can identify patterns in customer behavior that will help to understand their preferences. This not only informs future marketing campaigns, but can also help companies to build better products and improve customer service.
For example, this article about online English courses features a navigable Table of Contents to help readers easily skim through the blog post.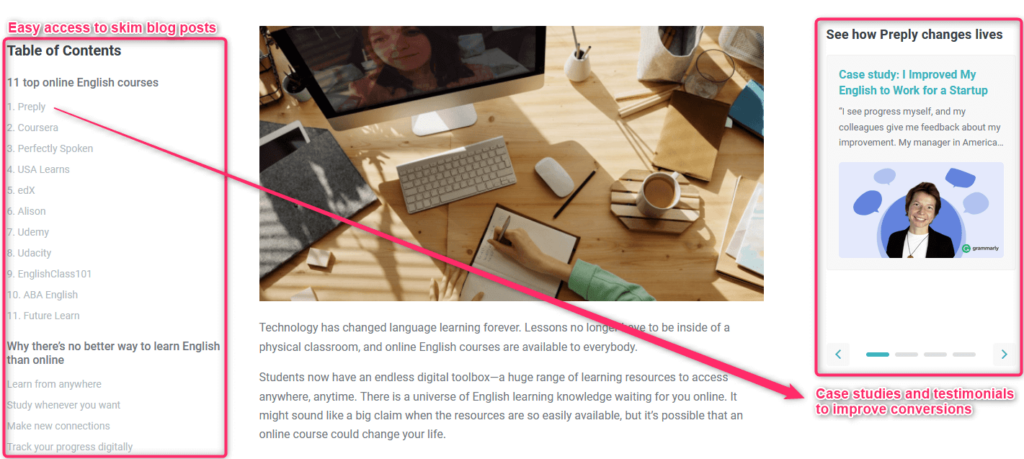 Additionally, they added a carousel of case studies and testimonials to share how their brand helped improve their customers' lives to increase conversions and positive brand awareness.
As a web designer, it's important to explain to customers how they can leverage certain design elements to better understand customer behavior. Show them how you can link their website to an analytics platform to help them monitor and compile this actionable data.
7. Reduce customer churn
93% of customer service professionals agree that today's customers have higher expectations than ever before.
As a brand, it's important to meet this high level of customer service or risk losing customers.
A massive 90% of customers place a high value on the quality of customer service when choosing to remain loyal to a brand, with 58% of customers admitting that they'd leave a brand that didn't make the grade.
By building customer service features into your client's websites, such as help centers and chatbots, you help them stem the flow of customer churn by improving customer service.
This pushes up the ROI on your web design and helps boost profits for your client.
Web design ROI amounts to more than money
Selling your clients on the ROI of web design can be tough. A website redesign project can carry a high price tag, which can feel like a lot for a client to shoulder upfront.
However, when you break it down, you demonstrate that good website design leads to higher conversions, a better understanding of the client's audience, and reduced customer turnover.
With all this in mind, it's hard to argue against a high-quality website redesign as an investment toward company growth.
If you're offering your client WordPress web design and need a hosting solution that helps boost ROI, try EasyWP today.
Guest author
Axelle Dervaux has experience in digital marketing with a focus on B2B marketing for SaaS companies. She's working in various marketing fields such as SEO and SEA, social media, lead nurturing, customer retention, product marketing. She is the Marketing Manager at clicdata.com, a cloud-based business intelligence, and data management platform. You can connect with her on LinkedIn.