EasyWP update: new pricing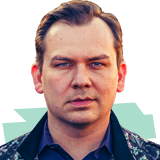 Rodney Brazil
15 Sep 2022
Since the beginning, EasyWP has taken on a mission of democratizing WordPress hosting for entrepreneurs & individual developers.
Over the last five years, we've developed a one-of-a-kind container-based hosting solution specifically for EasyWP, and optimized for WordPress from day one. With container technology, your site runs in a secure environment, fully isolated from other website databases, with all the resources required for optimal performance, including CPU, memory, and storage.
Our effort was paid off by continuously positive feedback from our customers & proven by Review Signal's Top Tier award, our 2nd in the past two years.
Rising hardware and infrastructure costs
Unfortunately, maintaining this infrastructure has become more costly, making it necessary to raise hosting prices to cover the expenses. After careful analysis of the market and its impact on our growing hardware and software costs, we have decided to increase some of our prices here at EasyWP. This update will impact our prices for new managed WordPress hosting subscriptions and renewal prices for existing customers.
The need to raise pricing is part of general pricing updates on many of the products here at Namecheap to keep up with rising technology costs without sacrificing the quality of our products. We understand that this price increase may not be ideal, but it's necessary so that we can still provide the same high-quality service that you're used to.
Still, significantly and importantly for us, EasyWP remains among the cheapest managed WordPress hosting providers, and by far the best value regarding speed, security, and uptime.
New pricing effective September 23rd
Our entire Managed WordPress Hosting product lineup will see a price increase effective on September 23rd, 2022. Here's what's happening with our new pricing structure:
| Monthly | Purchase | Renewal | | Yearly | Purchase | Renewal |
| --- | --- | --- | --- | --- | --- | --- |
| Starter | $0 | $6.88 | | Starter | $34.88 | $48.88 |
| Turbo | $0 | $12.88 | | Turbo | $58.88 | $94.88 |
| Supersonic | $0 | $19.88 | | Supersonic | $68.88 | $114.88 |
After careful analysis of the market we chose the prices that will still reflect our mission by democratizing WordPress hosting, by choosing to be one of the most affordable out there while keeping the same performance quality and features.
Top-shelf technology at unbeatable prices
EasyWP is powered by Namecheap Cloud, built from the ground up for WordPress on hardware that enhances performance, including AMD Epyc processors, DDR4 RAM, and NVMe-powered SSD storage. With an optimized infrastructure for WordPress, your EasyWP website can continue to grow and scale without interruptions. Our new server hardware with fast SSD storage is organized to rapidly handle large and small sites' current and future needs.
Again, our prices remain some of the lowest in the market even after these increases. We are committed to delivering high-quality WordPress hosting products, and we value your business and continued support. If you have any questions or concerns, please don't hesitate to contact our dedicated 24/7 customer support team.