Four inspiring WordPress website examples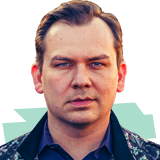 Rodney Brazil
15 May 2023
In honor of our upcoming 6th birthday on May 31st, we wanted to highlight some of the great creative WordPress projects built using EasyWP. These WordPress website examples include a healthy vegetarian lifestyle platform, a digital art and writing portfolio, and two fantastic podcast sites. 
Whether you're looking for inspiration for your next big idea or like to explore interesting and creative online projects for inspiration and see what's possible with EasyWP, this showcase is the perfect place to start.
Four behind-the-scenes WordPress website stories
Reena Friedman Watts, a self-confessed Mompreneur with four kids under the age of 14, is the host and producer of the Better Call Daddy podcast. With a background in television and media, Reena brings a wealth of knowledge to the show, but web design wasn't her forte.
"Better Call Daddy is a podcast for people who love stories," Reena explains. "We talk to everyone from influential business leaders to Jerry Springer to adult entertainers. Nothing is censored here! In each episode, I interview a person of interest, and then my father will chime in with his words of wisdom. What will he have to say? And will the guest agree? Discover an episode, and don't forget to listen till the very end!"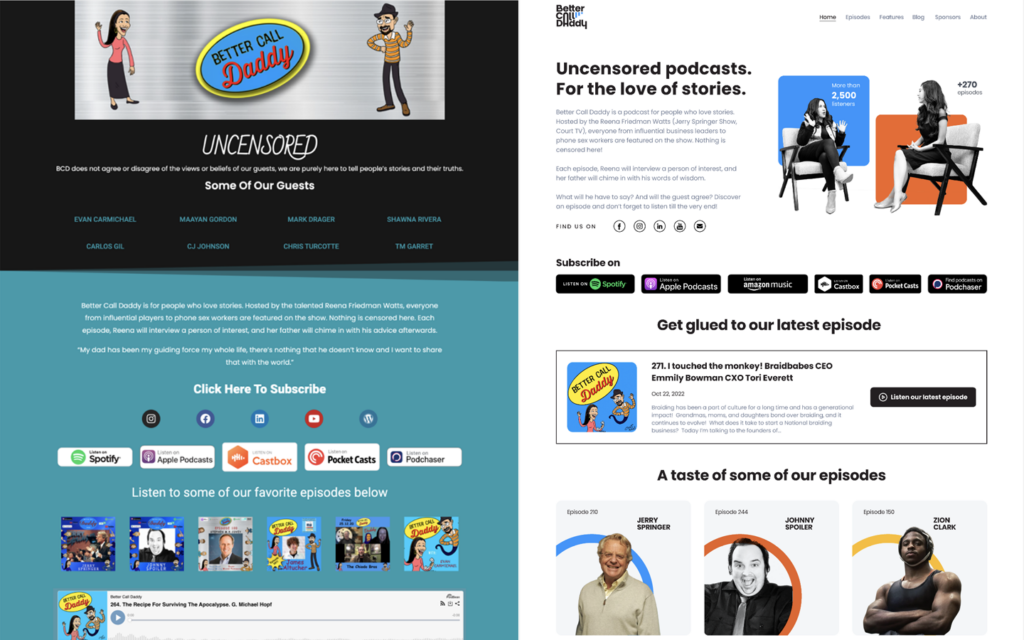 A before and after comparison of the Better Call Daddy website.
A new website for the Better Call Daddy podcast was recently designed by EasyWP and Brizy, as part of the Reboot My Site project. The site is used for providing listeners with information about upcoming episodes, a catalog of old episodes, and links to subscribe. Additionally, the website features a blog section where Reena shares her thoughts and reflections about the show and its guests.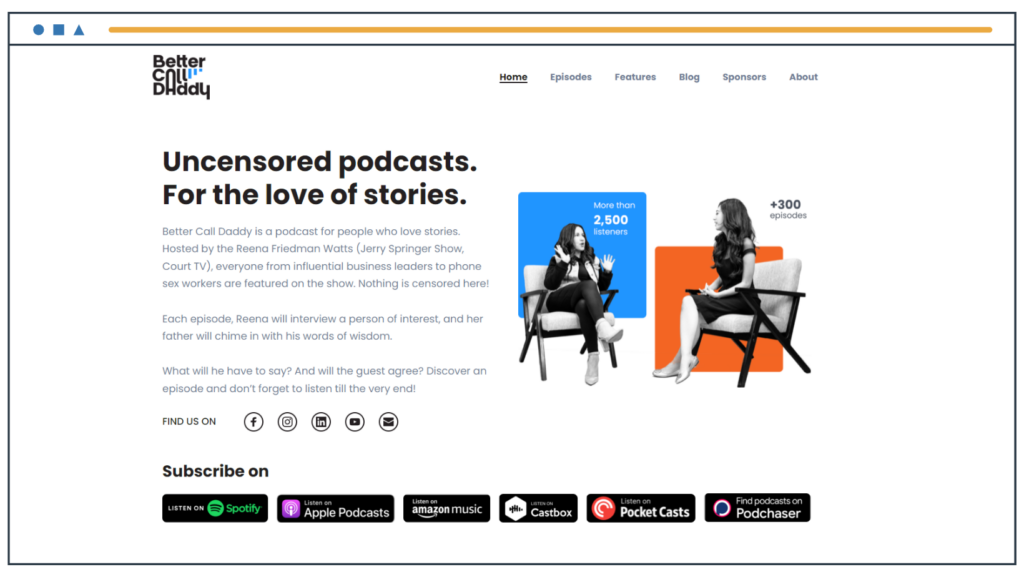 Two of Reena's most important needs were design and functionality. "The old site was outdated and generally challenging for users to navigate, find shows, and read about guests intuitively," she said. For the new site, she needed something more modern and inviting. "Ultimately further connecting me with my audience," Reena continued.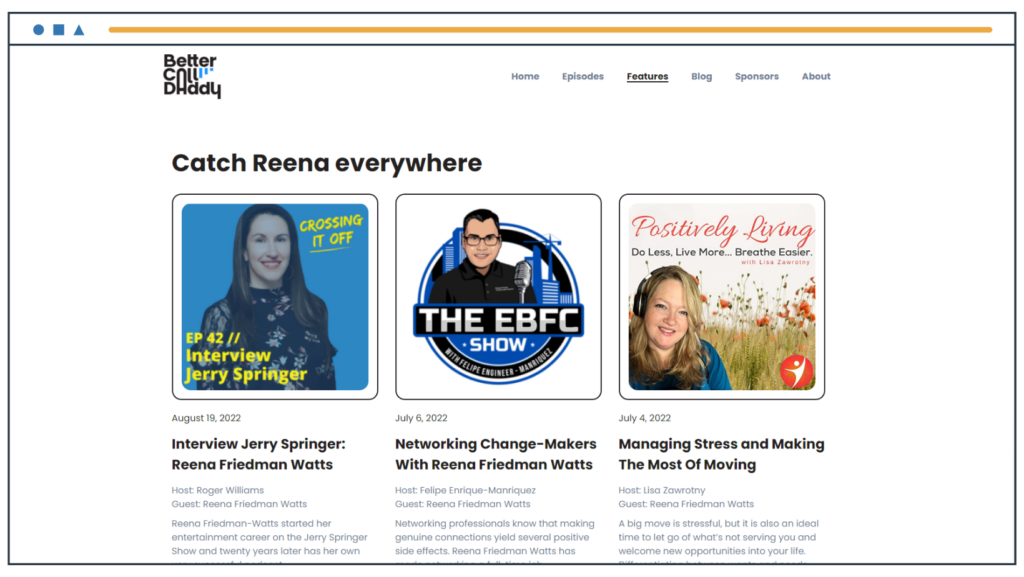 Watts had the distinct advantage of having a professional team develop her new site using WordPress, and it's something she recommends for others, too. "If you aren't lucky enough like me to be selected to have your website professionally designed as part of Namecheap's Reboot My Site initiative, I say hire a team," Reena expressed. "There is so much that goes into a website that people don't realize: copywriting, design, layout, color selection… stuff that you don't think of unless you are a professional."
Our next WordPress website example is the creation of Marcelo Tavares, who's been running the Deep Space Podcast since 2010. The site features a clean and modern design that's easy to navigate, with a focus on the podcast itself. The site is built using the EasyWP hosting platform, with the free Twenty Seventeen theme and plugins such as Ultimate Member and Meks Audio Player.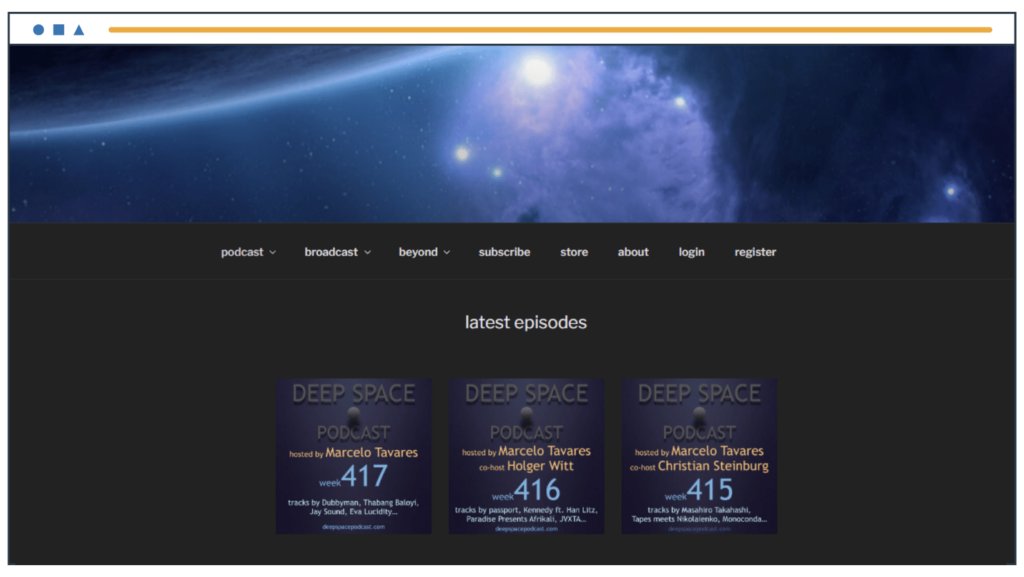 Marcelo's podcast features deep house and underground electronic music. "It was one of the first podcasts (in Brazil, at least) in the game, besides a few others, because podcasting wasn't as popular back in 2010," he said. As the podcast has been live for over a decade, the website is an essential hub for finding episodes and selling merchandise to the show's many fans.
Because he has listeners from all over the world, its uptime is crucial. That's why Marcelo chose EasyWP as a hosting platform. "It never went offline, ever," he remarked. "And for a podcast, it's essential since the server must stay uptime 100% to feed the RSS that feeds all the platforms of podcasts like Apple, Google, and Amazon."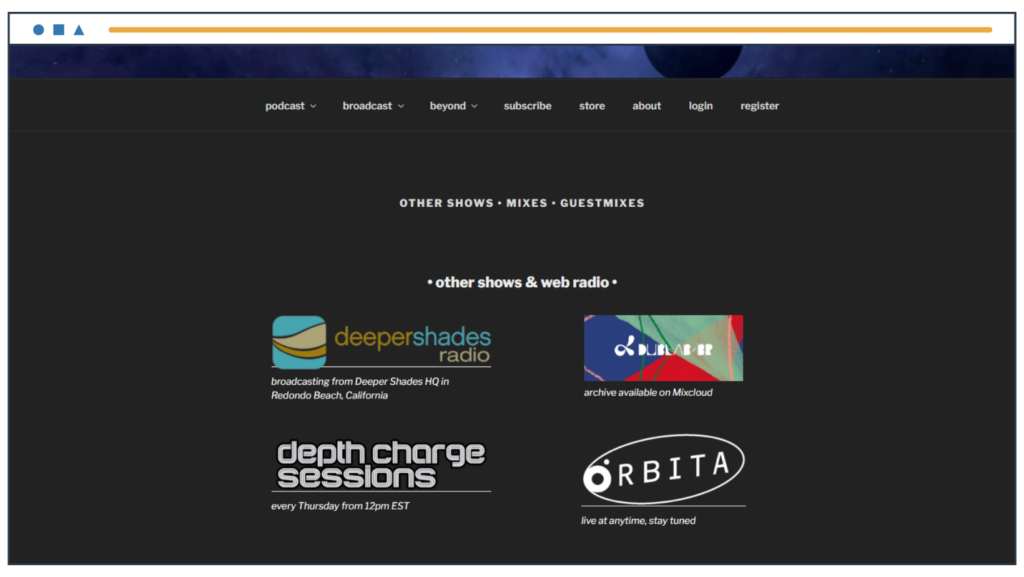 Plugins are a helpful tool for Marcelo, with Blubrry PowerPress, a WordPress podcasting plugin, playing a significant role. But he also noted several EasyWP features he leans on: "The reliability in the support; SFTP file access; price; free PositiveSSL; and the backup." When we asked him for advice to those starting their first WordPress website, Marcelo replied, "Get EasyWP, and you won't regret it."
VegetPlace® is an online platform created to inspire a healthy and natural lifestyle. The project was inspired by the desire to share natural recipes and the benefits of vegetarianism with others and to make a difference in the world. The site uses the popular Astra WordPress theme and Elementor website builder.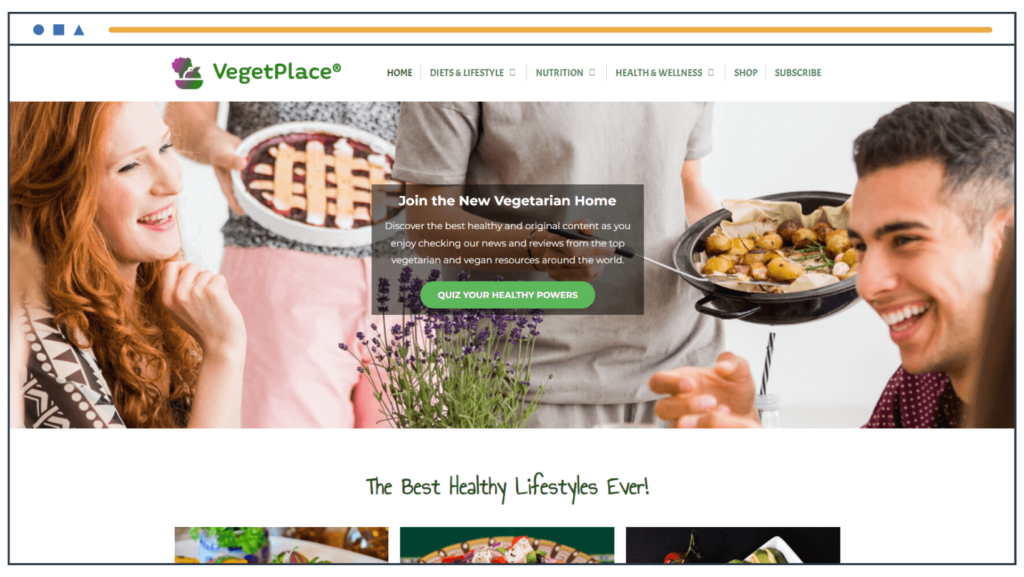 Emerzon Guevara created this project, and to them, quality is important. "We are doing our best to provide the best and most useful content possible." EasyWP has been a great help for this project because it's an accessible and user-friendly platform. The pre-installed WordPress Dashboard makes the website easier to build and customize, with all the necessary tools, plugins, and resources available.
Like our first project, plugins have been essential to making this project a reality. "I use Elementor to build my webpage, then I use Elementor Header & Footer Builder, and I found Groovy as a useful plugin to develop my Menu header," Emerzon explained.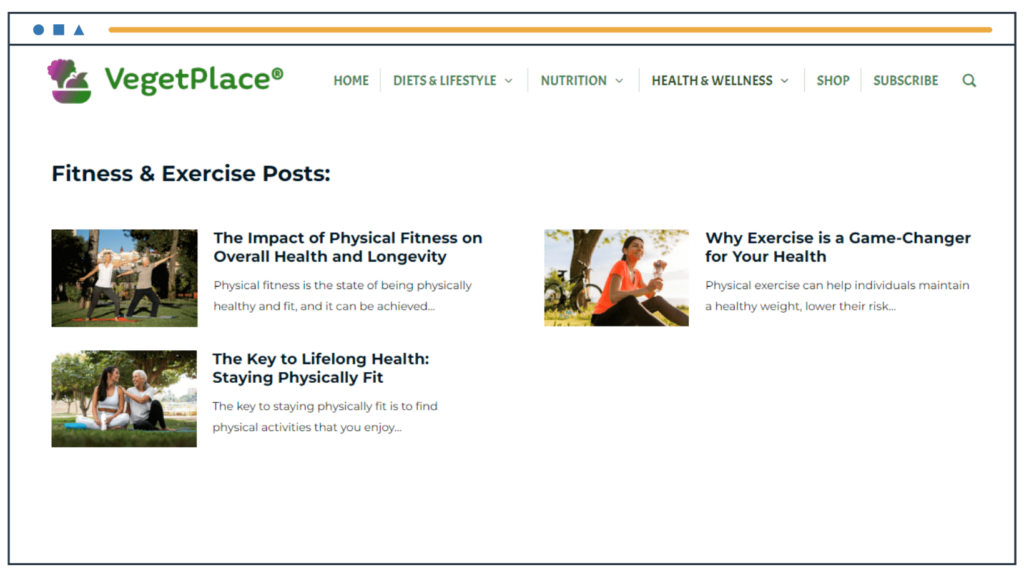 The integrated EasyWP Dashboard is one of the features Emerzon loves most. "I found the status and tools to manage my account. I love the WordPress Dashboard when I am designing my webpage," they said. "Because it has all the tools, and I can add new plugins, as well as receive feedback from other developers and designers and share with the WP Community."
"My best advice to someone starting in this fascinating world is to be persistent in your learning because all you need is here," Emerzon asserted. "You need to know the rules and strategies according to the tools you use. Once you have learned through misses and hits in your experience, you will grow in your designs and developments."
Creating a website for a digital portfolio or any type of business can be daunting. That's why Michael Rey Aunzo was so impressed with EasyWP when he first discovered it. He built personal space using WordPress for his digital art and articles using the Beaumont theme. "I wanted to have a minimal design for my website. I wanted it to look modern and clean, and I think that shows when you check my website," Michael explained.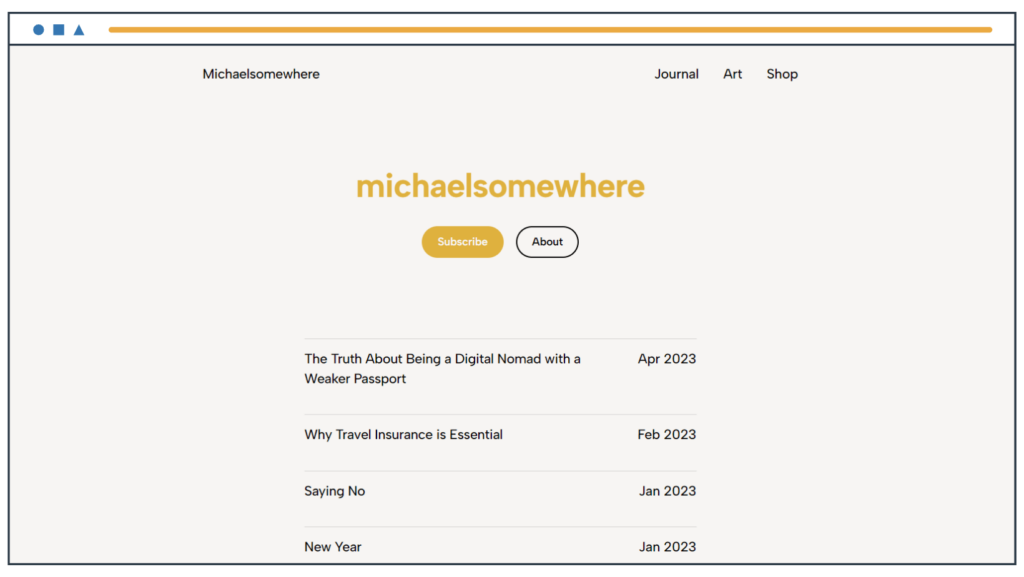 When Michael realized he needed an online showcase for his work, he saw that EasyWP offered the perfect opportunity to do that. "The editor was straightforward and easy to use, and I was able to quickly create the website I wanted," he recalled.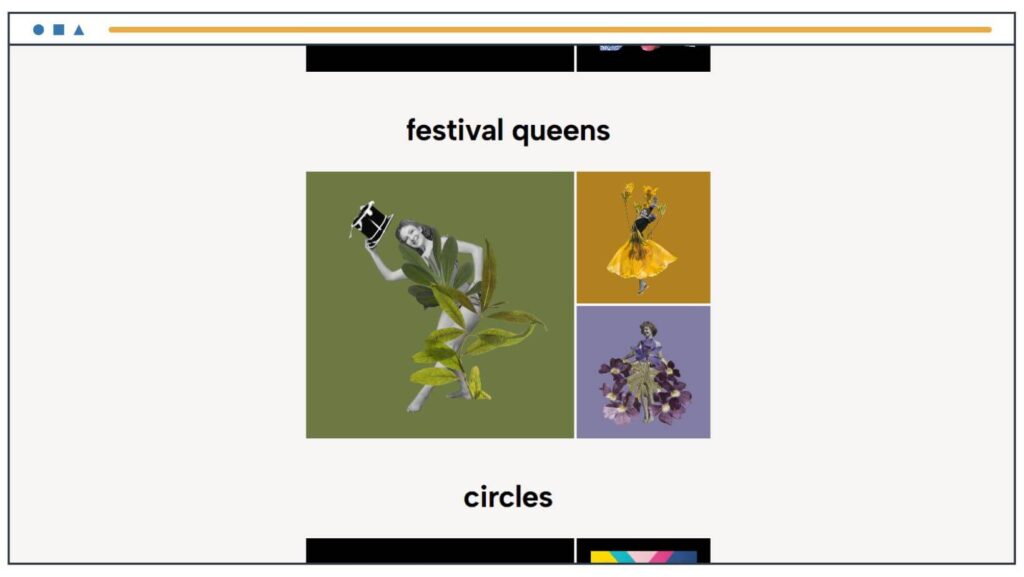 Michael also found the WordPress native navigation to be handy. It made it easy to organize his website's content and make sure that visitors could always find what they were looking for. "Be mindful of creating menus because it could be confusing at some point," he cautioned. "Especially for beginners like me."
Benefits of using EasyWP for your projects
One of the most significant benefits of using managed WordPress from EasyWP is its ease of use. Our platform is designed to be user-friendly, even for those with little to no WordPress experience. This makes it an excellent option for beginners just starting out with website design, or advanced users who want to add new sites quickly.
With thousands of plugins and themes available, you can customize your EasyWP WordPress site to look and function exactly how you want it to. The integrated EasyWP dashboard also makes it simple to add more WordPress sites to your existing account, and access them all in one place.
Starting your next WordPress project
Long-time EasyWP may already know how easy it is to start a new WordPress project. With just a few clicks, you are well on your way to building a brand new, stable and secure website.
If you're interested in starting your first EasyWP WordPress project, there are a few things you'll need to do. One of the best ways to get started with WordPress is to use our tutorials that walk you through the process step-by-step. Plenty of resources are available from EasyWP and Namecheap, including video tutorials, blog posts, and WordPress tutorials.
WordPress projects are a great way to showcase your work, share your ideas, or simply explore the vast and creative world of the internet. If you're ready to start your own WordPress project, head over to the EasyWP pricing page to pick your plan and get started today.