This week in WordPress design — timeless sites, Ollie theme updates, and the new Twitter logo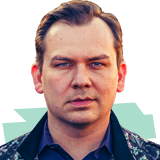 Rodney Brazil
27 Jul 2023
This week, we examine the 'gamification' of websites and how it's providing engaging experiences for online visitors. We also delve into the forthcoming Ollie theme's Onboarding Wizard, designed to streamline and simplify the WordPress site setup process. Finally, we reflect on the recent logo redesign from Twitter under Elon Musk's leadership, a move that has sparked speculative conversations about potential logo design trends.
Using innovative trends to create timeless websites
Sarah Malcolm is the founder of Quiet Valor, an ad agency that focuses on serving companies in the tech, biotech, and healthcare innovation sectors. She observes, in her recent article on Forbes, that customers are becoming less interested in cookie-cutter website designs and are instead drawn to websites with unique and interactive elements. Brands are using interactive features like graphs, navigation tools, and storytelling to engage visitors and provide essential information. Minimalism is also gaining popularity in web design, with its focus on presenting only the most essential information in a visually appealing way. Illustrations and micro-interactions, such as animated icons or shifting gradients, are being used to create a more engaging user experience.
Gamification is another trend that is capturing the attention of online visitors. By designing website games or challenges, brands can keep users engaged and create a lasting impression. Looking ahead, the use of intelligent automation powered by artificial intelligence is expected to revolutionize website experiences. This technology will enable websites to anticipate visitor needs and provide personalized recommendations or automatically fill out forms. Overall, these trends are shaping the future of web design and user experience by creating more interactive, minimalist, engaging, and personalized websites.
Ollie theme previews ultra-fast onboarding wizard
The creators of the Ollie theme are developing an onboarding experience to simplify the process of setting up a new WordPress website. The Ollie Onboarding Wizard aims to reduce the time users spend on site setup by guiding them through basic settings, color selection, logo and site icon addition, and page creation. Instead of manually creating pages and assigning templates, users can simply check which pages they want to be automatically created. WP Tavern reports the wizard not only streamlines the setup process but also serves as an educational tool for WordPress users adapting to changes in the platform.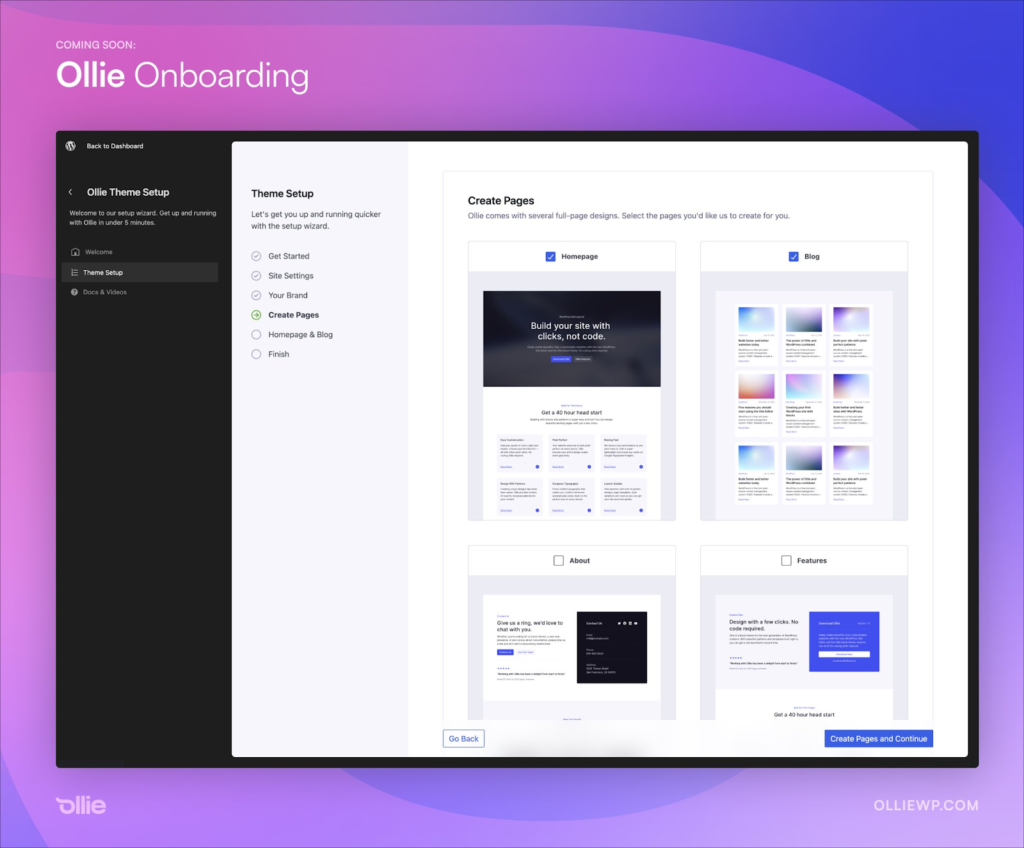 Image source: WP Tavern
The interface of the onboarding wizard is designed to blend seamlessly with the new Site Editor view in WordPress. While this is just the initial version, future plans include integrating curated plugins and surfacing pro features. The interface is built using React and native WordPress components. Although the wizard is not yet available for testing, McAlister plans to launch it on WordPress.org alongside the Ollie theme. While there is currently no API for developers to add their own sections, McAlister remains open to the possibility in light of the admin overhaul initiative.
What if all websites rebrand like Twitter?
The world's most famous microblogging site, Twitter, under the leadership of Elon Musk, has unveiled a new name and logo, which has caused quite a stir. The logo is actually a Unicode character, 𝕏, that can be typed by anyone. Creative Bloq points out that this has led to speculation about how other websites and brands might incorporate their own letters into their logos. Figma, a design tool, has even created mock-ups of famous brands with their own letters in the style of the new Twitter logo.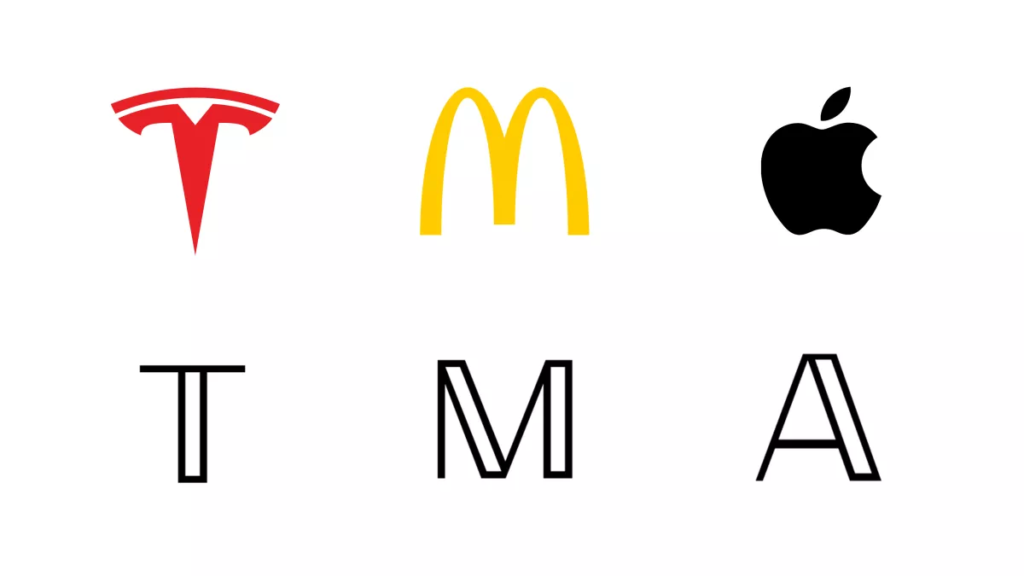 Image source: Future
The idea of Elon Musk buying every company and giving them a hasty rebrand is a thought that sends shivers down the spine. The 'X' logo seems to be connected to Musk's new artificial intelligence company, xAI. It is expected that this new branding will have more longevity compared to the previous move to a Dogecoin logo. However, it is safe to say that the 'X' logo won't be considered one of the best website logos of all time.

We hope you found this read enjoyable and informative. If so, we encourage you to explore other editions of our weekly WordPress design roundup. Each edition features the latest trends, tips, and inspiration for designing a stunning WordPress website. Happy designing!