10 best WordPress accounting themes for financing websites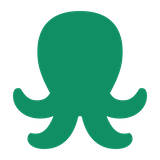 EasyWP Team
24 Jan 2023
If you want to attract clients for your financial business, a good website is an absolute must. Why? Because these days, it's a given that your website is where you make that crucial first impression. 
This is true for most, if not all industries, but perhaps especially important in the finance sector. As an accounting or financial services brand, you want to look as professional and trustworthy as possible. And so, as we manage a lot of WordPress websites, we've sought out the best WordPress accounting themes to make that happen for you. 
Choosing a WordPress accounting theme
There is something here for every type of brand, from the techie to the old-school. But a professional, accounting theme runs through them all.
We hope you find something to your taste!
1. Accounting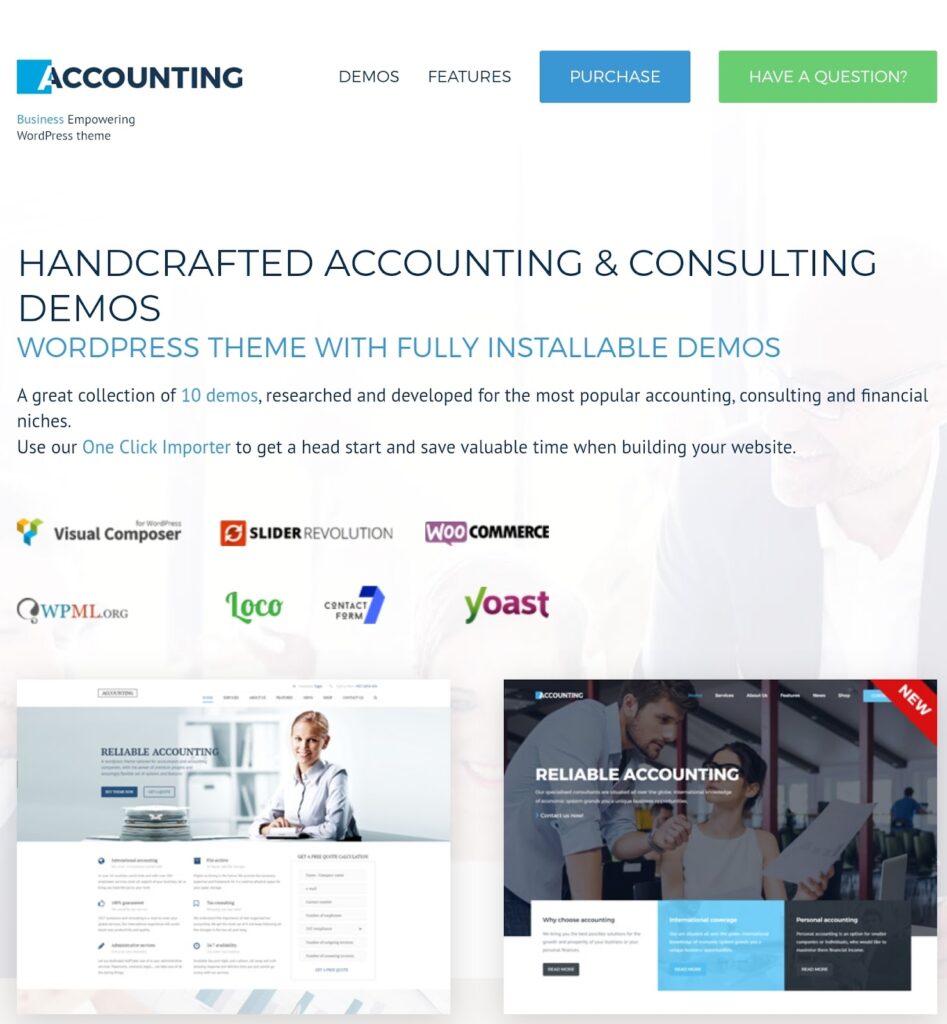 Sometimes, the obvious choices really are the best.
The WordPress Accounting theme is simple, clean, and responsive. It gives the kind of professional impression you want as a financial services provider. However, its subtle shades and open design make it accessible and non-intimidating.
Setting up a website with the Accountancy theme is very easy. You can simply use one of the readily-available demos or use the WPBakery Page Builder widget to produce your own, fully customized website.
2. Breakthrough Pro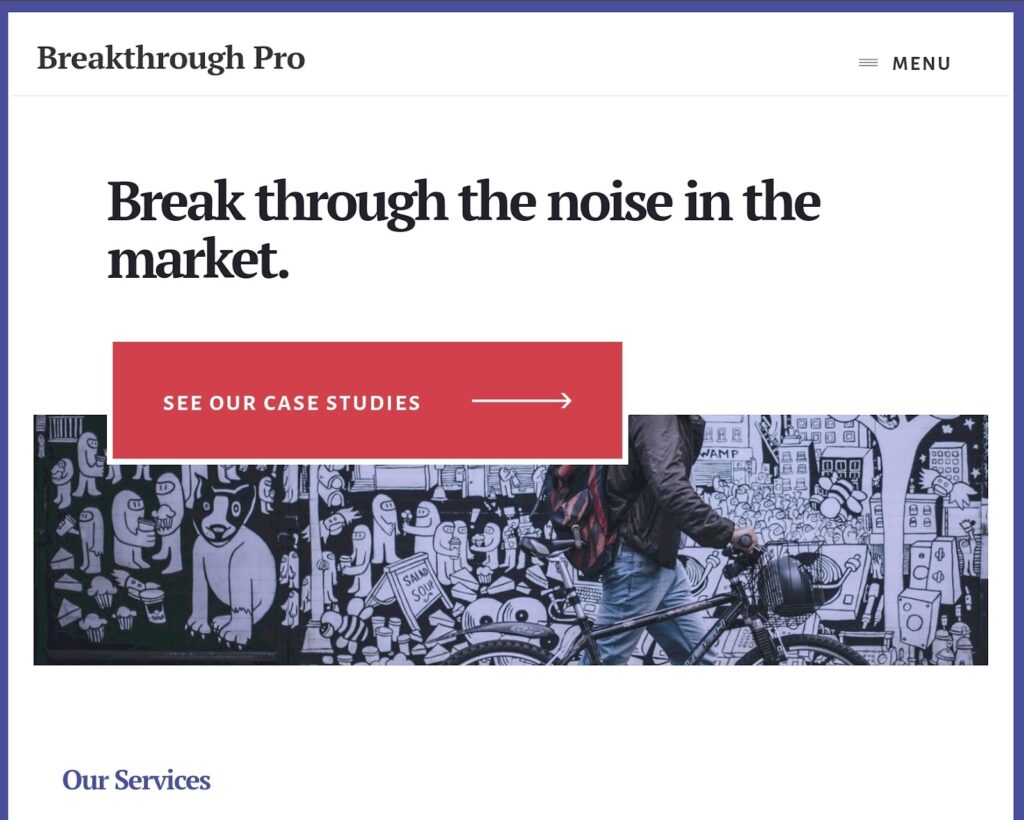 Breakthrough Pro has a slick, modern look. The minimalist design focuses visitor attention on your content, while the clean lines give a confident, professional impression.
It's very easy to add all your features, services, testimonials, and so on to your homepage. You can also add widgets to provide sidebars, integrations, pop-ups, etc.
So, when tax season rolls around, you can use Breakthrough Pros integrated widgets to temporarily promote your tax services or self assessment software.
3. Koehn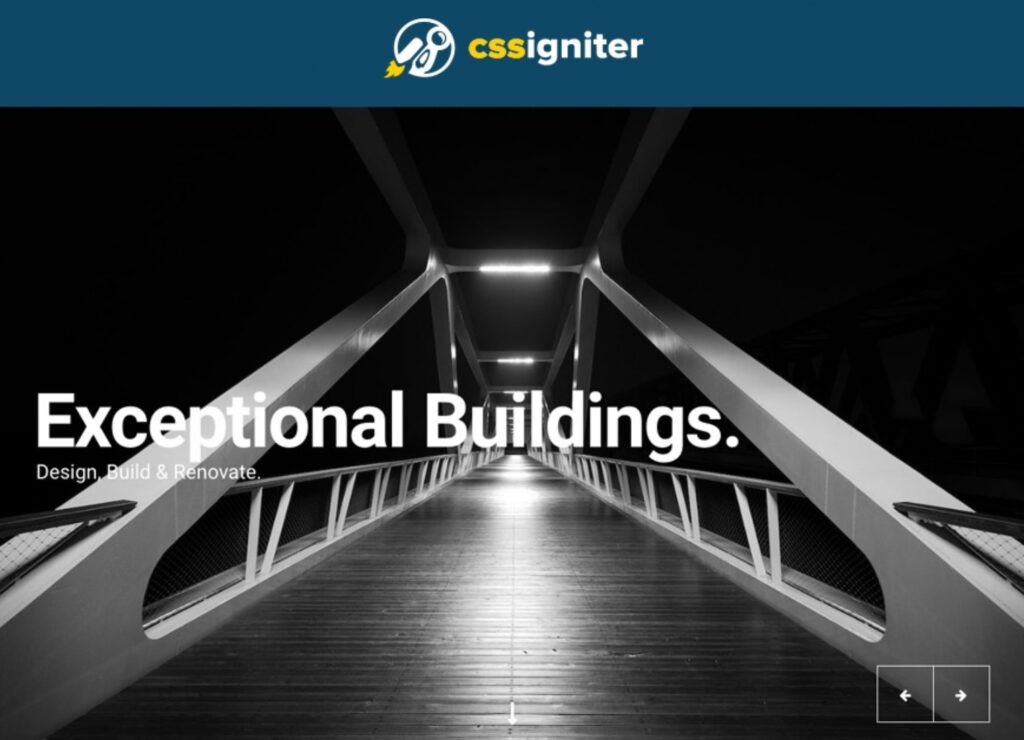 Koehn is a very attractive WordPress accounting theme. If you're wondering why we're recommending a beautiful theme for accountancy and financial services rather than a functional, professional theme, it's because Koehn has a minimalist style that combines an attractive design with great functionality. When used right, it can give a sophisticated and stylish impression, which could give your firm an edge over competitors.
Koehn is easy to work with. It uses a drag–and–drop interface and plenty of custom widgets. It also gives you a huge amount of choice when it comes to adding sections, widgets, and branding.
4. Bento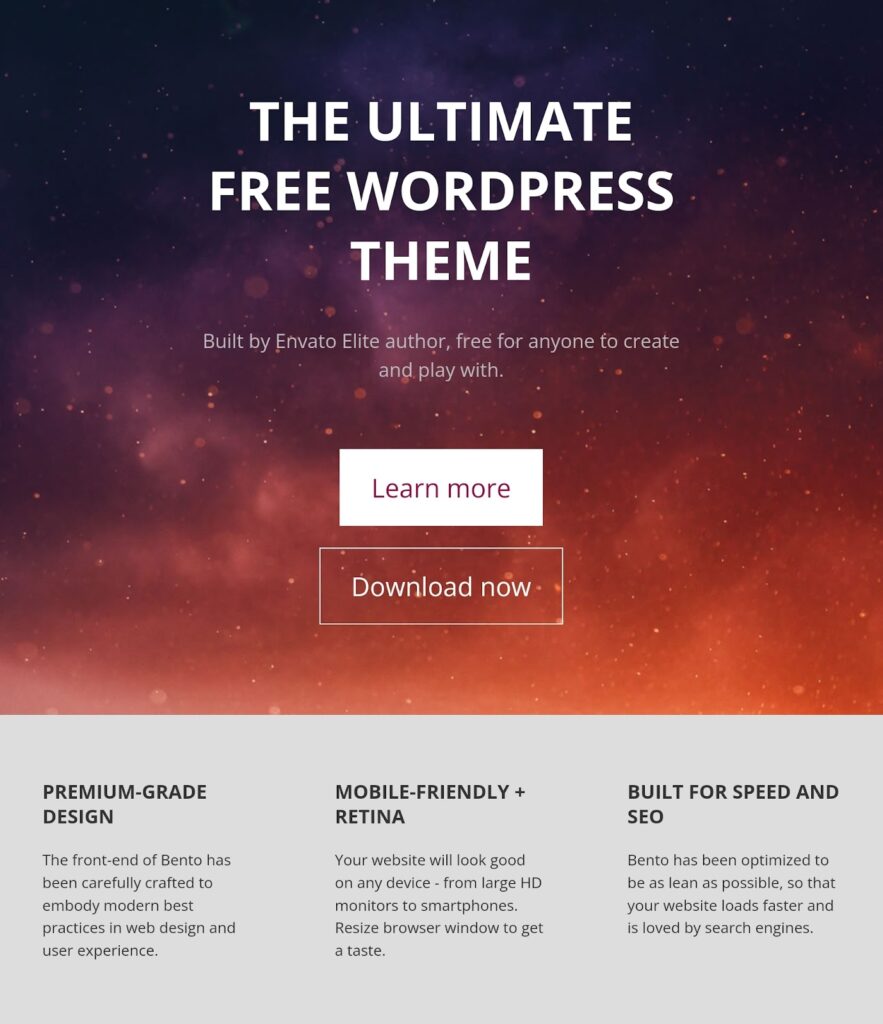 The great thing about Bento is how customizable it is. It's also free, which is definitely a point in its favor!
If you're just starting up and want to get the most powerful, sophisticated WordPress accounting theme possible without breaking the bank, Bento is a fantastic option. It's flexible, highly customizable, and lets you create a very responsive, professional-looking website with ease.
5. Financeup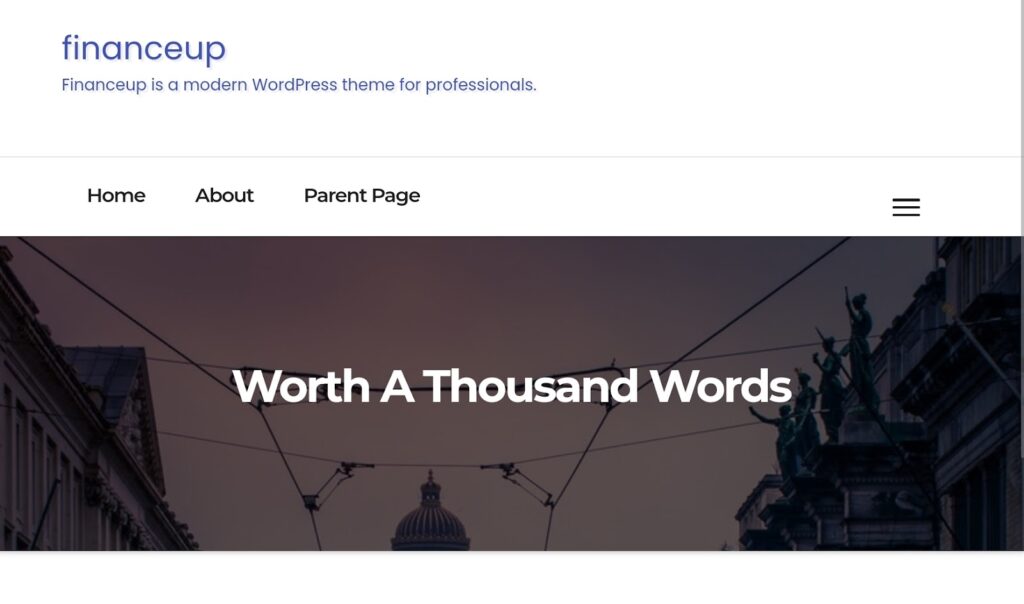 Financeup is a theme designed specifically for the corporate, financial, and consultancy sectors. As such, it has plenty to offer in the way of features, including an elegant image slider, quote forms, social media integrations, and more. It also uses WPML (The WordPress Multilingual Plugin) if you need your website to be multilingual.
Its look isn't as impressively designed as some of the others on this list, but many users praise its subtle simplicity, pointing out that this puts the spotlight on your content rather than on flashy color bars.
6. Parallax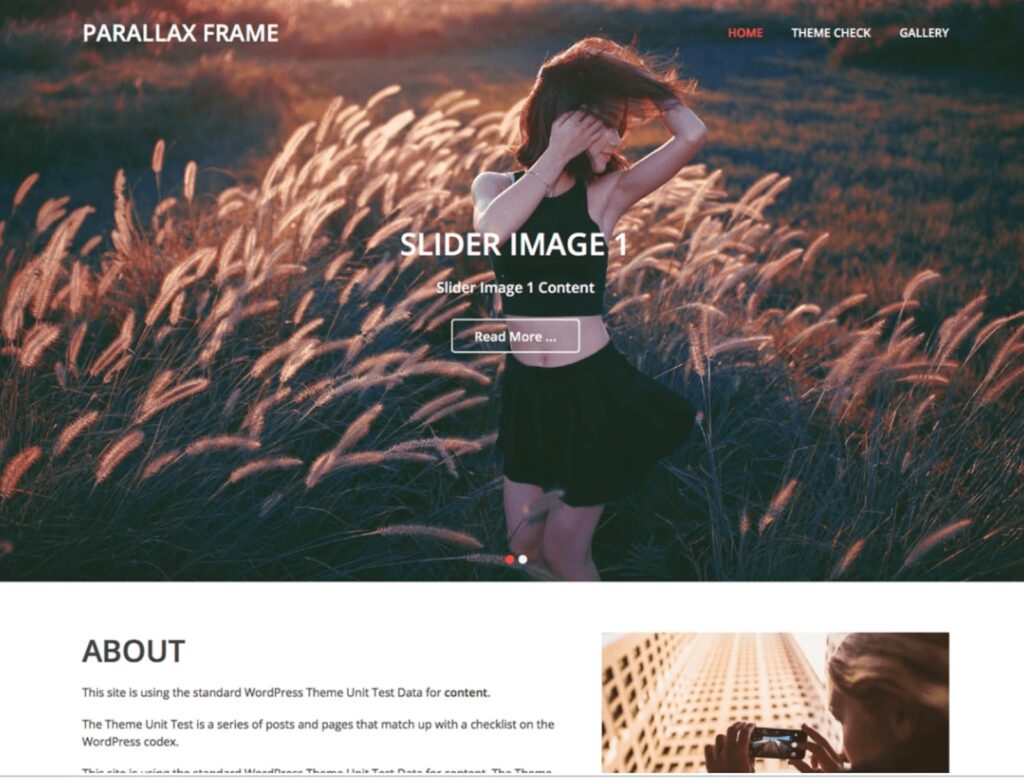 Parallax is a blockbuster of a WordPress theme. It boasts an eye-catching layout and a very modern design, sure to wow any visiting prospect.
The downside is that Parallax is designed for one-page sites. You can use it for more expansive websites, but there's not much variation in the theme for different page styles.
That being said, the one-page style that Parallax offers is very engaging. You can integrate animations, effects, dynamic bars, animated CTA buttons, vertical navigation, and more. Highly recommended for businesses that want to seem sophisticated and tech-savvy.
7. Montblanc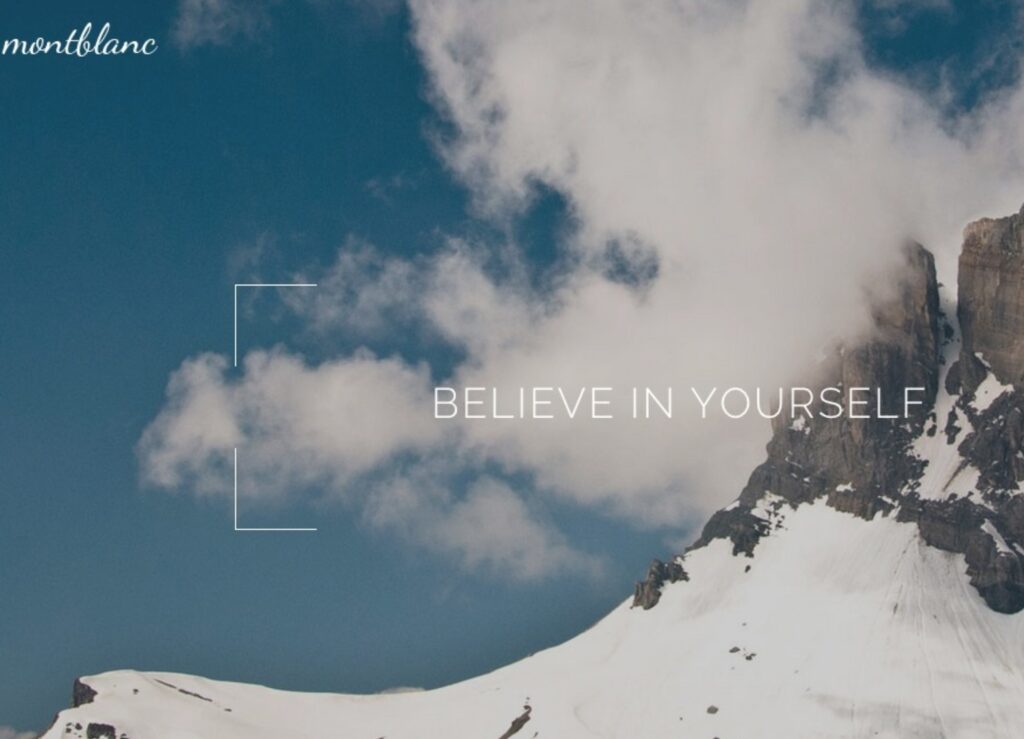 The major feature of the Montblanc theme is its full-page image slider. If you've got some stunning graphics that need the best possible showcasing, this is the theme for you.
There are several intuitive page templates to use, a built-in contact form, great CTA options, social media integrations, and custom CSS. If you're looking for a sophisticated, visuals-based website, then you can't go wrong with Montblanc.
8. Avada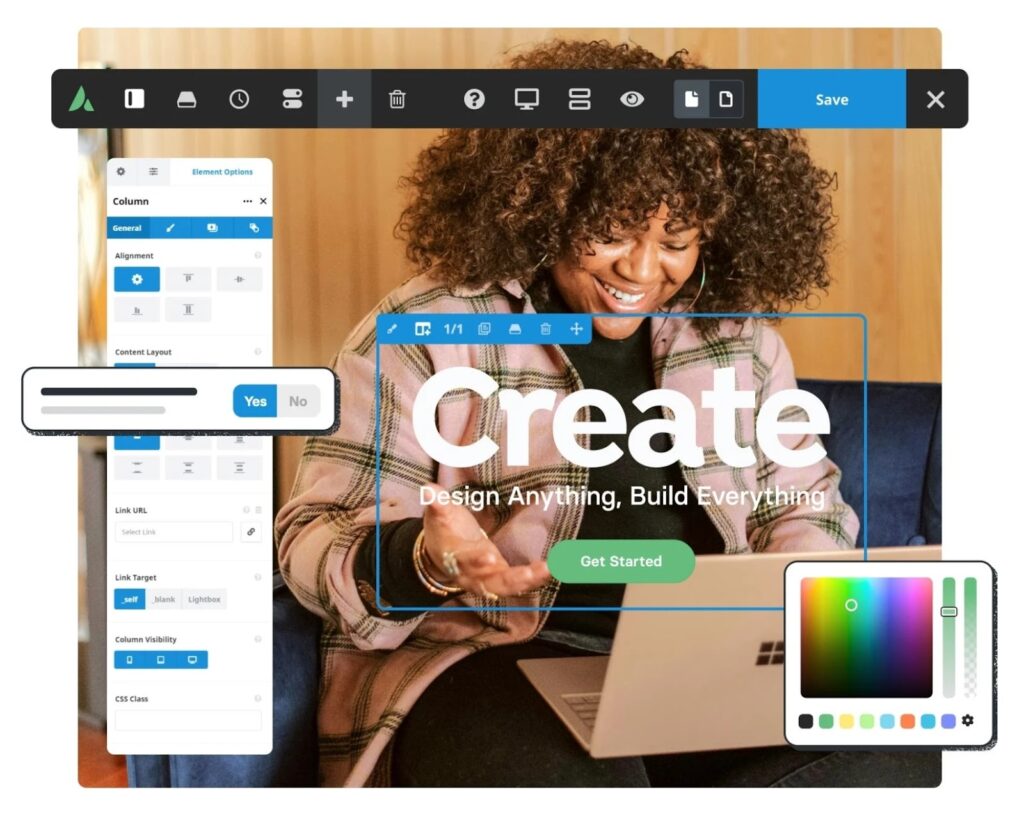 Avada goes a lot further than most WordPress accounting themes. In fact, it's probably more accurate to describe Avada as a full website builder tool. 
This theme has over 80 pre-built websites that you can customize for your own purposes. The obvious one to pick for accounting or finance is Avada Accountant.
Avada Accountant offers bright but professional colors, a clean interface, and over 120 design elements that you can easily integrate.
If you're looking for a simple and welcoming but sophisticated website, it's definitely worth checking out Avada Accounting.
9. Finano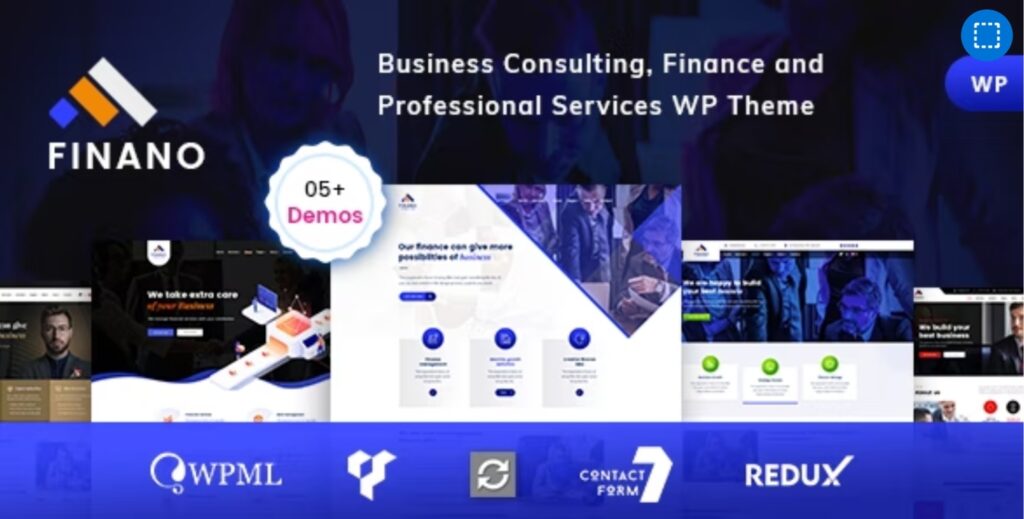 Finano uses diagonals and sharp lines to give a (literally!) edgy look to any website. However, it doesn't take it too far. There is plenty of clean space for you to highlight your company's services.  
The overall feel of Finano is modern, intelligent, and cyber-engaged. It's a great theme for brands that want to show that they are fully in touch with the digital world.
As the rising trend of switching to automated accountancy and digital tax systems continues, the relevancy of designs like this will also likely increase. For example, if you're UK based and want to create a guide that simplifies making tax digital for accountants, a theme with digital design elements could give the tech-savvy appearance that you need.               
10. Corzo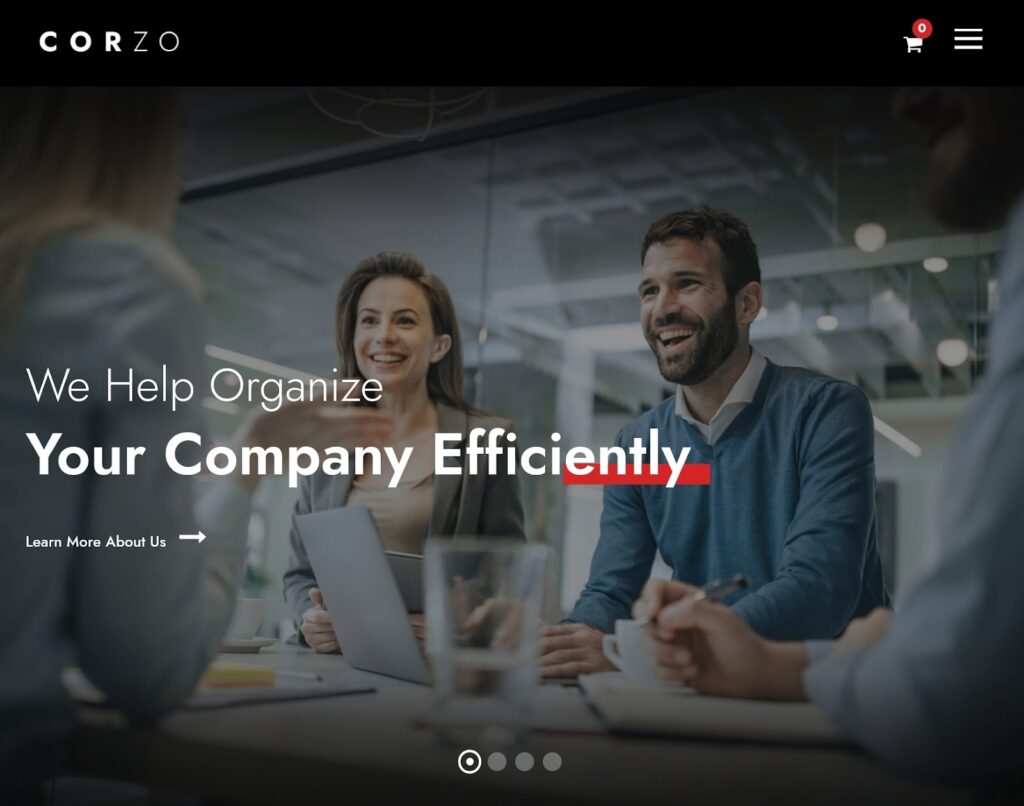 Corzo is designed for finance and consulting businesses and has a fantastic library of pre-built websites that you can customize to your needs.
The premium WordPress theme offers a varied selection of demo templates that can help to speed up your site's construction. You can also customize each template to a fairly deep degree.
This is all great, but the reason Corzo made it onto this list is its Block Sync feature. This ensures that your website will always update to the newest Android, iOS, and Google updates, optimizing it for all systems and devices going forward.
You may have to make the odd format tweak going forward, but in general, there is a lot to be said for a theme that prioritizes adaptation to all devices.
Showcase your finance website with confidence
A tailored, professional-looking website will showcase your services or accounting firm and help you attract new clients. And thanks to the enormous library of WordPress themes, you can choose between several accounting themes, each offering something different. If you're looking for clean and responsive, the WordPress 'Accounting' theme is ideal. In contrast, a theme like Parallax will give your visitors that 'wow' factor with eye-catching visuals.
Don't forget, your website is your shop window. It's where you make your first impression — where you set out your stall.
So, it's important that you pick the right website theme.
Hopefully, our list can help you to transform your website with a great WordPress accounting theme in 2023.