WordCamp US 2021: an event guide to get you ready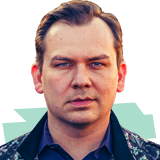 Rodney Brazil
28 Sep 2021
After a gap year in 2020, WordCamp US is back! Recognized as the biggest WordCamp in North America, this one-day online event features free access to WordPress influencers, workshops, and networking opportunities galore.
From the new Wapuu to a diverse lineup of sessions, there's a lot to get excited about when it all kicks off on Friday, October 1 at 18:45 PM GMT+3. Here are the main highlights that we at EasyWP will be looking out for.
The talks
Some of the topics that will be discussed at this year's WCUS event include accessibility, Gutenberg blocks and full site editing, and growing the WordPress community. While the speaker schedule is much more limited than what you'd find at a national in-person event, it's great to see that all of the speakers can be considered major influencers within the WordPress community.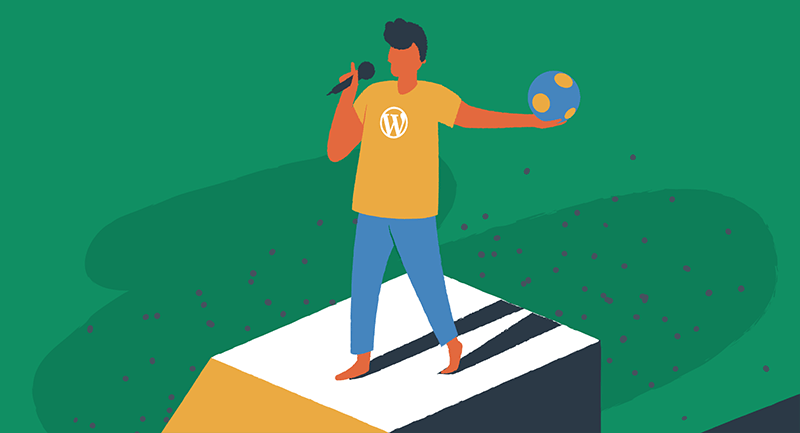 Cory Webb is a highly experienced WordPress engineer who authored a book on CMS design and has built custom Gutenberg blocks since early 2018. His presentation on Demystifying Gutenberg Blocks – Understanding First Steps to Becoming a Gutenberg Developer, is a must-attend for anyone looking to build their own blocks.
If you're like us, you've spent a lot of time logging into virtual meetings and events over the last (eek!) two years. Recharging Your Social Battery in the Age of Online Events is less about the skills of working in WordPress, and more about reducing livestream fatigue and staying inspired. This lighting talk is presented by Yoast Community Manager, Taco Verdonschot.
Lesley Sim is the co-founder of Newsletter Glue, a WordPress plugin that turns your website into a newsletter publishing platform. Her presentation, Making Friends with Early Customers for Better Support, Product Knowledge and Marketing, dives into key strategies for befriending your customers and creating a clear roadmap for your product.
The networking
A WordCamp isn't complete without a bit of networking. Not only will WCUS be a place where you can connect and collaborate with other WordPress professionals, but it'll also be where you can build your professional network and make connections with other communities.
Because WCUS 2021 is virtual, you can't stumble into the food room and sit down next to your favorite WordPress contributor. You can, however, make new friends by taking part in the chat conversation alongside each presentation. You can also schedule follow-up conversations with presenters, and connect with other attendees on Twitter. The WCUS website even has a page with attendee Twitter handles!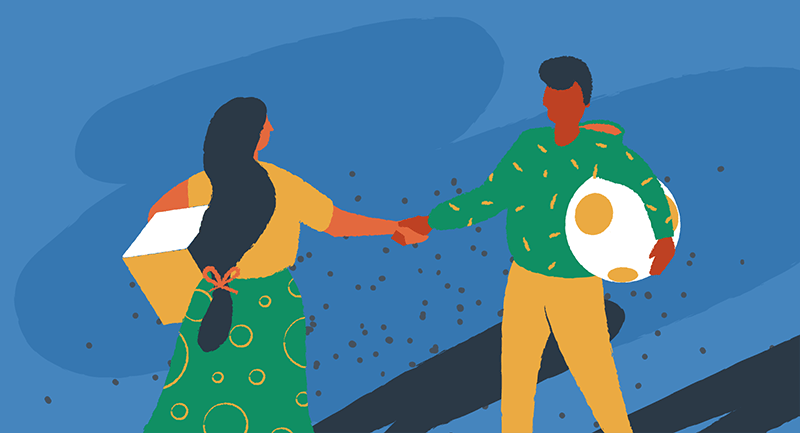 The sponsors
We're not only big-time WordCamp fans, we're also a sponsor! Through our EasyWP managed WordPress hosting service, we've sponsored dozens of local and regional WordCamps this year, as well as WordFest Live and WP Campus, and are excited to be a part of WCUS this year. If you see members of the Namecheap team chatting or sharing moments on Twitter, please don't hesitate to connect.
The new Wapuu!
The much-loved Wapuu is back with an all-new look to commemorate WordCamp US 2021. The schedules and sponsorship levels this year are inspired by national parks, and Wapuu is ready for the journey. Illustrated with a backpack and snazzy ballcap with a road map in hand, Wapuu is ready to explore.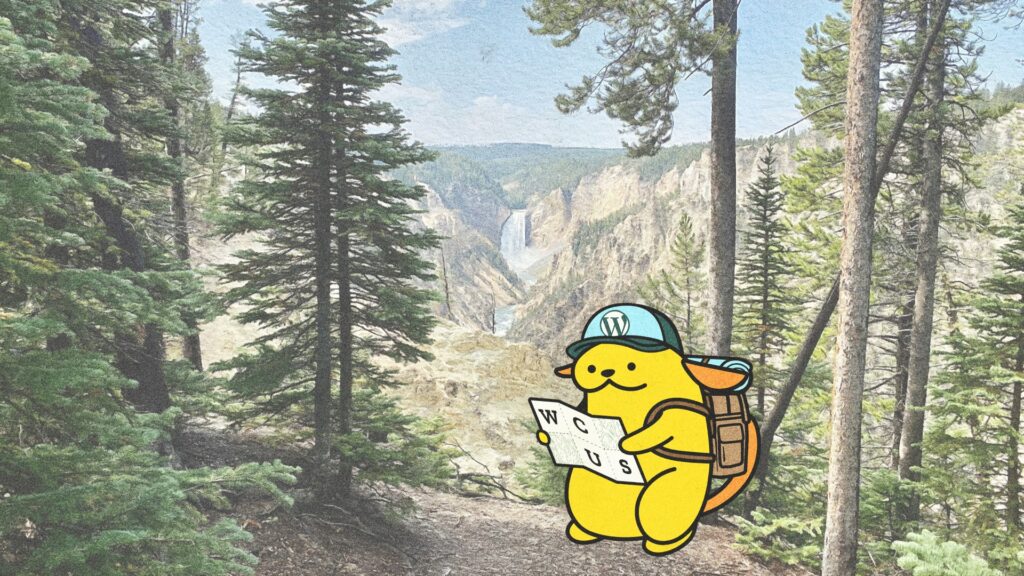 The presenters
It's wonderful to see that the WordCamp US organizers have curated a diverse selection of speakers and topics that truly represent the grassroots WordPress community. The lineup includes product managers, trainers, designers, and contributors from a variety of countries and backgrounds. This detail is so important for creating a fun atmosphere and safe learning environment, and we welcome it with open-source arms.
The price
It's free! Sure, it's exciting to pack up and road-trip to a big WordCamp event, but that comes with a price tag. This year, tickets to stream the entire event from the comfort of your own home are absolutely free. And while free online workshops and videos are strewn throughout the internet, WCUS offers something different: a chance to hear from leaders within the WordPress community without ever leaving your living room.
One final thought. Don't forget that no matter what your WordPress experience is, every WordCamp has a wide spectrum of attendees with every level of experience. So, dive in and enjoy WCUS 2021, it's been a long time coming.
P.S. If you're also taking your first steps into the WordPress realm and are looking for the right web hosting to get started, remember that you can try the fastest and easiest to use Managed WordPress Hosting for free. That's right, all of our EasyWP monthly plans feature a free trial for the first month. Get started today!