9 best WordPress security plugins to shield your site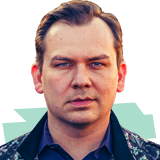 Rodney Brazil
19 Oct 2023
Without question, website security is of paramount importance. With the increasing abundance of cyber threats, protecting your WordPress website from potential vulnerabilities is crucial. Fortunately, there are several powerful security plugins available that can help safeguard your site from malware, brute force attacks, and other security risks. Let's explore the best WordPress security plugins, along with a few other tools that you can leverage for holistic site protection.
Why security plugins are essential for WordPress websites
Before we delve into the specific security plugins, let's understand why using security plugins is vital for your WordPress website.
As you may already know, WordPress is the most popular content management system (CMS) globally, powering millions of websites. However, its popularity also makes it a prime destination for hackers and malicious actors. Security plugins act as a special layer of protection, fortifying your website against potential threats.
These plugins offer an array of features, including firewall protection, malware scanning, brute force attack prevention, and more. While many of these have crossovers in functionality, implementing one or more of these security plugins can significantly mitigate the risk of your website being compromised and ensure the safety of your data and your users' information.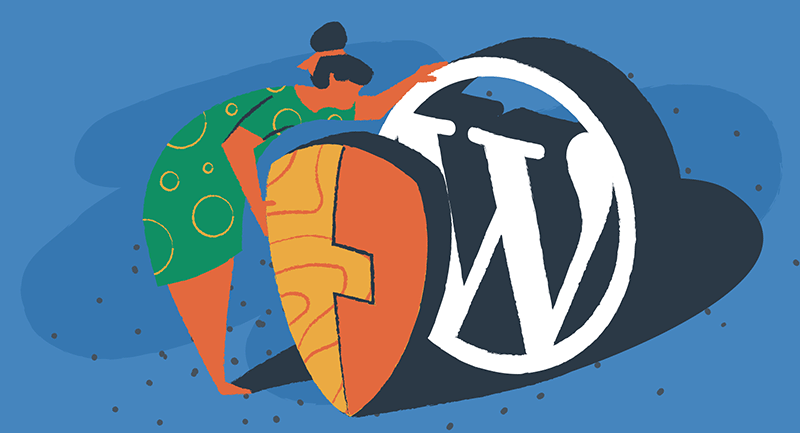 The best WordPress security plugins
The first tool on our list is not a plugin, but it's the best way to secure your site from the start. EasyWP cloud-based WordPress hosting offers much more security than any single plugin, with a comprehensive solution that includes built-in security features, making it an exceptional choice for both beginners and experienced website owners.
With EasyWP, you can benefit from automatic updates, ensuring that your WordPress core, plugins, and themes are always up to date. Regular updates are crucial for addressing security vulnerabilities and protecting your website from potential threats.
Additionally, EasyWP provides free SSL certificates from Sectigo, the world's largest commercial SSL Certificate Authority, on Turbo and Supersonic plans. This certificate encrypts the connection between your server and your visitors' browsers, enhancing the security of sensitive data, such as payment information.
iThemes Security is a popular free security plugin that brings a broad range of tools to protect your WordPress website. It provides basic and advanced security options, making it fitting for users of all skill levels. The pro version is now known as Solid Security.
One of the core features of iThemes Security is its ability to detect and reject malicious IP addresses. It monitors login attempts and automatically locks out IP addresses exceeding the number of retries, preventing brute-force attacks.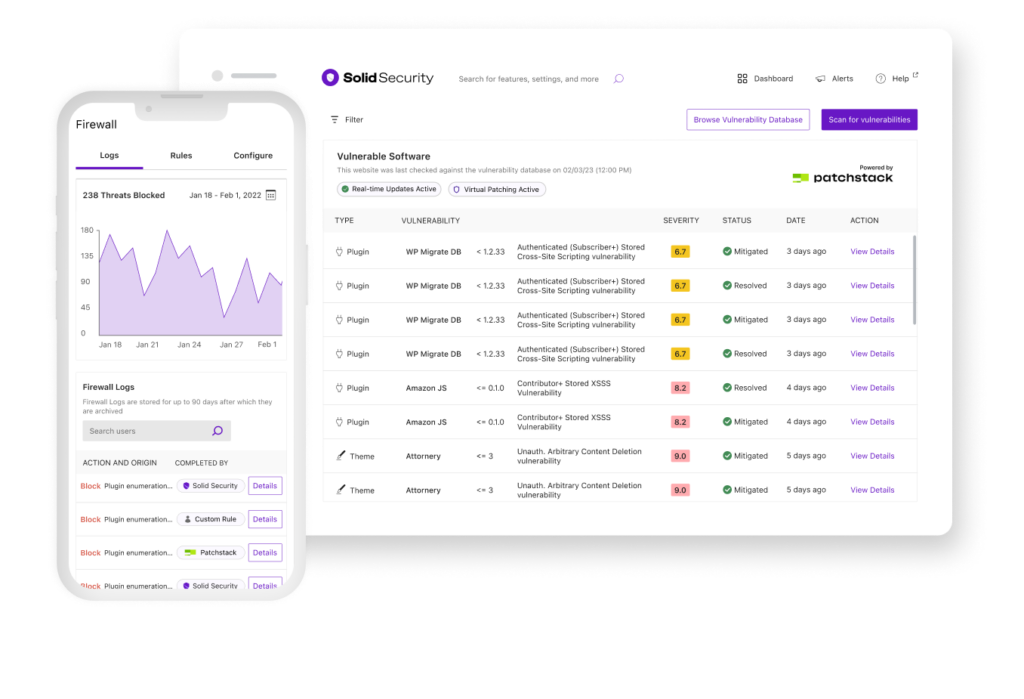 Image source: SolidWP
Also available in a paid version as part of the Solid Suite, this plugin also offers file change detection, which notifies you if any files have been modified or added to your website. This feature is essential for detecting unauthorized changes and potential malware injections.
Furthermore, iThemes Security includes a strong password enforcement feature, encouraging users to create secure passwords. It also enables you to change the default WordPress login URL, adding a further layer of protection against hackers.
Truly one of the greats, Sucuri is a security plugin that offers a thorough suite of security features to protect your WordPress website. It acts as a website firewall, blocking malicious traffic and safeguarding your site from various types of attacks, including DDoS attacks and SQL injections.
Often compared to Wordfence, Sucuri also provides a powerful malware scanner that detects and removes malware from your website. It offers continuous monitoring and alerts you if any suspicious activity is detected.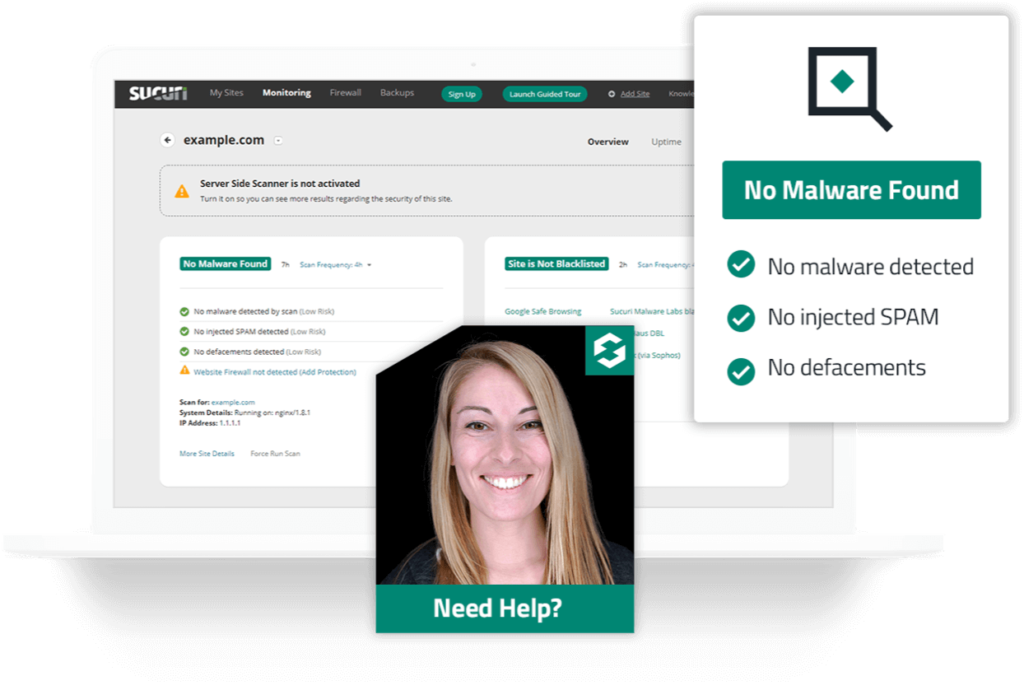 Image source: Sucuri
Additionally, Sucuri offers a website integrity check, ensuring that your website files have not been tampered with. This feature is crucial for detecting unauthorized changes and maintaining the integrity of your website.
Wordfence is another highly regarded security plugin that provides robust protection for WordPress websites. It offers a variety of security components, including malware scanning, firewall protection, and brute force attack prevention.
One of the key features of Wordfence is its real-time threat intelligence, which continuously monitors your website for potential security risks. Like Sucuri, It blocks malicious IP addresses and prevents them from accessing your site.

Image source: Wordfence
Wordfence also includes a comprehensive malware scanner that scans your website files, themes, and plugins for known malware signatures. It also compares your files with the official WordPress repository to ensure their integrity.
Furthermore, Wordfence offers advanced login security options, such as two-factor authentication and the power to block specific countries from accessing your website.
Another widely-respected choice, All In One WP Security & Firewall is a top-tier security plugin that significantly enhances the safety of your WordPress website. Its user-friendly interface provides a straightforward means to fortify your site against a myriad of security threats.
One standout feature is login lockdown, which combats brute force attacks by limiting excessive login attempts and suspending malicious users. This added layer of defense greatly reduces the risk of unauthorized access.
Another benefit of this plugin is its file integrity-checking capability. It regularly scans your WordPress installation to detect any unauthorized changes to core files. Detecting tampering promptly is crucial for mitigating potential threats. Moreover, the database security features help safeguard your critical data by blocking access to sensitive areas and ensuring secure user accounts.
BulletProof Security is a robust security plugin that provides an all-encompassing solution for fortifying your WordPress site. Its firewall protection stands as a formidable barrier against various types of malicious attacks. The firewall is adept at preventing unauthorized access attempts and safeguarding your site from hackers and bots seeking vulnerabilities.
Malware scanning is another vital feature offered by this plugin. It performs routine scans of your website to identify and eliminate potential threats. This proactive approach helps preserve the integrity of your site and protect your visitors. BulletProof Security also includes login security features, such as login lockdown and CAPTCHA protection, effectively thwarting brute force attacks and reinforcing the safety of your login pages.
Offering a slightly different type of protection, WP Security Audit Log is a vigilant watchdog for your WordPress website. It meticulously records every action taken on your site, offering a granular level of insight into user activities. This detailed logging is invaluable for monitoring and tracking any suspicious behavior promptly. It allows you to detect and respond to potential security threats effectively.
One of its notable features is the real-time alerting system. With this feature, you receive instant notifications about critical events, enabling you to take swift action when necessary. WP Security Audit Log empowers you to maintain tight control over your site's security by providing you with complete visibility into user actions.
This plugin is especially beneficial for multi-user websites or sites with various administrators. It helps you manage user access and permissions effectively. You can track when users log in or out, and when critical settings or content are modified.
In an era where data privacy regulations like GDPR and CCPA are paramount, Cookies and Content Security Policy steps in to ensure your WordPress site is fully compliant. This plugin simplifies the process of becoming compliant by enabling you to block cookies and unwanted external content through Content Security Policy (CSP) settings.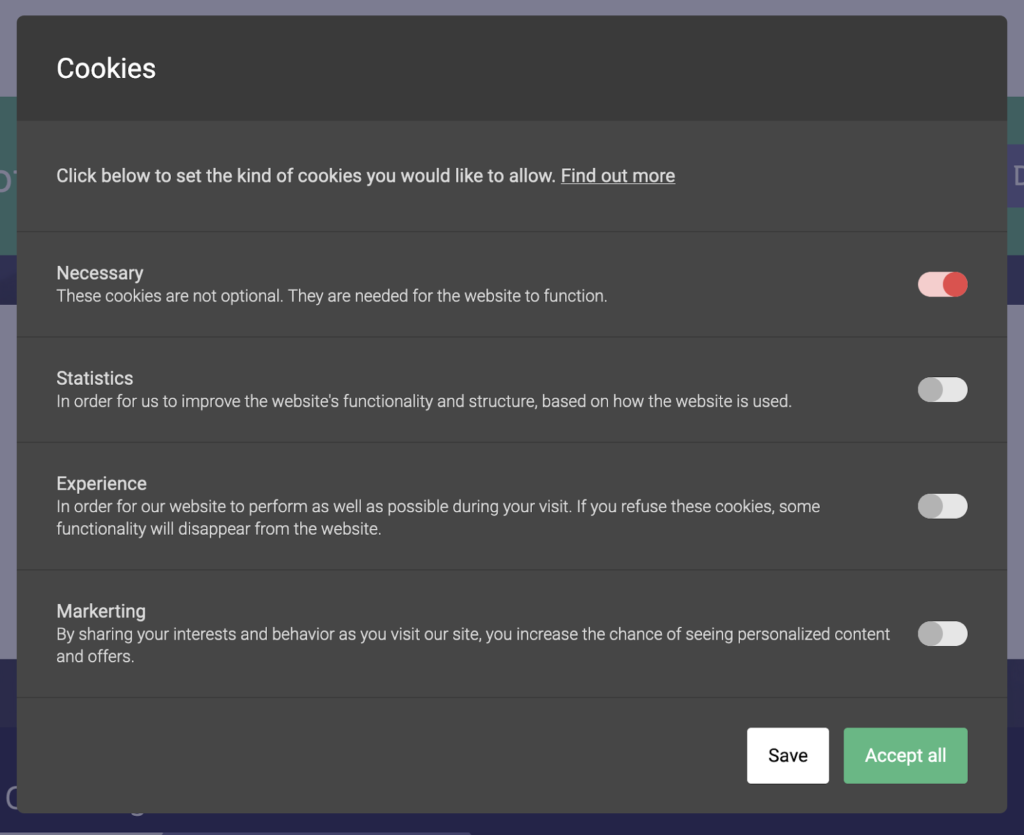 Image source: WordPress.org
Configuring CSP rules with this plugin is a breeze, allowing you to dictate which external sources can be loaded by your site. By setting these policies, you adhere to data privacy regulations and enhance your overall security. Restricting the loading of external content reduces the potential attack surface for hackers and malicious entities.
Hide My WP Ghost is a security powerhouse that significantly strengthens the defense mechanisms of your WordPress site. It's more than just a security plugin; it's a comprehensive security suite that covers various aspects of safeguarding your site. This plugin is particularly adept at mitigating security risks commonly faced by WordPress users.
One of its standout features is its ability to add filters and security layers that effectively thwart a broad range of threats. From Scripts and SQL Injections to Brute Force attacks and XSS vulnerabilities, Hide My WP Ghost provides comprehensive protection against these malicious endeavors. It acts as an impenetrable barrier, preventing unauthorized access to your site and data.
What sets this plugin apart is its capacity to change and hide common WP paths, plugin locations, and theme paths. By obscuring these key identifiers, it becomes incredibly challenging for hacker bots to pinpoint vulnerabilities. This added layer of anonymity ensures that your site remains safe from prying eyes.
Maintaining constant and consistent WordPress security
Securing your WordPress website is crucial to protect it from potential threats and ensure the safety of your data and users' information. By utilizing high-quality EasyWP optimized hosting and the best WordPress security plugins, you can significantly enhance the security of your website.
Remember to choose a security plugin that aligns with your specific needs and offers the features necessary to protect your website effectively. Regularly update your WordPress core, themes, and plugins, and implement strong passwords to strengthen your website's security further.
By taking proactive measures to safeguard your WordPress website, you can enjoy peace of mind and focus on your core business or content creation, knowing that your website is well-protected from future threats.