An EasyWP customer's world: How a radio station keeps it human in a digital landscape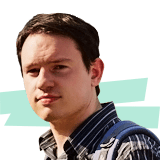 Richard King
WordPress Expert
18 Aug 2023
KEWL.fm is a unique radio station that blends three popular genres of music: contemporary hits, modern country tracks, and timeless classics. The station aims to provide a one-of-a-kind listening experience that transcends traditional genre boundaries. It's more than just a radio station — it's a musical celebration catering to diverse tastes.
We interviewed David Moss, an EasyWP customer and the founder and general manager of KEWL.fm, to discover what inspired him to create a new radio station that blends different genres and learn how WordPress helped to propel KEWL.fm's vision to remain human.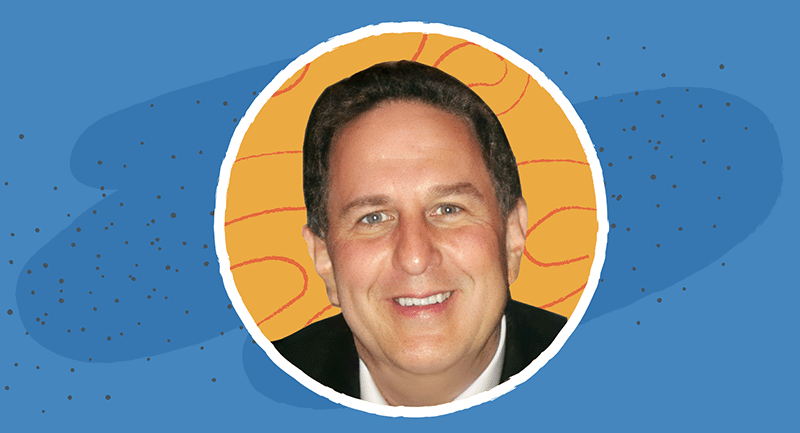 Blending chart-topping hits, modern country tracks, and beloved classics
It all began when David started to notice that music had become very genre-based, and adults aged 25 to 30 and above were switching between different playlists and radio stations frequently. He uncovered that this demographic liked multiple genres, including Top 40, classic rock, and modern country.
I wanted to break the formulaic approach and create a station where listeners could stay all day without hearing the same song repeatedly or having to change stations. I think we're really seeing a decline in terrestrial radio broadcasting and the shift towards streaming media.
In addition to KEWL.fm, David introduced The Country Blend, a station that blends both modern and classic country music. He found that die-hard country fans, especially in the middle of the US and the UK, liked both old and new country music. The Country Blend aims to fill this gap in the market, providing a haven for country music enthusiasts.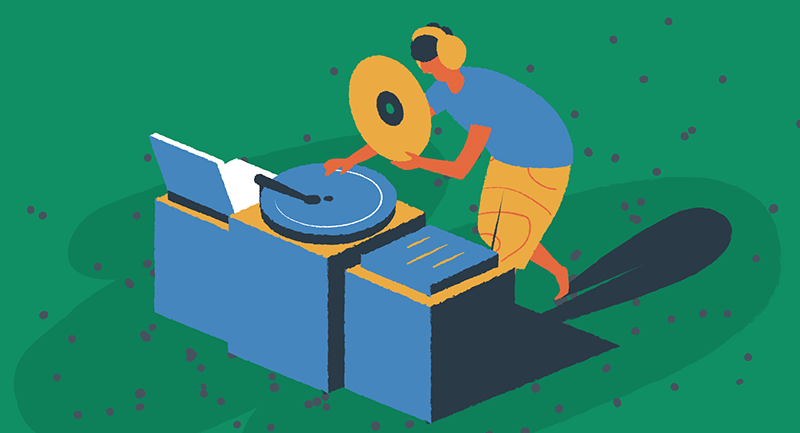 The importance of personality in radio
The strong human element of KEWL.fm emphasizes the importance of personality in radio, something that's been lost in modern broadcasting and continues to be threatened with the growing use of AI. David believes that personality-driven radio is essential for engaging listeners and creating a loyal audience. KEWL.fm aims to bring back this personal touch, with vibrant DJs and engaging content that resonates with listeners.
We really want to go in the opposite direction and we're really pushing for personalities. So, I think the more that terrestrial radio and these big corporations push AI, I think the more we'll be able to create personalities on the other side and not rely on artificial intelligence.
Building the KEWL.fm website
David handles various aspects of the business, including promotions, marketing, and technical development. His hands-on approach reflects the entrepreneurial spirit that drives innovation in the industry.
I noticed that a lot of radio websites are hard to navigate and quite messy. So, I decided to get hands-on and develop the website myself, but I have a great designer that helped me graphically. A lot of people have come to us and said the website is one of the best and cleanest radio websites they've ever seen!
Responsive Web apps — web applications that are designed to work seamlessly across various devices and screen sizes, were really useful in building an engaging site for KEWL.fm's target audience, especially in being more flexible in terms of what they wanted to do with the leaderboard. And Elementor — a popular page builder plugin for WordPress that has become a favorite among non-tech-savvy users, was a huge benefit too.
David also described the benefits of WordPress being so prolific in the market.
If a developer doesn't work out, whether because the relationship goes bad, they've been incompetent, or another reason, there are enough developers I can turn to who know WordPress well enough — they can step in without me losing too much time.
The radio station went on to describe the community of developers that provide WordPress plugins as unparalleled and that there's "always a plugin to do what I need to do."
Artificial intelligence and its potential impact
Acknowledging that artificial intelligence (AI) will impact every industry, including radio and media, David believes that AI will drive people more towards stations like KEWL.fm, which emphasizes real people and personality. He also touched on the potential impact of AI on website development and the need for tools to keep up with this fast-moving trend.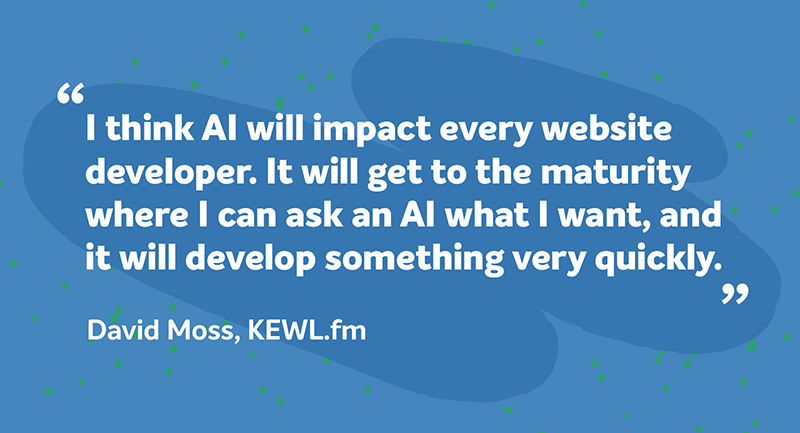 The future of audio entertainment is bright
David Moss gave us an in-depth look into the world of radio broadcasting, WordPress website development, and the potential impact of emerging technologies like AI. KEWL.fm and The Country Blend represent innovative approaches to blending different music genres and catering to diverse audiences. The discussion also sheds light on the technical challenges and opportunities in building and managing a responsive website using WordPress – the world's most popular CMS.
By embracing a blend of music that transcends traditional boundaries and focusing on real personality and engagement, David's vision for KEWL.fm offers a refreshing and exciting perspective on the future of audio entertainment. His insights provide valuable lessons for entrepreneurs, tech enthusiasts, and music lovers alike, reflecting a commitment to innovation, creativity, and connection in the ever-changing landscape of media and technology.
If you want to stay up to date with the latest WordPress trends, tools, and plugins like David, check out our top WordPress podcasts.