Weebly vs. WordPress: which is better?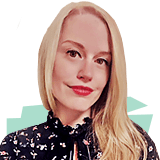 Erin Huebscher
22 Sep 2020
If you're reading this article, chances are you want to know which website-building solution is better for your website: Weebly vs. WordPress. Whether opting for a drag-and-drop builder, downloading a Content Management System (CMS), or hand-coding HTML files yourself, there's certainly a lot to consider when building your website.
That's why for all intents and purposes of this article, we'll be covering the differences between Weebly (an all-inclusive website builder) and WordPress.org. If you're new to WordPress, which powers nearly 40% of all websites on the Internet, keep in mind there are two versions you can use:
1) WordPress.com, is a paid hosting service platform that runs on WordPress software.
2) WordPress.org, is a free, open-source platform that makes a WordPress website available for download, either by self-hosting or with the website hosting provider of your choice.
Overview of Weebly vs. WordPress
Weebly is an all-inclusive website builder and provides you with everything you need to get started with your website. WordPress.org is ideal for those who prefer to be more hands-on in terms of the customization and management of their website.
Because Weebly is a drag-and-drop website builder, you can drag in your content and move things around, without the need for any coding. Any backend maintenance is taken care of by Weebly's technical team.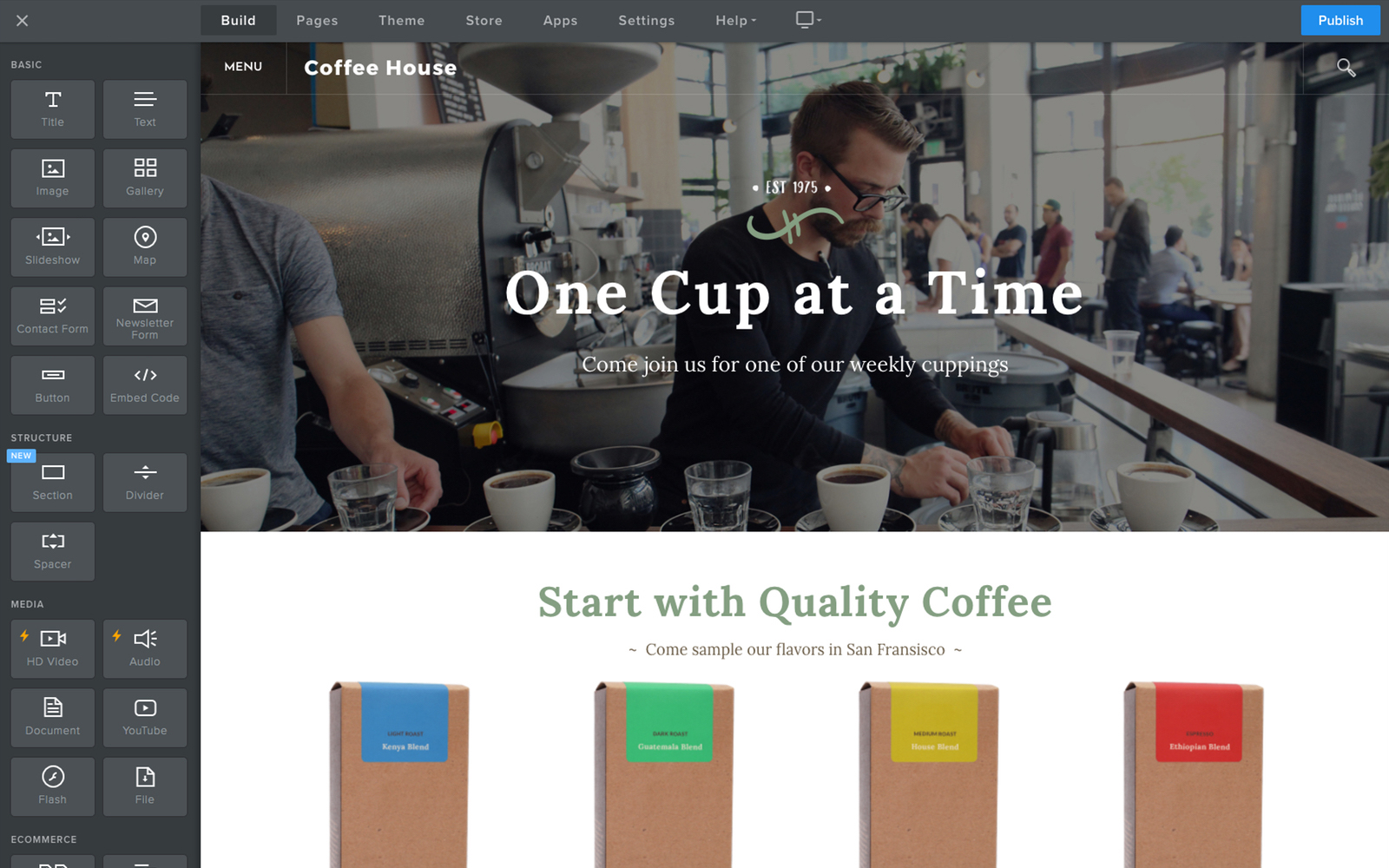 The main difference is that WordPress.org is open-source software, while Weebly isn't. You're only allowed to do what Weebly lets you do. With WordPress, on the other hand, you have all the freedom in the world to customize your website.
The bottom line? Weebly trades control for convenience, whereas WordPress.org is better for customization and flexibility.
Are Weebly and WordPress easy to set up and install?
To be fair, both are relatively painless to install. With Weebly, you simply sign up (it even offers a free plan) and you're taken to a page with one question and two options:
What kind of website would you like to create?
Here you can choose from "I just need a website" or "I need a website with an online store."
Then you'll have the chance to select from a variety of pre-designed themes, under the categories of "Business," "Portfolio," "Personal," or "Blog." Once you've chosen your theme, you'll have to choose and buy your domain name to link it to your website. Now you can start using the simple drag-and-drop builder tool.
With Weebly, you won't have to hassle with writing HTML or CSS code. You'll simply drag and drop content elements. It's worth mentioning, however, that Weebly does provide access to a custom CSS module, which lets you edit the template freely if you're so inclined.
Although it's incredibly powerful and flexible, WordPress is not a drag-and-drop website builder. This means you'll inevitably have to modify code if you decide to go the self-service route. However, if you opt for a hosting service provider like Namecheap's EasyWP, installing WordPress takes less than 90 seconds. This eliminates the technical stress of setting up your WordPress website, by taking literally only a few minutes, not hours, to get things up and running.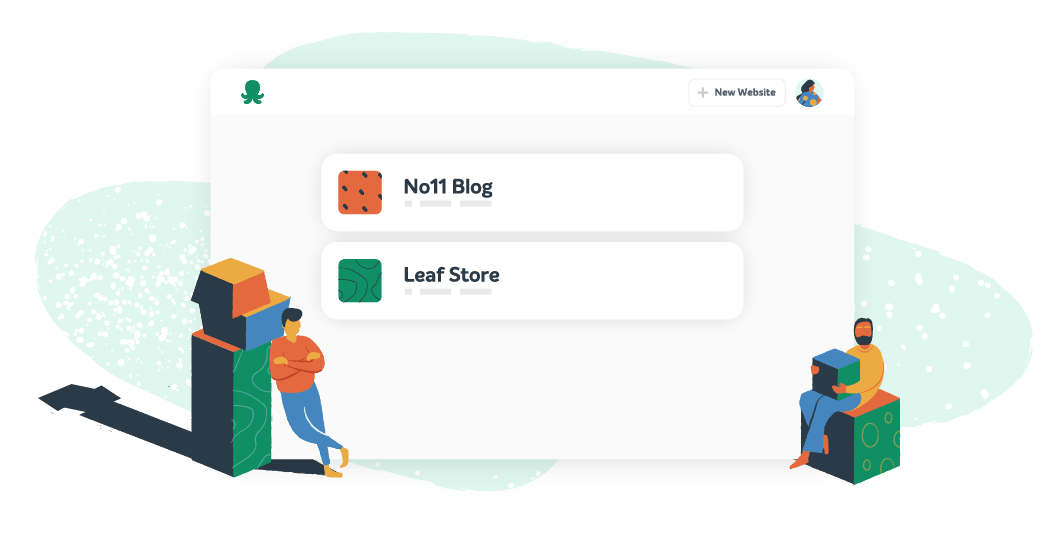 Once WordPress is installed, it's now up to you which design template you choose from to place your content. If you prefer to alter the template format, such as re-arranging the layout of the page, you'll have to modify the template codes, or hire a coding whiz to do it for you.
While the Gutenberg editor helps to simplify the content creation process, you'll still need to spend some time reading WordPress instructions, tutorials, and forum posts.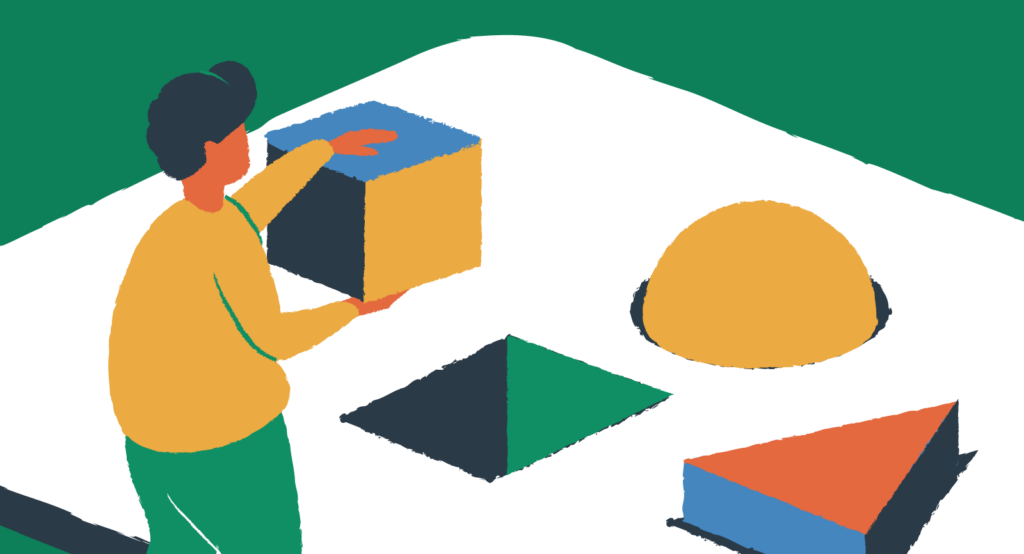 Are Weebly and WordPress both theme and plugin-friendly?
With over 30,000 to choose from, it's no wonder why WordPress outshines Weebly in the theme and plugin department.
To simplify things, let's break down the differences between the two most popular types of websites: blogs and online shops/e-commerce.
Blogs
Weebly and WordPress are both awesome blogging platforms. While Weebly is better for beginners and pros, WordPress requires some theme tweaking to make yours look how you want it. 
With Weebly's intuitive platform, you'll receive a complimentary subdomain, ensuring your blog gets up and running smoothly. In their free package, you'll enjoy the benefits of unlimited bandwidth, ensuring your website can handle the traffic it deserves. Plus, Weebly offers a generous 500 MB of storage space for your content and media.
For those who value the importance of search engine optimization (SEO), Weebly provides basic SEO tools right in the settings menu. This feature enables you to enhance your website's visibility and reach, tapping into the potential of Weebly's expansive bandwidth. So, whether you're a novice blogger or an experienced website owner, Weebly's free package offers essential resources to get you started on your online journey.
E-Commerce
WordPress, especially with the WooCommerce plugin, is hard to beat. With it, you're looking at pretty much unlimited e-commerce power, letting you sell as many items as you want, wherever you want, and accept payments in any shape or form.
Don't discount Weebly, though. If you're a small-to-medium online shop, it's perfectly capable of doing the job, letting you sell both physical and digital goods. Did we mention their handy live shipping calculator?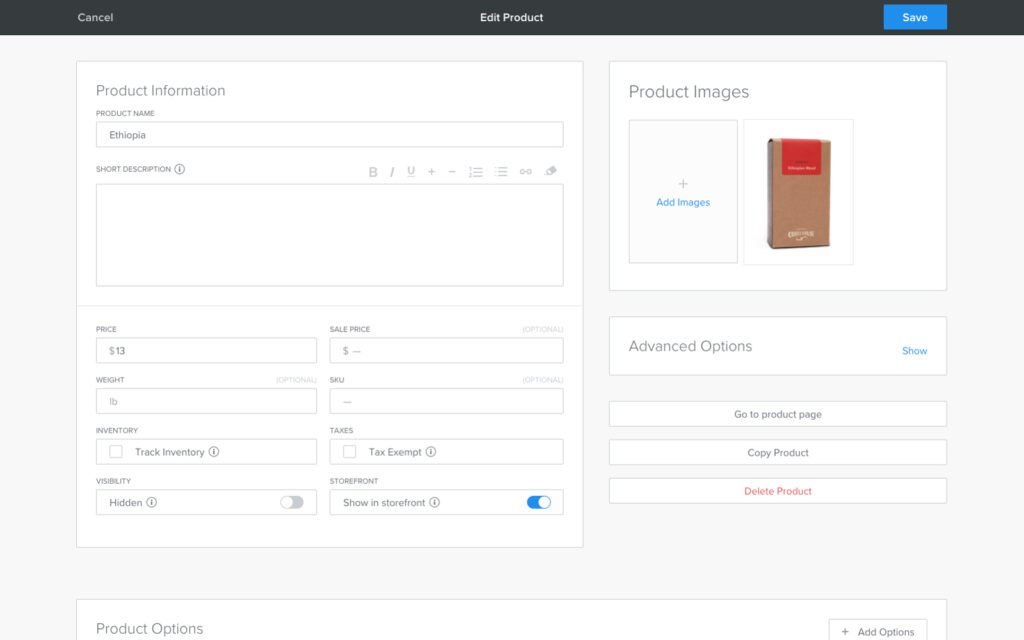 Are updates included with Weebly and WordPress?
Since Weebly manages your entire platform, including performance and security updates, you don't have to worry about tools not functioning properly or your website breaking. However, if you have any questions or issues, their 24/7 support team is ready and willing to help.
Like Weebly, WordPress is always updating and improving its platform to fix bugs and improve security. You'll get a notification message to update your WordPress version when any WordPress update takes place. This can easily be done with a simple click of the "update" button.
However, keep in mind that any templates and plugins you use will also need to be updated when WordPress updates. If you're going at it alone, and not with the help of a managed WordPress hosting provider, you're the one who is ultimately responsible.
Which site builder is the cheapest?
Given that Weebly is an all-inclusive service, it's a little more straightforward when it comes to its pricing:
Personal Plans start at $9.00/month
Professional Plans start at $16.00/month
Performance Plans start at $29.00/month
As mentioned earlier, Weebly does offer a free version but the catch is that you can't use your own domain name and they advertise their services on the footer of your website pages.
While WordPress is free to use, you'll need to pay for things such as themes, plugins and hosting, all of which can quickly add up and cost a pretty penny. (Not to mention a web developer's time if you can't figure out the technical stuff.) If you opt for Managed WordPress Hosting, like EasyWP, you only start out by paying $1.00 for your first month
Final thoughts
If you're a tech novice or don't have any interest in learning how to code, then Weebly is the better choice when building your website. Given that Weebly takes care of all the technical aspects of your website, this lets you focus on creating your content and/or selling your service.
WordPress, as you've now come to realize, has a much steeper learning curve than Weebly, but you can do so much more in the long term. If you feel comfortable with coding (or you hire a developer to do it for you), you're looking at a far more customized website. And if you need support, WordPress has a fantastic community that can lend a helping hand.
So, which one will you choose? Let us know in the comments below!