This week in WordPress design — Custom vs. template sites, a Slack/Matrix bridge, and top TLDs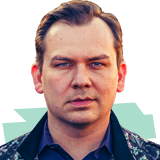 Rodney Brazil
01 Aug 2023
Welcome to this week's news round-up, where we bring you the most engaging stories for WordPress designers. First, we delve into the ongoing debate between custom and templated website design. Then, we take a look at WordPress' latest innovation, a bridge integration with Slack and Matrix, promising to reshape workplace communication. Lastly, we cover Namecheap's announcement on the top-selling non-.com Top-Level Domains (TLDs), unveiling the shifts in website domain trends.
Custom vs. templated website design: pros and cons
When it comes to website design, there are two main approaches: bespoke and templated design. Custom or bespoke design involves creating a website from scratch, tailored to the client's specific requirements and brand identity. This offers unique design options and allows for a personalized user experience. Bespoke designs are flexible, scalable, and provide brand consistency. However, they can be time-consuming, expensive, and require a high level of dependence on designers.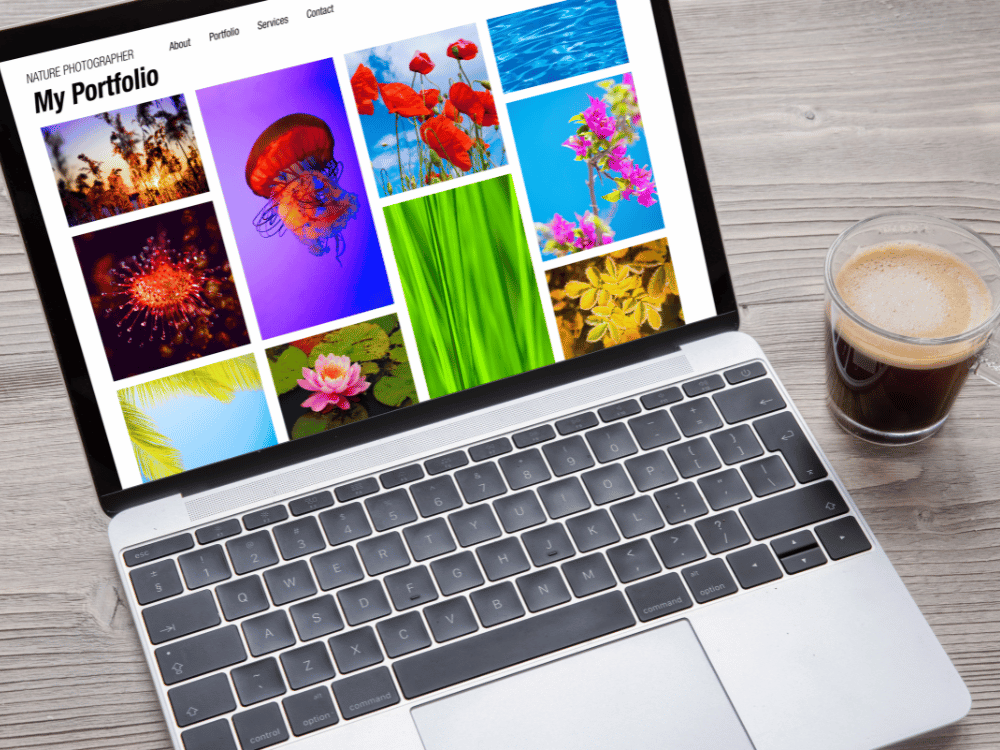 On the other hand, templated design involves using pre-designed templates as a foundation for the website. This option is cost-effective, quick to implement, and allows for some customization. It is suitable for businesses with basic website needs. However, templated designs lack uniqueness and customization options in the long run.
Both approaches have their pros and cons, and understanding them is crucial in making an informed decision. Check out this comparison from Infotechlead, which breaks down key differences between custom and templated web design.
WordPress introduces Slack/Matrix bridge
WordPress meta contributors have achieved a significant milestone in their goal to replace Slack with Matrix as their communication platform. They have created a Slack/Matrix bridge that allows users to participate in chats from either platform in real-time. While the bridge does not support DMs, it does import history for public channels and rooms. To facilitate the transition, the Matrix team has developed a Gutenberg block called Chatrix, which embeds a Matrix client into WordPress pages and posts.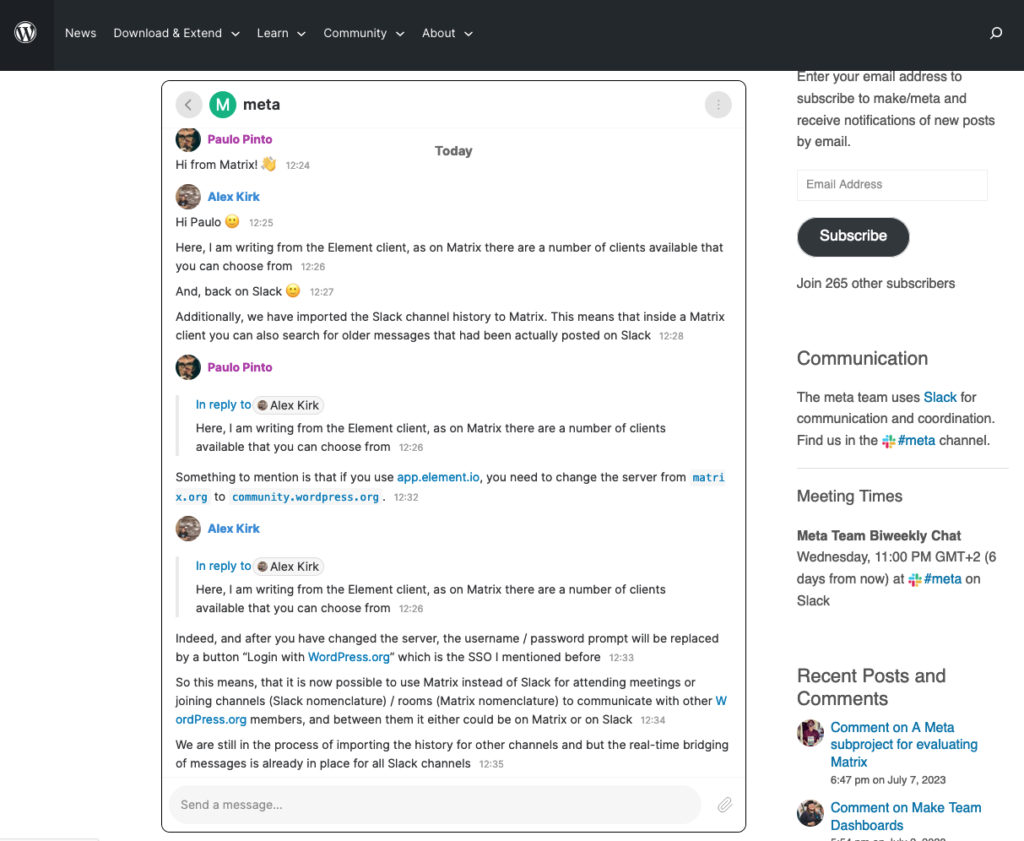 Image source: WP Tavern
WP Tavern reports that users can sign in with their WordPress.org accounts and authorize access to Matrix. Compared to Slack, this simplifies the onboarding process for new users. As the channel history is migrated, WordPress users will be automatically invited to Matrix rooms they have already joined on Slack. The team plans to make wider public announcements once the bridge has proven its stability.
Namecheap announces 2023 best-selling TLDs
Business owners who aren't savvy about website creation often rely on site designers to advise them on a wide variety of digital marketing-related questions. Therefore it's common for WordPress web designers to wear many hats, and that often includes registering and maintaining clients' domain registrations. Namecheap's Domain Insights & Trends Report can be a valuable resource when helping clients make these decisions, guiding you to options you may not have considered otherwise. For example, when a desired .com domain is not available, registering your domain name with another TLD that's popular in that industry can be the next-best option.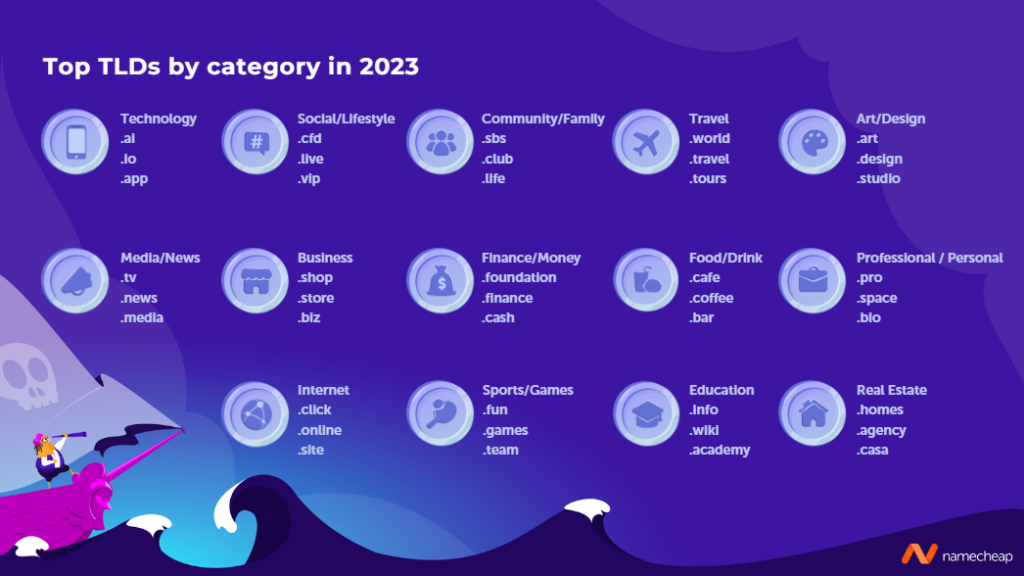 Namecheap's 2023 data shows the continued dominance of .COM as the world's top TLD despite a growth in other TLD registrations reaching 60.50%. However, niche domains like .CFD, .SBS, and .IO have also gained traction.
Among these, .IO is popular among tech brands, .SBS is often used in the charity space, and .CFD is associated with clothing and fashion design. Notably, the .XYZ TLD has seen significant popularity, perhaps indicating a rise in creative mindsets among online retailers and personal brands. Despite this, it has shown lower renewal rates compared to .DEV, .IO, .APP, and .NET, which are among the top 5 renewal rates in 2023.
We hope you found this read enjoyable and informative. If so, we encourage you to explore other editions of our weekly WordPress design roundup. Each edition features the latest trends, tips, and inspiration for designing a stunning WordPress website. Happy designing!