WordCamp US Recap: One Word – Gutenberg!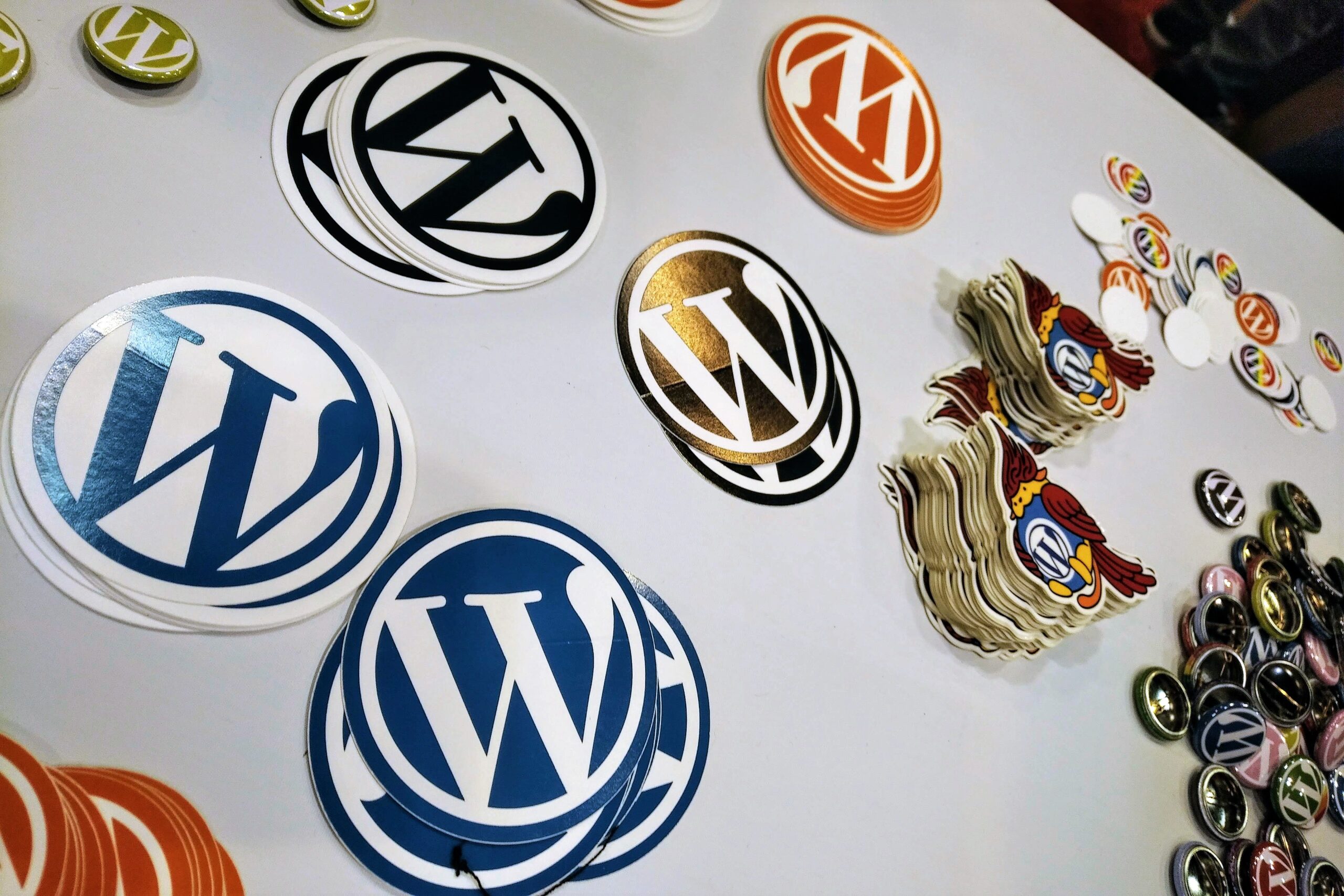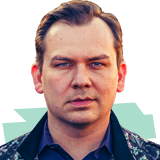 Rodney Brazil
12 Nov 2019
Want to hang out with WordPress fans from across the globe? Come on. It'll be fun. You might even get the chance to chat with a Googler or climb into a treehouse with Matt Mullenweg.
These are just two examples of encounters attendees had at WordCamp US 2019, held November 1-3 in St. Louis, Missouri. The most extensive WordPress event held annually in the United States, nearly 50 organizers led a team of 120+ volunteers to welcome, navigate, and herd over a thousand attendees.
EasyWP was excited to help sponsor WordCamp US this year, along with other companies working to democratize the web, such as popular page builder, Elementor, and the developers of the language-translation plugin Weglot.
Here at EasyWP, we aim to make the WordPress experience accessible and convenient to all. We think that everyone should be able to affordably create content online using WordPress, without the jumbles or hosting hurdles of the past. It was inspiring to see so many people who agreed with that philosophy.
From hour-long workshops to 15-minute lightning sessions, just under 100 speakers gave presentations on topics related to UX, managing a remote workforce, and the politics of open-source software.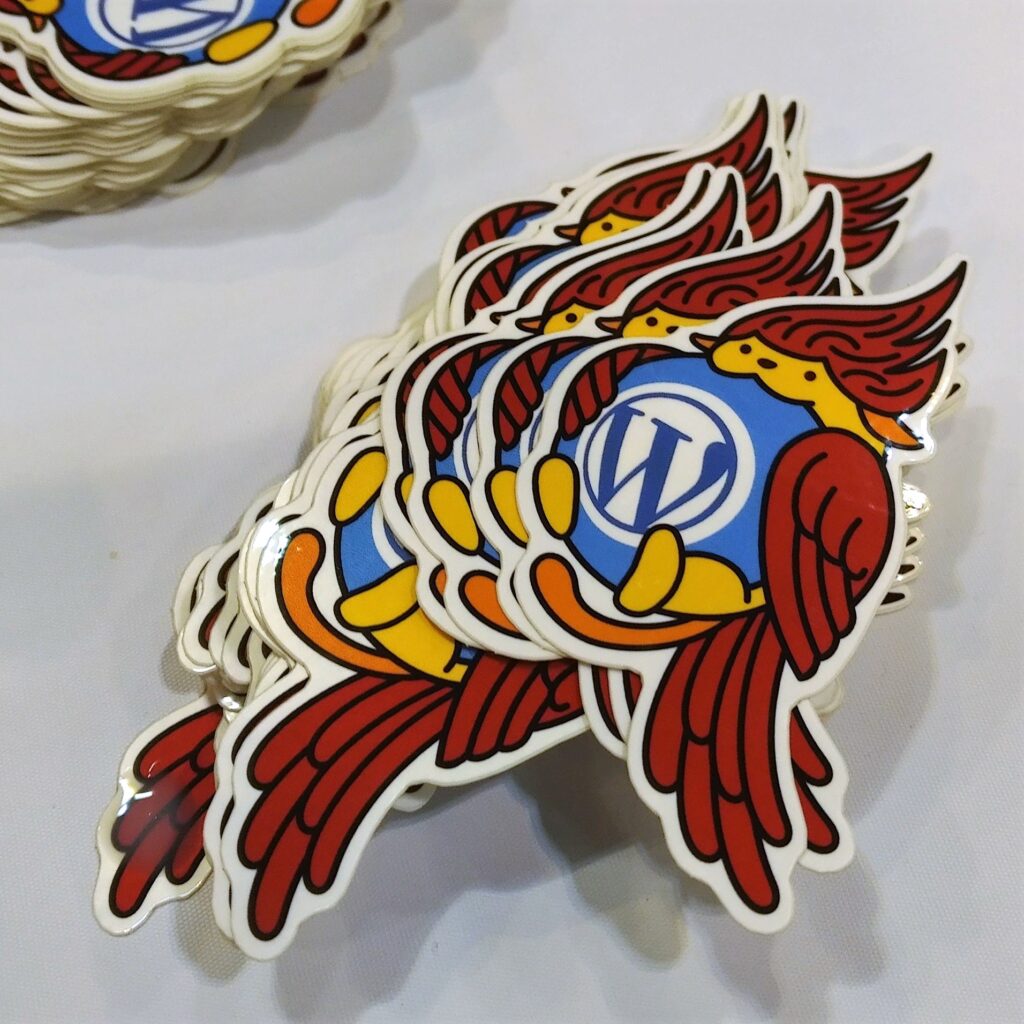 Preparing for WordCamp US
Setup commenced on Thursday, where sponsor attendees (like me!) were allowed into host location America's Center, to prop up banners and spread out stickers. My level of excitement grew instantly when I entered the Sponsor Hall, and saw logos from so many industry leaders, like PayPal and Yoast.
Once our EasyWP swag was in place, I headed out to get some rest before the weekend.
Let the Sessions Begin
Hundreds of people arrived early on Friday to make the most out of the first day of WordCamp US. The Sponsor Hall opened at 8 am, and the first round of sessions started about an hour later.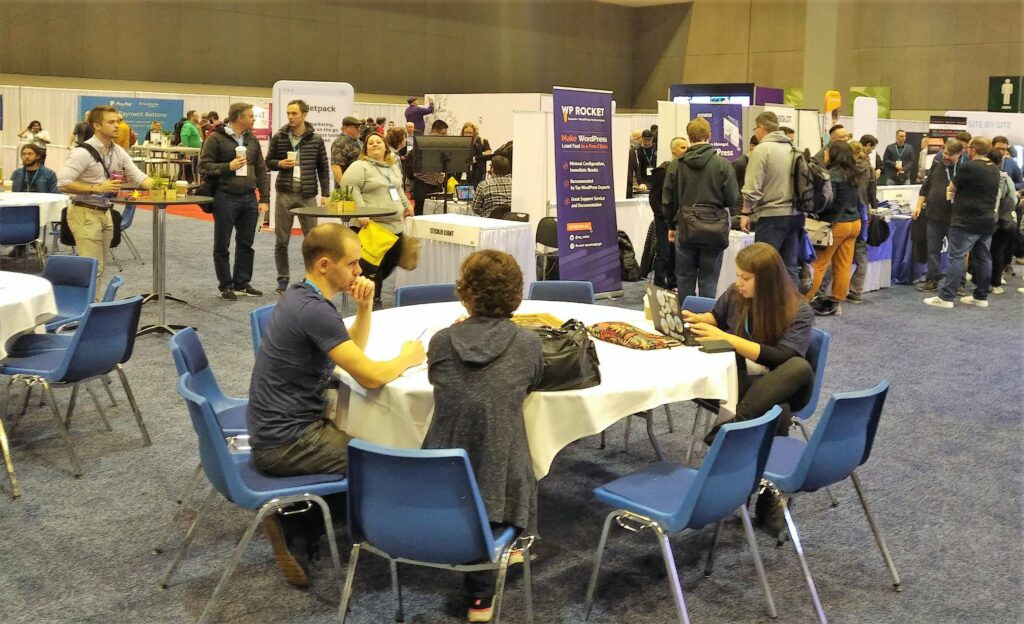 While a full, diverse set of topics were discussed throughout the weekend, there were undoubtedly a few themes that stood out. For Friday's sessions, many focused on the importance of an open web. For her presentation, Helen Hou-Sandi, Lead Developer for WordPress and the Director of Open Source Initiatives at 10up, raised the questions:
What is the definition of 'open source'?
How 'open' is WordPress, anyway?
What makes WordPress open source, how open is the process, and how does the project participate in the open web?
Since WordPress is open-source and free to be used and "remixed" by anyone, Hou-Sandi expressed her belief in the importance of the WordPress Code of Conduct in forming a community and making clear to the world who this code is intended for.
Accessibility was a big topic at WordCamp US 2019. Several speakers referred to accessibility, including Matt Mullenweg during his State of the Word presentation.
Web developer and author Natalie MacLees shared the CDC statistic that an estimated 1 in 4 people is affected by some form of disability. Therefore, developing websites that are accessible to everyone is a crucial area of focus as companies strive toward in the race to serve a global population.
MacLees offered a 90-minute training session explaining official Website Content Accessibility Guidelines, and how to uncover accessibility issues on your own website.
Friday night was dedicated to WordFest, a networking event, and a celebration of WordPress. This year, it was held at the City Museum in St. Louis, a menagerie of whimsical, interactive art installations, including slides, climbing walls, and an indoor treehouse.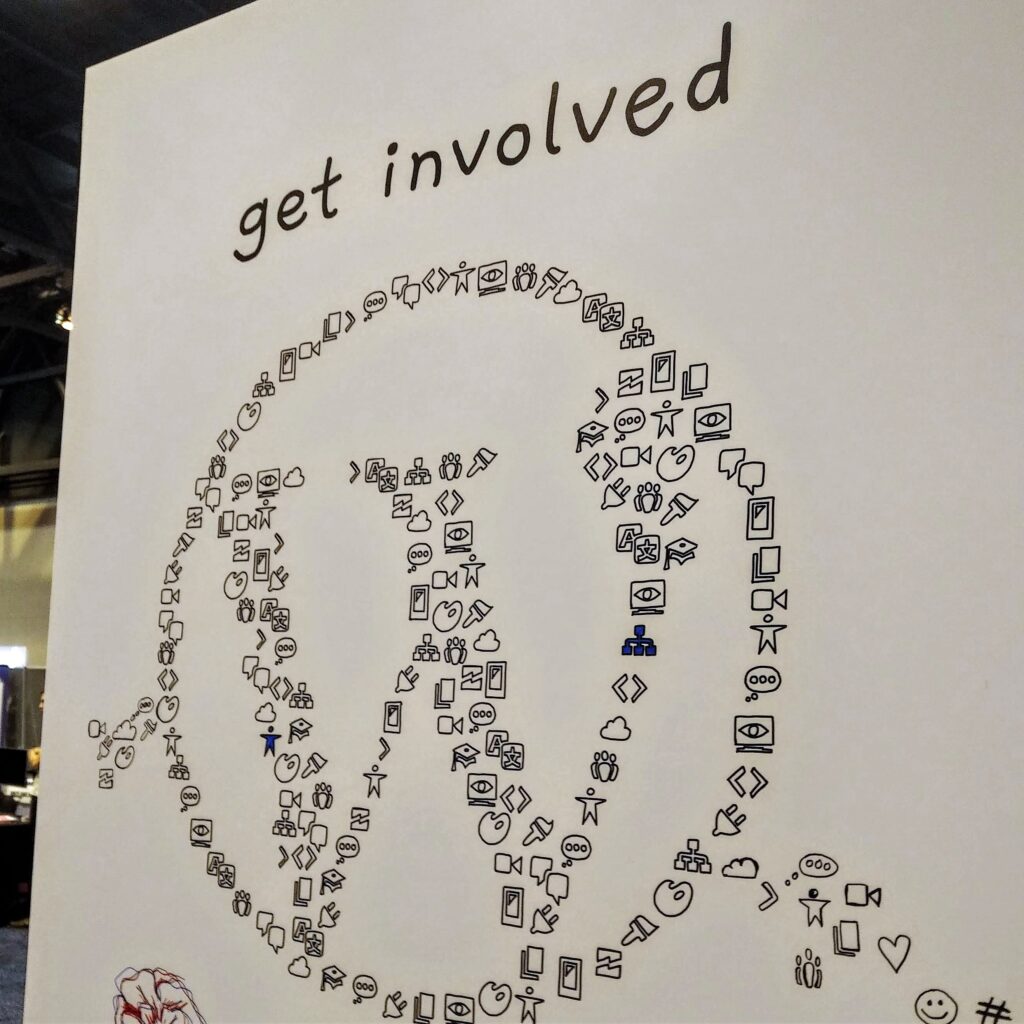 Scalability, Privacy, & Gutenberg Blocks
Saturday's presentations mostly focused on advice for people who work with WordPress day in and day out. Frontend developer Chance Strickland presented the talk, Structuring Modern WordPress Sites for Scale, which elaborated on a variety of approaches designers can take to build resilient, scalable, and forward-looking sites.
As more and more consumers focus on data privacy, the debate about responsible use of user tracking has also heated up. According to the Pew Research Center, 64% of people in the United States have been personally affected by a data breach. Full-stack LAMP web developer, Katherine White, covered how to track and learn about your users without being creepy, such as analyzing form data trends, and monitoring site search queries.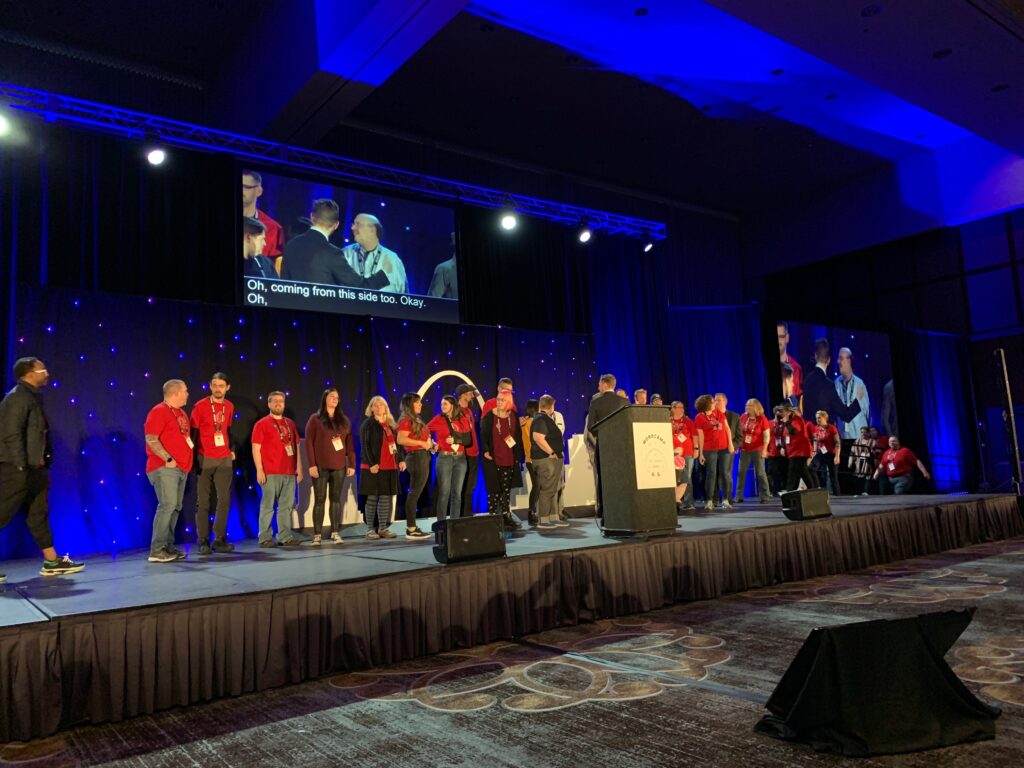 State of the Word 2019
Of course, the main event of the weekend was founding developer Matt Mullenweg's State of the Word address. The keynote speech started off with a screening of Open: The Community Code. This film included interviews with WordCamp organizers from around the United States, as well as Mullenweg himself.
This short film primarily explored the history of how volunteers do all the heavy lifting when it comes to WordPress, and raised questions about the ethics of profiting from the work of developers who do not get paid.
After the screening, Mullenweg talked about events of the last year, most notably the introduction of Gutenberg as a core feature of WordPress. While Mullenweg stopped short of apologizing for the problematic initial Gutenberg update, he explained that "We wanted to disrupt ourselves," referring to the WordPress developer community, in an effort to modernize the code for the future.

Watch a video of the Q&A Session with Matt Mullenweg from WordCamp 2019.
The need to quickly fix Gutenberg was immediately recognized, and the 200 developers working on the project at launch have since doubled, according to Mullenweg's data.

For the November WordPress 5.3 update, Mullenweg announced plans for a new Twenty Twenty theme and more than 150 block improvements. He also made a call to the WordPress community that "We need more blocks," insisting that blocks will become the primary component of all WordPress sites going forward.

At the end of his speech, Mullenweg revealed that his slide presentation had not been created in PowerPoint, but was fully built within Gutenberg, using blocks. Some members of the audience reacted to this with gasps or applause, while others chuckled that the slide deck had played error-free, admitting that, yes, Gutenberg is in fact, better than it was a year ago.

Overall, it was affirming to see that our approach here at EasyWP is right on track: Democratize and elevate WordPress–for everyone. We got the chance to build more relationships within this thriving community, a valuable experience in a world that can seem so separated. WordPress will continue to be the preferred CMS for site-builders at all experience levels, and we look forward to helping more and more people take part in this movement.