How to resolve a "deceptive site ahead" warning on your website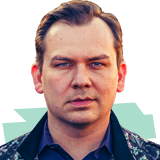 Rodney Brazil
20 Feb 2023
It is a nightmare for website owners when they are flagged as dangerous by Google Chrome with a "deceptive site ahead" warning. Not only does it put fear in the minds of potential site visitors, but it also affects a website's ranking in Google searches. This article will provide the necessary information on how to fix a deceptive site ahead warning on your WordPress website and explain steps to avoid getting flagged in the first place.
Google warning messages
Google has been trying to protect its users from malicious websites for a long time. To do this, they display various warning messages in Google Chrome and on their search engine results page (SERP) whenever they detect a potentially harmful website.
The most common warning messages on SERPs relate to mobile functionality:
May open the site's homepage
Appears when Google discovers a potentially faulty redirect.
Uses Flash. May not work on your device.
Appears when Flash video files are used on a page.
The most common warning messages in Google Chrome, and the ones were are primarily concerned with today, are:
The site ahead contains malware
Deceptive site ahead
Unsafe website warning
These warnings usually appear when you try to access the website from a Google search that the search engine has flagged as harmful. Chrome browsers also block sites, making it very difficult to proceed, even when you know the site is safe.
In theory, these warnings are helpful for users, putting a barrier between online fraudsters and the innocent public. However, legitimate websites are often flagged based on errors and misinformation. Google usually tries to champion small businesses in its advertising campaigns, but their actions are very different.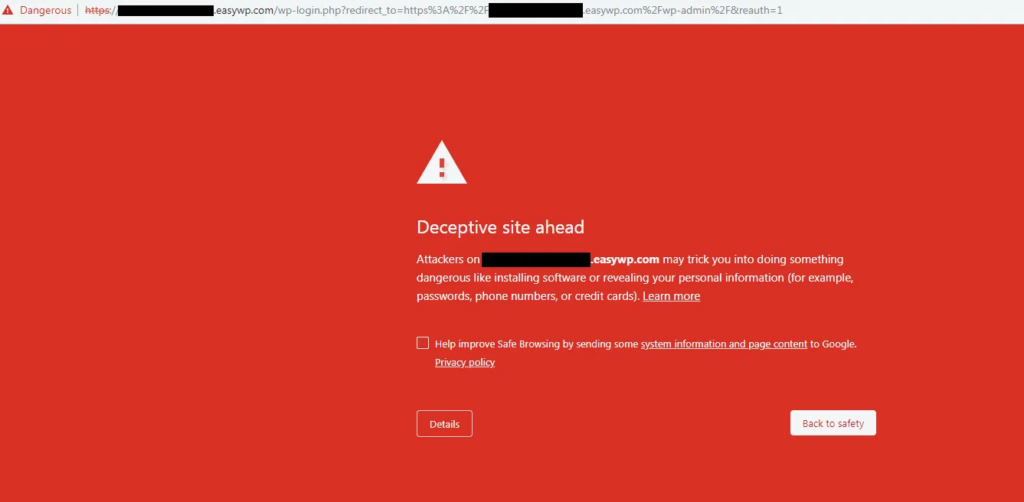 On at least three previous occasions, Google blocked all users of free EasyWP subdomains as suspicious, even though most of them were 100% legitimate WordPress blogs or businesses.
What is a "deceptive site ahead" warning?
A deceptive site ahead warning is a message displayed by Google when they detect that a website is potentially dangerous for any number of reasons. This warning is usually shown when Google sees that the website is trying to trick users into downloading malware or providing sensitive personal information.
The deceptive site ahead warning is meant to protect users from malicious websites and should be taken seriously, but as we mentioned, sometimes Google flags sites in error. If you receive this warning when visiting your own, taking the necessary steps to fix the issue is essential.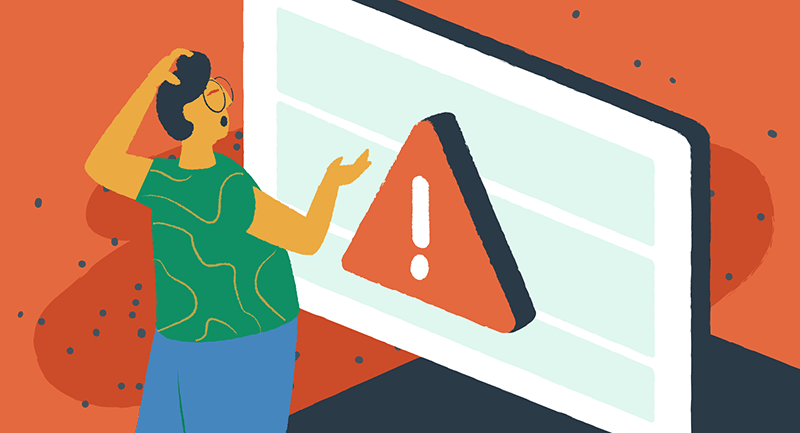 Why is your site flagged as dangerous by Google?
The response should be immediate and thorough if your site is flagged as dangerous, deceptive, or unsafe. Every minute that Chrome blocks your site could mean lost visitors and customers. Even after you take action to fix the problems, Google's response time to remove the warning can take hours or days.
Evaluate whether or not you have implemented any site functions that are actually deceptive. These may include:
Phishing: Your site dupes users into revealing their personal information, such as passwords, phone numbers, or social security numbers. Look at your site, and determine if any design elements mimic banks or government entities, even if it's unintentional.
Deceptive content: The content tries to mislead you into doing something you'd only do for a trusted entity — for example, sharing a password or downloading software. Downloadable resources that are not adequately labeled can be flagged as deceptive, even when they are helpful and virus-free.
Insufficiently labeled third-party services and cookies: A third-party service operates a site or service on behalf of another entity. Concealing third-party integrations can lead to warnings, even if it was done for design or UX reasons.
When you evaluate your site, think critically, and look for elements that might be confusing. Remember, Google's security algorithms are based on patterns. If a page on your site resembles a known deceptive practice in any way, your visitors could see a red flag.
How to check the safe browsing site status
When you receive a deceptive site ahead warning, it's a best practice to check the website's safe browsing site status. This check can be done by visiting Google's Safe Browsing site status page and entering the URL of the website.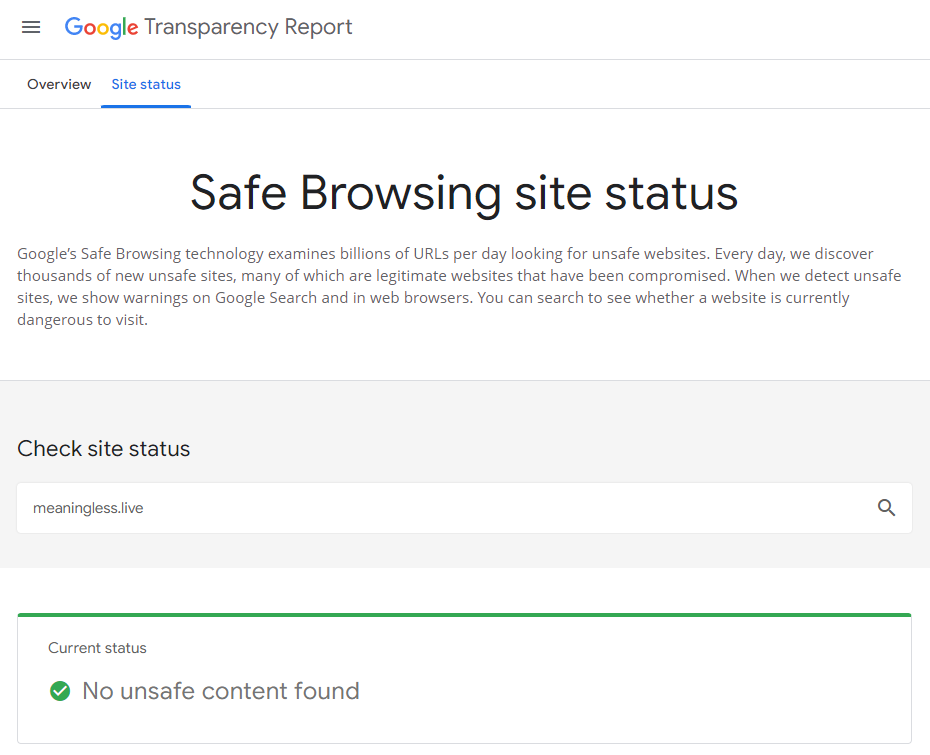 Here, you can enter the URL of your website and check the status. If the site is flagged as unsafe, you will see some indication of the reason. Google won't tell you how to fix the issue, but the Safe Browsing tool should give you some clues. Please note that this tool does not work well for large websites with extensive content. For those with large, layered websites, try Sucuri Site Check.
Once the malicious content is removed, you can submit a request for re-evaluation, and upon review, Google will update the site status, and you can then be sure that your website is safe for users to access.
How to fix a deceptive site ahead warning
The only way to fix a deceptive site ahead warning is to remove the content that triggered the alert or convince Google that their detection system was wrong.
The actual steps for removing seemingly deceptive or unsafe content will vary by situation, but here are some of the most common situations for WordPress sites, with basic suggestions on how to eliminate them:
Site contains malware. Use a malware removal plugin, such as Malcare, to remove any detected malware in one click.
Suspicious plugins found. Uninstall any suspicious plugins and replace them with a different well-reviewed plugin from the official WordPress library.
Credit card skimming. Another form of malware installed by hackers that inject Javascript to skim credit card details. Keep your WordPress payment gateways up-to-date and use a malware removal plugin to protect you from future hacks.
Backlinks from deceptive domains. It's possible to be flagged because too many misleading domains link back to your content. Use the link disavow tool in Google Search Console to disassociate your site from sketchy domains.
Blacklisted outbound links. Sometimes you link to a resource on a domain that looks safe, but Google later blacklists that domain. Search for all outbound links, including image links, on your website, and if any are pointed to a newly blacklisted domain, replace them.
Once you believe you have resolved any and all issues that raised the deceptive site warning, it's crucial to request re-evaluation from Google. This can be done through the Safe Browsing site status page or through a validated Google Search Console dashboard.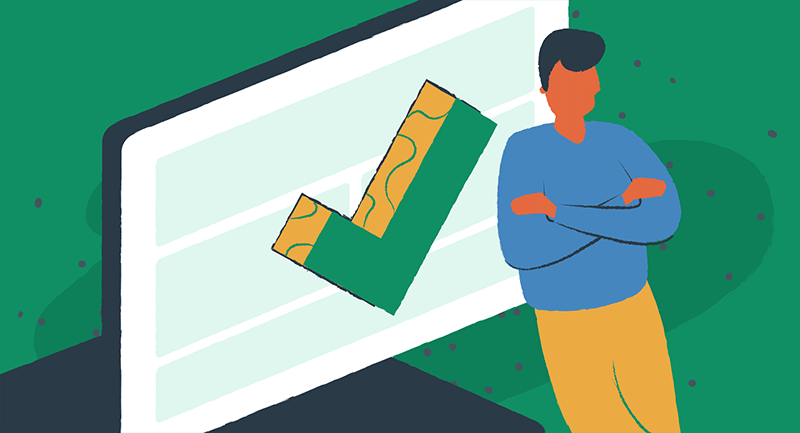 How to prevent a future deceptive site ahead warnings
The best way to prevent a deceptive site ahead warning is to keep your website secure and up-to-date.
Clearly label links and buttons with relevant anchor text.
Use a free web-based site scanner to check the status of any third-party domain before linking it on your site.
Install an SSL certificate on your WordPress website.
Keep your website's software and WordPress plugins up-to-date.
Regularly scan your website for malicious code or links with a preventative WordPress security plugin.
Using reputable WordPress hosting services.
By taking these steps, you can ensure that your website is safe for visitors and minimize the risk of getting any warning from Google Chrome.
Google warning messages vs. the world
We don't think of Alphabet Company as the bad guy, but it's fair to say that Google warning messages can be detrimental to innocent site owners. Still, these warnings can serve as a guide to keeping your website (and domain) healthy and user friendly. Resolving deceptive site ahead warnings can lead to a stronger, less vulnerable site moving forward, so it's important to monitor these messages closely.
Interested to know more about WordPress site security? Check out our five simple steps to prevent WordPress hacks.