Is EasyWP the fastest way to set up a WordPress website?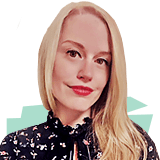 Erin Huebscher
08 Jan 2021
It's already been established that EasyWP is the fastest Managed WordPress host when it comes to Fully Loaded Time, Time to First Byte, and Price Per Month.
But what about how fast it actually takes to set up a WordPress website? I decided to put EasyWP to the test, alongside several Managed WordPress Hosting competitors, to see if we could also claim that we're the fastest in terms of setup.
In no particular order, they are as follows: BlueHost, Kinsta, FlyWheel, and WPEngine. And, to make things extra fair and square, I chose the starter/beginner monthly plan for each provider.
Without further ado, let the speed test begin!
EasyWP setup
On the EasyWP homepage, I first scrolled down to the different plans offered (Starter, Turbo, Supersonic) and chose the Starter plan, which is offered at $3.88 per month (the first month being only $1.00).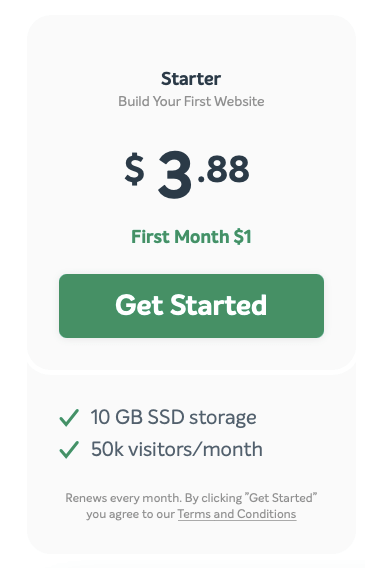 My next step? Naming my WordPress website.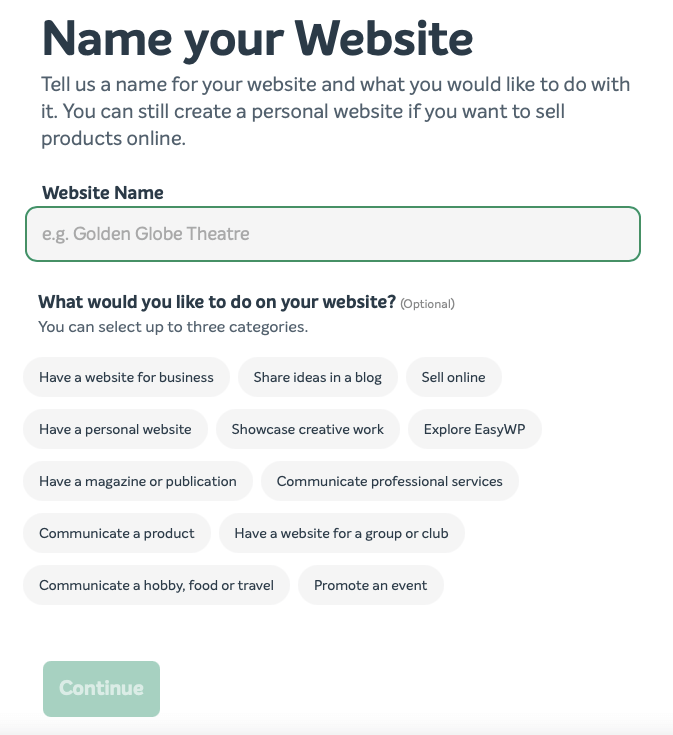 Here's what I decided to name mine: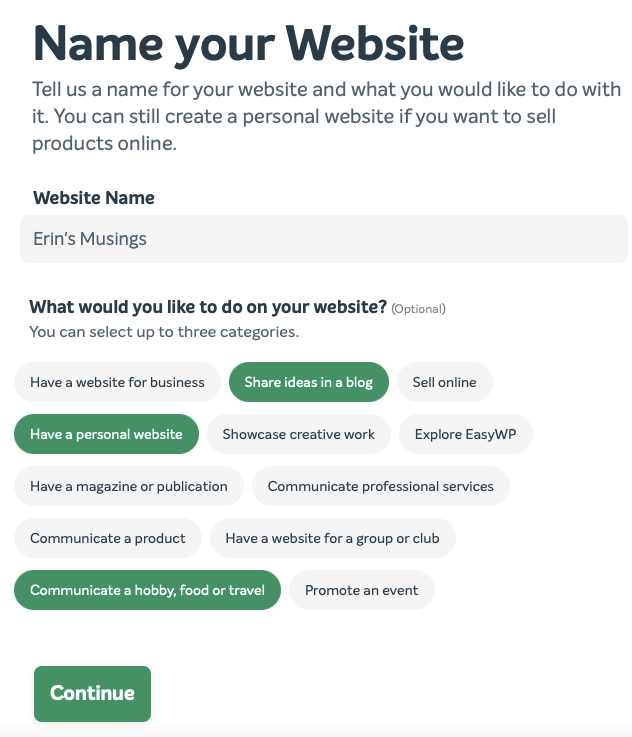 Now it's time to choose my domain name (you can see it already filled it in with erins-musings):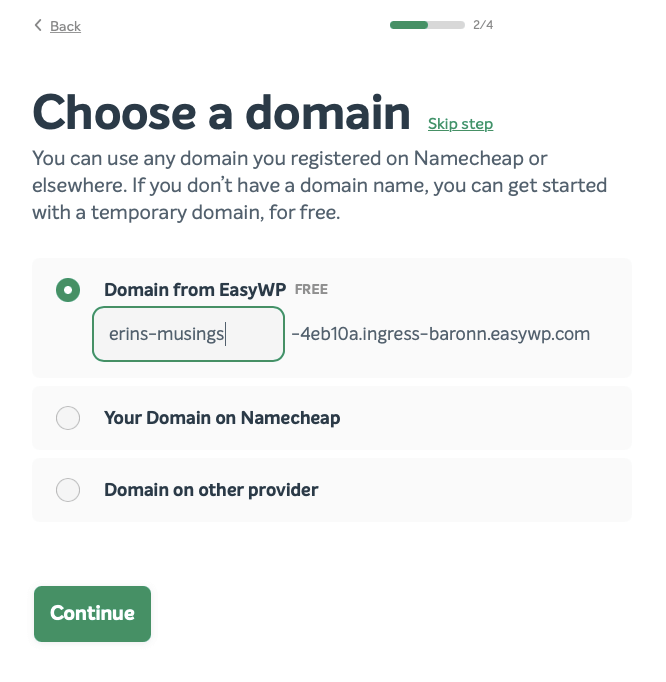 Now I'm asked if I want certain plugins with my WordPress website: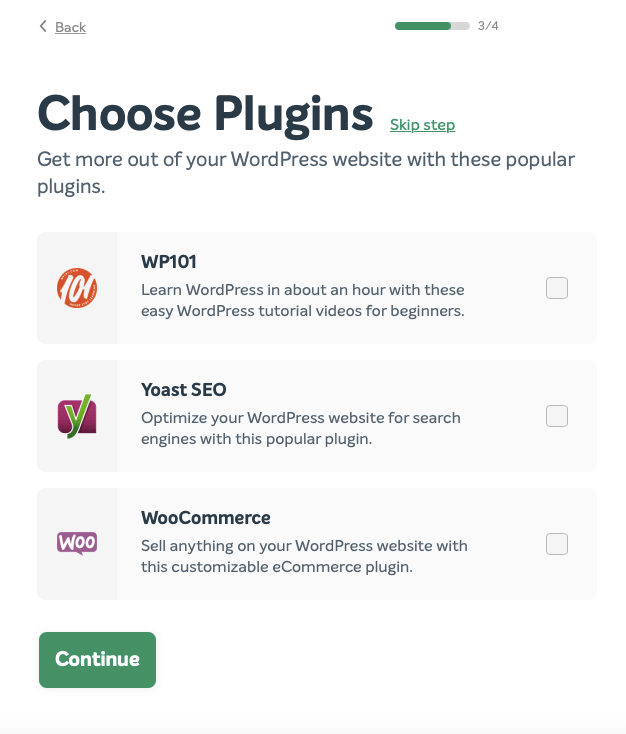 Then I'm asked to confirm all my details: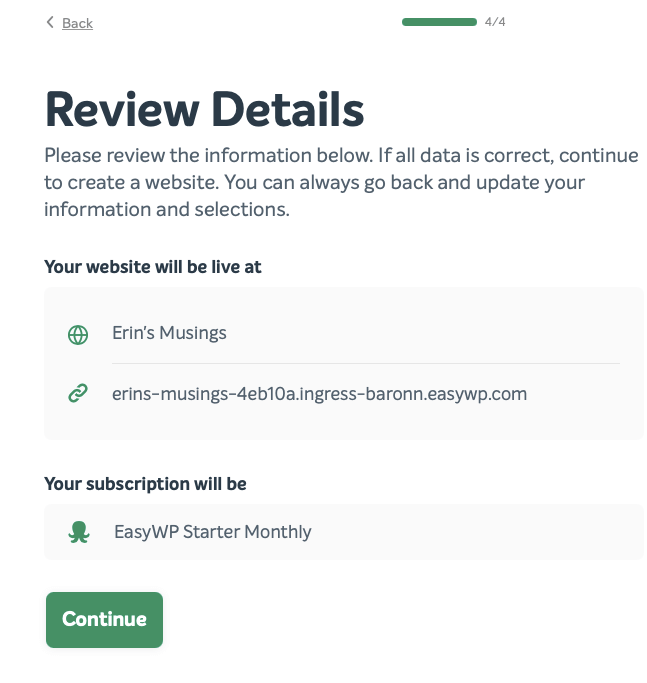 As soon as I clicked on the "Continue" button, I set my timer and saw it only took 14 seconds with EasyWP to set up my WordPress website.

BlueHost setup
Next up? BlueHost.
The starter/beginner plan offered with BlueHost is called, "Build," which starts at $19.95 per month.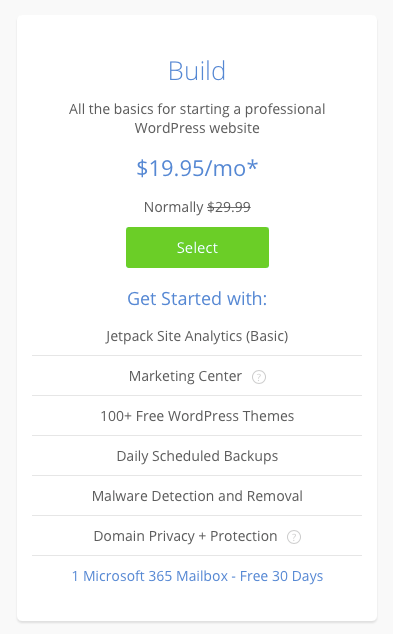 After adding in my billing details (nope, I won't be sharing those!) I was presented with this screen: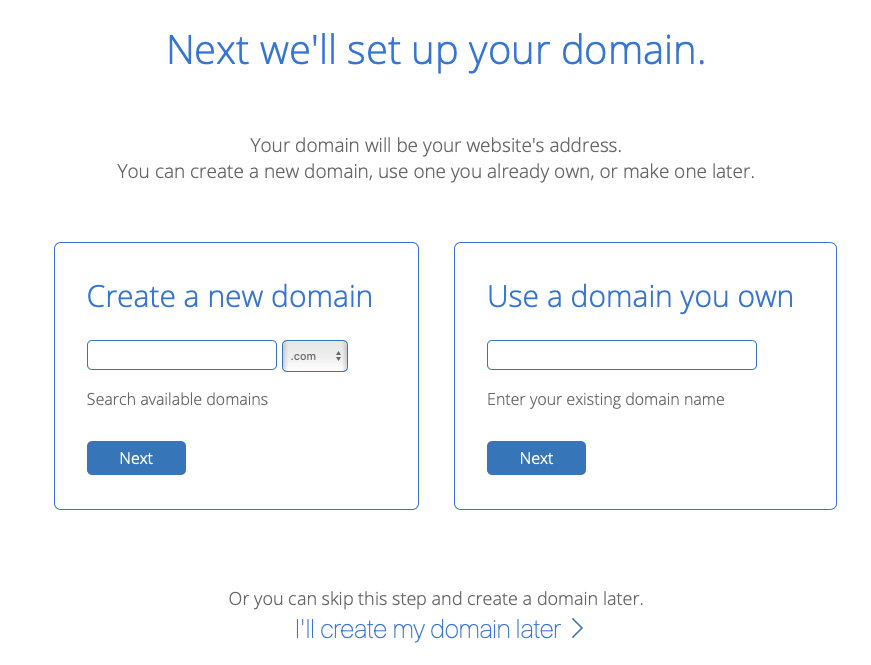 (I decided to skip this step and create a domain name later.)
Just like EasyWP, BlueHost gave me the prompt to name my website: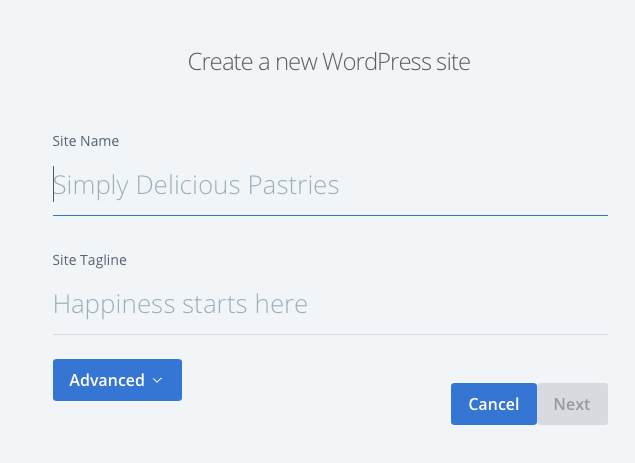 To keep things consistent across the board, you'll see I went for the following: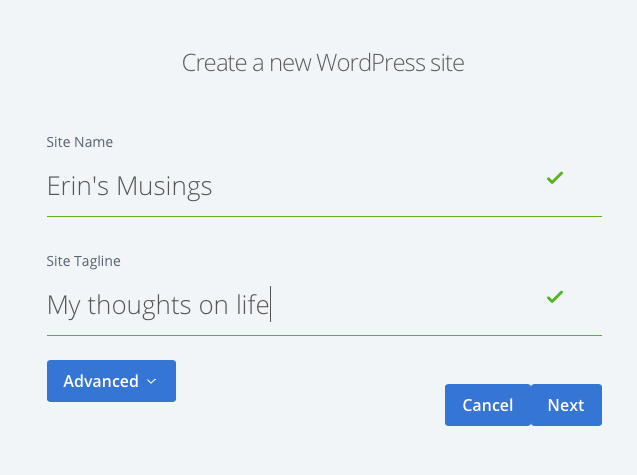 After clicking the "Next" button, I received this message: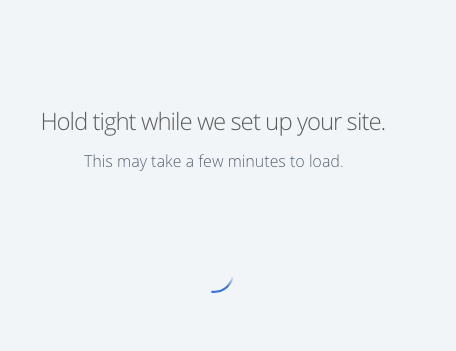 Simultaneously setting my timer, I then received this message 20 seconds later:

Kinsta setup
Third on my list? Setting up a website with Kinsta, another popular managed WordPress hosting provider.
On their homepage, I took a look at all the plans offered and again, chose their "Starter" plan, which is offered at $30.00 per month.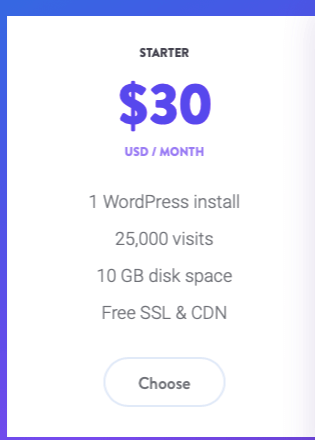 After providing my billing details and purchasing, I was presented with this screen: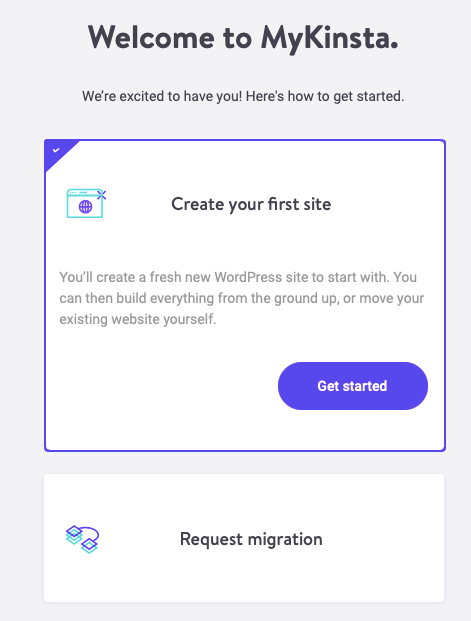 Clicking on "Get started," the next screen gave me some more options.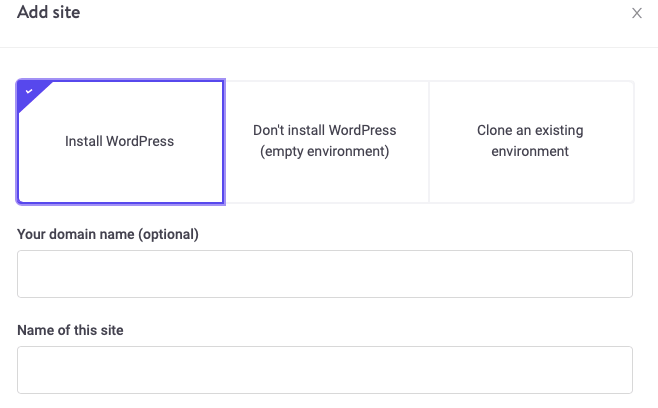 Naturally, I chose to "Install WordPress."
At the very bottom of this page came this prompt:

Once I clicked on "Add site," I set my timer and began the waiting game.
Almost 12 minutes later, I received this message: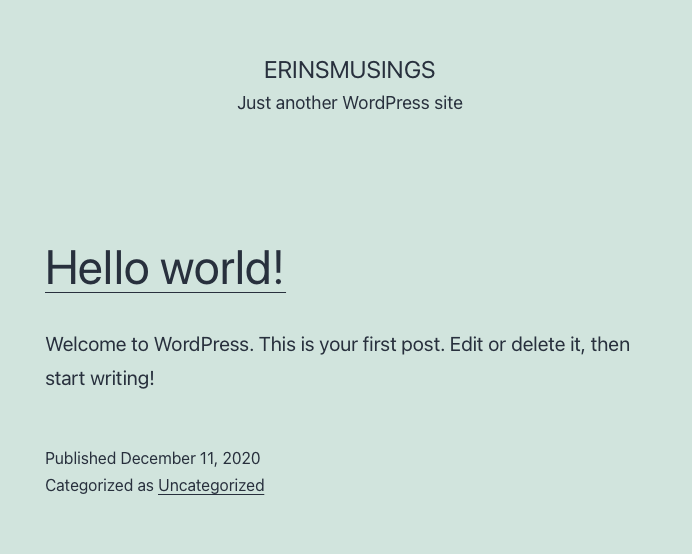 FlyWheel setup
Just like with all the other Managed WordPress hosts, I chose FlyWheel's beginner plan, aptly-titled "Tiny." This plan is offered at $15.00 per month.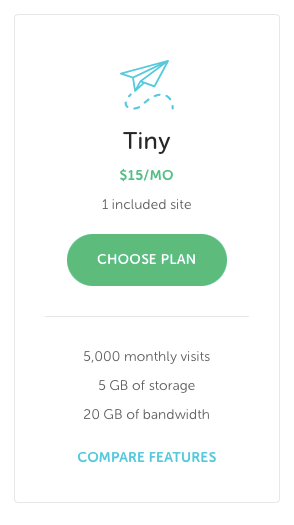 Once I provided my billing details, I was prompted to enter in my website's name (Erin's Musings) as well as a temporary domain name, similar to EasyWP.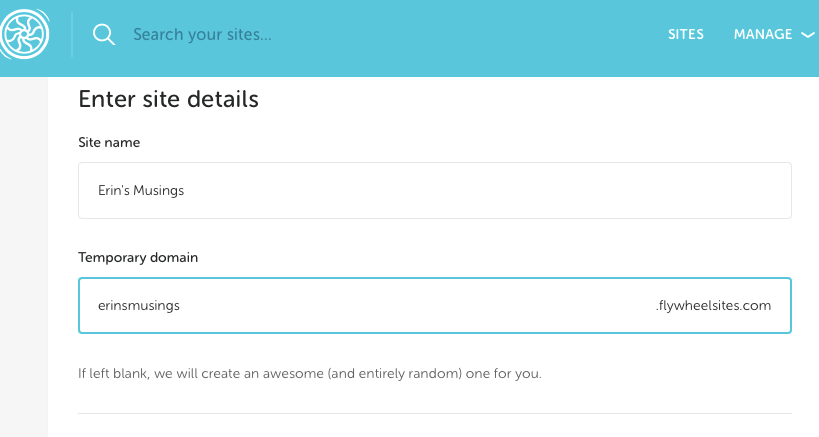 After filling in the necessary information, I set my timer when this screen popped up: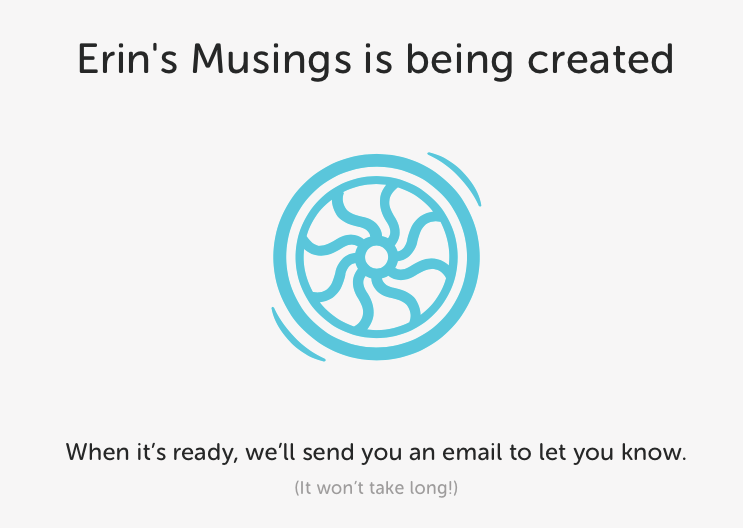 I checked my email and noticed 4 minutes later that my WordPress website with FlyWheel had been created.
WPEngine setup
Last, but not least, I set out to create a WordPress website with WPEngine, selecting the "Startup" plan offered, which is set at $30.00 per month.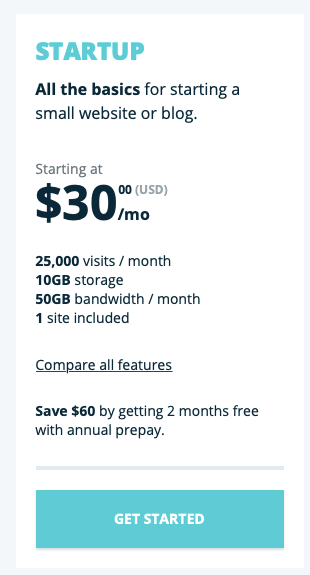 Again, after providing my billing details, I named my website (yes, Erin's Musings):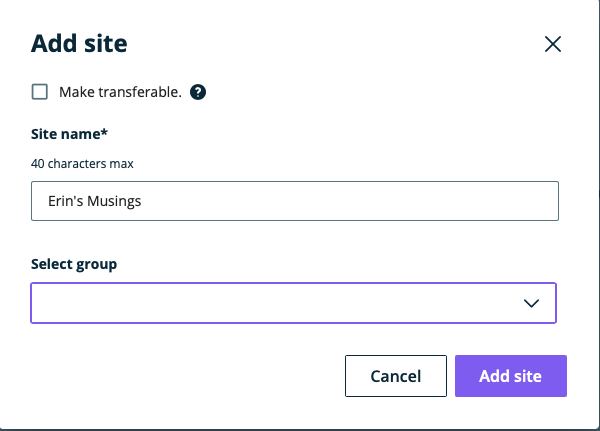 Similar to the others, I was given the opportunity to name my environment with a wpengine.com domain.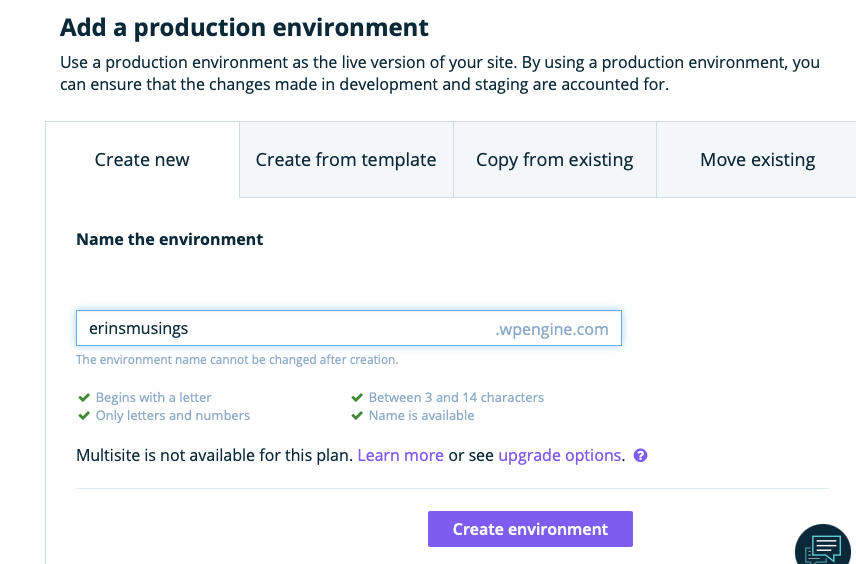 Just like FlyWheel, I was told I'd receive an email once my WordPress website had been created. Exactly 6 minutes later, I received this email: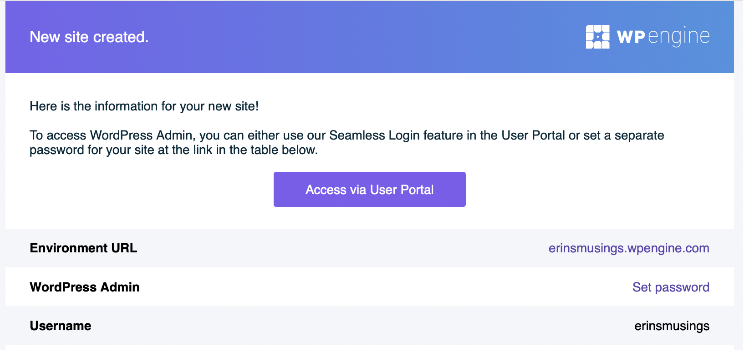 The wrap-up
Well, folks, the speed test winner is pretty clear.
EasyWP is the fastest way to set up a WordPress website, clocking in at just 14 seconds, followed closely by BlueHost, which came in at 20 seconds.
As for the others? Kinsta ranked last with 12 minutes, whereas FlyWheel and WPEngine were neck-and-neck, at 4 minutes and 6 minutes, respectively.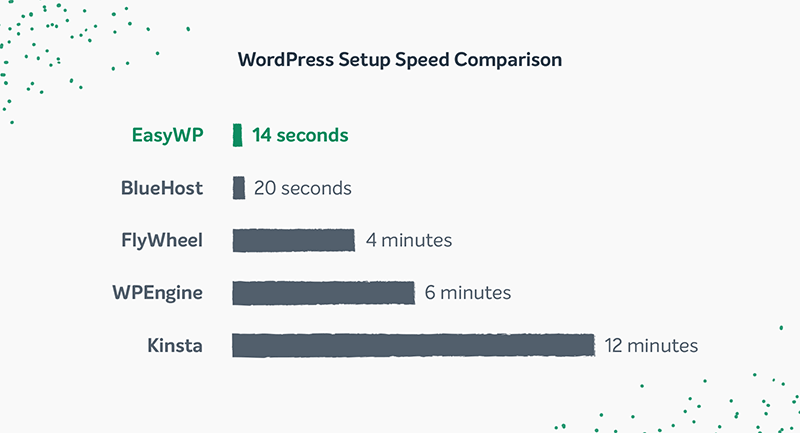 It's also worth nothing here that EasyWP is also the cheapest, by far, amongst the aforementioned competitors. (EasyWP's Starter plan is only $1.00 a month for the first month.) The others are considerably more expensive, with two (Kinsta and WPEngine) weighing in at $30.00 per month.
So why is EasyWP so cheap? It's all thanks to its containerized cloud hosting platform. By using commodity hardware and open-source software, EasyWP delivers that "set-and-forget" cloud experience at a fraction of the competitor cost and with the least amount of time to get a WordPress website started.
It's no wonder, then, why EasyWP currently powers over 100,000 websites – and counting.