The EasyWP Dispatch – Mindful design, plugin vulnerabilities, and a new e-commerce startup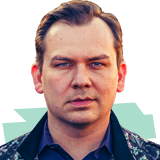 Rodney Brazil
26 Oct 2023
Welcome to The EasyWP Dispatch! In this edition, we bring you a trio of stories that shed light on the ever-evolving world of WordPress and web development. First, we'll explore the art of mindful website design, delving into strategies to enhance user experience and avoid unnecessary agitation. Next, we'll uncover a security concern affecting millions of WordPress sites due to a vulnerability in the widely-used LiteSpeed WordPress cache plugin. Lastly, we'll introduce you to the innovative e-commerce startup I Own My Data (IOMD), which aims to empower customers by giving them control over their shopping data.
Avoid user agitation with mindful website design
The advancements in technology have greatly improved the user experience on websites and digital products. However, there are still design elements that can negatively impact the user experience and cause cognitive strain. Goran Paun, Creative Director of ArtVersion, recently shared tips for mindful website design in an article on Forbes.
While animations can enhance the visual appeal of a website, they should be used purposefully and not overwhelm the user, Paun observers. Another consideration is the use of chatbots. While they can be helpful in automating customer support, their effectiveness varies depending on the target audience. Older generations are less accepting of chatbots that automatically pop up on websites, so alternative communication options should be considered for brands targeting this demographic.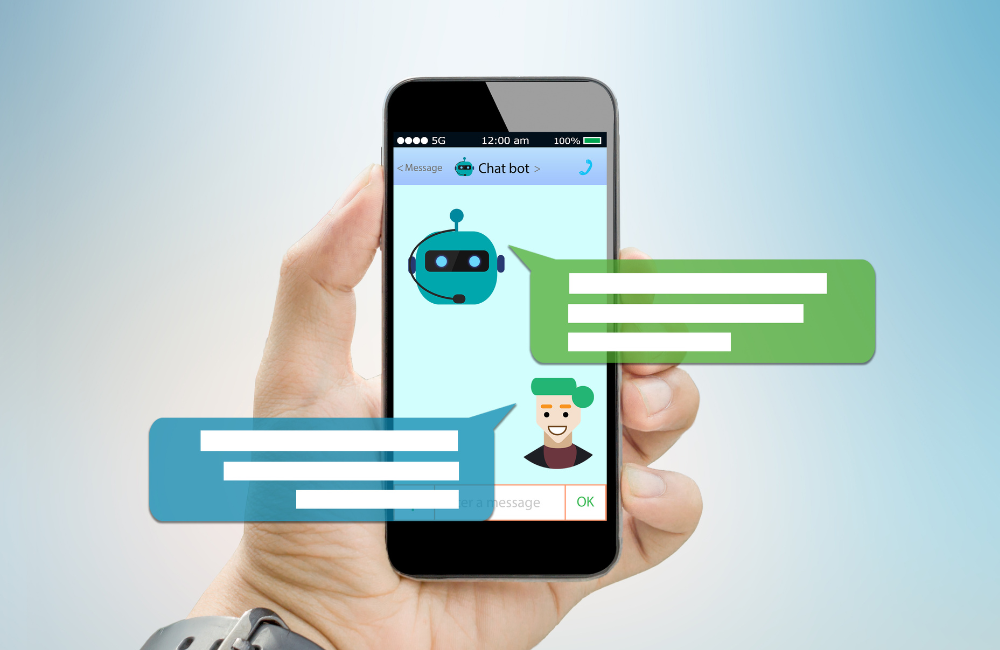 Optimizing visual assets is also crucial for a seamless user experience. Large images can slow down loading times and frustrate users, leading to increased bounce rates. It's important to resize images and optimize their resolution to fit the display capabilities of different devices.
Overall, creating an enjoyable user experience involves carefully considering the use of modern web functionality. By incorporating these elements thoughtfully, websites can provide a seamless and engaging experience for users.
4 million WordPress sites affected by vulnerability in popular cache plugin
The popular LiteSpeed WordPress plugin recently addressed a serious vulnerability that left over 4 million websites at risk of compromise. The vulnerability, discovered by Wordfence, was a Cross-Site Scripting (XSS) vulnerability within the LiteSpeed plugin, which is widely used as a caching plugin for WordPress. XSS vulnerabilities exploit the lack of a security process called data sanitization and escaping, which filter the files that can be uploaded through legitimate inputs like contact forms. In the case of this vulnerability, the implementation of a shortcode functionality allowed hackers to upload malicious scripts by bypassing the necessary security protocols.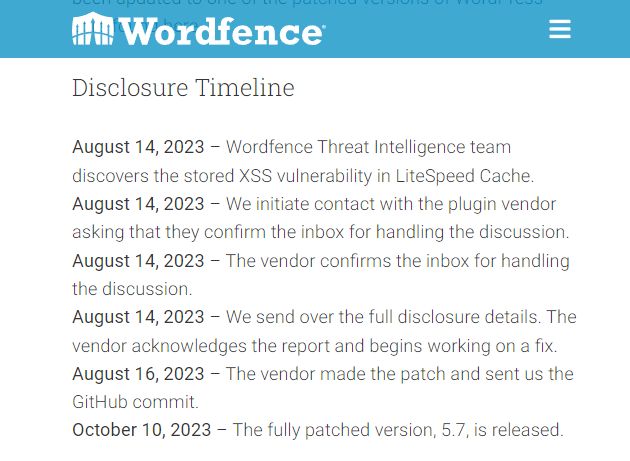 Image source: Wordfence
However, Search Engine Journal points out that this specific vulnerability requires the hacker to obtain contributor-level permissions, making it more complex than other unauthenticated threats. To mitigate this risk, LiteSpeed Cache users should update their plugin to version 5.7 or higher, which was released on October 10, 2023. It is crucial for website owners to take action promptly to protect their sites from potential exploitation.
E-commerce startup aims to give customers control of their shopping data
I Own My Data (IOMD), a startup founded by Rohan Mahadevan, aims to simplify the online purchasing process by eliminating the need for consumers to create accounts and deal with password requirements and follow-up promotional communications. TechCrunch reports IOMD's Node platform allows users to manage and save all their online interactions, purchases, and profiles on their own devices. With Node, users' private information is stored on their devices, ensuring faster transactions and enhanced security.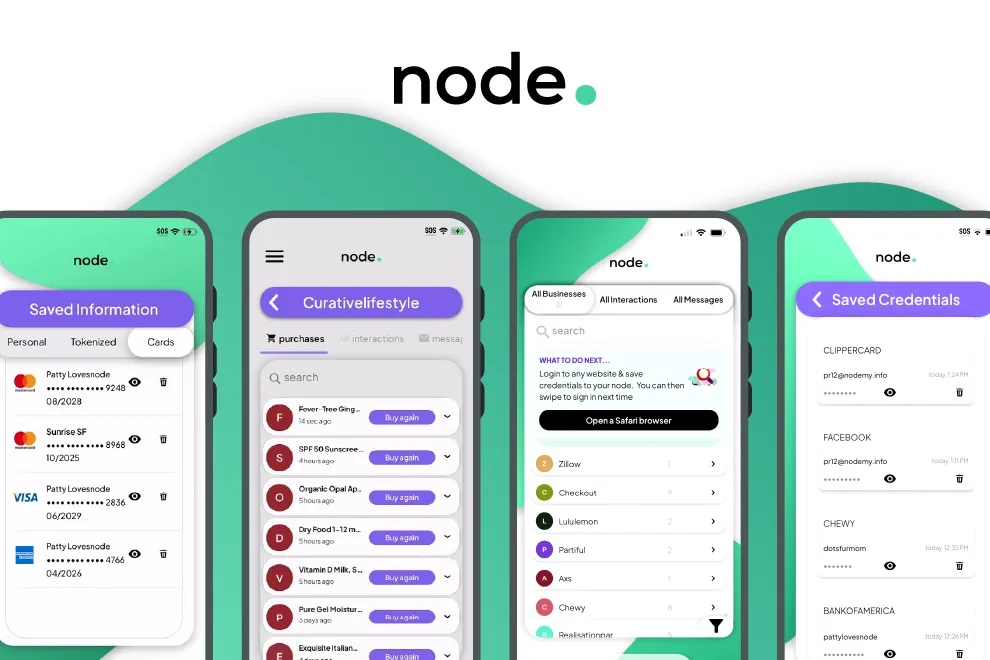 Image source: I Own My Data
The company recently raised $2.75 million in seed funding and is currently onboarding merchants into its beta program. IOMD plans to serve any merchant worldwide but believes that those with a significant number of guest checkouts will benefit the most from its offering. Mahadevan emphasizes that IOMD is not a payments company but rather an information company focusing on securely storing user data. 

And that's a wrap for this edition of The EasyWP Dispatch. If you found these insights valuable, be sure to delve into our archive of previous editions for even more WordPress news, trends, and updates. Keep an eye on this space for the most recent developments in the dynamic realm of web design and development. Stay inspired, stay innovative!