8 best WordPress plugins for social media to boost your presence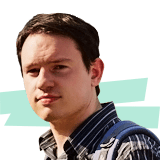 Richard King
WordPress Expert
17 Mar 2023
Social media brings a whole new layer of humanness to your brand. But as a small business juggling many responsibilities, you may have neglected sending out regular LinkedIn or Twitter posts, struggled to develop new ideas, and stopped connecting with your target audience altogether.
One of the easiest ways to improve your social outreach is by using WordPress plugins for social media. These dedicated social plugins offer a variety of time-saving features, such as automated posting and the ability to strategically repurpose your old content.
Many plugins seamlessly integrate with the networks you do business on, such as Facebook, Twitter, and LinkedIn, and allow you to add buttons that encourage people to share your content.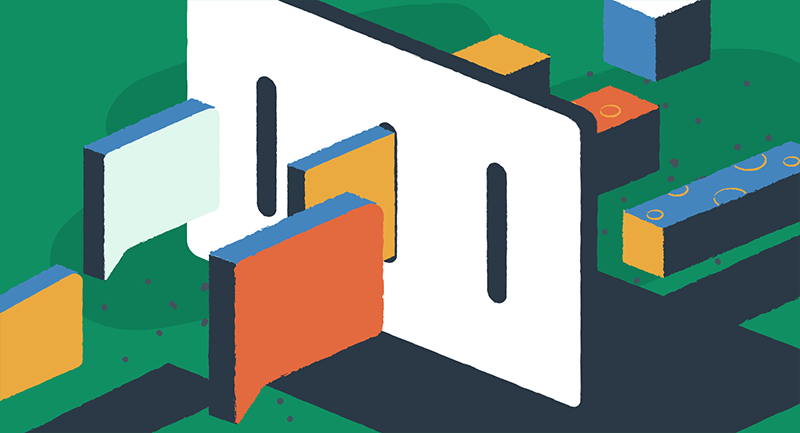 But with so many different options, it can be hard to pick the right plugin. With that in mind, let's look at the top 8 WordPress Plugins for social media to enhance your presence.
The best WordPress plugins for social media
1. Social Media Feather
In need of a lightweight plugin? Social Media Feather lets you add a "share this" button for sharing your content across different platforms. And it does this without slowing down your site's loading speed or taking up too much space on the page. This simple-to-use plugin also allows you to customize the icon visuals to give you a more personalized touch.
The tool, which is now part of the technology company ShareThis, provides an easy way for your business to create shareable content. The plugin also encourages visitors to share content with their networks, allowing you to reach new audiences.

Luckily, Social Media Feather is free, making it a great starting point if your business is just getting to grips with social media marketing.
2. Revive Old Posts
If you're looking for an easy and low-budget marketing strategy for your business, you can try refreshing and republishing your old blog posts. After all, you've probably spent time and resources publishing them in the first place, so you'll want to maximize the benefits.
Revive Old Posts (ROP) is a handy WordPress plugin that helps repost older content on your social media accounts at specified intervals, allowing maximum exposure for older pieces of content. ROP is compatible with Twitter, Facebook, LinkedIn, Tumblr, and Instagram.

There are 3 pricing plans to choose from: Personal, Business, and Marketer. But you can also download a free version on the WordPress plugin repository.
3. Social Icons Widget & Block
Created by the team at WPZOOM — who specialize in themes and plugins for WordPress — Social Icons Widget & Block is a free plugin that allows you to choose from over 50 social media networks. You can then add them to your sidebar or any other widget area in just a few clicks. The popular social media plugin includes over 400 customizable and easy-to-use icons to help you link social media profiles on your WordPress website.
This intuitive plugin makes connecting with potential customers on social media a breeze, and helps build those all-important business relationships.
4. Shareaholic
Want your content to be seen by more of your target audience? Shareholic lets you add share buttons and includes features such as related content recommendations and Google Analytics integration. The complete plugin ensures your business is visible on all major social networks. And like Social Media Feather – encourages visitors to share your content with their own network.

The feature-rich WordPress plugin for social media includes built-in marketing tools like email capture forms, pop ups, and content locking to help you increase engagement. Plus, it's free, so you can maximize your social media marketing without having to reach for your pockets.
5. NextScripts: Social Networks Auto-Poster
Allowing you to automatically post content from your blog or website to any social networks in just one click, Social Auto-Poster is a comprehensive plugin that supports many popular networks, including Facebook, Twitter, LinkedIn, Instagram and Pinterest. You can also customize the post text for each network with pre-defined tags for title and URL.

This time-saving plugin is excellent for small businesses as it automatically shares content across different networks without manual intervention. Plus, Auto-Poster features a powerful tool for tracking the performance of your shared content. This handy feature reviews what posts are performing best on each of your networks.
6. AddThis
Eager to gain new customers? AddThis provides an easy way to add sharing buttons for your social media networks on any page or post on your website. The plugin has built-in analytics that lets you track how many people shared each page or post on their networks, such as Facebook likes, shares, and tweets.

From a business perspective, this free-to-use plugin can generate more leads and traffic from existing content, as people will be encouraged to share your pages on their social networks. AddThis also offers a range of tools to help boost engagement, such as custom follow buttons for Twitter, Pinterest, and other networks.
7. Social Media Auto Publish
Developed by xyzscripts, Social Media Auto Publish simplifies sharing content on the best social networks and allows you to post new content or website pages automatically. You can set up rules for specific posts or categories, define which networks should be used, and even add custom hashtags. Additionally, Auto Publish supports automated reposting, which keeps old content active on your accounts.

This free-to-use plugin for social media is a great way to encourage engagement with your online content and spread awareness about your business or brand. The plugin's built-in features help you track the success of your shared content, allowing you to see what's working and what isn't.
8. Floating Social Bar
Offering an easy and attractive way to encourage visitors to follow your social media accounts, Floating Social Bar is a free social media WordPress plugin. It offers a range of analytics tools, such as tracking how many people click each icon and which social networks they're coming from.

Loading times are slashed dramatically due to its lightweight codebase and uses AJAX technology, preventing it from significantly slowing down page loading. Floating Social Bar also includes several customization options such as position (left /right sidebar), animation speed (how fast it slides when scrolled) and color scheme (dark/light).
Time to start growing your social media presence
Social media can be particularly tricky to navigate for small businesses and can often be put on the backburner. Luckily, there are a variety of WordPress plugins for social media – many of them free – that can help automate and strategize your content.
Using the best WordPress plugins for social media allows you to save time, increase user engagement, and promote your products and services to new audiences.
Enhancing your social media presence is just one of many ways to maximize your WordPress site. With over 59,000 WordPress plugins to choose from, there's a plugin for everything and everyone. Next, discover the 10 essential WordPress plugins you need to know about.