5 Best WordPress e-commerce plugins: pros and cons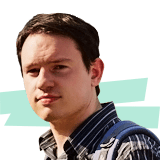 Richard King
WordPress Expert
18 Mar 2022
Building an online store has a unique set of challenges that extend beyond standard website design realms. From ensuring your website is mobile-friendly from a buyer's perspective to building trust with fast load times, product reviews, and seamless navigation — how well your e-commerce site is designed can be the difference between success and failure. 
One of the decisions you'll need to make early on is what WordPress e-commerce plugin best suits your specific business needs and what features will allow you to grow. There are many WordPress e-commerce plugins to choose from – each with its own set of designs, integrations, and support options, so deciding which one to choose is no easy task. In this comparison guide, we'll focus on five of the most popular plugins out there, providing an overview and a helpful list of pros and cons. 
But before we get to the all-important list, let's look at some key factors to keep in mind when choosing your WordPress e-commerce plugin.
What are you selling online?
The decision about what plugin to choose should ultimately come down to what you sell in your store. Your product sets the path to understanding what features you need, the design elements, and the scope for expansion. 
For example, some plugins are ideal for selling digital goods like eBooks, music, and photos, while others are suitable for physical items that require shipping features and inventory management. And don't worry if your offering doesn't fit into one or the other: you'll find WordPress e-commerce plugins that cater to both.
What payment solutions do you need?
Ensuring your plugin supports your chosen payment gateway is crucial and can be done either by default or through an extension. For example, when you install WooCommerce, you will be given a small set of default payment gateway options. However, hop over to the WooCommerce Extensions Store, and you'll see over 80 extensions under Payments. 
Most e-commerce plugins support popular payment gateways such as PayPal and Stripe, but it's essential to do your research if you have specific, less-known solutions in mind.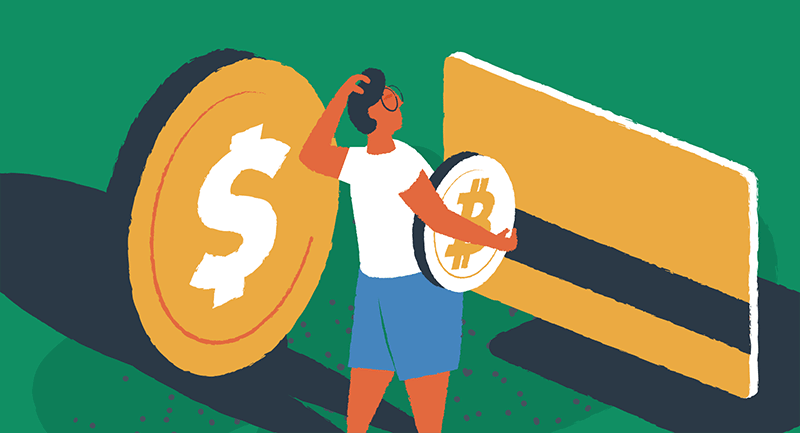 What do you need to grow?
Checking your WordPress e-commerce plugin has the tools you need to grow is vital to avoid getting stuck later on. What third-party apps are available? CRM software and email marketing software could transform your business, for example.
Now that you know what to factor into your decision-making process, let's dive into the pros and cons of five of the most popular WordPress e-commerce plugins.
1. WooCommerce
WooCommerce, as the most popular WordPress e-commerce plugin, makes it an obvious choice if you're looking for a tried and tested solution for your online store.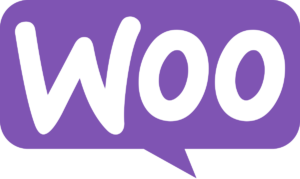 WooCommerce pros
Great versatility
Earlier in this guide, we mentioned that some e-commerce plugins catered to selling digital and physical items – and WooCommerce is one such plugin. Its flexibility means business owners can sell anything from hair products to eBooks and courses.
Shape a store for your product
Your e-commerce store needs to stand out while matching buyer intent in today's crowded digital world. Thankfully, WooCommerce's almost endless themes and free plugins allow you to craft a store that's specific to your niche and product offering.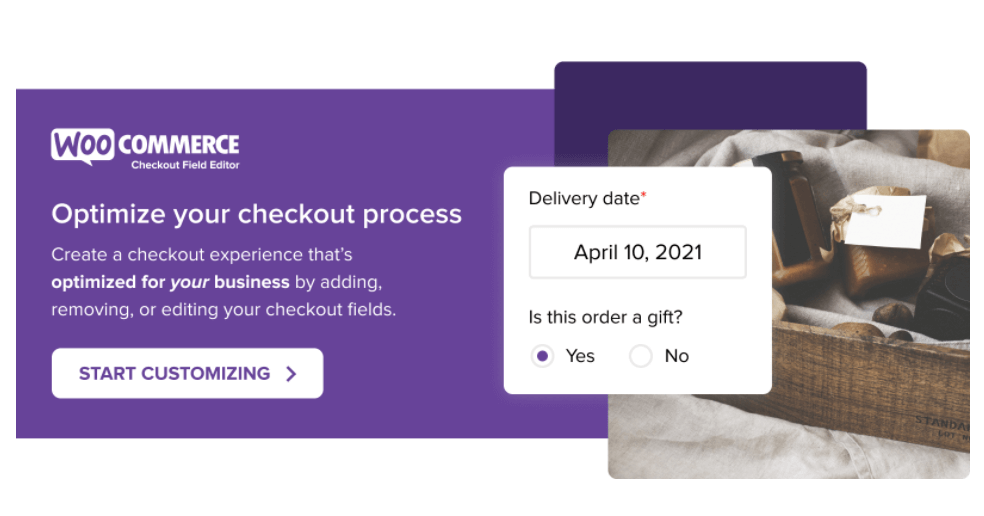 Security first
With cyber-attacks continuing to increase and become more sophisticated, it's essential to choose a WordPress e-commerce plugin that places a strong focus on cybersecurity measures. As well as supporting secure payment solutions like PayPal and Stripe, the plugin is regularly updated, includes the ability to add encrypted backups, and offers an extra security plugin that scans your site for malware.
Large and helpful community
Being the most popular WordPress e-commerce plugin naturally means help is readily on hand. The highly active community discusses topics across multiple forums, sharing tips and guides to apply to your e-commerce store.
WooCommerce cons
Hidden costs
Although it's free to download and install WooCommerce – extensions can sometimes come at a price. This structure can be particularly challenging for businesses with strict budgets and those expanding their e-commerce store to offer more flexible features such as alternative payment methods.
Too many plugins
One of WooCommerce's biggest advantages can also be one of its drawbacks – too many plugins. This is because users, especially those with less experience, can install so many plugins and extensions that performance is impacted.
WordPress only
As the WooCommerce plugin is limited to use on WordPress, it may be more challenging to adopt for businesses that are already established with other hosting providers. Essentially, they would need to redesign their website, which may not be appropriate.
Is WooCommerce right for you?
WooCommerce is big on numbers. Not only is it the most popular WordPress e-commerce plugin, but it also has a vast range of customizable themes, extensions, and a widespread community. However, too much of a good thing can come at a price – beginners may get carried away with the almost limitless options – resulting in poor performance and surprise costs.
2. Easy Digital Downloads
Unlike WooCommerce, which lets you sell both physical and digital products, Easy Digital Downloads (as the name implies) focuses on digital products only. The trusted plugin helps you sell digital products from your WordPress website, whether it's eBooks, photos, or even plugins.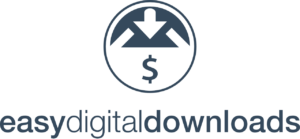 Easy Digital Downloads pros
It really is easy
They didn't call it Easy Digital Downloads for nothing. Having been designed specifically around downloadable products, the plugin's intuitive layout makes it easy to understand how to add and display new products.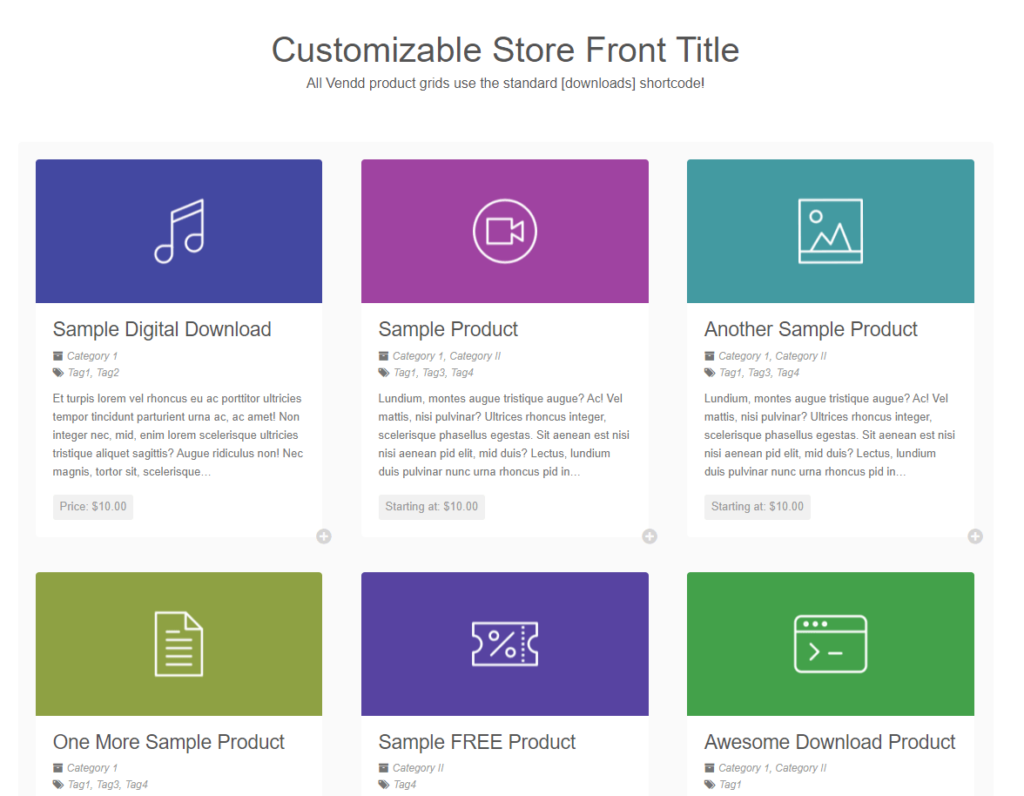 Lots of extensions
Like WooCommerce, Easy Digital Downloads has many available extensions. These come in both free and paid options, including payment gateways such as Stripe and 2Checkout, marketing widgets, and integrations with email marketing software such as MailChimp.
Flexible themes
Easy Digital Downloads is compatible with virtually any WordPress theme. And don't worry if you haven't chosen your theme yet, as Easy Digital Downloads has custom-made themes built into the plugin.
Support from all angles
Although Easy Digital Downloads is simple to use, guidance is never too far away. Not only is there comprehensive documentation, but you'll have access to free support forums, tutorials, videos, and more. Premium users even benefit from a priority support option.
Easy Digital Downloads cons
Not suitable for physical products
Easy Digital Downloads is not designed for selling physical items. That said, it's not impossible to sell physical products using the plugin – just tricky. If you're looking to do this, you'd be more suited to choosing a plugin like WooCommerce.
WordPress only
Similar to WooCommerce, Easy Digital Downloads is only available for WordPress users. As WordPress is the most popular platform for building websites, this shouldn't be a problem for most people. However, if you want to use other content management systems, you must use a different plugin. 
Is Easy Digital Downloads for you?
Easy Digital Downloads is an easy-to-use WordPress e-commerce plugin. It offers a great set of features to help you sell all kinds of digital products and works with virtually any WordPress theme. However, if you're looking to sell physical products, Easy Digital Downloads almost certainly won't suit your needs.
3. BigCommerce
BigCommerce is an entirely hosted e-commerce platform that comes with an array of features to help you set up an online store. In contrast to WooCommerce and Easy Digital Downloads, BigCommerce isn't free but instead a paid-for service. However, there is a 15-day free trial.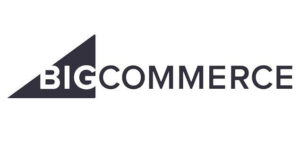 Pros of BigCommerce
Seamless WordPress integration
BigCommerce comes with all the features you need to scale your e-commerce business while running your WordPress website. The powerful integration plugin makes it easy to add products and automatically create sign-in, account, and cart pages.
Suitable for both B2B and B2C
The fully-fledged nature of BigCommerce makes it ideal for business-to-business (B2B) and business-to-consumer (B2C). Furthermore, you can take advantage of the dedicated BigCommerce B2B Edition.
Range of templates and custom features
Consumers today are looking for a streamlined shopping experience. Fortunately, BigCommerce has a range of templates and customizable features that enable you to deliver a bespoke customer journey.
Omni-Channel selling
People don't just buy from one place anymore. One of the main benefits of BigCommerce is that it enables you to create a multi-channel experience so customers can locate you – wherever they choose to shop. Through the BigCommerce Channel Manager, you can connect to online marketplaces, social media, physical stores, and online advertising.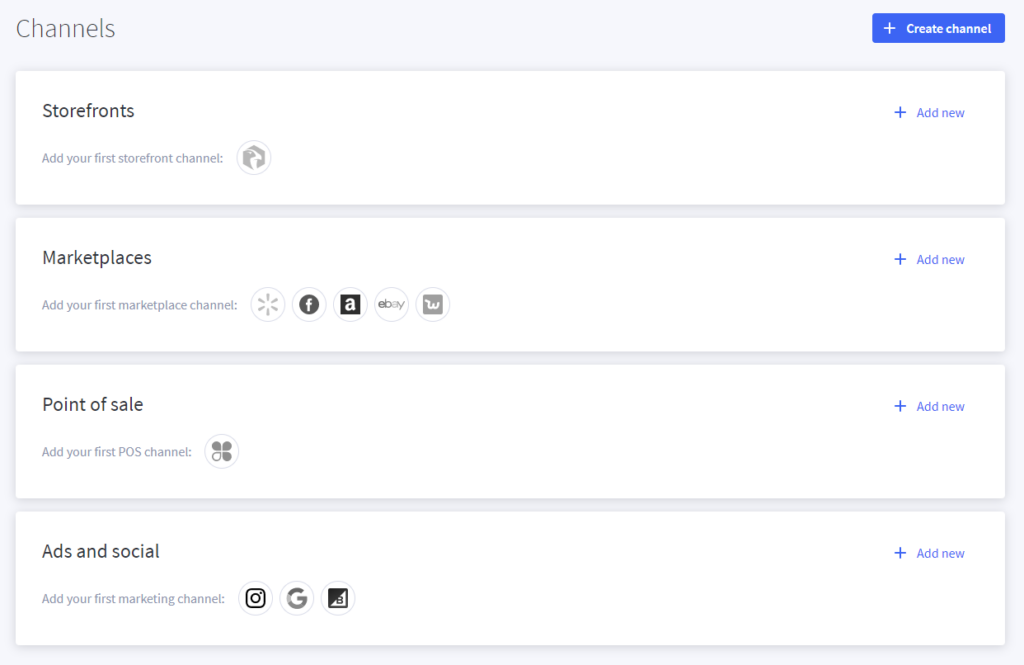 Cons of BigCommerce
Not many free themes
BigCommerce may have many customizable themes, but unfortunately, only a few are free. As a result, as well as your monthly fee, you'll inevitably end up purchasing additional themes to achieve your envisaged design.
Little to entice upper enterprise
If you've reached the heights of upper enterprise level in your sector, BigCommerce may not be an ideal choice. Instead, the e-commerce solution is more positioned to cater to mid-market businesses looking for scalability.
Too many product options
Many choices are nearly always a good thing for e-commerce solutions. Still, sometimes options can be overwhelming, which is especially true of inventory management options in BigCommerce. While not a huge disadvantage, the inventory doesn't have its own dedicated area and is accessed through each product screen.
Is BigCommerce right for you?
BigCommerce is an all-in-one e-commerce solution with powerful features such as the Channel Manager, which allows you to connect to marketplaces, social media channels, and more. The product options are extensive, but they can also be overwhelming for beginners. 
Although BigCommerce's vast amount of features may not impress those in upper enterprise quite as much as it does mid-level businesses – those with a reasonable budget will find this powerful integration plugin has a lot going for it.
4. Ecwid by Lightspeed
Ecwid, part of the Canadian e-commerce software provider Lightspeed, is an affordable (with a free option) plugin that seamlessly integrates with your website. Much like the other e-commerce plugins on our list, the monthly subscription service lets you set up catalogs of products and add attributes such as prices, weight, and photos to the listing. 

Pros of Ecwid
Remote selling
Today's sellers are on the move and want to sell from anywhere. The good news is Ecwid is designed with mobile in mind and lets you manage your store from your Facebook page and marketplaces such as eBay.
Easily edit product attributes
Ecwid is user-friendly when it comes to editing products. Changing the weight, availability, and stock of your items is never more than a few taps away. 
Free plan available
Not all e-commerce plugins offer a freemium option, making Ecwid's free plan a unique selling point. Although it's relatively basic (only allowing up to 10 products, plus you can't sell on Facebook or Instagram), it does give you the ability to 'try before you buy', and may be suitable for sellers needing straightforward options.
Cons of Ecwid
Minimal free plan
It's not often a pro is also a con, but in the case of Ecwid's free plan, some people will be left disappointed. At first, the option may look enticing, but a further look reveals the plan is effectively nothing more than a teaser to purchase the paid option.
Limited growth capability
Ecwid is great for use as a small-scale sales solution. However, if you're looking to build on your e-commerce business, you may find the limited growth options hinder your expansion plans.
Is Ecwid right for you?
Lightspeed's Ecwid is built for today's remote working sellers. If you're regularly on the move, you'll find Ecwid's seamless mobile experience a breeze to work with. The option of a free plan is also welcomed, but expectations should be kept low – the plan is very limited. And if you're a business looking to expand, even the paid version may not be enough to fuel your growth.
5. MemberPress
MemberPress enables you to create a sustainable online business by creating a paid membership program. The comprehensive plugin makes selling subscription-based products easy. It has a range of integration options, including the ability to connect with the popular WooCommerce plugin.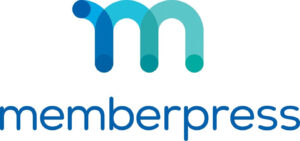 Pros of MemberPress
Control what your users can access
Configuring who can access your content gives you more flexibility to create a membership site that's safe, exclusive, and customizable. Luckily, MemberPress features access rules that enable you to create custom blog post types and set individual pages that are restricted from children.
Drag and drop course builder
Selling courses online was once a challenging undertaking, but not anymore. Thanks to the MemberPress Courses Add-on, you can now take advantage of the surging popularity of e-learning without having to understand complex code.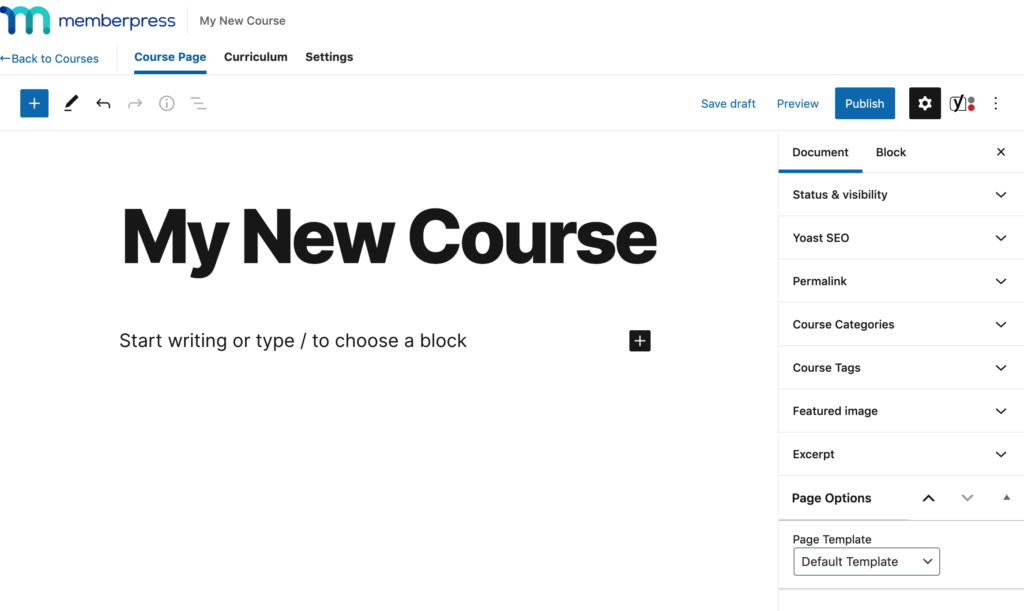 See all courses in one place
Thanks to the Courses Add-on, a consolidated menu enables you to view all your curriculum in a single place. The add-on also allows you to manage existing courses, update lessons, and add quizzes.
Seamless integrations
MemberPress has many powerful extensions that will enable you to integrate with other popular e-commerce plugins, such as WooCommerce.
---
Cons of MemberPress
Limited payment gateways
MemberPress only connects with PayPal, Authorize.net, and Stripe. As a result, if you're looking to use a payment gateway outside of these 3, you will need to use an alternative service.
Yearly price plans only
If you're looking for a membership plugin with flexible pricing options, MemberPress could leave you disappointed. Although limited-time offers can provide significant savings for the first year, some businesses may be discouraged by the lack of monthly plans. However, the 14-day, 100% No-Risk Money Back Guarantee allows you to trial the plugin.
Is MemberPress for you?
Suppose you're looking to make money from your content. In that case, this subscription plugin has much to offer, including seamless integration with WordPress, a range of membership program options, and over 50 additional integrations. Despite only connecting to a few payment gateways and inflexible payment plans, MemberPress is an ideal e-commerce plugin to sell-subscription based products, sell courses, and build a membership website. 
What's the best WordPress e-commerce plugin for your business? 
Which e-commerce plugin or solution you choose ultimately comes down to how it best serves your business needs. If popularity was an indication of quality, WooCommerce would be a clear winner. But if you're only looking to sell digital products, Easy Digital Downloads will provide a more focused feature set.
BigCommerce offers a genuine alternative to WooCommerce, with its extensive product options and powerful features. However, the myriad of possibilities can become overwhelming – especially for beginners – and the lack of free customizable themes is disappointing.
If you're a small business on a budget, Ecwid provides an affordable e-commerce solution that includes many of the features contained in higher-priced products. However, its low price point means it doesn't have quite enough for businesses looking to grow.
Finally, MemberPress is dedicated entirely to those looking to capitalize on their content with a membership program. This powerful WordPress plugin emphasizes the growing number of tailored e-commerce services, and its wide range of features ensures it can compete with the best of them.
We hope you enjoyed reading this guide. Let us know what you're looking for in an e-commerce plugin on Twitter.