6 cool WordPress quiz plugins to engage your audience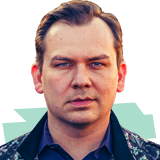 Rodney Brazil
03 Jan 2023
Quizzes are a great way to engage your audience on your WordPress website. But creating an interactive quiz from scratch can be a time-consuming process. Fortunately, WordPress plugins make it easy to create and share quizzes with your readers. In this article, we'll look at some of the coolest WordPress quiz plugins so you can quickly engage your audience with fun and exciting quizzes.
What are WordPress quiz plugins?
WordPress quiz plugins make creating, launching, and managing custom quizzes on your website easy. Quizzes can be used for a wide variety of purposes. They can be used to get feedback on your content, increase engagement, and drive traffic to your site. Quizzes are also a great way to increase traffic and monetize your website through highly shareable content.
There are a wide variety of quiz types to choose from, making it easy to find a quiz that fits your blog's niche. Once you've created your questionnaire, you can publish it on your website, promote it to increase traffic, and reach new users.
Online quiz plugins work a lot like contact form plugins but are built to be more fun and entertaining. With these six plugins, you can create custom-branded quizzes, track results, and create powerful surveys.
Quiz and Survey Master
Quiz and Survey Master is one of the best quiz builders making it easy to create beautiful, branded quizzes that fit your website. It offers support for images, text, and videos and allows you to add polls and bonuses to your quiz. You can also create "review quizzes" to get feedback on your content.
This plugin integrates with Facebook, Twitter, and other social media networks, making it easy to share your quizzes with your readers. You can create unlimited quizzes with many features with a clean and modern user interface that features a step-by-step process making it easy to create quizzes. Quiz and Survey Master also comes with drag-and-drop functionality and a visual editor, making it easy to create quizzes.
Riddle Quiz Maker
Riddle Quiz Maker is a simple and easy-to-use quiz builder that allows you to create fun riddle quizzes. This plugin creates a fun, lighthearted, and mobile-friendly quiz. It comes with various question types, including pictures, multiple-choice questions, and riddles. It also allows you to include images, videos, and sounds in your quizzes, making it easy to create unique content.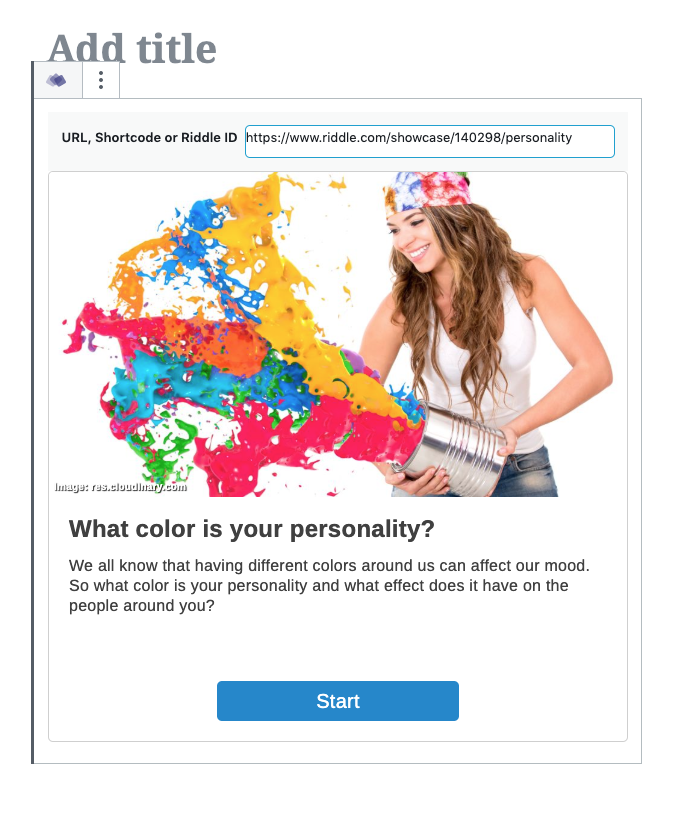 It's very easy to start with Riddle Quiz Maker, and you can have an active quiz within minutes. Match the quiz to your site with customizable buttons and fonts. Over 75 customization options are available. You can also automatically send signups with integrations for popular marketing software like ActiveCampaign, MailChimp, Constant Contact, and HubSpot.
WP Quiz
WP Quiz is a versatile quiz plugin that allows you to create quizzes of all types. This plugin has various standard features, including custom image and video support and a wide range of question options. You can create unlimited quizzes with this plugin, so it's an excellent choice for those who plan to use quizzes frequently. WP Quiz also has built-in options for sharing your quizzes on social media, making it easy to share your quizzes with your readers.
It's helpful to go through the free live demos WP Quiz provides to see how their Personality Quiz, Trivia Quiz, and Flip Cards interfaces work in action. One unique feature is the restart option for questions if a user feels like retaking the quiz, which helps reduce the bounce rate.
Quiz Cat
Quiz Cat is a customizable quiz plugin that allows you to create quizzes of all types. It's great if you want to input your quiz questions, answers, and results with an HTML text editor, but Quiz Cat's drag-and-drop interface lets you move quiz questions and answers around, as well. It's a fast, lightweight plugin that keeps your page load times down. Set up your quizzes in the WordPress backend and effortlessly integrate your online test with the post editor using shortcodes or the Quiz Cat Gutenberg block.
For multilingual sites, it's important to mention that all text strings in Quiz Cat's backend support translation. Most content is customizable to fit your target audience's language, and the few things that can't be changed from the user interface can be edited with PHP filters. Plus, it has one of the most extensive collections of support articles we found.
Quiz Maker
Quiz Maker is one of the highest-rated WordPress quiz plugins available. There are seven types of questions you can use right out of the box, which are:
Checkbox
Date
Dropdown
Number
Radio
Short text
Text
It's also highly versatile, with options to build many popular quiz formats, including personality tests, knowledge quizzes, true and false quizzes, and even IQ tests.
Quiz Maker's settings are wide-ranging, allowing you to randomize questions, randomize answers, and redirect users to another quiz once they've completed the first one. After a user has successfully completed a quiz, you can track from your dashboard your visitors' results, duration, when they started, and when they ended the quiz.
Typeform
One of our favorite survey builders is Typeform, which can be used with or without installing a WordPress plugin. The intuitive design features like built-in photo and video libraries bring questions to life and keep users more engaged. Custom layouts and themes help make your quizzes seem fully integrated with what your users typically see on your website. A sleek interface ties it all together seamlessly.
While Typeform offers a WordPress plugin option, you can simply build a quiz on their website, then use code to embed it on a page, launch it in an email, or just share a customizable link. It's also effortless to analyze your results, with shareable reports showing responses, completion rates, and more — export data to many popular reporting tools for in-depth analysis and other team members.
Want to see Typeform in action? Take our quick 2023 WordPress content poll.  
Which of these plugins will pass your test?
There are plenty of reliable WordPress quiz plugin options to choose from. Each plugin has its own features and capabilities, so it can be challenging to know which one will pass the test. You'll want to look at the design and layout of the plugin. Does it look aesthetically pleasing for your site design? Does it support all the features you need? Once you've evaluated the different plugins, you'll be able to select the one that best fits your needs.