4 best WordPress plugins for nonprofit websites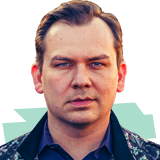 Rodney Brazil
05 Dec 2022
Nonprofit organizations' websites are the backbone of their online presence, and as such, they require special attention and consideration when designing, developing, and choosing the best WordPress plugins. They have unique goals and objectives that need to be reflected in their website design, content, and functionality. The website should not only engage visitors but also provide them with the information they need to understand the organization's mission and how they can get involved.
What makes nonprofit organization websites different?
One of the most critical requirements for nonprofit websites is that they should be easy to navigate. Visitors should be able to find the information they need quickly, whether it's how to donate, volunteer, or learn more about the organization's programs and services. A clear and concise navigation menu is essential to make this happen.
Another requirement for nonprofit websites is that they should be mobile-friendly. The majority of people access the internet using their mobile devices, so it's essential that the website is optimized for mobile users. This means that the website should be responsive and adjust to different screen sizes and resolutions.
Nonprofit websites should also be SEO optimized to improve their search engine rankings. This will help the organization reach a broader audience and attract more visitors to their website. The website content should be optimized with relevant keywords, meta descriptions, and title tags to ensure that it appears at the top of search engine results pages.
Nonprofit websites should be secure and reliable. Visitors should feel safe when they visit the website and provide their personal information. The website should be protected with an SSL certificate and have robust security measures in place to prevent hacking and data breaches.
The best WordPress plugins for nonprofit websites
Designing and developing websites of nonprofit organizations requires special attention to ensure that they meet the unique needs of the organization and its visitors. By focusing on navigation, mobile optimization, SEO, and security, nonprofit websites can provide an excellent user experience and achieve their goals of raising awareness, engaging supporters, and raising funds for their cause.
Fortunately, this is where WordPress plugins come into play in a big way. They can add functionality to your site and create a modern yet simple user experience — all at once!
Here are 4 of the best WordPress plugins nonprofit organizations can use to revolutionize their website.
GiveWP
Development through online fundraising is one of the most crucial (and challenging) tasks for any nonprofit team. GiveWP is a highly rated, secure, and well-supported donation plugin for WordPress. Whether you need a simple donate button or a powerful platform for ongoing capital campaigns, GiveWP is suitable for you.
The popular donation plugin offers free and premium paid options, which you may want to upgrade to as you learn more about your fundraising needs. As well as being able to accept one-time and recurring gifts for charity through customizable donation forms, you can view donor data and fundraising reports, manage donors, and integrate with third-party gateways and services.
Filter reports by date, form, and payment method to make grant writing a snap. You can even generate tax-deductible receipts and set up donor dashboards so your supporters can see their history with your organization.
The Events Calendar
Whether selling fundraiser tickets, organizing a volunteer day, or opening workshop enrollment, managing the event calendar is time-consuming for any nonprofit. You need people who come to your website to quickly see a schedule of upcoming events and have access to detailed information at their fingertips.
Packed with features, The Events Calendar is ready to go out of the box. It's easy to use and customizable. This plugin, used by thousands of organizations, lets you create events that users can save to their personal online calendars. Events can be automatically added to any page on your WordPress site using the widget.
One of the best things about using The Events Calendar plugin is the entire library of guides and tutorials. You'll find friendly guides for museums, churches, and schools.
Volunteer Sign-Up Sheets
Volunteers are the backbone of any nonprofit organization. They bring enthusiasm, dedication, and work ethic to big events and everyday operations. But connecting with volunteers can take a lot of work, especially online.
Many nonprofits rely on Signup Genius to invite and manage their volunteer pools, which directs users to an external website for signup. Volunteer Sign Up Sheets, on the other hand, is a WordPress plugin that lets you manage signup forms right on your own website. You can easily create and manage volunteer lists and output lists in multiple formats.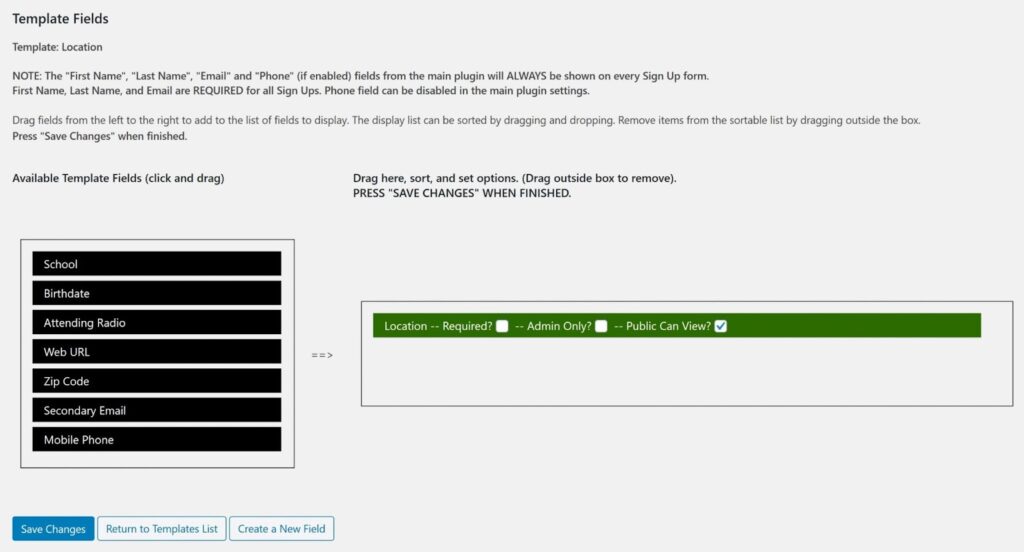 Volunteer Sign Up Sheets has various customizable options, including form fields, task lists, layout options, and multi-day events. Automatic reminder emails can be scheduled and delivered by your organization's email addresses. Sign-up sheets can even be saved in advance and kept hidden until you're ready to ask for volunteers.
Community by PeepSo
Building a community is central to the mission of many nonprofits. From helping those in need to creating a positive local culture, finding a nonprofit that doesn't work to strengthen communities in some way would be hard. With the Community by PeepSo plugin for WordPress, you can create a social network atmosphere right on your organization's website. This plugin is similar to Facebook in terms of ease of use but built for better moderation and productivity.
Community by PeepSo offers free, and premium paid features, but the free bundle is packed with features. Users can set up profiles on your website, connect with friends, and see activity streams from other users' posts in your community. Hashtags, polls, and GIPHY are all supported.
By managing a social network on your website, you can better control the shared photos, audio, and video resources and create chat rooms where volunteers and donors can talk about your nonprofit's work. Premium features expand your reach further with email notifications, online course hosting, and more.
The mission continues, online and offline
Revolutionizing your nonprofit website is only part of the equation. Most of the work happens "on the ground" in the communities you serve. When you want to engage more readers and donors, using these WordPress plugins for your website is a best practice, but the relationships continue to grow offline. By leveraging the maximum potential of your organization's website, you are better prepared to make real, lasting change.
Be sure to check out more WordPress resources to get help picking a theme, designing your landing pages, and more.