We're hiring — Content Manager & Writer for EasyWP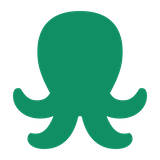 EasyWP Team
16 Apr 2021
Are you a talented content writer and know WordPress inside out? And are you looking for an exciting challenge? Then look for further. Here at EasyWP, we are in the market for a content marketing specialist with top-class writing skills to help us build one of the fastest-growing brands in the WordPress world.
You know those job ads which call on you to come and be part of something bigger? Well this one is for real. This is truly an opportunity not just for a top-drawer salary. Neither is it simply a chance to unleash your writing skills and WordPress knowledge. It's an opportunity to lead and execute content strategy for an exciting, young brand with a bigger mission at its core.
Launched in 2017, EasyWP is part of the Namecheap organization, a leading ICANN-accredited domain name registrar and web hosting company with over two million customers and ten million domains under management. EasyWP's mission is simple: to democratize and elevate WordPress, making it available to everyone by removing the technical headaches. It's a radically better way to do WordPress, and it's set to keep growing fast — with your help.
What you'll do as our content manager & writer
As the Content Manager & Writer for EasyWP, you'll be responsible for spotting trends, uncovering insights, and living and breathing all things WordPress — and then turning it all into great blogs and articles. You'll basically be setting the editorial agenda, and then bringing it to life with your words. Your main content channels will be the Namecheap blog, which carries more general and newbie-to-intermediate style content, and the EasyWP blog, aimed at a more advanced audience.
You will also have the opportunity to write across other essential channels such as email, affiliates, offline, and more, as well as contribute significantly to our product marketing efforts as we continue to scale up rapidly and mature.
As you can probably guess by the job title, this is not simply a creative copywriter role. It's a varied position, and one where you will control much of the editorial and production process. This makes it ideal for a motivated self-starter, with strong opinions on WordPress and beyond, who likes to get things done.
A writer with a sense of purpose
For an in-depth run through the main duties in a more formal and detailed way, check out our job post on LinkedIn. As cliche as it may sound, we really are in the hunt for someone who wants a sense of purpose, not just a job.
As well as your mission to help democratize WordPress with EasyWP, on a wider level, you will also be joining a Namecheap culture built on close collaboration with our global network of colleagues, and a relentless focus on meeting the emerging needs of our customers. And the vision of the company is one all of us can get behind, a free and open Internet for all.
Where you'll work
This role is open to anyone who's ready to work on a remote basis. You'll be part of a truly global network by joining Namecheap's teammates from 18 countries in Europe, South America, Canada, and the United States. For this role, you will join more than 100 colleagues who are always-remote along with more than 1,500 location-based employees in Ukraine, Portugal, and India.
Who you'll work with and what's in it for you
The EasyWP team is a multi-skilled group of product and communication designers, talented marketers, and illustration gurus. You will be joining them as a critical team member, adding your expertise to a highly motivated fast-moving group.
We may be a little biased here, but we believe the EasyWP team is where hard work, talent and a healthy dose of fun all meet in perfect harmony, making up a vibrant melting pot of productivity and a sense of fulfilment.
What's in it for you, I hear you ask?
Well, Content Manager & Writer for EasyWP, you'll be joining us for more than just an extremely competitive salary. You'll be joining us to be part of a global technology company and ample opportunity to grow as an international professional. You'll be joining a flat organization with low-hierarchy and open communication. You'll be joining us for the comfort of working at home (or a coffee shop), 100% remotely, while being a part of a global professional community. What's more you'll be joining us because we have leaders who lead by example, and who are genuinely interested in supporting your growth.

What are you waiting for? Apply today here and be part of something special.