Top 7 best WordPress podcasts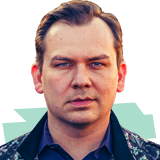 Rodney Brazil
21 Aug 2023
In the ever-evolving world of WordPress, staying up-to-date with the latest news, trends, and tools is essential for designers and developers alike. One of the most convenient ways to stay informed is by listening to podcasts. These audio shows cover a wide range of topics, from WordPress development and design techniques to business strategies and industry insights. In this comprehensive guide, we will explore the top WordPress podcasts that every designer and developer should listen to.
WordPress Briefing offers a unique and insightful exploration of the WordPress landscape, led by Josepha Haden, the project's executive director, and a variety of expert guests. This podcast takes listeners on a journey, not just through the current state of WordPress, but also its future trajectory, discussing strategies for its development and growth.
More than just an informational resource, the WordPress Briefing podcast is a call to action — an invitation to listeners to join the movement and contribute to WordPress's mission of democratizing publishing. Engage with insightful discussions, get updated on the latest WordPress developments, and learn how you can play an active role in shaping the future of this powerful platform.
Hosted by John Overall, the WordPress Plugins A to Z Podcast is your ultimate guide in the ever-expanding world of WordPress plugins. With over 400 episodes and counting, this series aims to help you navigate the daunting selection of over 60,000 plugins, showcasing the absolute gems and steering you away from the junk. This podcast isn't just about reviews and recommendations, though. It also takes you behind the scenes of WordPress plugin development, offering valuable insights and understanding about this dynamic ecosystem.
Expect practical advice on keeping your plugins working in harmony, managing updates, and even handling websites bloated with too many plugins. Whether you're a WordPress novice or a seasoned professional, the WordPress Plugins A to Z Podcast is an invaluable tool in your WordPress toolkit.
Focused specifically on WooCommerce, Do the Woo, hosted by Bob Dunn, is entirely dedicated to the the foremost e-commerce plugin for WordPress. With a wealth of experience in teaching WordPress, Bob provides valuable information and tips for WooCommerce store owners.
Whether you're looking for guidance on setting up your online store, optimizing conversions, or marketing your products effectively, Do the Woo offers practical advice and insights to help you succeed in the world of WooCommerce.
The long-running WPwatercooler is an entertaining podcast hosted by Jason Tucker. This "edutainment" show brings together various members of the WordPress community to discuss how WordPress is changing businesses and lives. In addition to the main show, WPwatercooler offers spin-off shows like Smart Marketing Show and Dev Branch, catering to different interests and needs within the WordPress community.
Whether you're looking for marketing tips, developer conversations, or general WordPress news, WPwatercooler has you covered.
The Kim Doyal Show, hosted by Kim Doyal (also known as the WordPress Chick), is a podcast focused on helping entrepreneurs build their businesses with WordPress and other tools. While not a technical show, Kim and her experienced guests discuss a wide range of WordPress and online business topics.
From SEO and email marketing to productivity and growth strategies, The Kim Doyal Show provides valuable insights and actionable advice for entrepreneurs in the WordPress ecosystem.
Adam Silver shares his insights and experiences as a photographer turned WordPress professional on the KitchenSinkWP podcast. Covering a wide range of WordPress-related topics, including hosting, the latest news, and events, Adam provides valuable information and interviews members of the WordPress community.
Whether you're a designer, developer, or simply interested in WordPress, KitchenSinkWP offers a unique perspective on the world of WordPress.
Your Website Engineer, formerly known as Your WordPress Engineer, is one of the longest-running WordPress podcasts. Hosted by Dustin Hartzler, this podcast offers practical instruction and hands-on guidance for operating and maintaining your own WordPress site.
Each episode focuses on a specific WordPress feature, plugin, or product, providing detailed explanations and actionable tips for website owners and developers.
Streaming the world of WordPress podcasts 24/7
Listening to WordPress podcasts is a great way for designers and developers to stay informed, learn new techniques, and gain insights from industry experts. The podcasts listed above cover a wide range of topics, from business strategies to technical tips, ensuring that there is something for everyone in the WordPress community. So, grab your headphones and start listening to these top WordPress podcasts today. Plus, check out our weekly news roundups created specifically for WordPress designers.